Texas-based house artist Milazzo swung by to chat about her recent tune "This Beet," working with Baked Up, and plenty more!
---
While cities like Los Angeles, Chicago, and New York continue to be a prominent home for house music, artists from other areas of the country are also carving out significant space in the scene. One of the latest hotbeds for talent has been Texas and rising star Milazzo is an artist who is staking her claim.
As an original member of the Baked Dozen family, Milazzo has become a frequent face on the lineup for anyone who has caught a Baked Up show or tuned into their livestreams over the past year. Spinning some magnificent sets that were brimming with house heaters, she double-downed with some fantastic tunes in 2020 as well that included "Disco Ball" and "Transmission" with Isenberg, along with "Lemme Tell Ya" on Escape The Madness.
This year has seen Milazzo continue her rise to the top as she kicked things off with an absolute heater of a tune called "This Beet" on House Of Hustle. Inspired by The Office, it's an absolute jam that will surely warm your soul the moment you press play. Looking to gain extra insight into her backstory, recent releases, and what's to come this year, we caught up with her for a quality chat before she took the reins of the EDMID Guest Mix series for its latest edition.
Stream EDMID Guest Mix 258 || Milazzo on SoundCloud:
---
Hi Milazzo! Thanks so much for chatting with us today. Let's kick this off by digging into your history a bit – what (or who) were some of your earliest influences that helped you develop a passion for music?
I started piano lessons at an early age, so I was captivated by music simply by exploriation. As far as influences go, I grew up with a heavy grunge and classic rock influence. Without artists like Eddie Vedder, Billy Joel, and Bruce Springsteen (wide range, I know), I wouldn't have initially felt the emotional pull I feel from music each and every day.
When did you realize that you wanted to go down the path of being a DJ and producer in the dance music scene? Was there a specific lightbulb moment?
My senior year in college is when I decided that I wanted to DJ and produce music. I turned to house music shows every weekend during a really rough patch and realized that I had plenty of inspiration to create. I didn't go to law school but graduated and chose to follow this music path instead. For me, it was understanding that I had the ability to let people forget their lives if only for a minute that motivated me to apply my classical piano training to writing music electronically.
Moving to the present, you recently dropped an absolute heater of a tune called "This Beet" on House Of Hustle to help kick off the new year. It was clearly influenced by The Office, but what was the production process like for this track?
I started by designing a pattern of drums, then got really into designing the bass sound you hear in the drop. It was purely coincidental that while I was writing the track and had The Office on in the background, Dwight spoke the phrase that I thought fit perfectly. I paused the episode like, "hold on- I've gotta use this".
Building off that inspiration from The Office for this tune, we have to know who your favorite character from the show is and why you love them the most.
Don't be fooled by "This Beet"! Michael Scott is actually my favorite character. I love him the most because of his loyalty and how he lives life with his heart on his sleeve.
Last year saw you release a number of tunes and you teased on Instagram that there are some new music collaborations coming soon. What do you have coming up in the pipeline release-wise that we should be staying tuned for?
I've recorded loads of vocals lately! It's been so fun to collaborate with producers whose music I've played out for some time. You'll see me featured on upcoming releases by Isenberg, NuBass, and SILK as well. I currently have a few original tracks that are nearly complete, and I expect to release them this spring.
As one of the members of the Baked Dozen and a frequent face at Baked Up's shows and livestreams, what has it meant to have their team's support as a rising star in the scene?
Working with the Baked Up team is like working with a family who just wants you to succeed. It's such a blessing to be a part of the Dozen- and honestly, feels like a major award because everyone in the group is so talented. I'm blessed to have Sydney (owner/manager), and so is the rest of Texas for the shows she throws with such sincerity.
When I open direct support on a Baked Up show for a touring artist, Sydney always bakes the artist a custom dessert and arrives at the club hours early to set up, decorate, and layout whatever sweets she's made for the crowd that night. She books great acts of all styles of EDM, so everyone in the team gets the chance to open for someone within their wheelhouse. It's great.
Speaking of livestreams, you've played a number of them throughout the pandemic. Does it feel weird performing in front of a screen instead of a crowd? What has your experience been like with streaming?
Yes, oh my gosh, yes. I'm admittedly ten times more nervous to perform in front of a screen during a livestream. I think it's because I had years to get over my stage fright before a live audience, and because you can't read the crowd's reaction like you can in the club. Also, the feeling of people watching me while I can't see them kind of freaks me out. But, live streaming is the only real alternative at the moment- and I'm not going to just stop playing music because life gets uncomfortable.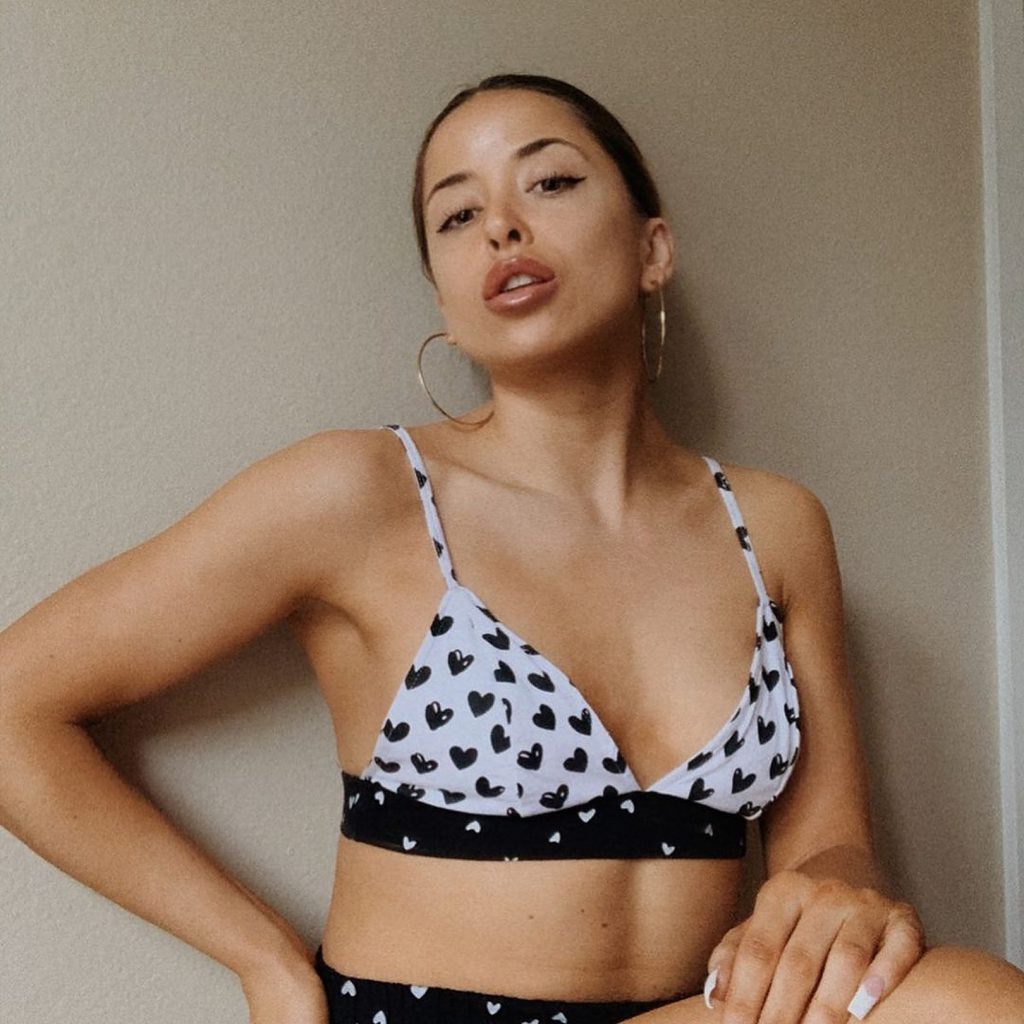 Aside from the pandemic, what's the biggest struggle you've faced so far in your career? Have you been able to overcome it or is it something that you still battle with consistently?
I think every artist struggles with some amount of anxiety or depression. It's something I've battled since high school, and sometimes it left me feeling super uninspired. Even once I was prescribed medication, I still didn't feel like myself. A few years later the pandemic hit, and with a lot of alone time indoors I realized that I needed to work on healing my past traumas that blocked a lot of inspiration. I started to journal and meditate more to restore my mental health. It's an ongoing process, but every day I feel more in tune with myself and more motivated to create.
Texas has been springing up a number of fantastic artists and a scene that continues to thrive. What do you feel makes the local scene special compared to other places in North America?
I think that Texas artists feel as though they've got a lot to prove since we're from the South. Some might think that since there's not a deep dance music heritage here that nothing is happening. This does especially well for up-and-coming artists, who play harder and rowdier sets than someone graced by their locational lineage. You'll always be happily surprised when you visit Texas.
Finally, with the rest of the year wide open, what are some of the goals you hope to achieve in 2021?
I'd like to play in a sold-out club at 100% capacity. This might seem like a longshot, but I'm hopeful. I also want to release at least five tracks signed to my goal label for the track as well.
---
Follow Milazzo on Social Media:
Facebook | Twitter | Instagram | SoundCloud