Brighton-born techno artist BEC has looked to Deep Dimension, Mattia Trani, and Peder Mannerfelt to put their spin on tracks from BEC 001.
---
As the house and techno scene continues to thrive, BEC is looking to make her claim on the growing landscape with her fantastic releases including the Not If You Say and Hindsight EPs and a new label in tow. Launched earlier this year, the eponymous imprint has already picked up some momentum with BEC 001 and BEC 002 making it clear that she's got what it takes to turn heads in the techno scene. Now, she's looked to fellow artists to put their spin on tracks from the first release on the label with BEC 003 – The Remixes.
Clocking in at five fresh remixes in total, BEC 003 is centered around "Time Illusion" and "Downwards Spiral," two of the standouts on that label debut. Deep Dimension kicks off the flurry of remixes in style with a cut of "Time Illusion" that's a throwback to old school rave stabs and kicks that will hit you in the face like a brick. A draw for any techno head, this remix is the perfect way to begin the journey as it energizes immediately and takes listeners directly to a darkened warehouse with limited lighting.
Mattia Trani arrives next with two separate cuts of "Downwards Spiral" centered around old and new school sounds. On both remixes, this Italian artist offers up a fast-paced kick that will fit perfectly into any shuffler's playlist, but he twists the new and old with a different touch as well. The New School remix puts a bigger focus on the booming bassline that will dominate senses as you lose yourself to the music, while the Old School remix injects some acid tones and throwback stabs that will have anyone who listens to it traveling back in time to the '90s.
Closing out the offering of remixes are two edits of "Time Illusion" with one coming from Peder Mannerfelt and the other being a Rave Remix from BEC herself. Mannerfelt's cut of the tune delivers jaw-dropping kicks that will reverberate in the depths of your soul as his raw sound comes through in full. And the rave edit from BEC is another stunner that puts acid tones at the front of the listening experience to deliver the finishing blow. Trust us, you'll be craving more from her in 2021 after hearing these remixes, so stay tuned for more from BEC in the new year.
Listen to BEC 003 – The Remixes on Spotify or your preferred platform, and let us know which remix stood out the most in the comments!
Stream BEC 003 – The Remixes on Spotify:
---
BEC 003 – The Remixes – Tracklist:
Time Illusion (Deep Dimension Remix)
Downwards Spiral (Mattia Trani's New School Remix)
Downwards Spiral (Mattia Trani's Old School Remix)
Time Illusion (Peder Mannerfelt's Push Time Remix)
Time Illusion (Rave Remix)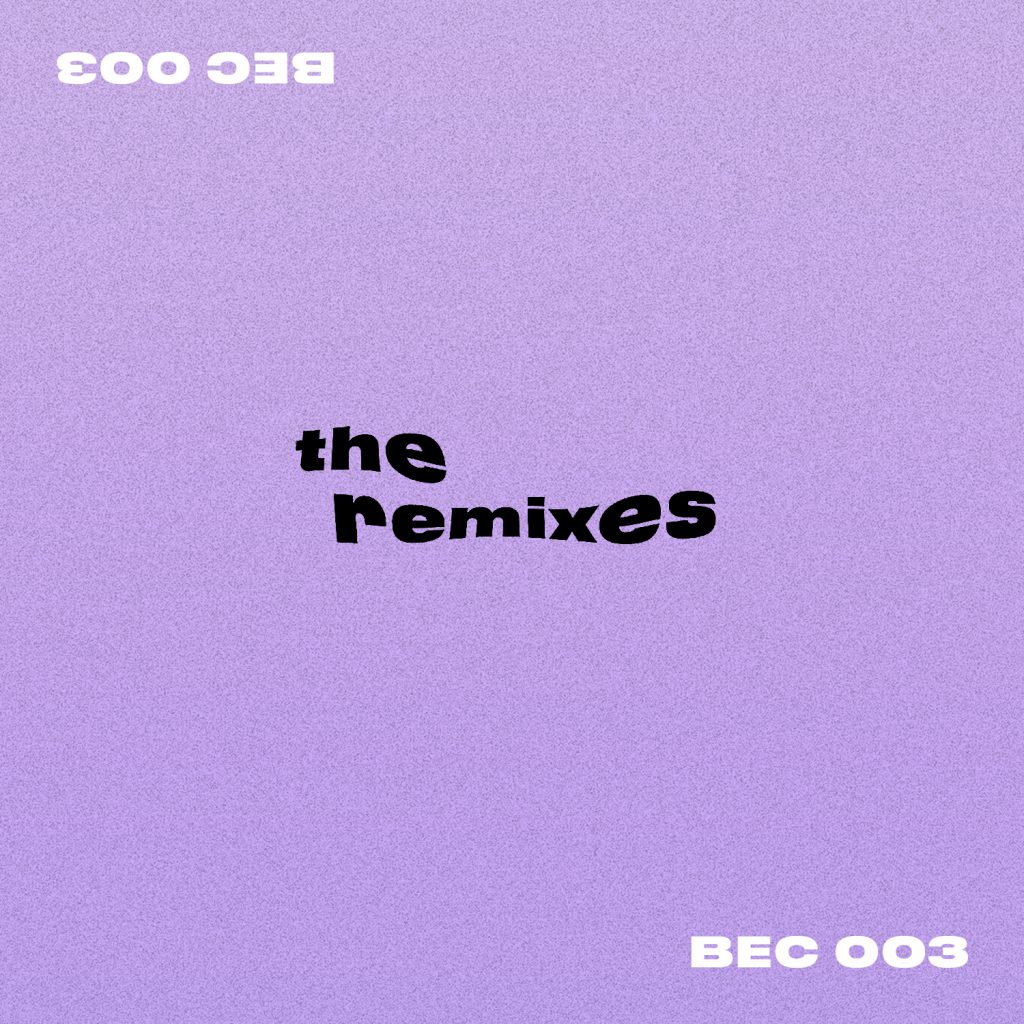 ---
Follow BEC on Social Media:
Website | Facebook | Twitter | Instagram | SoundCloud | YouTube