Insomniac just announced their latest COVID-friendly activity in Southern California for ravers to participate in, the Electric Mile.
---
It seems like it's been 84 years since the last time ravers had the chance to experience the energy that comes from all the stunning production elements used at mega-festivals around the world. Sure, drive-in shows and other unique festival experiences may have popped up this year, but when was the last time you were truly dazzled by some lights and art installations? For those in Southern California, you're in luck as Insomniac has announced their latest experience to partake in, the Electric Mile.
Teased by Pasquale Rotella last night, he took to his social media channels to announce the new experience and in true rave fashion paired it with a hotline to dial into as well. Calling into 844-5-RAVE-ON will lead you to the message from the man himself about the Electric Mile and what it's all about. But don't worry if you can't dial in, we've got the details for you here as well ahead of its debut in January 2021.
The Electric Mile is set at Santa Anita Park in Los Angeles County and is an absolutely massive undertaking as it will showcase over 500 art installations, five million lights, lasers, and plenty more. It will also feature seven of the unique worlds that Insomniac has created over the years as those who attend take the hour-long "road trip" that is synced with a soundtrack curated by Pasquale Rotella himself.
And, in true 2020 fashion, this will be a COVID-friendly event for you and your rave family to attend, which is a pleasant sight to see as cases continue to rise. You must remain inside your car for the duration of the Electric Mile, so please keep that in mind and pack a few extra snacks and beverages ahead of time!
For those who plan to take the trip down the Electric Mile, this is an all-ages event and pricing will begin at $69.99 per car (up to eight people total). Stay tuned for further details as more will be announced in the coming weeks ahead of its debut.
Head over to ElectricMileFun.com to check out more details on this brand new experience from Insomniac and let us know if you plan to check it out in the comments!
---
Check out the Electric Mile Trailer on Instagram:
---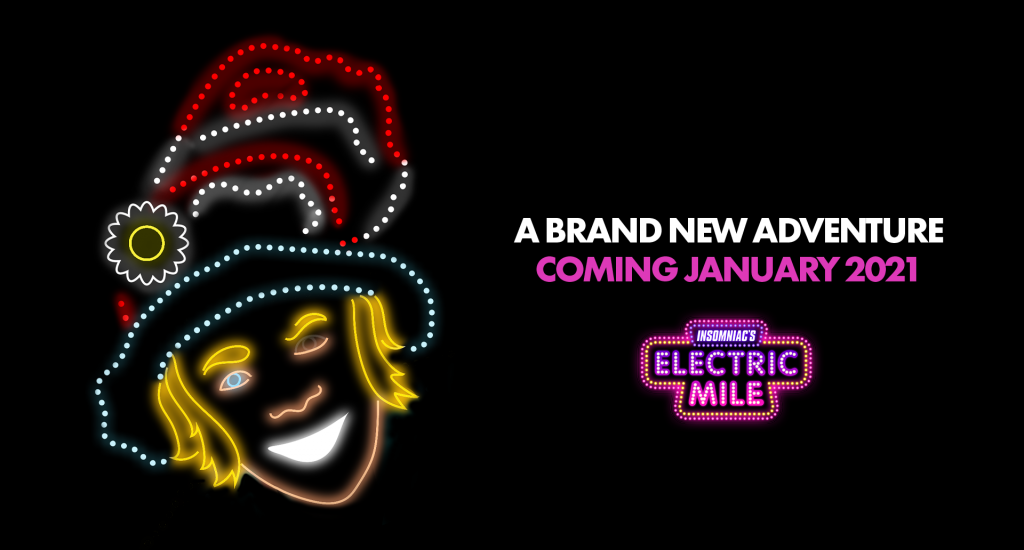 ---
Connect with Electric Mile on Social Media:
Website | Facebook | Twitter | Instagram
Connect with Insomniac Events on Social Media: