NOMADsignal dives into the realm of dark techno grooves with his latest release on Coldharbour Black, the RBMK EP.
---
One of the artists who has continued to show that they're up to some great things this year has been NOMADsignal. This Miami-based artist has proven a dedication to his craft with fantastic livestreams on Twitch and delivered a number of sensational releases in 2020 that include the Rontgen, Pitchblende, and Thorium-238 EPs. Now, after becoming an artist to watch within the Coldharbour Recordings family, he's released a new EP on Coldharbour Black, RMBK, that further showcases his dynamic sound.
Clocking in at four tracks in total, the RBMK EP is a techno trip that's well worth taking. The title track kicks in and without warning will warp the mind of anyone who has just pressed play with its booming bassline and kicks that dominate your senses. It's the burst of energy that we all desperately need during the winter season to get ourselves moving.
Related: Looking to feast your ears on more beats from NOMADsignal? Check out the mix he did for our Summer Sessions series back in July!
"Dosimiter" arrives next in stunning fashion to carry on the energy of the lead track. It accomplishes this by jettisoning listeners into the deep caverns of an underground rave filled with ominous tones and a vocal that echoes in the background. If you weren't dancing already, the second half of the track will force your body into gear, so prepare your senses as it leads perfectly into "Curie," another acid trip inducing adventure into the techno underworld.
NOMADsignal closes the EP with "Legasov" and we couldn't think of a better way to leave a lasting impression. The thudding bassline aligns with your heartbeat as it drives forward in an unrelenting manner before offering up a moment to breathe with serene vocal elements. But just as quickly as you find clarity, you're thrown back into a chaotic space with a commanding beat and hi-hats that carry you to the finish line. Give this one a listen!
Listen to the RBMK EP on Spotify, grab a copy for yourself on Beatport, and let us know what you think of the latest from NOMADsignal in the comments!
Stream NOMADsignal – RBMK EP on Spotify:
---
NOMADsignal – RBMK EP – Tracklist:
RBMK
Dosimiter
Curie
Legasov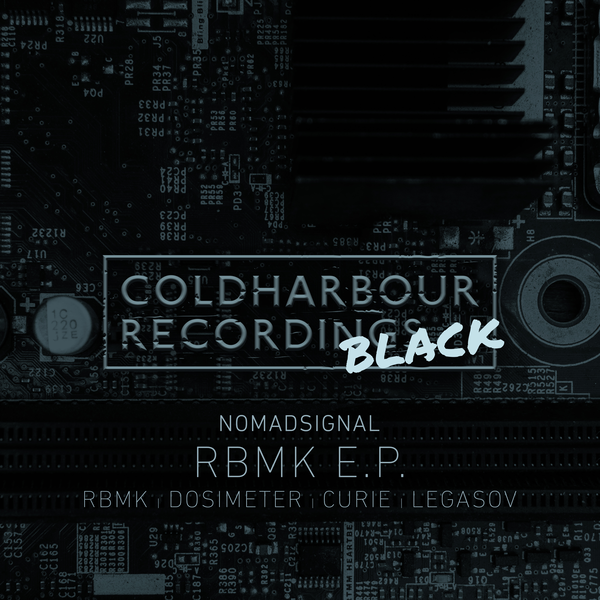 ---
Follow NOMADSignal on Social Media:
Website | Facebook | Twitter | Instagram | SoundCloud | Twitch