AMIDY teams up with singer/songwriter HALIENE to give fans a beautifully composed track, "Already Home," on Ophelia Records!
---
AMIDY has been hard at work crafting his immersive sound, and his ability to compose cinematic landscapes that evoke so much emotion has garnered millions of plays and fans across the world. This year, he has already dropped releases such as "Falling Into Blue" and "Closer Than You," but for his latest track on Ophelia Records, he's teamed up with the amazingly talented HALIENE to create "Already Home."
When AMIDY first heard the vocals come in from HALIENE, he could not help but lose himself due to how personal they felt to him. Her powerful and emotional vocals have consistently elevated tracks to the next level. She already has an impressive list of tracks that she's lent her voice to such as Seven Lions' "Rush Over Me" and Excision and Wooli's "Erase You." So it's no surprise that when paired with AMIDY's lush composition, this new tune will have you feeling some type of way the minute you press play.
AMIDY starts off the track with some airy elements that provide the perfect backdrop for HALIENE's vocals to come in. As you begin to get lost in her mesmerizing voice the tune builds up slowly as she holds impressive notes before the song delivers a catchy drop that will immediately have heads bobbing along with it.
Utilizing great drums, some masterfully placed synths, and accent sounds, the track does an excellent job of evoking emotion. The song mellows out again as HALIENE's vocals arrive once more to lead listeners to the second drop and into the outro to complete the journey. "Already Home" encapsulates the feeling of having a warm, fuzzy blanket wrapped around you. It's a perfect track for the holiday season.
Get an exclusive listen to "Already Home" by AMIDY & HALIENE on SoundCloud below, stream the track on your favorite platform when it drops tomorrow, and let us know what you think of the track in the comments!
Stream AMIDY & HALIENE – Already Home on SoundCloud:
---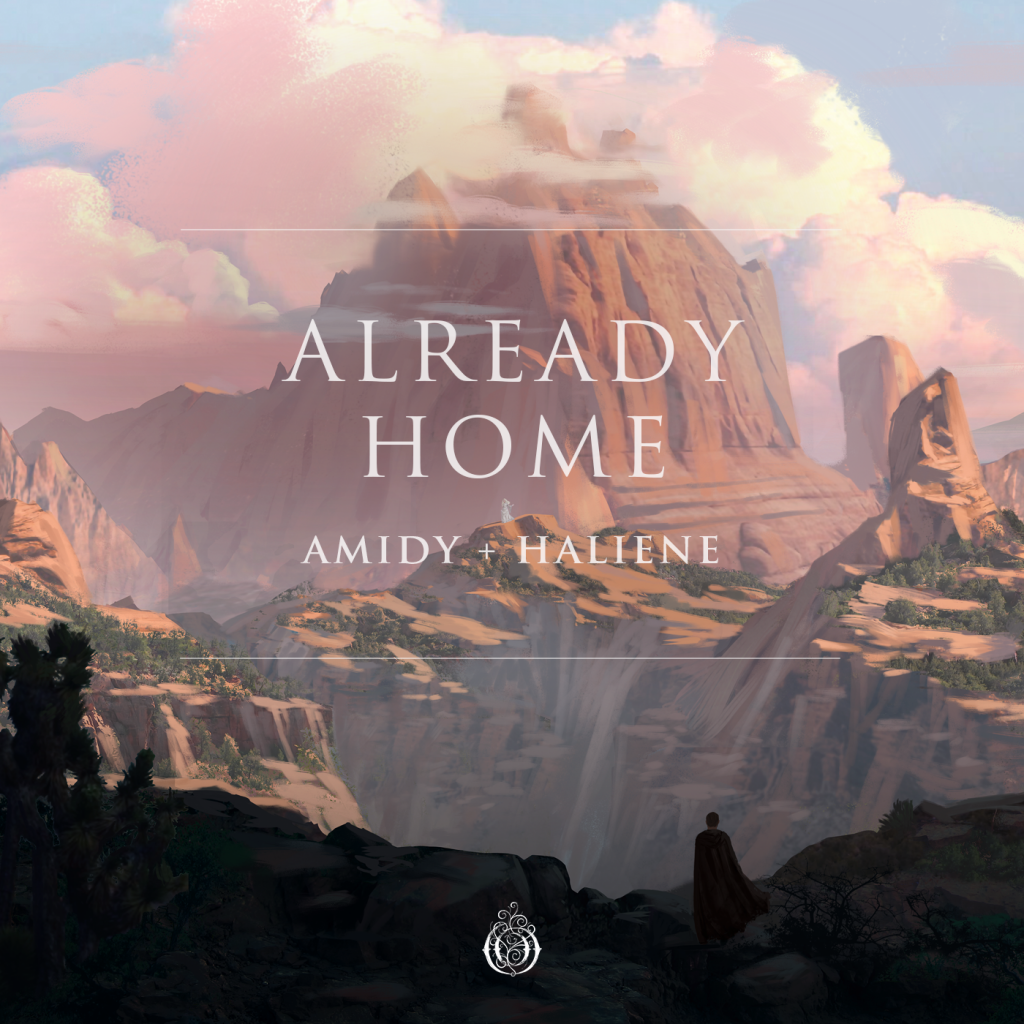 ---
Follow AMIDY on Social Media:
Facebook | Twitter | Instagram | SoundCloud
Follow HALIENE on Social Media:
Website | Facebook | Twitter | Instagram | SoundCloud | Twitch