OneDown stopped by to chat about his experience on #AnjunaUnlocked, Afro House, and the Kenyan electronic music scene!
---
Back in July, we were introduced to the diverse sounds of OneDown on #AnjunaUnlocked and were absolutely enamored with his style. His specialty is in Afro and Deep House but based on his intricate mixes he has an affinity for dance music that knows no bounds. After his set, we couldn't wait to find out more about this rising star in the Kenyan electronic music scene.
Not content to be pigeonholed into one role, OneDown has taken on a multifaceted position as he has his hands in all aspects of the music industry. It's no surprise, as he is motivated by his passion for music which is clear in every venture that he is involved with. On his radio show, African Moves, he is dedicated to uplifting other artists around the world and showcasing their sounds. In 2020 the show was nominated for The Sondeka Awards under the best podcast and online radio category, and he himself has been featured in numerous house music radio shows.
If you think his influence stops there, then you are sorely mistaken. OneDown is the head of African Moves Music which is a record label, artist management and booking agency, and events company. He also heads Aduma Kenya and Frikadelic, which are the fastest rising events in Nairobi. And if that wasn't enough, he's also in charge of Space Jams, an online magazine focusing on the electronic music scene in East Africa.
We're grateful that OneDown could carve out time from his busy schedule to chat with us about Afro House music and the scene in Kenya. Listen to his guest mix below and read on for the full conversation!
Stream EDMID Guest Mix 247 || OneDown on SoundCloud:
---
Hi OneDown, thank you for taking the time to sit with us. Can you tell us a bit about how you got started? What about house music resonates with you? 
Hello Abisola, well thank you for having me; it's not every day you see someone from my side of the world on EDM Identity. To answer your questions, for me it all began when I started collecting music I liked and the urge to share it with people that's how the African Moves on Drums Radio (U.K.) came to be. House Music resonates with me simply because you don't listen to house music you can only feel it or experience it. You don't just listen with your ears, it's your entire body and being.
Congratulations on celebrating the second anniversary of Aduma. This space is a highly regarded experience for all who have had the pleasure of attending. Why was it important for you to create such a space and uplift up-and-coming artists of all kinds?
Thank you. It's been a journey. Why Aduma came to be, was seeing and experiencing so much talent that the promoters back then were not giving attention to, I was there at a point so we decided to change the narrative.
How has it been managing Aduma for the past two years? What lessons have you learned in this time about running your own event business?
Running Aduma hasn't been difficult but neither has it been a walk in the park. Having a good business partner ie Kori-K really helps. Honestly, it takes passion to survive especially in Nairobi where half the promoters will go to any extent to ruin others. Among the things I have learned have been persistence, keeping my cards close, choosing your team wisely, and finally, it's all about the fans' experience…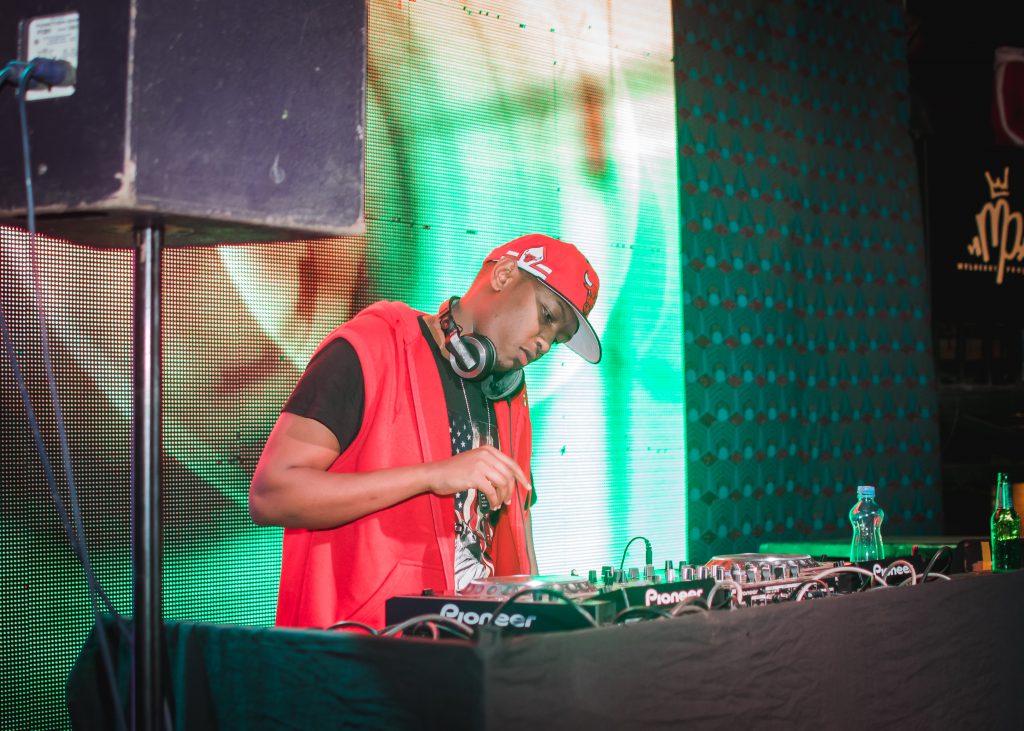 Something that comes up often in your past interviews is passion. What does passion mean to you and why do you think that word is so often associated with you and your work?
Passion is that thing that drives me to record a seven-hour mix when I'm not sure anyone will listen, do events that sometimes don't make economic sense, and keep doing it over and over. Anyone who knows me knows where music stands in my life hence the association. You don't wanna make me choose between music and anything else. I have been doing at least a two-hour mix every month for the last almost six years now with no pay sometimes even skipping lunch to do a mix during the lunch break at work. What's that if not passion!
Not only do you DJ and run Aduma, but you've also created African Moves which is a record label, artist management, booking agency and events company. How do you balance being an artist as well as managing other artists and heading a label?  
I am also a music producer and realtor. So, African Moves is something I have always wished on our local scene in Kenya but no one seemed to be doing it so I decided why not me? How I manage all this is simply by not sleeping and not having a social life. Here's where the passion I have for what I do comes into play.
How did you go about becoming involved with #AnjunaUnlocked? What was that experience like?
I am a huge Anjuna fan, especially Anjunadeep, so I had been following the #AnjunaUnlocked series (I seriously listen to a lot of music. I doubt it's even healthy), and when I saw the fan club segment I expressed my interest to Anjuna HQ just to try and attached one of my mixes. Days later I got emails expressing love for my craft from guys from Anjuna HQ and that I had earned the chance to be on #AnjunaUnlocked. Even I didn't believe it for weeks.
The experience was quite humbling and enlightening to see and experience how they do things efficiently on a bigger scale. But most importantly I love introducing people to new music so to play a whole set to a whole new crowd was something great for me although I had doubts if they were gonna love it and they did. The love and support I got from people especially in Kenya and Africa as a whole was amazing.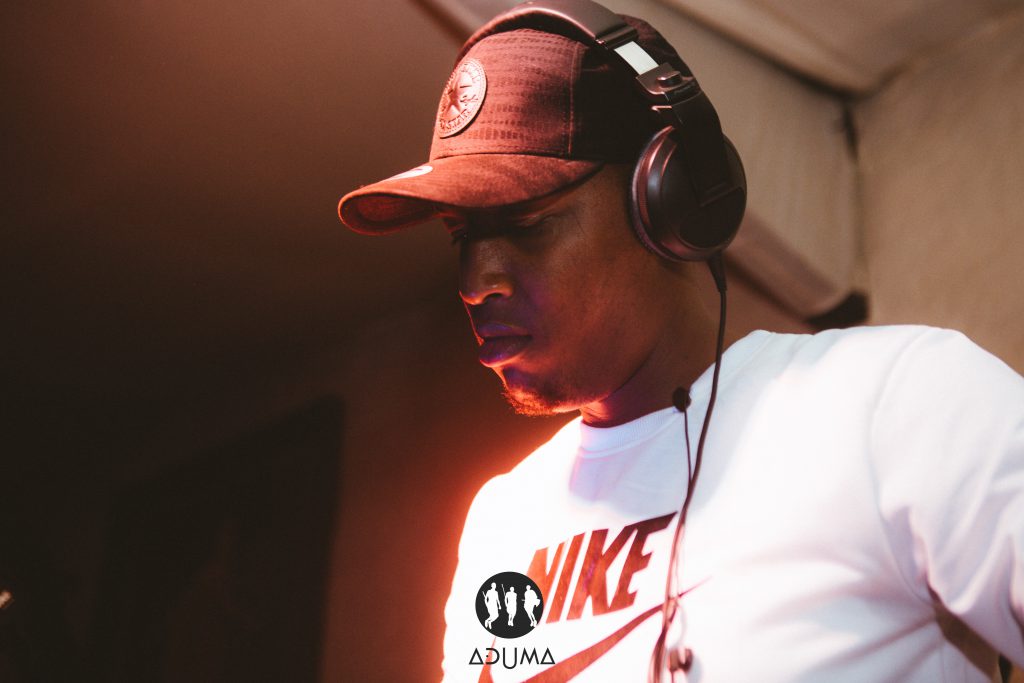 I love how every country infuses its culture into their music scenes and makes it its own. How would you describe the electronic music scene in Kenya? What makes it unique?
The Kenyan electronic music sense is on the rise in a way it has never been before. The music is gaining popularity in remote places away from Nairobi and that prompts growth and expansion in every way.
What's unique about it, is the people. Even for me as a DJ and event organizer, I ride on their energy. Being a house head in Nairobi is like joining a cult that embraces everyone as they are. Unlike the contemporary music scene, with house heads it's all about the music not who's popping bottles or getting all the cute ladies. You should see, hear, and experience the many creative ways they come up to spice up performances. While others worry about makeup and outfits, all a house head needs is probably a whistle, shakers, and of course being Africans a good pair of feet to throw it down on the dancefloor. Artists I talk to who have been to Kenya always wanna come back and not to perform but be part of the culture for a while.
There are also other Kenyan artists that are making house and electronic music and we'd love to amplify their visibility as well. Who are some Kenyan electronic music artists that we should look out for and listen to?
Yes, there are. We have producers like Saint Evo who is causing major waves in the Afro House world, Ma5haria whose music was being played on ABGT like seven or eight years ago, Mike Muema who's about to release his second album, L3GS who I have witnessed grow so much in their production and finally my favourite DJ right now Midleman Dj, the boy is too good.
Around the world the Coronavirus has decimated the live music industry which is devastating both artists and fans. How has COVID-19 affected you on a personal and professional level?
True dat, Covid-19 has done a number on everyone. On a personal level, I feel like it has made the world sadder and people are more anxious than usual. Everyone needs therapy, hugs, and deep house, and I don't thrive in such an environment. But for those who don't succumb, they will emerge great since it's time to rediscover, restrategize, improve, and reinvent oneself.
Professionally, it has really affected my firm as a realtor, having to fire people who haven't done anything wrong is just depressing. As a DJ, of course, the gigs aren't there like they used to be, as an organizer it's a different ballgame as we're just tryna keep our heads above water. As a producer and label head, this is a great time to make and discover that good music since we have nothing but time and emotions… the perfect recipe for good music.
Finally, what can fans expect from you for the rest of 2020 and beyond?
Expect more great events under African Moves. We're working on new concepts like Frikadelic and more are coming in very interesting locations. Unfortunately, I can't promise to do any major events in the remaining part of 2020 with the infection rate in Kenya right now. I had to push and postpone all the major events and bookings to 2021.
Also, there will be new music from OneDown, it's about time, along with fire releases from African Moves Records. Additionally there will be a new online magazine focusing on the electronic scene in Kenya and the region; we are calling it Space Jams. Finally, a possible tour once we're in the clear.
---
Connect with OneDown on Social Media:
Facebook | Twitter | Instagram | SoundCloud