Le Youth welcomes Motives to the PRGRSSN family with the release of his tranquil, three-track EP, Solace.
---
Washington DC-based artist Motives is a lifelong musician who has been hard at work honing his craft in the studio and behind the decks. Drawn to the progressive and melodic realm after finding inspiration from artists like Lane 8 and Cassian, he began to create his own soundscapes for listeners to explore. Now, after previously releasing music as Kane (DC), he's rebranded under the new alias with the release of his latest EP, Solace, that also marks his debut on Le Youth's label PRGRSSN.
The feelings that the three-track EP brings forth are exactly as its name describes as Motives encourages a path of healing through soothing synths and other dynamic elements. The title track, "Solace," introduces him as a strong progressive artist who blends natural sounds with background vocals to create peaceful soundscapes. Listening to this track brings a rare sensation to the mind during these uncertain times, immediately putting anyone who tunes in at ease.
Up next is "Roadmaps," which brings with it intricate synths and uplifting melodies as the EP progresses into an upbeat territory. This tune evokes a feeling of wanderlust, providing a path for one to get lost within their own thoughts as the tranquil tones permeate speakers. Finally, Motives puts a bow on the release with "Nothing Stays," adding elusive vocals to a steady beat and progressive basslines for an outro that can only be described as perfect with its heavenly feel.
If you haven't yet listened to the sounds coming from the mind of Motives, the Solace EP acts as a solid introduction to this rising star. Closing your eyes while this release plays in the background will ease your mind, and we can't wait to see what he has in store next!
Make sure to give yourself a moment of relaxation by streaming Motives' debut EP on Spotify or your favorite listening platform, and let us know what you think in the comments below.
Stream Motives – Solace on Spotify:
---
Motives – Solace – Tracklist:
Solace
Roadmaps
Nothing Stays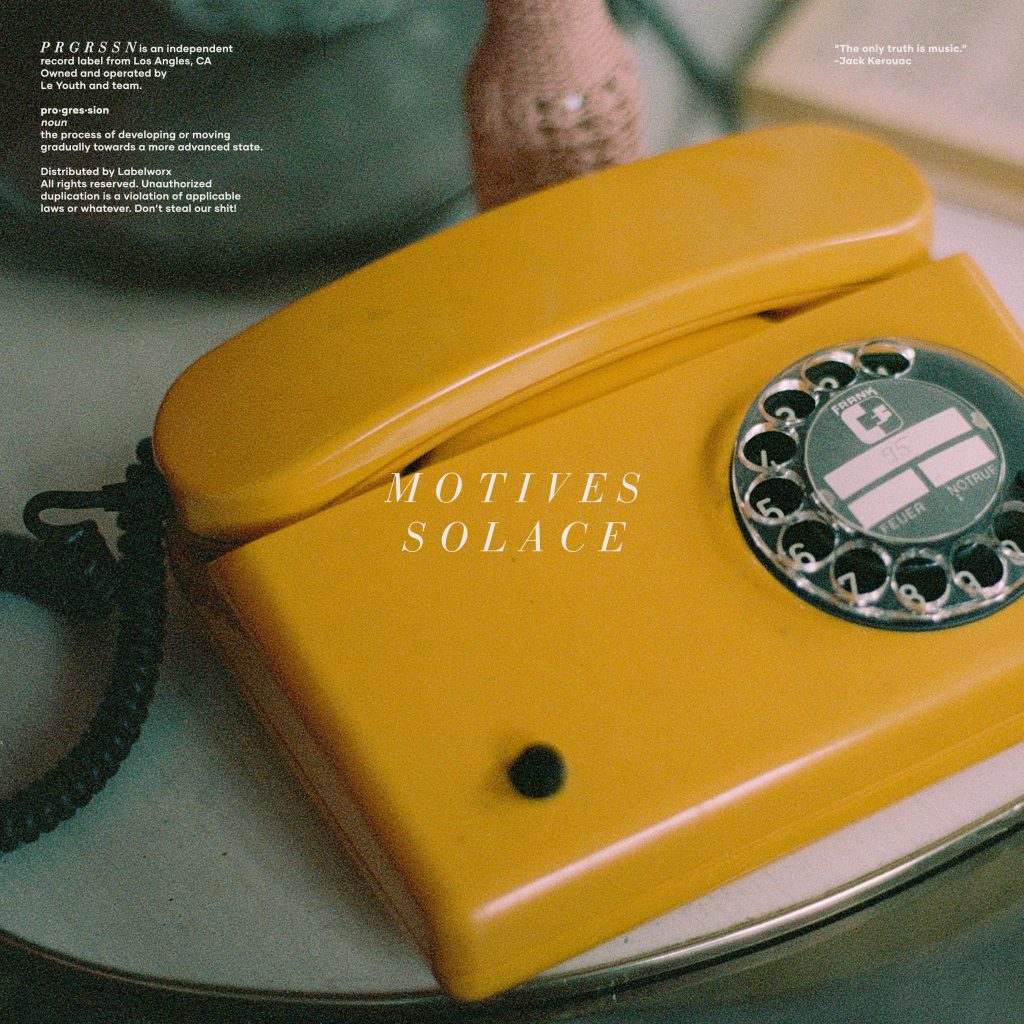 ---
Follow Motives on Social Media:
Facebook | Twitter | Instagram | SoundCloud