Fresh off some massive releases over the past few months, BrunchBeatz joined us to talk Subsidia, his debut EP The Menu, and so much more!
---
It takes an incredible level of dedication and love of music to kickstart a new project during a global pandemic. Rising bass music star BrunchBeatz, however, has done just that: since releasing his debut single "Scrambled" in February, the Detroit native has dazzled fans across the scene with some incredible music that's as technical as it is heavy. While still a relative newcomer to the scene, he's poised to leave his mark.
After BrunchBeatz dropped his debut EP The Menu on Electric Hawk in August, numerous people across the scene took note of his high energy music. Among them was the legendary producer Excision, who picked his track "Crepe" to appear on the Dusk compilation that dropped last month. Since then, the fanbase of this wickedly talented young producer has soared to even greater heights. His exclusive guest mix helps prove why as well, as he showcases plenty of unreleased music from himself and friends with an impressive array of genres and sounds.
In addition to having BrunchBeatz as our Artist Spotlight this week, he also joined us for a chat on Face The Music where we had a chance to dive into his origin story and get his thoughts on socially distanced live shows. So read on for the conversation, listen to the mix below for a taste of his dynamic sound, and hop over to your favorite streaming platform to give the episode a listen for an even deeper look at this rising star in the scene.
Stream EDMID Guest Mix 243 || BrunchBeatz on SoundCloud:
---
Thanks for joining us BrunchBeatz, how's quarantine been treating you?
Thanks for having me guys, I'm stoked to be here! It's a lot like everyone else, I just sit in my house all day. I was working from home at my day job prior to the pandemic, so I never really had the option to go into the office anyway.
How have you maintained your creativity since the pandemic started?
I honestly felt really inspired at the start of the pandemic. I was like "hell yeah, I don't have to get up early or deal with traffic anymore", and I even started working on music in the mornings. I know a lot of my producer friends will work on music until 4 AM, but waking up at 5:30 or 6 in the morning and spending two hours on Ableton before work changed the game for me. After I finished the EP I started working on some other tunes, and I'm trying to produce as much as possible. Even if it isn't released it keeps the gears moving.
Let's talk a little bit about your EP The Menu. How did that come together?
That one ended up coming together pretty quickly, I wrote it early in quarantine when I was feeling really inspired. I wanted it to capture the energy of my live shows: very much in your face, super energetic, going as hard as you can for 60 minutes. Since it was my debut I wanted it to pop as much as possible and I tried to pour everything into it while still keeping it on brand with all the food names. I really didn't want to be some generic trap or dubstep DJ so I tried to pull as many elements as possible into the EP.
You have some remixes from The Menu dropping soon as well, right?
Yeah! I can't say who yet, but I had some friends of mine put together some remixes for it. There's gonna be two featured remixes for "Toasted" and "Burnt", and then we ran competition for "Bizcocho" which came out great. It's gonna be really hard to pick one, but I'm super stoked to give someone the opportunity to use Electric Hawk's platform to release the remix and get their name out there.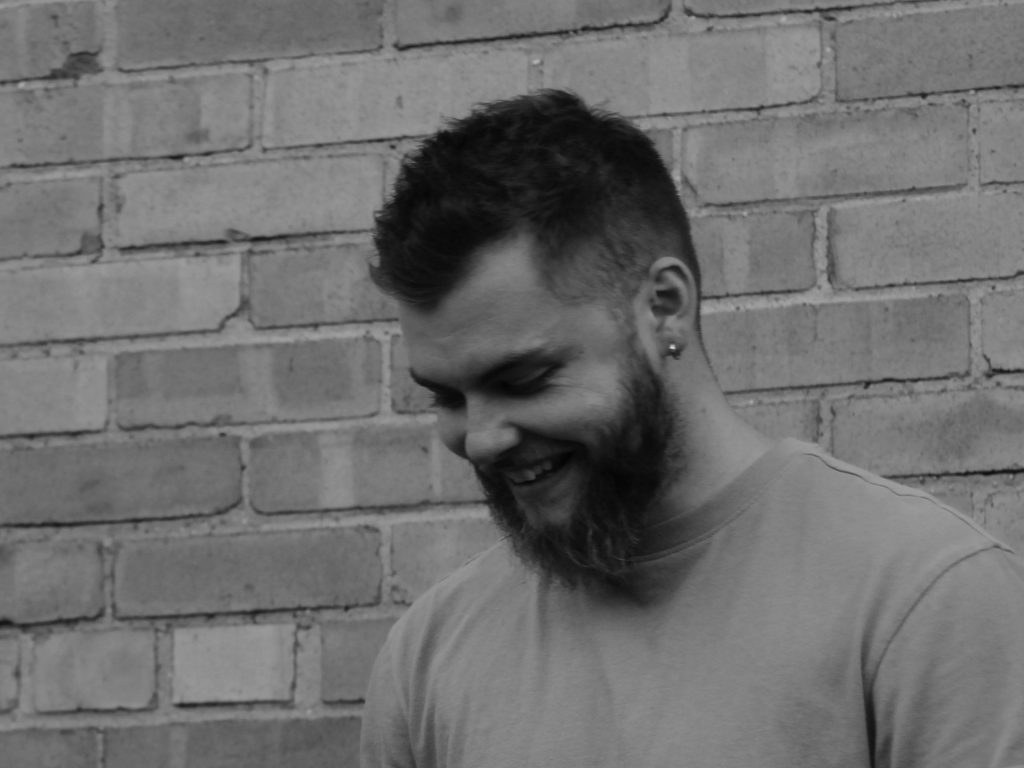 Speaking of Electric Hawk, what does that community mean to you?
They're amazing. I was on the verge of quitting music before I sent some demos to Electric Hawk, and I'm beyond grateful that they took a chance on me and my music. They are the most phenomenal people I've ever worked with, both in my professional life and in music. I've been producing for five years so I've come across a lot of people, and no one comes close to the business and community presence that they have. I can also just hit any of them up and maintain a friendship regardless of the work we do together
Let's talk a little bit about your track "Crepe" landing on Subsidia. How did that come to be?
So "Crepe" was originally supposed to be on The Menu, and we had it ready to go for distribution. Then, someone from A&R at Subsidia reached out and asked if the track had been signed yet. I called [my manager] Honora and told her that we needed to pull "Crepe" from The Menu and push back the release date. I didn't know what the project was, but I knew that I wanted my track to be on it.
What would you say to the people who were concerned that Subsidia came out with "too many" tracks on their first release?
I'll put it this way: I used to have 230 monthly listeners on Spotify, since "Crepe" released I have over 11,000. My most-played track, Bizcocho, has 1100, "Crepe" just passed 20,000. It blew my expectations right out of the water. If anyone has something to say, it is what it is, but as a small artist it changed the whole game for me. I would not have the opportunities I have today without that release.
Since this is releasing the week of Halloween, do you have a favorite Halloween memory?
So I used to work at Bar Louie, and every year they would have the employees dress up. I used to DJ parties there too so one year I made a Marshmello costume out of a Home Depot bucket and showed up to work. It ended up going super well even though the tape was peeling off by the end of the night.
Finally, you're from Detroit which I've always thought has a way worse reputation than it deserves. What would you say in defense of Detroit?
The city has come such a long way from where it was. I used to go downtown when I was a kid and my parents wouldn't let go of me, now the city is so vibrant and tons of young people are starting to move there. I don't think it's there yet, but if the growth keeps up I really think it could turn into Chicago 2.0.
---
Follow Brunchbeatz on Social Media:
Website | Facebook | Twitter | Instagram | SoundCloud