Kasbo unleashes two new singles, "Staying In Love" ft. Nea and "Skogsrå," to gear up for his upcoming album release that's due out in late October.
---
Over the past few years, Swedish electronic artist Kasbo has become a prominent figure in the dance music scene. He's made waves throughout his time in the industry and now is gearing up for another huge part of his musical career. Now, Kasbo has delivered two fresh singles ahead of his eagerly awaited sophomore album, The Making of a Paracosm, that's slated to drop on October 23.
"Staying In Love ft. Nea" and "Skogsrå" demonstrate Kasbo's versatility in the studio, showcasing his ability to create melodies that draw attention and pluck right at the heartstrings of listeners. Although it might be a hard time for everyone in the world at the moment, his music never fails to guide listeners into a peaceful bliss-like state.
"Staying In Love" is a warm track that incorporates heartfelt lyrics about the inevitability of fading love. Aside from this single being a melodic masterpiece, the vocals from Nea add a sweet touch that everyone can relate to. Speaking about the track, Nea stated "To me "Staying in Love" is about the struggle of holding on. It's so easy to think the grass is greener somewhere else, to go out and look for the next thrill instead of seeing the person next to you. To actually be still and hold on even when the first glitter is gone can be the hardest."
The second track on the release, "Skogsrå," brings fans back to Kasbo's Swedish roots as it's a reference to the "Guardian of the Forest" spirit found in Scandinavian folklore. The single plays heavily into Kasbo's strengths as an electronic music producer as it interlaces stunning synths and vocals with storytelling elements to make this tune truly stand out.
Both singles are amazing and bring so much light into this dark time. So be sure to check them out below or on your favorite platform, and let us know what you think in the comments.
Stream Kasbo – "Staying In Love" (ft. Nea) // "Skogsrå" on Spotify:
---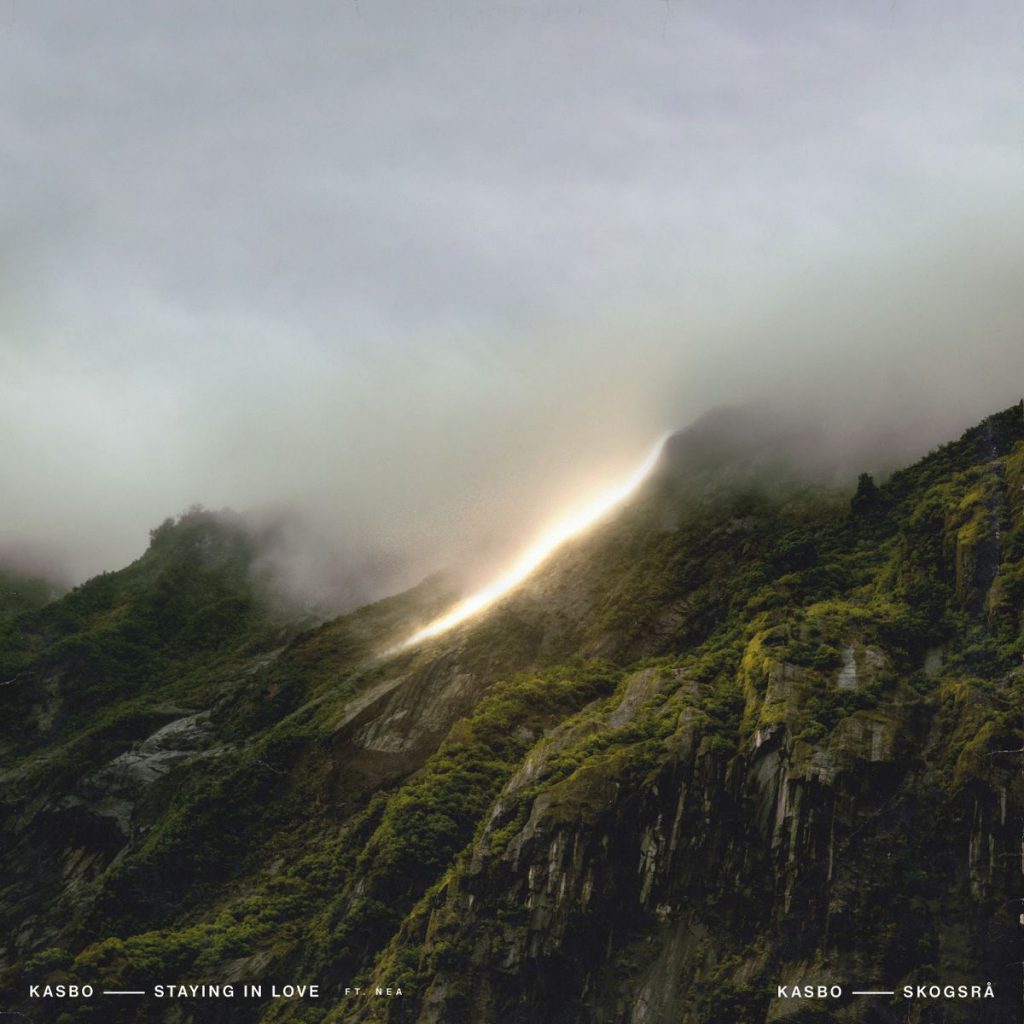 ---
Follow Kasbo on Social Media:
Website | Facebook | Twitter | Instagram | SoundCloud | YouTube