In a late-night surprise announcement, Pasquale Rotella dropped the dates for Nocturnal Wonderland 2021 and its return to Glen Helen.
---
Last year, the Insomniac crew blew crowds away during the final edition of Nocturnal Wonderland at fan-favorite SoCal venue Glen Helen Regional Park with multiple days of amazing sets and jampacked camping. 2020 was set to bring forth a new venue for the renowned festival, but due to the COVID-19 pandemic, those plans were put on hold. Instead, they looked to the digital realm back in April and have announced a second Virtual Rave-A-Thon for Nocturnal as well.
But tonight, Pasquale Rotella made a statement that all good things don't always come to an end with a surprise announcement that Nocturnal Wonderland will be returning to their familiar home for the 2021 edition. Set to take place on September 18-19, the multi-day experience will mark the official 25th edition of the festival since its inception back in 1995.
Related: Looking for a deeper dive into the world of Nocturnal Wonderland? Check out our review of last year's edition for a taste of the experience that the festival has to offer.
Taking to Instagram for the news, Pasquale delivered limited details of an improved campground and plenty more in store to upgrade the experience to even greater heights for its return. He stated, "I've read the concerns regarding last year and plans are in place to ensure a smooth and enjoyable Camp Nocturnal Experience." Stay tuned as pricing for tickets and camping options, the lineup, and more are yet to be announced.
A limited number of pre-sale tickets and camping passes for Nocturnal Wonderland 2021 will go on sale Thursday, September 17 at 12pm PDT, with more tickets and camping passes arriving at a later date. For more details head over to NocturnalWonderland.com!
---
Check out the Nocturnal Wonderland 2021 Announcement on Instagram:
---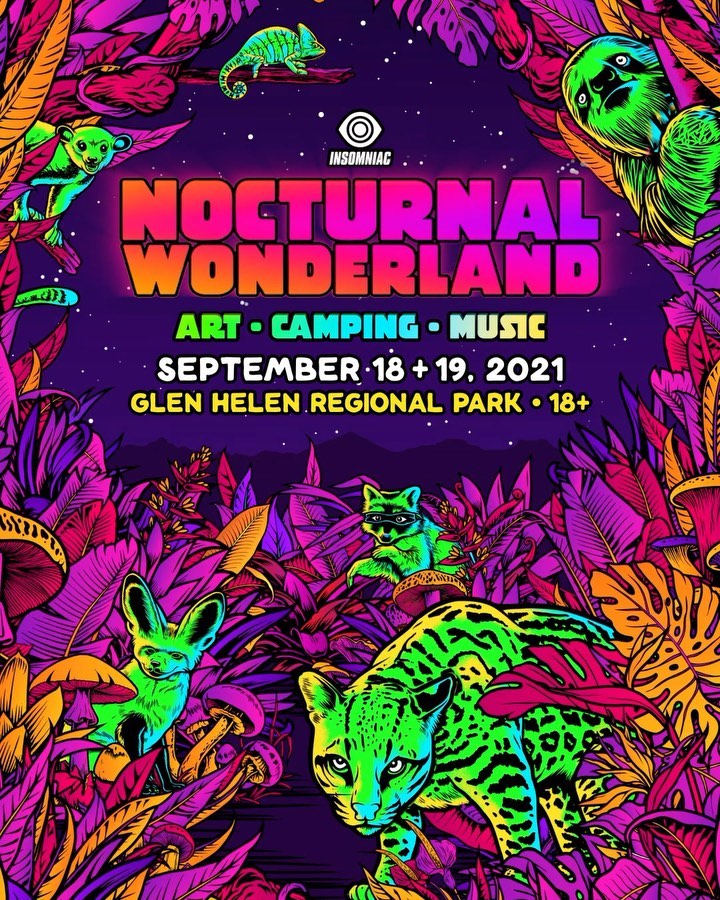 ---
Connect with Nocturnal Wonderland on Social Media: