Big Gigantic look to AHEE, OPIUO, CloZee, and more to put their twist on tracks from their latest album Free Your Mind for the deluxe edition!
---
Earlier this year, Colorado-based duo Big Gigantic released their highly anticipated album Free Your Mind. Filled with feel-good music that immersed listeners with their signature vibes, it was well-received by their fans and tastemakers alike. Now, the renowned duo has looked to some fresh faces in the scene to put their spin on tracks from the album with the release of Free Your Mind (Deluxe Version).
Big Gigantic didn't skimp when it came to the talented artists that grace the deluxe version of the album. In fact, the second disc is brimming with remixes that will have your jaw firmly on the floor in no time at all from artists like CloZee, OPIUO, Party Pupils, AHEE, and more.
Released last week, CloZee's take on "You're The One" kicks off the remixes in style with stunning bass to really make an impact from the jump. OPIUO takes things "Higher" on his cut of the original version with a more energetic ride that's perfect for vibing out to on during hot summer nights.
AHEE delivers extra bass with a rework of "Burning Love" that will have listeners falling even harder for the song that swept them away back in February. And whether It's the wonky bass sounds from Kotek or the groovy house tones from Samauri Del on their remixes, there's something for everyone on the deluxe version of the album.
So what are you waiting for? strap yourself in and get ready to Free Your Mind with these fresh reworks. Listen to the deluxe version of the album on Spotify below or grab a copy on your preferred platform!
Stream Big Gigantic – Free Your Mind (Deluxe Version) on Spotify:
---
Big Gigantic – Free Your Mind (Deluxe) – Tracklist:
Disc 1
Daybreak
Let The Speakers Blow
Free Your Mind (Feat. Jennifer Hartswick)
Burning Love (Feat. Kidepo)
St. Lucia (Feat. Felly)
Higher (Feat. The Funk Hunters & Eric Benny Bloom)
Friends (Feat. Ashe)
Where I Wanna Be
You're The One (Feat. Nevve)
Supergiant (Feat. TOBi)
Baad (Feat. Pell & Louis Futon)
Moonlight (Feat. Trella)
Ain't Got Nothin' (Feat. Lyle Divinsky)
Disc 2
You're The One (feat. Nevve) (CloZee Remix)
Higher (Feat. The Funk Hunters & Eric Benny Bloom) (Opiuo Remix)
Friends (feat. Ashe) (Party Pupils Remix)
Where I Wanna Be (Nikademis Remix)
Burning Love (Feat. Kidepo) (AHEE Remix)
Moonlight (Feat. Trella) (Daniel Allan Remix)
Where I Wanna Be (Kotek Remix)
Higher (Feat. The Funk Hunters & Eric Benny Bloom) (Samurai Del Remix)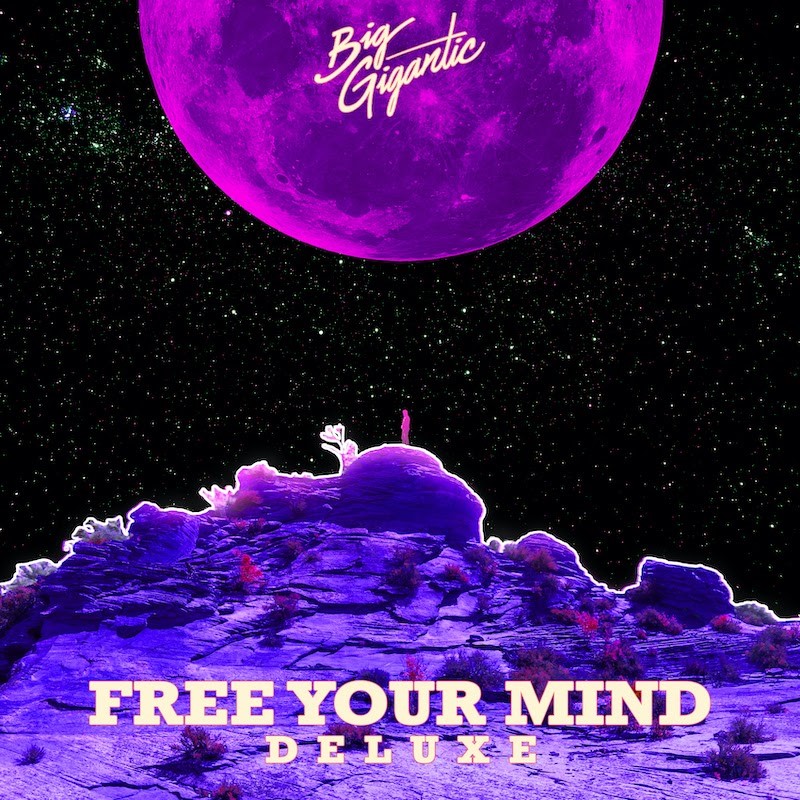 ---
Connect with Big Gigantic on Social Media:
Facebook | Twitter | Instagram | SoundCloud | Spotify