Mikey Palermo swung by to chat about his recent tune "What's Poppin'" that just landed on Nightenjin, his past influences, and plenty more!
---
While the house music scene in North America continues to be dominated by heavy-hitters, those who are rising through the ranks are the ones who are truly driving the genre forward with new styles and influences. And that's exactly what Toronto-based artist Mikey Palermo has set off to do with his unique style that can be heard throughout his hypnotic originals and remixes over the past few years.
Initially toying with chiptune sounds, Mikey Palermo explored a range of experimental genres before diving into the house music realm to release beats under his given name. Since then, he's been delivering some absolutely fantastic jams like "Party People" with NAHTE on Groovy Bone and a remix of Fleetwood Mac's "The Chain" that will have anyone vibing out on their makeshift dancefloor.
Most recently, he landed a fresh track called "What's Poppin'" on Nightenjin that puts his tech-house stylings front and center for a booty-shakin', feet movin' experience that's well worth the listen. Looking to gain some insight on the release and dig deep into his own influences, we caught up with Mikey Palermo for a chat and he spun a fantastic mix to keep everyone grooving to the beat as well, check it out!
Stream EDMID Guest Mix 233 || Mikey Palermo on SoundCloud:
---
Hi Mikey, thanks so much for taking the time to chat with us today. Let's kick things off by talking about your fresh tune on Nightenjin, "What's Poppin'." What was the production process behind the tune, and how did you make it pop?
First of all thanks for having me! These songs tend to come together really fast and in a blur. I think the initial production session behind the song lasted about an hour, and the track was essentially finished then, just needed a bit of revision. I have a habit of hammering out a song really fast and then sitting on it for a while, but I sent this one to the Nightenjin team during their demo submission live stream and they really dug it, so I cleaned up the mix, added a cowbell, got it mastered, and that was a wrap on it.
Over the years, you've delivered several fantastic remixes for tracks like Rusko's "Hold On" and, more recently, Fleetwood Mac's "The Chain." Is there a moment when you hear tunes like that when something just clicks in your head that you want to put your twist on it?
Generally, I'm drawn to a specific sound in a track; the vocals in Hold On pulled me in (as it did for everyone I think), and that bassline in The Chain is what pulled me to that one. Normally I sit on the idea for remixing a track for a long time before finally doing it. I have a playlist on Spotify of tracks I think would be fun to remix, and just skim through that when I'm in the mood / too lazy to make an original. I really love doing remixes and bootlegs so I tend to do more of them than originals aha.
When you're sitting down in the studio and about to begin writing a new track, is there anything specific you do to get your creative juices flowing? Where do you find your inspiration as an artist?
The honest answer is no, there's no ritual for me, I just get bored of doing nothing and pop open the DAW and start noodling around until I have an idea I like. Usually comes together incredibly fast then I scrap the idea after. I've always been inspired by the internet, if that's weird underground music, or artwork, or just a random forum thread where someone said something funny and put me in a good mood I go with that.
Since the beginning of the pandemic, many artists have expressed that they've experienced swings of creativity, writer's block, and other mental hurdles. What have the past few months been like for you, and how have you kept producing during this time?
In the beginning I was making some of the most original and fun music I've ever made. Then I think like most creatives I hit a slump when I couldn't see people for a while and hit that lonely peak. Slowly creeping out of it and getting back into the creative swing. Video games took over for a while.
Having played live shows and thrown some parties before the world dramatically changed, was there a significant adjustment in how you approached sets in the digital realm?
Not really, I wanted to bring that same energy I had facing a live crowd to the digital world, so I'd be dancing around my room acting a fool as if I was in the DJ booth. Always had the belief that if I'm not enjoying the music why should anyone else?
What's your curation process like when you're putting together a mix? Do you dig into some unreleased gems and dive into the depths of Beatport?
So I go through my promo inbox pretty regularly and pull from that, then try and find hidden gems on SoundCloud and such. Then hit Beatport and go back to 2012 and download music from there everyone's forgotten about. Dump it all into iTunes and organize into playlists by month downloaded, then I have genre breakdowns that I've made up (Chunky House, Thick House, Wonky Bass, etc). Then build a playlist for each gig of a bunch of songs that I think will go well with the vibe of that show. Keep all those playlists on my USBs and I can generally remember the energy of that show or the vibe I went with if I need to change the energy on the fly.
You didn't always make straight-up bangers in the house music realm either, can you tell us about the early days of your musical journey in the world of chiptune? How did you get involved with that scene, and do you still listen to it today?
[Laughs] y'all dug eh? I can't remember the year that I got into it exactly, but I was reading a post on the Mega64 forums, and Frank (he's now a Twitch streamer, shouts out the Big Dogs) made a post about the band Anamanaguchi, which is a chip-tune hybrid band. I fell in love with them, and then did my digging and found the site 8bitcollective which was kind of like a SoundCloud/forum hybrid specifically for chiptune music. Eventually got a Gameboy and a modded cartridge with LSDJ and made god awful music for a couple of years. Still listen to some of the acts I enjoyed from back then, but unfortunately, a lot of them have stopped writing, but the new Anamanaguchi album is fantastic.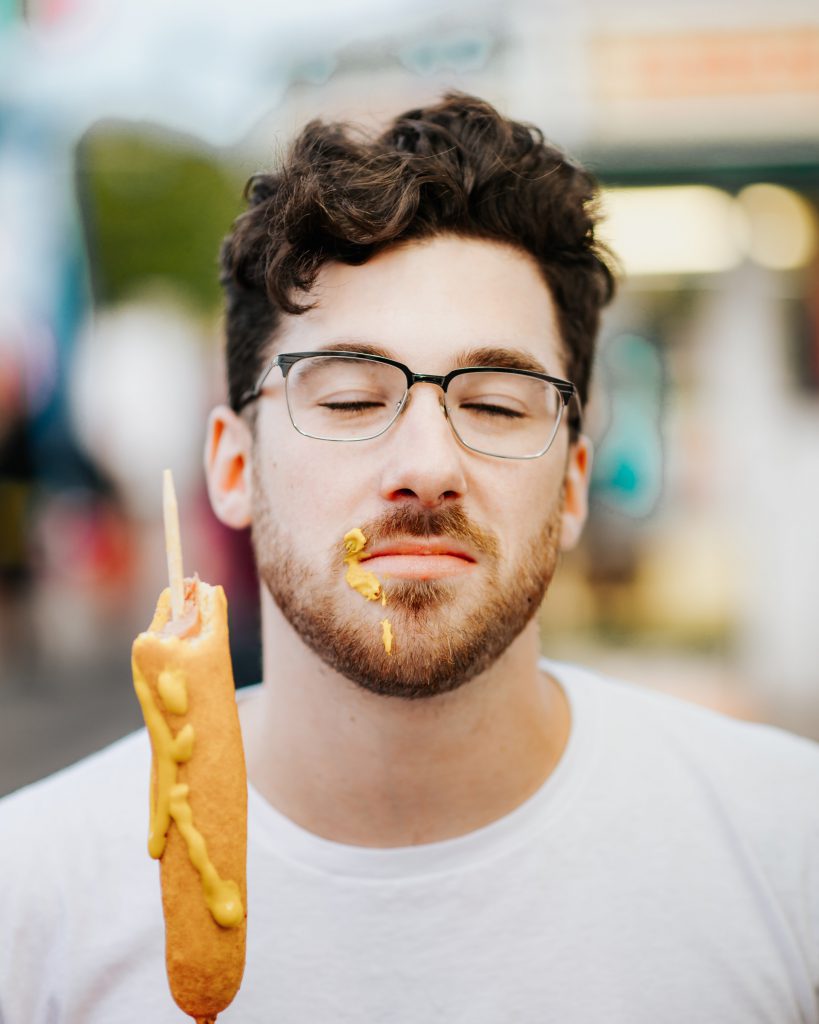 Who are three artists (other than yourself) that you listen to regularly and also gravitate to musically?
So I'm just gonna pull my top 3 from my On Repeat playlist on Spotify for this since my music taste is a bit all over the place these days.
1, Juice WRLD
2. 100 Gecs
3. Oliver Tree
In all honesty, I don't listen to a whole lot of house music casually, and if I do it tends to be on the more melodic deep side. Into a lot of the new age rap and "hyper-pop" stuff that's going on. (Also the top track on my On Repeat is What's Poppin lol)
Toronto has become well-known for its dance music scene over the years. What's your favorite thing about living there, and when the pandemic is over, where should we go when we visit?

While we have a fantastic scene, we are going to lose a lot of venues to the pandemic, which a lot of cities are. We're a resilient city though and the underground always thrives here. There's just a specific energy when you're walking around downtown at night, the city feels alive. Obviously I'm gonna say check out Coda for music, Tav's for gnocchi and pizza, and Tom's Dairy Freeze for ice cream. That's pretty much all I do. Also go walk around Kensington market and buy some cheap toques. 
Finally, since we've entered the latter half of 2020, what goals do you have for the remainder of the year?
My main goal was to just keep the momentum of 2019 going, that got hindered a bit due to gigs being canceled, but I'm trying to keep that energy up. So the main goals right now are to continue making music and manage my physical and mental health the best I can.
---
Follow Mikey Palermo on Social Media:
Facebook | Twitter | Instagram | SoundCloud