ECAAPS is celebrating her birthday in style with the Space Vibrations livestream featuring artists like Moonpup, Astrologik, Scryptures, and more!
---
While the world continues to grapple with the ongoing pandemic, much of the dance music scene continues to set their sights on the digital realm to continue to keep the beats going. Festivals, labels, and artists alike have curated some impressive virtual editions on platforms like YouTube and Twitch, and now rising artist ECAAPS is joining in on the fun with Space Vibrations!
Set to take place on Thursday, August 20, Space Vibrations will not just be a celebration of music but also a birthday party for ECAAPS as well. For the stream, she's curated a fantastic lineup of artists who are also rising through the ranks to showcase the work they've done and to get everyone grooving in their rave caves from 5pm – 12am that night!
Related: Looking to get your fix of beats on Twitch? Make sure to follow EDMIDtv on Twitter and Instagram for the latest happenings!
True to ECAAPS' own bass style there's a bevy of behemoth beats in-store from dubstep and future bass artists like BRKNDRMR, DR. GIGGLE$, and Graphic Wonder, as well as bass house offerings from Scryptures and Moonpup. But it won't just be bass-fueled beats all night long either as JWOOD will bring some sounds from the world of hip-hop, IAMSPACE will throw down some EDM, and Astrologik will make feet move with some house beats too.
Check out the full lineup below, stay tuned for more details that are still to come by RSVPing on Facebook, and make sure to follow Space Vibrations on Twitch so you can know the moment the show begins!
Watch the Space Vibrations Livestream on Twitch:
---
Space Vibrations Livestream – Set Times: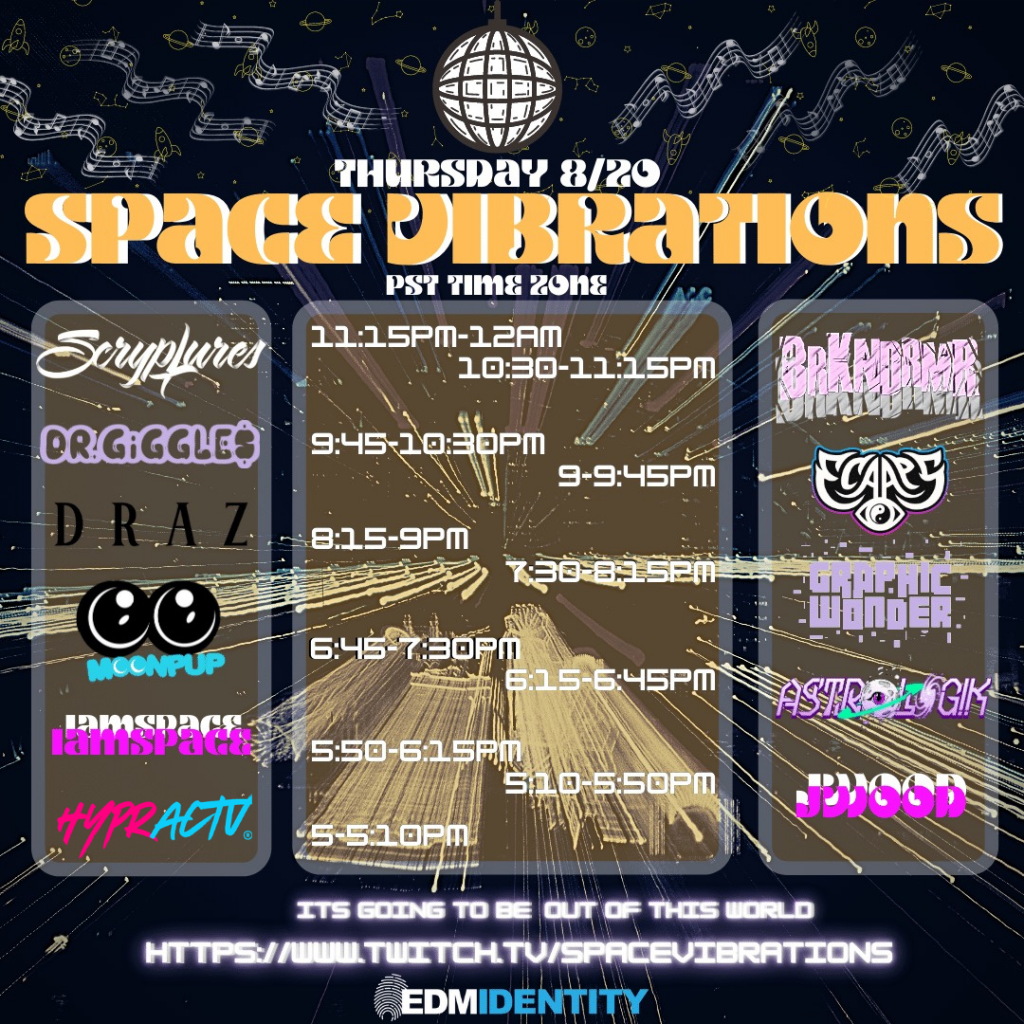 ---
Space Vibrations Livestream – Lineup: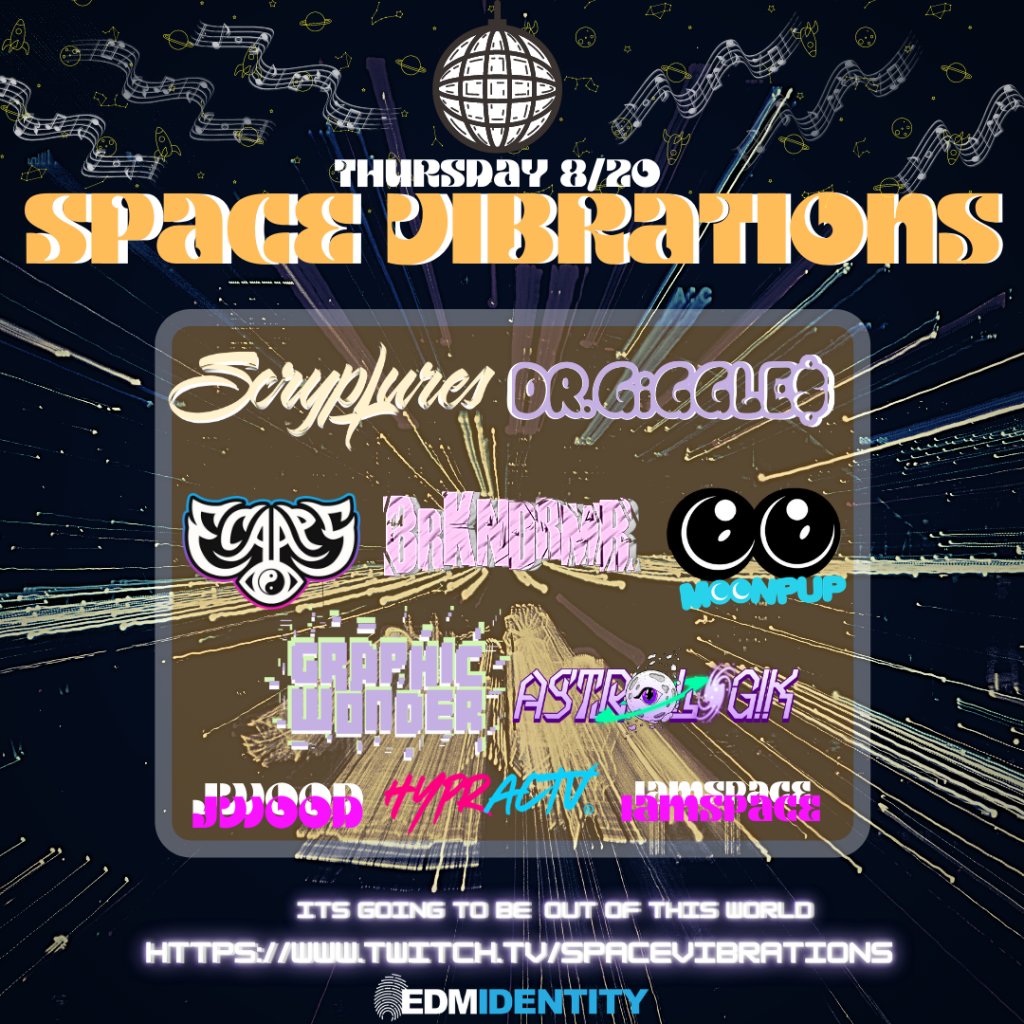 ---
Lineup By Artist:
Astrologik
BRKNDRMR
DR. GiGGLE$
ECAAPS
Graphic Wonder
Hyperactiv
IAMSPACE
JWOOD
Moonpup
Scryptures
---
Follow ECAAPS on Social Media:
Facebook | Twitter | Instagram | SoundCloud | Twitch