After much anticipation from his growing fanbase, rising melodic bass producer Man Cub has released his debut album Impressions!
---
Two years after stepping onto the scene, Man Cub has finally released his first debut full-length album to prove to his fans what he's all about. Since his first single "Above It" came out in 2018, melodic bass lovers everywhere have been hooked on his incredibly catchy sound and he's made a huge mark on the scene having signed with Tritonal's label Enhanced Recordings as well. Now, his debut album Impressions has further proven he's an artist to pay attention to.
In fact, it's safe to say that Man Cub has knocked it clear out of the park with the 13 tracks on Impressions. From the incredible melodies in "Sure Thing" to the unbearably catchy "Wrong To Let You Go," he shows off his range in producing in the genre of melodic bass. Fans have heard his singles such as "Breathe In The Moment" and his signature song with Tritonal "Worth It All" and have become an instant favorite in their hearts. Along with these incredible tracks, he throws in a number of fresh ones sure to please all who's enjoyed his music in the past.
If you love melodic bass and searching for a new, exciting, beautiful sound look no further than Man Cub and his new album Impressions. Listen to it below or on your favorite platform, and read on for the full review of the album!
Stream Man Cub – Impressions on Spotify:
---
Throughout the 13 tracks on Impressions, it's clear that Man Cub really set out to make a name for himself with a broad range of melodic tracks from upbeat and fun to slow and emotional.
Impressions takes listeners on one hell of a journey, starting from a super fun non-vocal track "Lion King Cub" alluding to his animalistic alias, to the incredibly punchy "Wrong To Let You Go." Every track on the album evokes a great amount of emotion, and these two start off the album perfectly, setting the mood to energetic and fun.
"Wrong To Let You Go" is a great track with vocals that ask a lover who's obviously fallen out of the relationship if it's wrong to say goodbye. A question many can relate to, all set to emotional chords and percussions. A vocalizer is added to April Bender's voice to bring in the chorus as she belts out the words "Is it wrong to let you go? Or should we give it one more try?" The lyrics are about requestioning one's self repeatedly, constantly unsure of where to go next. The crunchy vocal effects add an exhilarating effect to the song making it a masterful production.
Man Cub shows off versatility in creating housey tracks such as "What Am I To Do" and "Transformation," but still keeps that melodic bass sound in songs like "Good Enough" and "In A Dream."
Super groovy, melodic house sounds hit listeners' ears hard in "What Am I To Do" and "Transformation". Both tracks are driven by their vocals and are incredibly invigorating to listen to, easily making them summer bops. "What Am I To Do" features vocals from Gabi DiPace showing off her beautiful range telling a story about an aspiring love. She paints a picture of a blooming relationship with a touch of nervousness constantly asking herself "What am I to do?" "Transformation" has a similar housey vibe with a crazy catchy chorus and lyrics of a relationship maturing. Both tracks are sure to put a smile on fans' faces as Man Cub shows off a different side of his producing skills
"Good Enough" and "In A Dream" hold that classic melodic bass sound that everyone has grown to know and love. Hard percussions are met with emotive breakdowns, heavy drops with hard-hitting chords, and soaring vocals to create an atmospheric soundscape. He really nails these types of productions down. Making tracks that listeners can't help but to sway and feel a wave of emotions while possibly holding back tears. These sort of tracks are what make this artist stand out so much to us and caught our ears immediately.
"Worth It All" and "Better Now" are huge standout tracks in this album that really hone in on the amount of work and energy put into this release.
"Worth It All" was a single released ahead of the full album and with Tritonal on the track, it was clear it was going to be a hit. The single came out last month, and honestly, we haven't stopped listening to it ever since. The track starts off with vocals depicting a problematic relationship, "from late-night laughs, to slamming doors," she explains. As the melody builds upon itself starting off with fresh piano chords, it leads to euphoric plucks to take us to the buildup.
The signature Tritonal sound comes in perfectly on the first drop – a super bouncy and energetic beat comes in, chords filling up as much space as possible. The song continues on to the second drop which seems more of a signature Man Cub bassy drop, slowing down the beat to cut time and adding in some heavier basslines. Still carrying that euphoric feeling, the song ends on a high note, making it an instant favorite.
We've seen tracks like "Better Now" before where you remember exactly where you were, how you felt, and what you were thinking about when you first heard it. Vocalist JEN is introduced to fans through this track and man did she make one heck of a first impression. This break-up track tells the story of an already deteriorated relationship. JEN sings "Thought that I'd be weak without you, but I'm better now" telling a tale of independence and growth. It's an empowering track with a fantastic buildup, and drop.
JEN's vocals are met with a punchy snare and a distorted, almost electric guitar sounding lead to bring us an absolutely ground-shaking first drop. Vigorous chords flood listeners' ears as a heavy kick and snare slap through to give us the first chorus. Vocals are brought back, continuing this song of liberation before giving us the final drop with an added fake-out in the middle of it. It's an astonishing track, leaving us completely starry-eyed as vocals take us to the very end.
"East of Eden" and "The Pine" are powerful songs where Man Cub shows off his skills outside of vocal tracks, while "Breathe In The Moment" and "Power" shows off excellent vocal processing and melody layering.
One of our favorite tracks on the album is "East Of Eden," where Man Cub drops the vocals and focuses heavily on melodic progressions that are instantly moving. A string-led intro takes us into the first drop, where he introduces a heartfelt melody, and even adds some piano to emphasize the touching melody. "The Pine" is similar in that aspect, in that it brings out an encapsulating melody, set to an even slower BPM. "The Pine" is in a 3/4 time signature to make it sound more like a classical waltz type of track, with mysterious and melancholy harmonies throughout.
Going back into the vocal side of things, Man Cub brings us "Power" and the gorgeous "Breathe In The Moment." "Power" is an insanely energetic house track featuring Kapera with poppy percussions and vocal chops, sure to be an absolute scorcher on the dancefloor. "Breathe In The Moment" features a crowd favorite HALIENE bringing her signature, passionate voice to this emotive tune. He really brings out HALIENE's talent in conveying emotion through her stunning vocals to make this one stand out even more.
Last but definitely not least, we wanted to shine a special light on "Sure Thing" – undoubtedly one of the most outstanding tracks on the album, and the main track that got Man Cub's name out there.
After getting support from huge acts such as Tritonal, Don Diablo, and Disco Fries, this "Sure Thing" immediately put Man Cub on the map as he released this outstandingly catchy track. Released well ahead of the album drop, this single became one of Man Cub's most popular to date. SVRCINA adds her voice to this track with uplifting harmonies, a poppy beat, and joyous chords, making this bop unnervingly catchy. Listening to this song once is all you need to get it stuck in your head all day.
Man Cub truly set to stun with this new release and we can't wait to see how he'll continue to develop as an artist. From melodic house to melodic bass, Impressions further proves that he's a producer in the scene today who continues to soar!
---
Man Cub – Impressions – Tracklist:
Lion King Cub
Wrong To Let You Go
Better Now
Transformation
Good Enough
Power
The Pine
Sure Thing
What Am I To Do
Worth It All
East Of Eden
Breathe In The Moment
In A Dream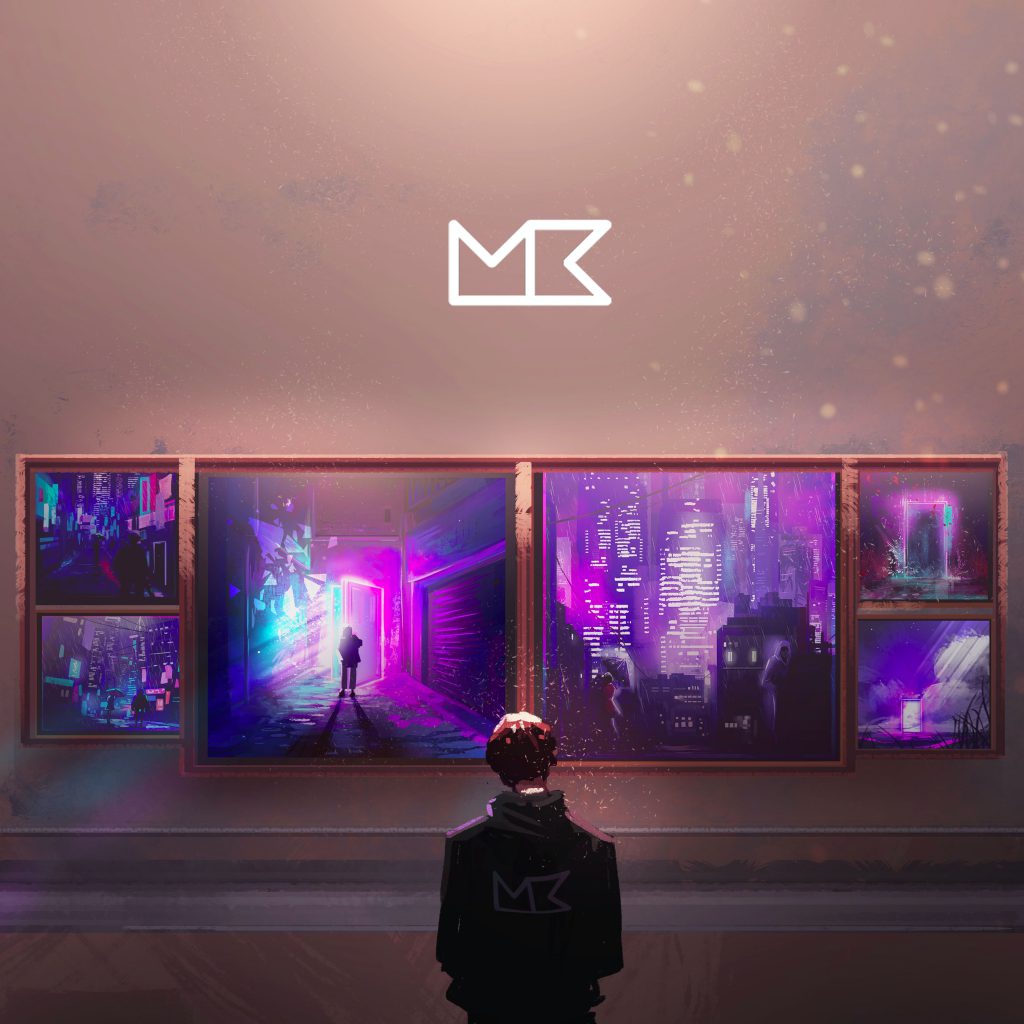 ---
Follow Man Cub on Social Media:
Facebook | Twitter | Instagram | SoundCloud | YouTube