Tomorrowland has announced that the 2020 virtual festival will be taking place on the island of Pāpiliōnem, a new immersive environment.
---
The hype for Tomorrowland Around The World is growing larger by the day as we get closer to the event. Earlier this year, the cancellation came as a shock to many die-hard fans of dance music. Since then, the Tomorrowland team has announced they are still bringing the experience to you in the form of an online festival. Now, they've announced where their new home will be for the People of Tomorrow to explore.
With an already stacked lineup featuring artists like Adam Beyer, Armin van Buuren, Martin Garrix, and Amelie Lens among others, they've given fans around the globe the coordinates for Pāpiliōnem. A magical island filled with pristine beaches, sparkling night skies, breathtaking mountains, enchanted forests, and colorful sunsets that will welcome the People of Tomorrow with open arms
"In the middle of the ocean, undisturbed and untouched, lies Pāpiliōnem – the island where Mother Nature reigns, and welcomes the People of Tomorrow from all corners of the world to discover all of her miracles."
The island will be home to many on July 25 – 26 who flock to the virtual realm to catch some of their favorite artists take the stage. Guests will be able to navigate the island easily with a PC, phone, or tablet and explore the entire festival with different stages and points of interest in an interactive way with friends. Special packages are also available for those who plan to experience Tomorrowland Around The World with their quarantine buddies as well.
Make sure you lock in your passes for Tomorrowland ahead of the weekend by visiting their website, read on for the full story about the island, and let us know where you'll be tuning in from in the comments!
The story of Pāpiliōnem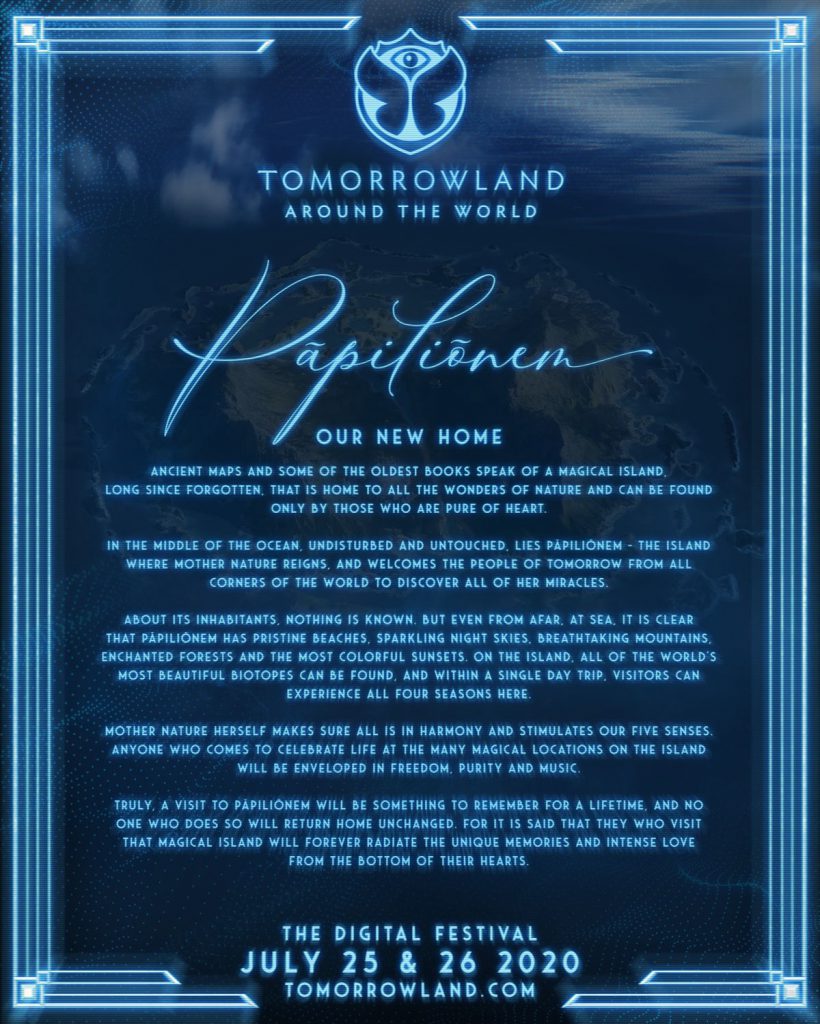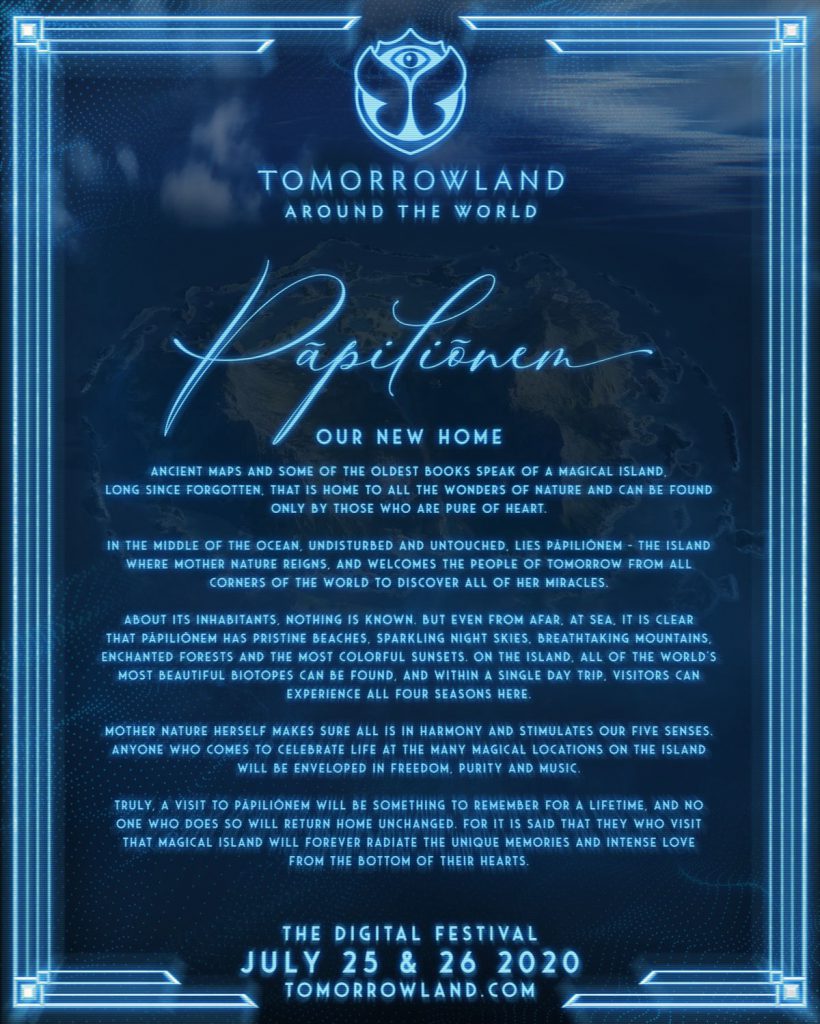 ---
Follow Tomorrowland on Social Media: