London-based house artist AJ Moreno stopped by to give us some insight on his latest tune "Put 'Em High" and spin an exclusive mix!
---
House music may have started in Chicago but ever since it crossed the pond artists in the United Kingdom have helped continue to foster the growth of the genre. Now, London's own AJ Moreno is looking to carve out his own place among the great names that the country has given to the world over the years and he's doing so in style!
Riding a wave of success that has come from his singles like "Real Love," "No Trust," and most recently "Put 'Em High," AJ Moreno has quickly become an artist to watch in the house music realm. Already gaining support from the likes of BBC Radio 1's Danny Howard, he's bolstered his production resume with sets at festivals like Creamfields and Be Street Festival as well.
After the release of "Put 'Em High," a solid rework of the house anthem by StoneBridge back in the '00s, we caught up with the rising star to chat about how he approached the tune, his history in the scene, and more. Check out the exclusive mix AJ Moreno spun for us below and read on to get to know the man behind the decks!
Stream EDMID Guest Mix 226 || AJ Moreno on SoundCloud:
---
Hi AJ, thanks for taking the time to chat with us today, and hopefully you've been doing well over the past few months. First of all, congratulations on your new tune "Put 'Em High," it's a stunner! Can you share what the production process was like?
Thank you! And thank you so much for having me.

I had just bought a new keyboard so I was excited to have a little sesh and jam out some chords. After about two hours of playing with piano sounds and different progressions, I came up with what you hear in "Put 'Em High". Before I started really building the idea I wanted a vocal idea to work around. My partner Sian (who often writes music with me) was putting together a list of her favourite classic tracks and mentioned Stonebridge. She started singing 'Put Em High' over the chord progression.

I think literally, the next day Effie was coming round to record another song that Sian and I had written, but we were so excited about it, we ended up recording "Put 'Em High" instead. That was it! 
The original version of "Put 'Em High" was released back in the early 2000s by StoneBridge and your take on the track really brought it up to the current era. What about this track spoke to you to give it a rework, and did you face any hurdles in clearing the new version at all?
It's not just one of Sian's favourites, it's also one of mine!  It's such an uplifting tune, I had to be done! To be honest, clearing the song was pretty easy, Stone's a legend! He was super-cool about it. I just explained that I'd produced an original track and re-recorded the vocal. He said and I quote 😉 "AJ, You've injected some soul into it!" That gassed me up because he's such an amazing producer! And he's someone I've grown up listening to. He's one of the artists whose music got me into this type of music.
Aside from your original tunes and remixes, you've also spun some fantastic sets over the years at Creamfields and Be Street Festival. What's going through your mind when you're preparing for a set? Do you find yourself getting some jitters before taking the stage still?
Yeah Creamfields was unreal! I just wanted to smash those sets and get the crowd jumping! All I think about when preparing for a big set like those is 'What would I love to rave out to?', 'Is this tune hype enough?' I want people to have the time of their life when I spin, so I put work in while I'm building a setlist. Hell yeah! Especially for those two festivals lol! I think I'm most nervous waiting, but once I pick up my headphones I'm back at home! My comfort place and the nerves go. 🙂
You've gained some massive support early on from the likes of Danny Howard, MAKJ, and BBC Radio 1. As an artist currently carving his place in the dance music scene, what has that meant to you?
Big up Danny Howard, MAKJ, the Radio 1 team, the BBC Introducing team and big up my homegirl Jaguar (sick DJ btw!) and everyone else who's supported and helped me out over the years. It was mad, I'm so grateful. I think as an artist its a real confidence booster to hear these people whose music you play, just played YOUR latest track, if you get me? I remember when MAKJ supported one of my early tracks. I was DJ'ing in Marbella and I'd drop his music every night, to hear him drop mine just gave me the push to keep going. I think all artists can relate, the journey up is full of knock backs and stress, it's a struggle to keep going sometimes. Then when someone like Danny Howard spins your track, it really does remind you not to give up! So again, thanks to those guys!
Let's dig into your history a bit! We heard that you began spinning on a pair of Technics 1200s back in the day that were passed down. What's the story behind that and who were some of your biggest influences early on artistically?
They were my Uncle Kenny's decks. A few of my Uncles were DJs. I remember from an early age they were always doing raves or in Ibiza with Carl Cox. Carl's also a close family friend of ours, he DJ'ed at my parent's wedding! He's definitely had a big influence on me, that's the sort of level I dream of reaching one day. When I was starting to get into Dance music I just got hooked on Eric Prydz and Axwell! Then Deadmau5, Daft Punk, Justice all the Ed Banger lot. But I'm influenced from everything I hear, I just love the feel of music. If that makes sense? 🙂
Do you feel that learning how to mix on vinyl helped further your skills behind the decks in terms of track selection and flow? 
Yeah for sure, can't say I miss carry record boxes to gigs! They used to weigh a tonne! I think Vinyl spinnin' is a lot harder than CDs and Laptops and everything else. If you learn and got good on Vinyl, once you jumped on CDJs and learned what the buttons did, you flew on those things with ease! Like, you cant compare the drift of a CDJ2000 with a belt-drive turntable haha! Although, I at least learned on direct drive! 🙂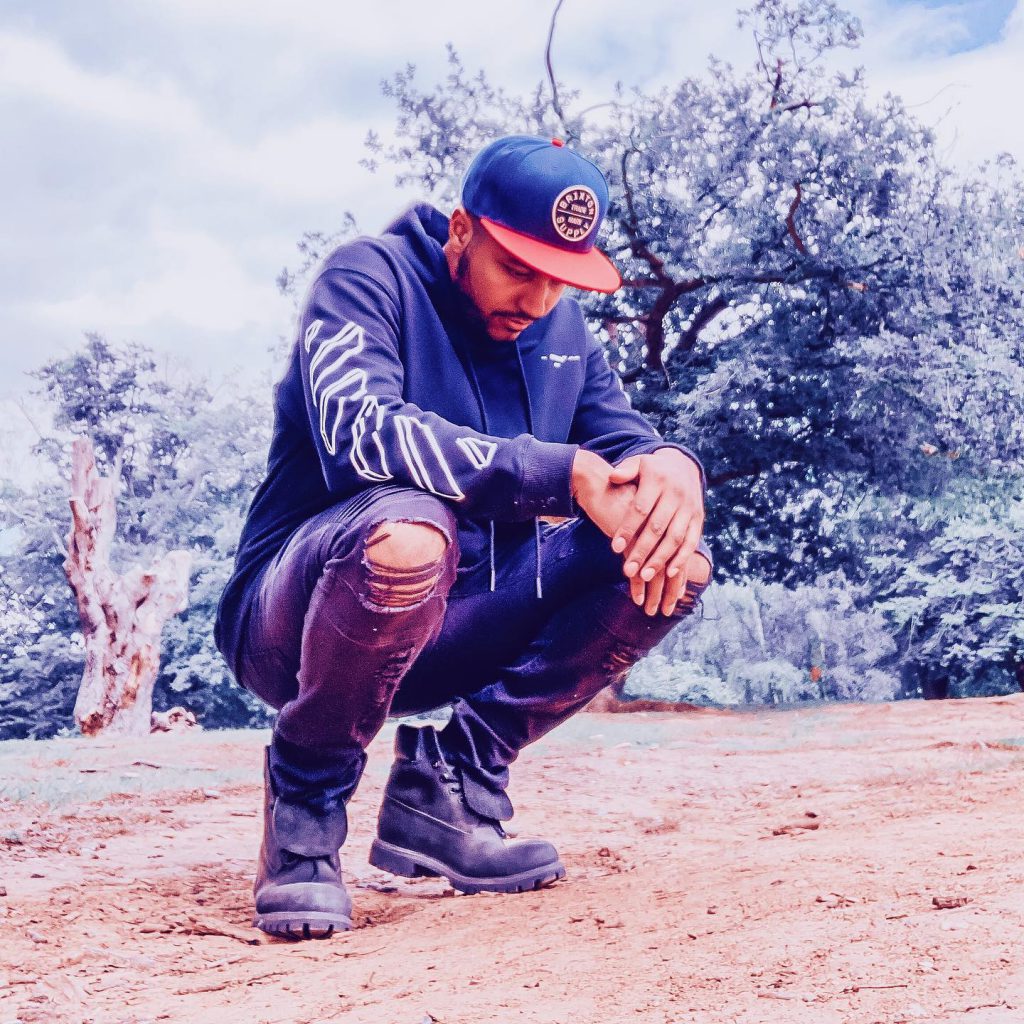 If you could give one piece of advice to fellow artists in the scene who are looking to make their big break, what would it be?
IF YOU WANT IT, NEVER GIVE UP! Be a stubborn bastard and never quit regardless of what hits you!
While many artists have seen a silver lining of the pandemic that is the chance to get a much-needed break, others have locked themselves away in the studio to churn out new tunes or livestream some sets. How have you approached your time during the pandemic?
I've been busy for sure, the first obstacle was, we had to move house! Once we set up the bedrooms, the studio was put together and I've just been working hard on making new music since. Organising remote sessions and working with songwriters and other dope artists. The follow up singles are well in progress trust me! 🙂 I think I've produced enough for an album since Covid-19 came about! 
Once the pandemic is over and we can finally come to visit you in London, where would you take us to grab a bite to eat?
La Bodega Negra! 100% I hope you guys like Mexican! 🙂
Editors Note: We LOVE Mexican food.
Finally, with the first year of the new decade now being halfway over, what goals do you hope to achieve in the rest of 2020 and beyond?
To be honest I just want to make people happy with my music. Honestly, that feeling I get when I listen to a track like "Music Sounds Better With You" by Stardust, THAT feeling! That's the feeling I want people to get when they hear my music. I can be having a shit day, a stressful day, be questioning why I bothered trying to make a career in music. As soon as I hear that 'Chaka Khan' sample drop, THAT feeling! That's why I can't give up! I want to be able to do that for people who listen to my music.
---
Follow AJ Moreno on Social Media:
Website | Facebook | Twitter | Instagram | SoundCloud | YouTube