Need your fix of hard dance this weekend? Defqon.1 at Home Festival will satiate your cravings with energetic sets you simply won't want to miss!
---
Each year, lovers of the harder styles flock to Defqon.1 for a weekend filled to the brim with some of the best in hardstyle, raw style, hardcore, and more. While the festivities in 2020 may have been cancelled due to the coronavirus pandemic, the Q-dance crew has found a way to keep everyone's spirits up with the first virtual edition dubbed Defqon.1 at Home Festival.
Taking place from June 26-28, the virtual edition of Defqon.1 features an absolutely massive lineup dotted with some of the best names in the hard dance realm including Sub Zero Project, Wasted Penguinz, Atmozfears, Coone, and Zatox to name a few. And there will be plenty of b2b performances as well including Da Tweekaz vs Ran-D, Frequencerz vs Sound Rush, and Psyko Punkz vs Villain.
Of course, you can't miss out on special sets that will be taking place including B-Front vs Geck-0 (Early Raw Set), Happy Hardcore by Jason Payne, Proud to be Fout with Darkraver & Korsakoff. And Q-dance will be bringing their signature programming including The Gathering, Warrior Workout, along with end shows and the closing ceremony as well. Additionally, those who tune in to the show on their website can participate in a live chat or Zoom call to connect with other hardstyle lovers around the world!
Get a taste of the action on YouTube below, head over to live.q-dance.com to catch the full festival in HD, and read on for the set times each day!
Watch a preview of Defqon.1 at Home Festival 2020 on YouTube:
---
Defqon.1 at Home Festival 2020 – Daily Schedules: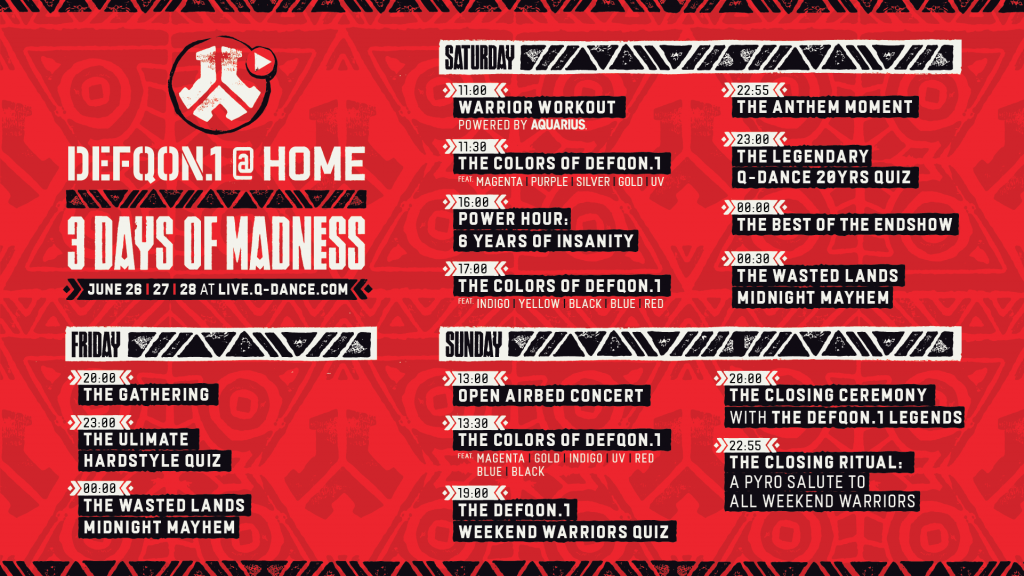 ---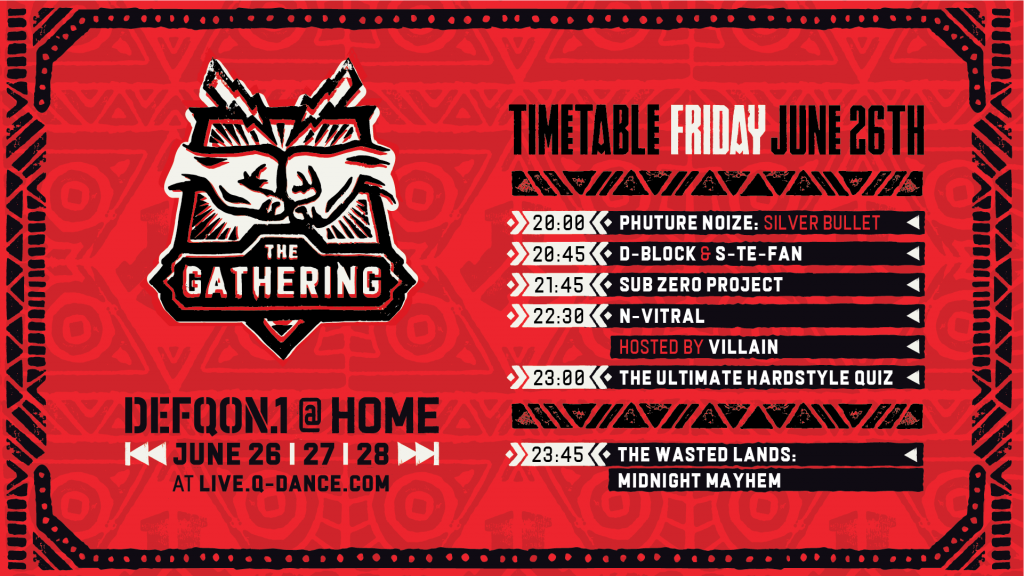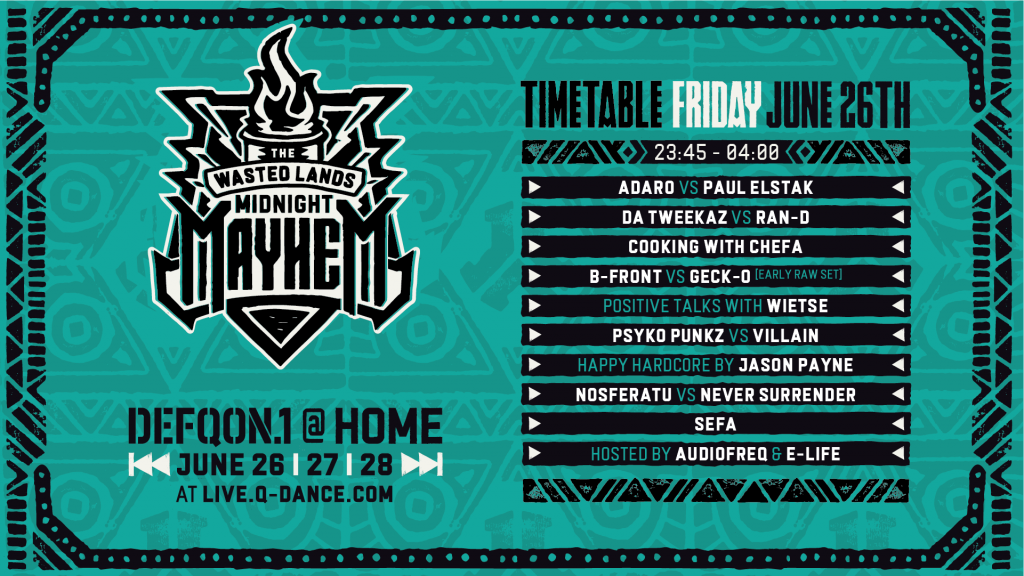 ---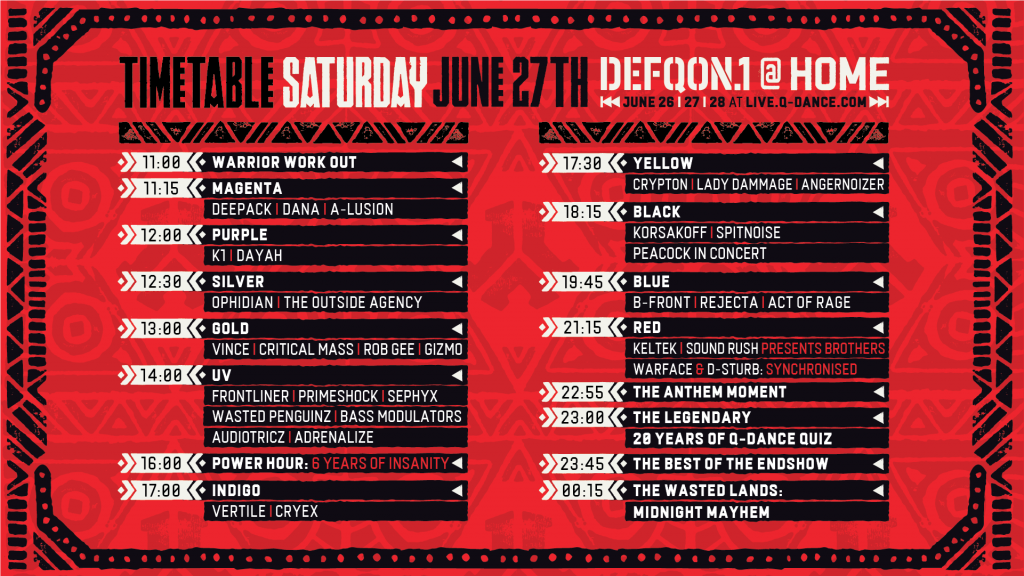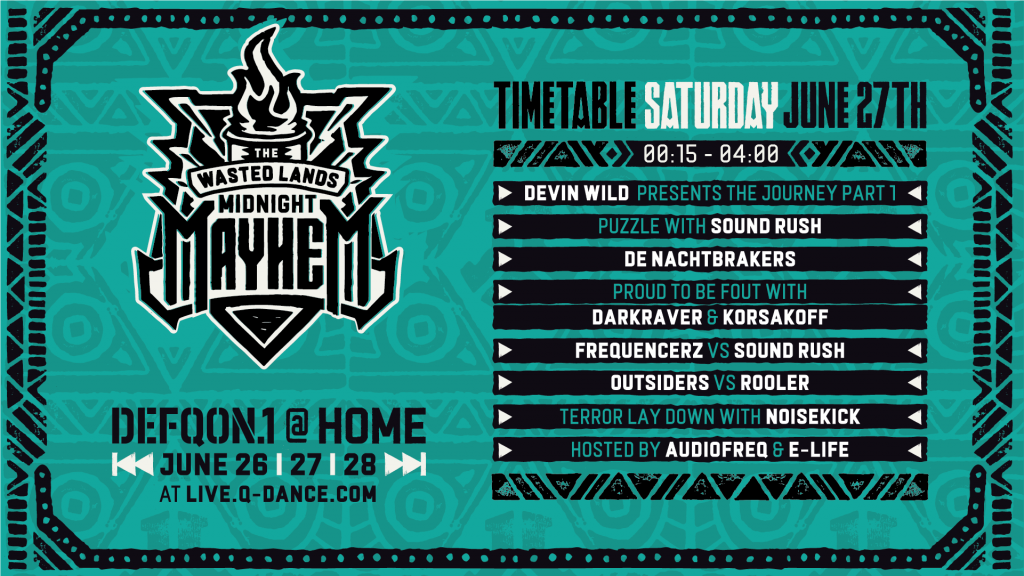 ---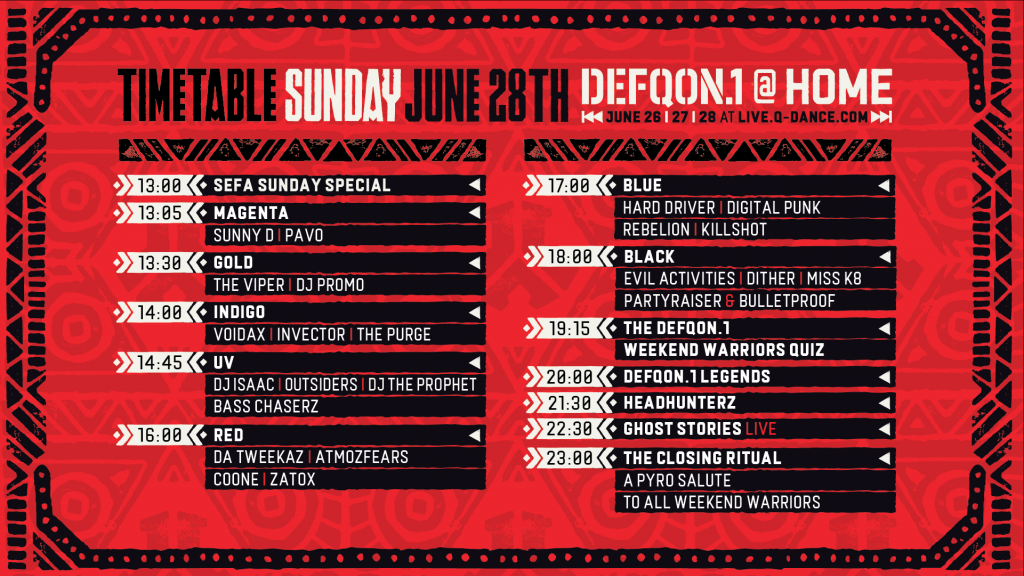 ---
Follow Q-dance on Social Media: