Masteria, Henry Fong, Mr. Kristopher, Angelz, and more are set to take the virtual stage during The Butter Collective's Close Quarters!
---
Update May 31 – Due to the ongoing protests, we have decided to postpone Close Quarters until Wednesday, June 17. More details to come soon and our statement can be found below. Please be safe out there.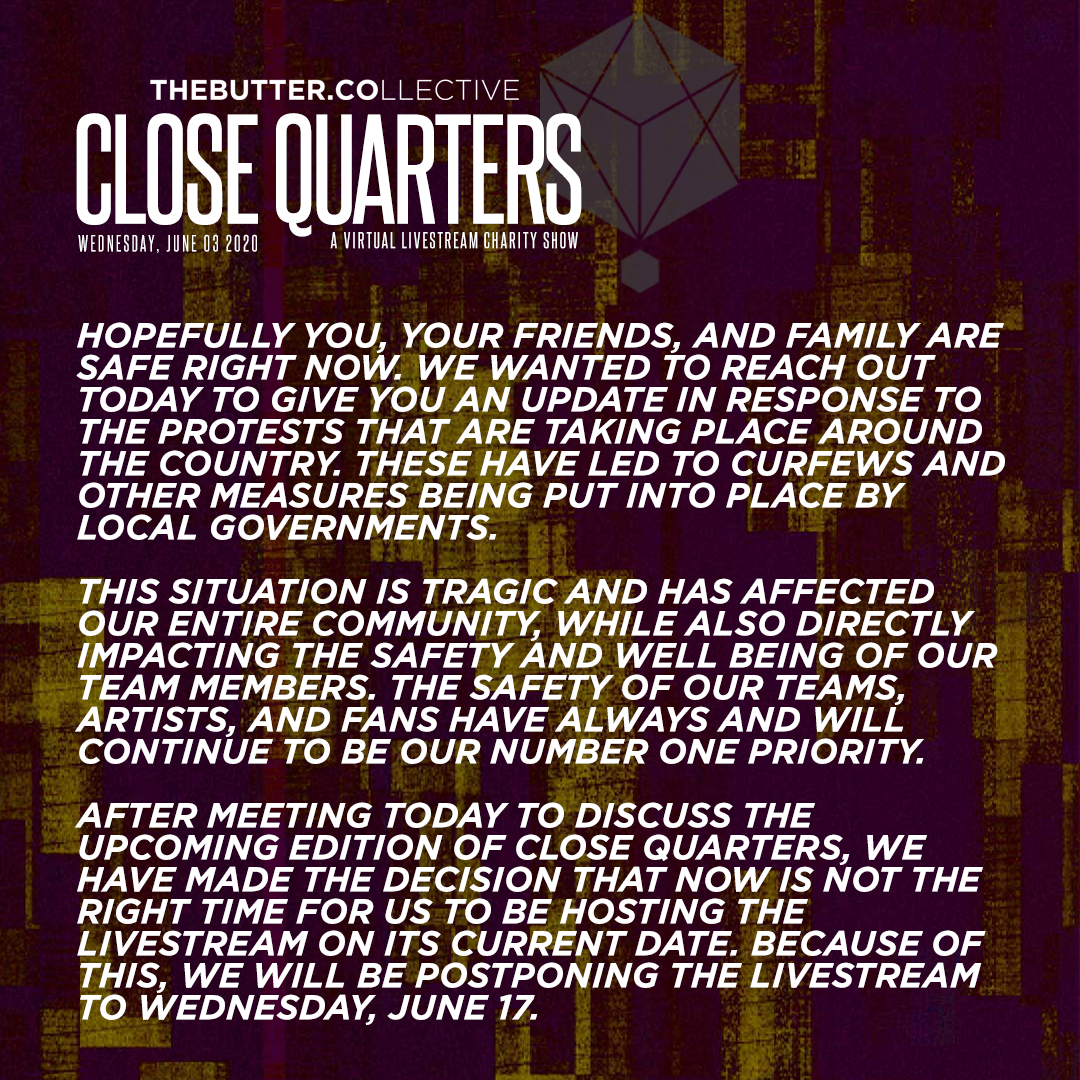 ---
The dance music community continues to find fresh ways to keep the scene rolling strong in the wake of the coronavirus pandemic, the digital realm has played a large part in that. Artists and brands alike have shifted their focus to streaming platforms, both for support and to provide a momentary escape. Now, after a successful debut, The Butter Collective has announced the details for the second installment of Close Quarters.
Set to take place on Wednesday, June 3, the upcoming edition of Close Quarters sees The Butter Collective team up with Space Yacht for a highly curated livestream to our channel on Twitch. Taking the stage during the show are standout artists in the scene including Angelz, Masteria, and Henry Fong along with Mr. Kristopher returning for another round after an impressive set during the first edition.
Also added to the mix are some unique sounds from Grimecraft, fresh bass stylings from Star Monster and Hollows, and a performance from Graya you simply won't want to miss. Additionally, sets from rising stars like HEYZ, SWAGE, and Zack Martino will surely make you move in the right ways from the comfort of your rave cave. 100% of funds raised during the second installment of Close Quarters will benefit the MusiCares COVID-19 Relief Fund.
Head over to Twitch to follow EDM Identity now to stay in the know the moment we go live, RSVP to the event on Facebook, and let us know where you'll be tuning in from in the comments! 
---
Close Quarters – A Virtual Livestream Charity Show – June 3 Lineup: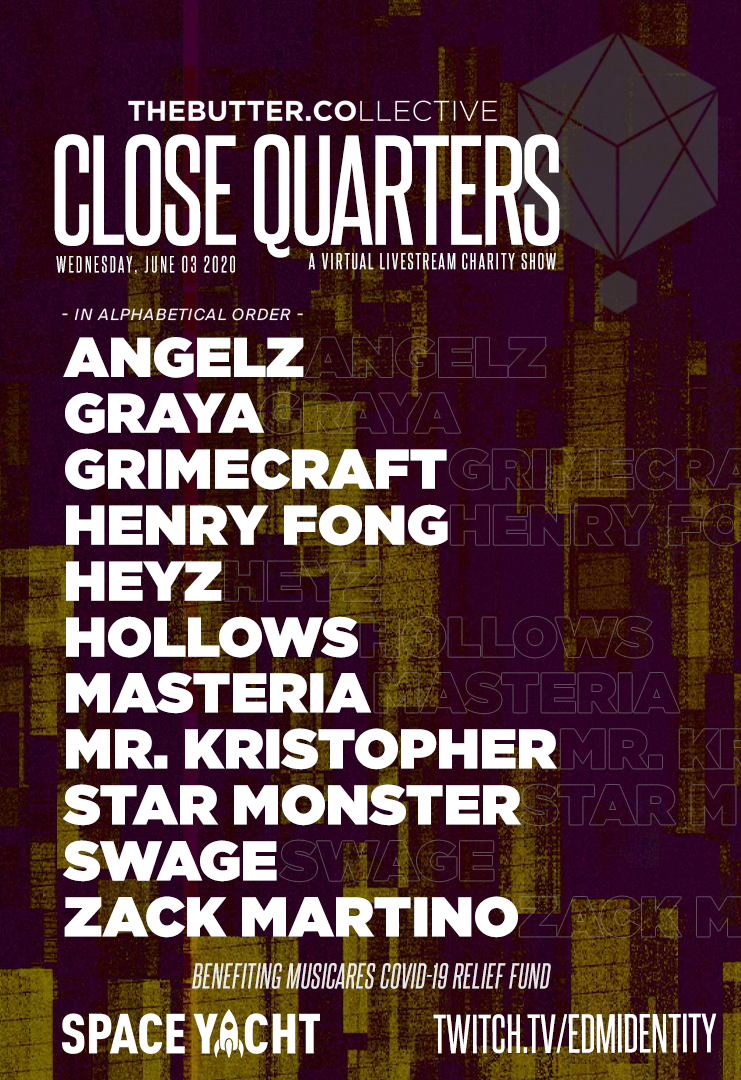 ---
Close Quarters – A Virtual Livestream Charity Show – June 3 – Lineup By Artist:
ANGELZ
GRAYA
GRIMECRAFT
HENRY FONG
HEYZ
HOLLOWS
MASTERIA
MR. KRISTOPHER
STAR MONSTER
SWAGE
ZACK MARTINO
---
Connect with EDM Identity on Social Media:
Facebook | Twitter | Instagram | SoundCloud | Mixcloud | YouTube | Twitch
Connect with The Butter Collective on Social Media:
Website | Facebook | Instagram | SoundCloud | Twitch
Connect with Space Yacht on Social Media:
Website | Facebook | Twitter | Instagram | SoundCloud | YouTube