Capture the magic and feel the joy with BLR and FVNDMNTL's brand new single "You Bring Me Joy"!
---
Venerable talent lies deep in the books of Leon Bolier's history. Whether we examine the present with his BLR name, the past with WSTLNDR, or completely shuffle our way back to his trance years under his full name, we find a penchant for exciting dynamic melodies and fun excursions into hip-moving beats. Enter this latest collaboration with a rising artist in the scene, Fvndmntl! Fvndmntl solidifies BLR's craftwork with talents that run from the big guns to the rising starlets of the dance music scene.
Their output, "You Bring Me Joy," capitalizes on its core components well; crafted with fine house-centered beats and strong bass groove drive the dancer to two-step tempos. Hips sway deeper thanks to catchy piano chords while the vocal, with its poppy R&B feel captures and uplifts the expressed mood of the track. When all the elements come together though, absolute magic ensues. The positive energy is reminiscent of the uplifting swells that appear in, say, Gospel singing at a church. You know – the ones where EVERYONE gets up and signs and dances. That's the energy the track oozes when all the elements align together.
Listen to this fresh collaboration from BLR and FVNDAMENTAL exclusively below, pre-save "You Bring Me Joy" on your favorite platform, and let us know what you think of this tune in the comments!
Stream BLR vs. FVNDMNTL – "You Bring Me Joy" on SoundCloud: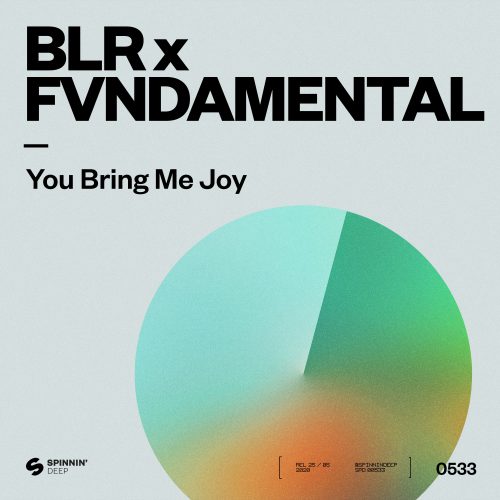 ---
Follow BLR on Social Media:
Facebook | Twitter | Instagram | SoundCloud