Martin Ikin reveals how his latest remix for Armand Van Helden came to be along with a look at his past releases and aliases in the scene!
---
Over the past three decades, Martin Ikin has continued to solidify his place among dance music's elite. His production style has remained fluid as he puts forth his one of a kind spin on the ever-evolving trends in the house music real while also leaving few stones unturned on his quest to greatness.
More recently, Martin has been keeping busy in the studio as the Coronavirus pandemic effectively shuttered his typically jam-packed tour schedule this year. But what has come during this time is a remix of Armand Van Helden's smasher "Give Me Your Loving" that has made some waves on the charts. Additionally, he's released other bangin' tunes like "Get Hype" and "Back To Funk" that have made house lovers around the world move to the beat.
Looking to explore Martin Ikin's past and gain some insight on how he approaches his remixes and original tunes, we caught up with the renowned artist for a quality chat. Listen to the remix of "Give Me Your Loving" below and read on to dive into his history!
Stream Armand Van Helden – "Give Me Your Loving" (Martin Ikin Remix): 
---
Hi Martin, thanks for taking the time to chat with us today! Let's start off by chatting about the pressing topic on everyone's mind COVID-19. How have you been handling the quarantine so far and what have you been doing to keep yourself busy?
Martin Ikin: Hey guys, To be honest, I've been extremely fortunate during the lockdown, I've just been in the studio every day getting music finished, which is actually pretty normal for me anyway, so not much change really, apart from obviously no gigs. 
Many artists and brands have jumped onto the train of livestreaming during the quarantine. How do you feel overall about the livestream movement the dance music community has embraced?
Yeah, I think it's great, I know a lot of my friends have been partying in their houses while watching live streams, so it's definitely helping people through. I don't actually own any decks so I can't do one, unfortunately. Need to sort that out I guess!
Recently you were asked to remix "Give Me Your Loving" by Armand Van Helden, how did this remix come to life and what was it like working with a fellow house legend? Any details you can reveal as to a release date?
Yes, Atlantic Records got in touch with my manager and asked if I would be up for it. Obviously it was a massive "Yes" from me and a huge honor to be asked to remix such a legend of the House Music scene! Initially, though we weren't sure if we had enough time to squeeze it in as my schedule is pretty stacked. But obviously we had to make it work and moved some things around so I could jump on it. And I'm so glad I was able to do it. I'm really happy with it and It's out now on all platforms, go check it out.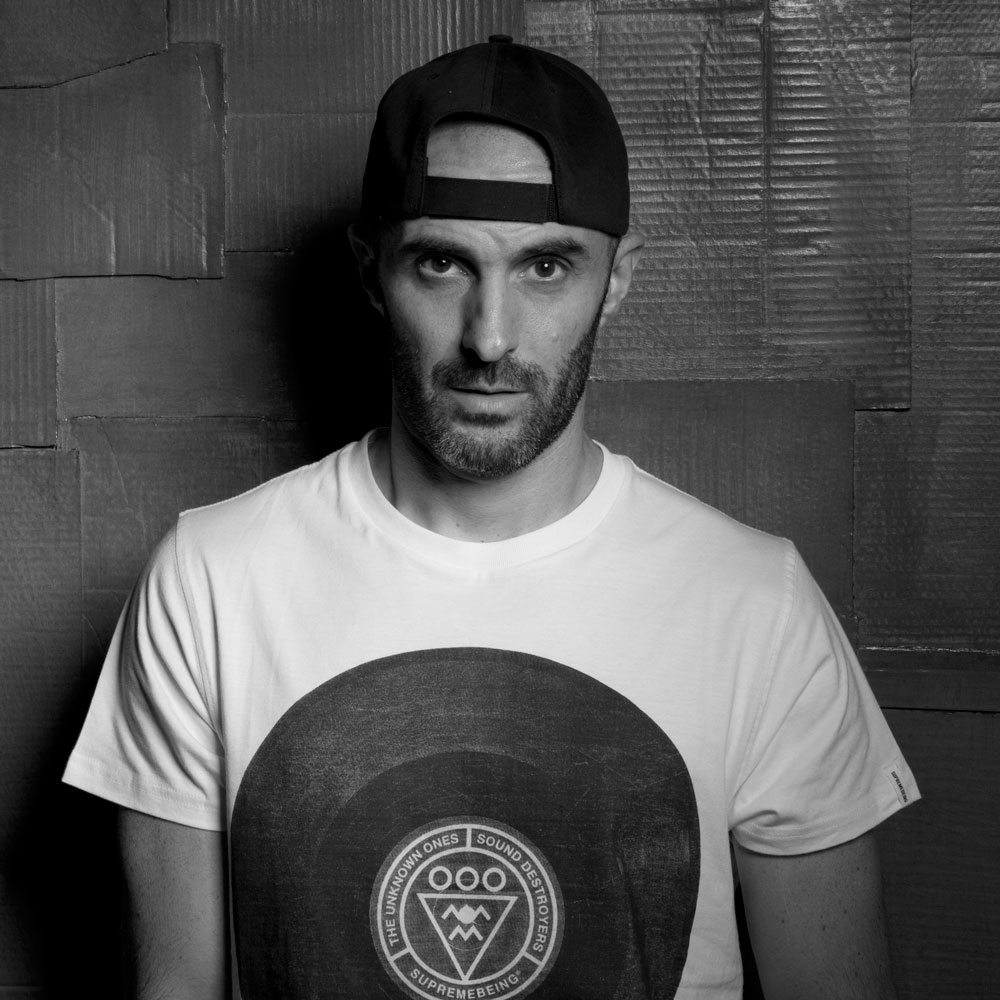 You've also had a string of massive releases including "Hooked," "Headnoise (Get Hype)," "Back To Funk," and others, is there a specific formula you follow when you sit down in the studio? Tell us a little bit about your creative process when writing tracks.
Not really a formula no, but I do stick to a few of my own 'criteria' if you like. I always start with the kick drum and spend a bit of time on that. Once the kick and drums are sounding nice I like to start on a bass sound. I love using all my synths as much as possible for things like bass, lead, or general noises.
I really enjoy the sound design part of making music, so I don't rush that process, I'll mess around until I have something that I like. Obviously, if there is a vocal being used in the track then I'll be using that as the reference for the key I'm working in and also making sure the groove or rhythm of what I'm playing fits with the vocal.
Once the bass is down I'll go back to the kick and make sure it's complimenting the bass and not fighting against it or crowding it out. When I have the main elements working, I'll start trying different arrangement ideas in Logic and see what makes the track work best. A lot of the time the arrangement can have a drastic effect on the energy of the track if it's not right. So I always try a few different passes.
Also, one of my main mantras is to only have things in the track that are actually making it better, it sounds super obvious, but if you're really brutal with this it helps keep the track focused and to the point, which is how I like it. I also mix as I go, so by the time the arrangement is finished, the mix is finished too.
The last job is to check it everywhere, in the car, in the kitchen, on the phone or laptop and obviously in the club too. Not so easy right now with Lockdown, unfortunately. But you can still get it sounding hot without the club check, as long as you reference with other tracks that you know sound good on a big system. And that's pretty much it, just lots of time sitting on my own in the dark! [Laughs]
There have been plenty of changes over the years from the size of shows and dance music's acceptance to production techniques and tools. What have been some of the biggest changes for you as an artist? Is there anything you miss?
I think the biggest change recently is how much the global scene has grown, it's now much more popular than it's ever been and that's a real positive for the scene and the fans, as it brings them more choice and variety, as well as quality.
Production-wise, a huge amount has changed, I mean you really can do everything on a laptop now if you want to, which is amazing, because it makes it so much more accessible, whereas when I started you had to buy expensive, dedicated hardware to make music. Like my old Akai s950 sampler that had 8 seconds sample time and cost me about a grand at the time. I definitely don't miss things like that.
But both eras have their pros and cons, you can easily get bogged down with too much choice and too much software these days, and equally back then you could spend all day just trying to get the tape machine to sync properly and not even get any music done. 
So I like to embrace the best of both eras in my workflow. Modern Computers and software for the main and Vintage Hardware for making noises, that's my preference.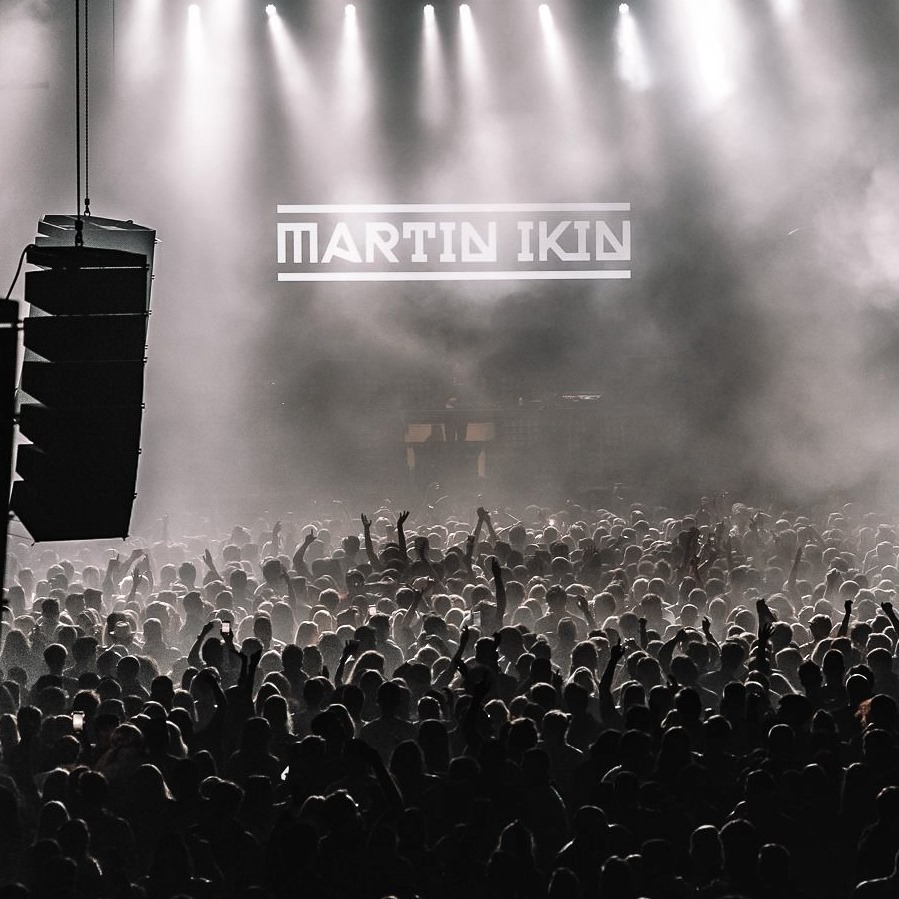 Over the years, you have been through numerous aliases, including Soul Purpose, Indigo, MIGrant, DJ Mayhem, etc. How do you define each identity? Now that you are going by your actual name, how do "Martin Ikin" tracks differ from your past monikers?
I think the names I chose were more a reflection of the scene and the times. Mayhem was my first alias in 1991 on the rave scene and we all had a similar type of artist name back then like my friend Phantasy or Zinc or Groovrider, you know, that was just the vibe at the time.
Then moving forward a decade to my Soul Purpose days in the early 2000s, that name was more fitting with the style of music I was making then, which was Soulful House. MIGrant was actually myself (MI) and Grant Nelson. So again just a nod to what the project was, Me & Grant.
I always intended on using my real name at some point, I think it just felt right to use it now and to signify a difference from my last projects. I've always been an admirer of the guys that have managed to use their real names for their whole career and still keep them relevant, like Grant Nelson or Carl Cox. So I might try and stick with mine for a while. [Laughs]
Throughout your career, you have worked with some massive artists such as Mariah Carey, Jamiroquai, and Clean Bandit, to name a few. Can you share a memorable story from a past collab?
When I did the Clean Bandit remix, they were on a world tour at the time and they ended up using my remix of "Extraordinary" as the live version they performed on the tour, so that was a real buzz seeing that. They even performed it at Glastonbury on TV which was unreal to watch.
Finally, if you could share a message with your fans around the world, what would you say?
Stay tuned guys, lots of exciting projects I cant wait to share coming out this year! 
---
Connect with Martin Ikin on Social Media:
Facebook | Twitter | Instagram | SoundCloud | YouTube