Endor took the tech house scene by storm with his smash single "Pump it Up." We caught up with the young legend to find out exactly what's next.
---
We caught up with one of the most promising producers to come out of the UK in the past decade, the one and only: Endor. This tech-house prodigy has been staying busy during his time in quarantine with a handful of fiery livestreams under his belt. As well as a piping hot remix for British pop sensation Mabel's latest single "Boyfriend."
Endor has continued to solidify his name amongst tech-house legends ever since his dance floor destroying anthem "Pump It Up" thrust his name into the spotlight in the fall of 2019. Garnering over 60 million streams on Spotify alone the tune has become a defining hit for the emerging producer.
However, Endor is much more than a one-hit-wonder. His long list dance floor anthems have defined his name from London to San Diego. After dominating the decks at the iconic Printworks London, Endor has only built upon his growing list of accomplishments. Assuming we get back to normal this summer, Endor will be taking the stage every Friday at the iconic Eden in Ibiza alongside Defected all-stars David Penn, Armand Van Helden, and others.
Check out Endor's latest Remix of Mabel's hit single "Boyfriend" on Spotify below and read on for our full conversation! 
Stream Endor's Remix of "Boyfriend" on Spotify::
---
Hi Endor, thanks for taking the time to chat with us today. Let's start off by addressing the elephant in the room, the COVID-19 madness happening in the world right now. Since it has effectively shut down the club and festival scene for the time being, how are you staying busy?
Thanks for taking the time to chat with me! Even though my gigs are all cancelled, It still feels like there's a never-ending list of things to do. It's cool though because I can just get my head down and largely ignore everything that's going on around me!
We saw that you'll be performing some livestreams while in quarantine. Do you plan to continue to connect with fans on a deeper level this way during this uncertain time?
I really hope so, and not just livestreams. I'm planning to do some other stuff, like Q&As, maybe a production tutorial. That kind of thing.
Your smash single "Pump It Up" has thrust you into the mainstream of house and techno around the world, what is one thing you want fans to know about you or your music aside from this big hit single?
That it hasn't changed who I am. I still do the same routine every day, I still work as much as I can, and I'm still just trying to make good music for the underground. I'm not trying to follow up that song with any big hits. If that happens again naturally, great. But I'm just here to make the music I love.
You recently released a remix of emerging pop artist Mabel's single "Boyfriend" How did the two of you get connected, and can you tell us a little bit about how your remix came to be?
It was cool to remix Mabel, she epitomizes the hard-working, up and coming UK artist. Her label reached out to me and asked if I'd be up for putting my own spin on the record. I didn't have a lot of spare time to work on it, so I had to designate hours late at night to get it done. Which is maybe why the track has such a raw, dark feel.
Can you tell us a little bit about your songwriting process, is there a specific formula you follow when you sit down in the studio?
It's different every time, but I have a theory that you should generally start with the main point of the track. The theme, the idea, the key part… and then work from that. I like to have a vision about what I'm going to make, instead of just going in and seeing what happens. It ain't always that simple though. [Laughs]
It's a dream come true to have your music signed to a label like Defected, what has their support meant to you and how do you feel it has helped your career?
It really is. I still have to pinch myself when I see my name on a Defected cover. It means the world as they were the first record label that I really fell in love with when I got into house music. I think it's tied together what I've been working on for the last five or six years. All that hard work seems to have culminated in one piece of great luck – I think the stars aligned for me on that one. Massive thanks to Defected for giving me a shot. I hope you feel that I proved myself through the record's success.
What is one piece of advice you would like to share with other aspiring DJs and producers?
I've said this before but I'll say it again; make as much music as possible. A lot of DJs ask me how to get sets and build up their profile. I ask them if they've made any songs and if they haven't then the answer's obvious. It's the music that builds notoriety, not your ability to beat-match. If you're already making songs, my advice is fiendishly simple – make more. Quantity is as important as quality. Once they're done, bash em on Soundcloud and onto the next.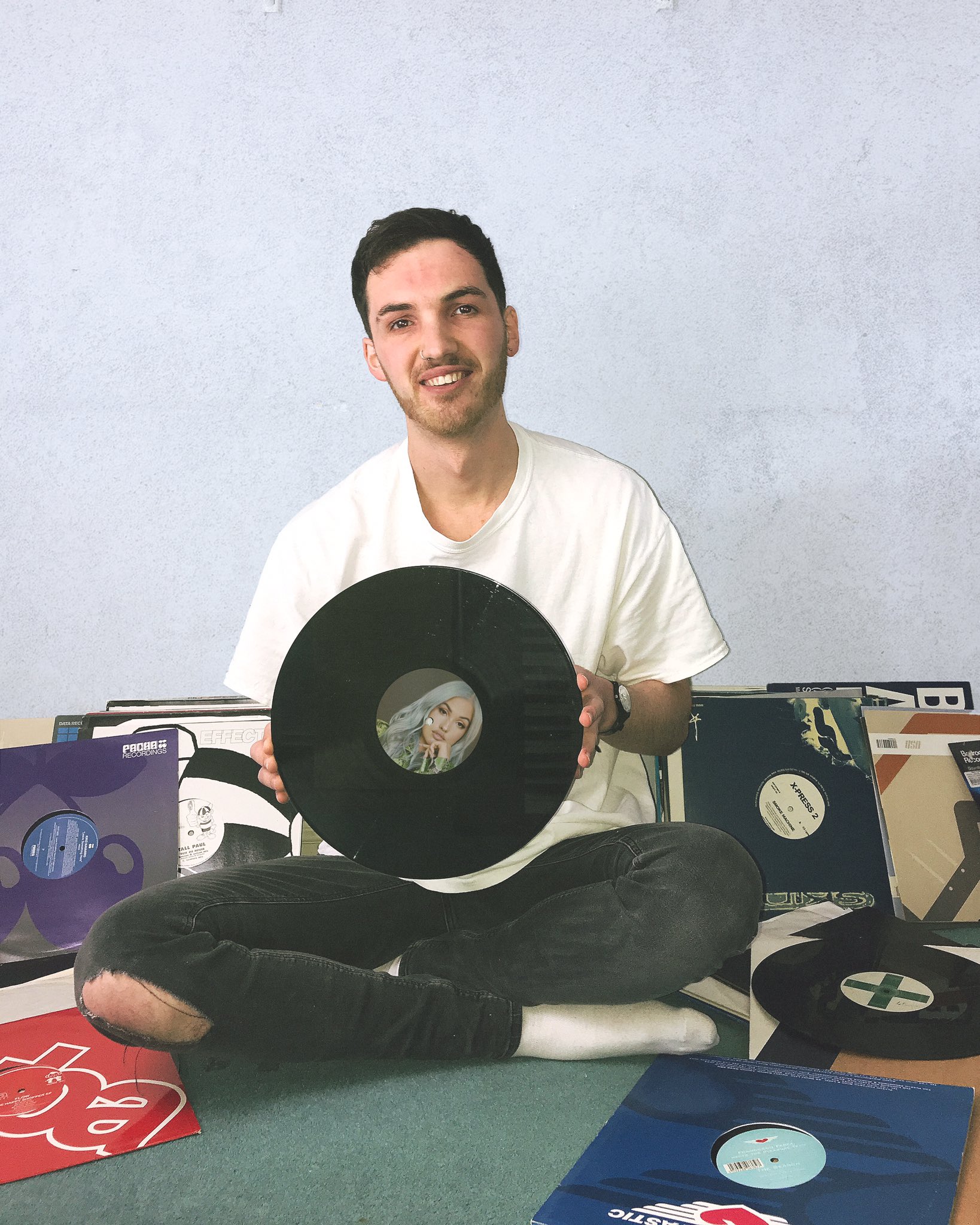 Over the New Year holiday, you played five shows in 24 hours, including a slot at the iconic Printworks London, how do you prepare for a run of shows like that mentally?
Yeah, that was a fun one. It took me a few days of wall to wall naps to recover from that one! Honestly, there wasn't too much preparation, other than making sure I was well rested and had all my transport lined up… which still didn't go to plan as I was ordering £100 Uber's outside a freezing nightclub at 3am. It was still a wicked time though.
Assuming we get back to normal this summer, you are slated to join the Defected Records family every Friday at Eden in Ibiza. What's it like to be included on a lineup with icons such as Armand Van Helden, David Penn, and Low Steppa?
It feels good! We're playing with the big boys now. So much crazy stuff has happened, but to be on line ups with those guys is the icing on the cake. I am really blessed.
Finally, house music seems to be stronger than ever right now. Where do you see the scene going in 2020 and can you reveal any details about your plans moving forward?
Ghetto house is gonna be massive I reckon. In terms of my own stuff, I want to showcase all the new music that I've been working on in the background while this is happening. Once I've got the next release out the floodgates will open and there will be plenty more. That's the idea anyway!
---
Connect with Endor on Social Media:
Facebook | Twitter | Instagram | SoundCloud | YouTube