The 10th Anniversary celebrations for Electric Forest have officially been postponed until 2021 amid the coronavirus pandemic.
---
Festivals and events around the world continue to shift dates and realign themselves in the wake of the coronavirus pandemic, and now the latest to do so is the beloved Electric Forest. Originally set to take place in June, Forest HQ looked towards new dates in the fall for the festival before being voted down by the Rothbury Village Council earlier this month.
Today, after exhausting all other potential options in having Electric Forest happen in 2020, they've announced that the festival has officially been postponed. In a statement made earlier today, Forest HQ said: "After weeks of discussions, input and direction from state and local authorities, and with a full focus on the safety of our community, we have made the decision to look ahead and reunite in 2021."
Electric Forest has provided two options for members of the Forest Family that currently hold wristbands and lodging packages for 2020:
Retain your wristbands and lodging packages for Electric Forest in the Summer of 2021
Submit for a refund (including fees)
Those who purchased passes and lodging packages will be contacted via email within the next 48 hours. Keep an eye out for an email outlining refund and retainment options. You will have thirty (30) days from the receipt of the email to respond with your choice. The deadline to respond to this request is May 21, 2020. More details can be found on the website in regards to group camping and loyalty status!
This year's edition of Electric Forest was set to feature a wide array of artists that showcased the history of the festival that would be celebrating a decade of existence. Headlining artists billed on the lineup included Flume, Big Gigantic, Louis The Child, Major Lazer, and multiple performances from The String Cheese Incident. No details on the lineup for 2021 have surfaced as of this posting.
Stay tuned for more information about other cancellations and postponements from around the world as we continue to follow the impact coronavirus has on the festival season this year.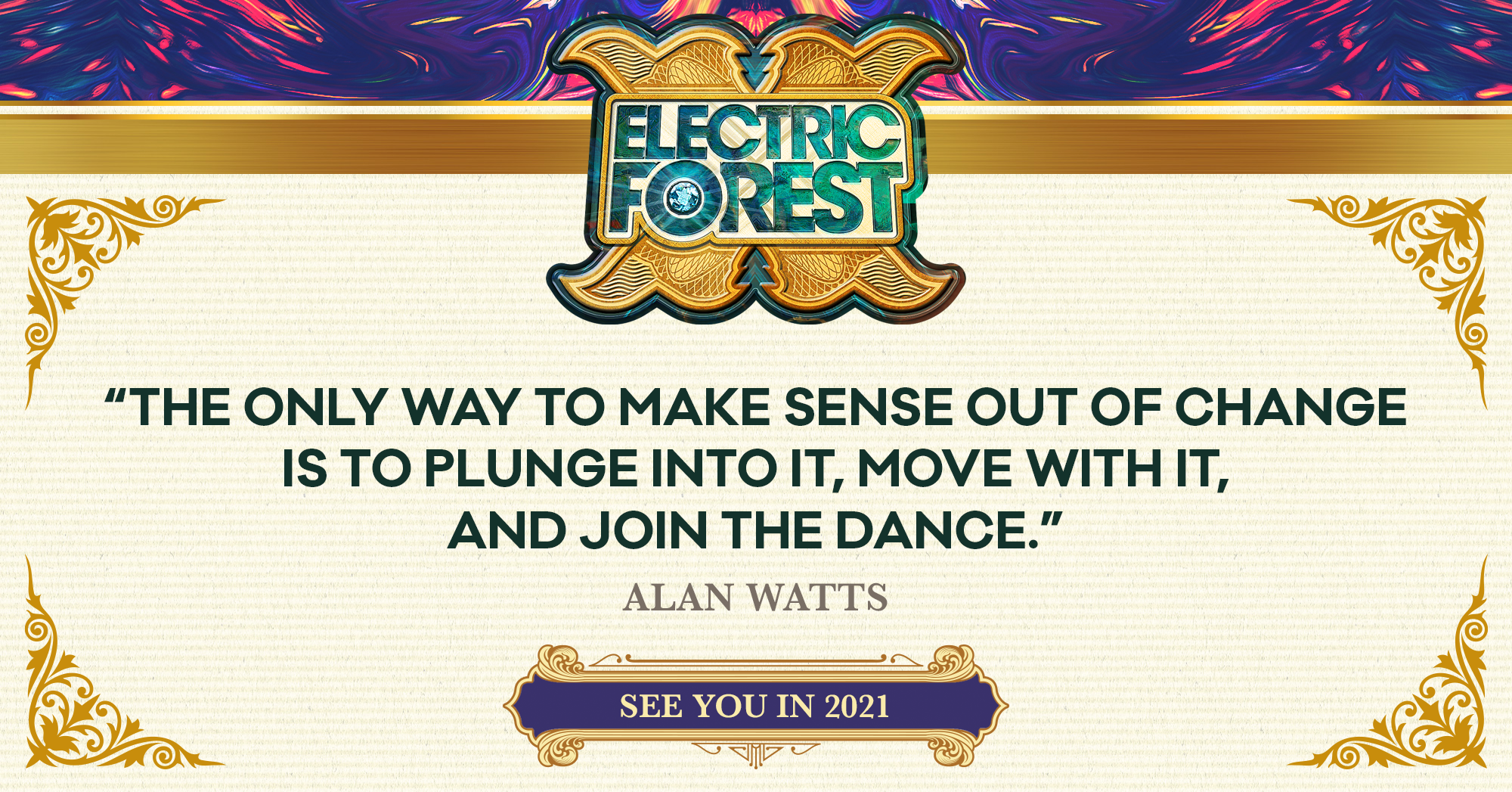 ---
Connect with Electric Forest on Social Media: