Despite this year's festival being postponed to October, YouTube Originals is bringing 20 years of Coachella history directly to our homes.
---
Although the coronavirus pandemic has decimated the spring festival season, that hasn't stopped Coachella from trying to lift our spirits. Teased earlier this year, Goldenvoice teamed up with YouTube Originals to produce Coachella: 20 Years in the Desert, an all-new, full-length documentary exploring the history of the festival.
Set to air officially on Friday, April 10, the original date scheduled for the first day of this year's festival, #Couchella will be in full effect instead. The documentary will span the last 20 years of iconic Coachella performances, interviews, and even give viewers an exclusive behind the scenes look at how the festival is put on annually.
This film offers a rare glimpse into one of the largest and most successful music festivals on the planet. Some of the most iconic moments in music history have unfolded at Coachella, many of which helped define the festival, and now, you can relive those moments directly from your home.
Goldenvoice has continuously excelled at highlighting some of the most promising names in music at the early stages of their careers. Now through Coachella: 20 Years in the Desert, fans will be able to look back on a handful of sets that defined the careers of their favorite artists. 
Coachella: 20 Years in the Desert will highlight sets from Daft Punk, Swedish House Mafia, Moby, and Billie Eilish among others. Fans can also expect to experience the magic that was Madonna, Radiohead, Björk, The White Stripes, Travis Scott, and others that have graced the stage. 
YouTube has also announced that it will be returning for its tenth consecutive year as Coachella's official live streaming platform when the festival returns this fall. Check out the sneak peek and stay tuned for the full release on April 10 at 12pm PDT!
Watch the sneak peek of Coachella: 20 Years in the Desert on YouTube:
---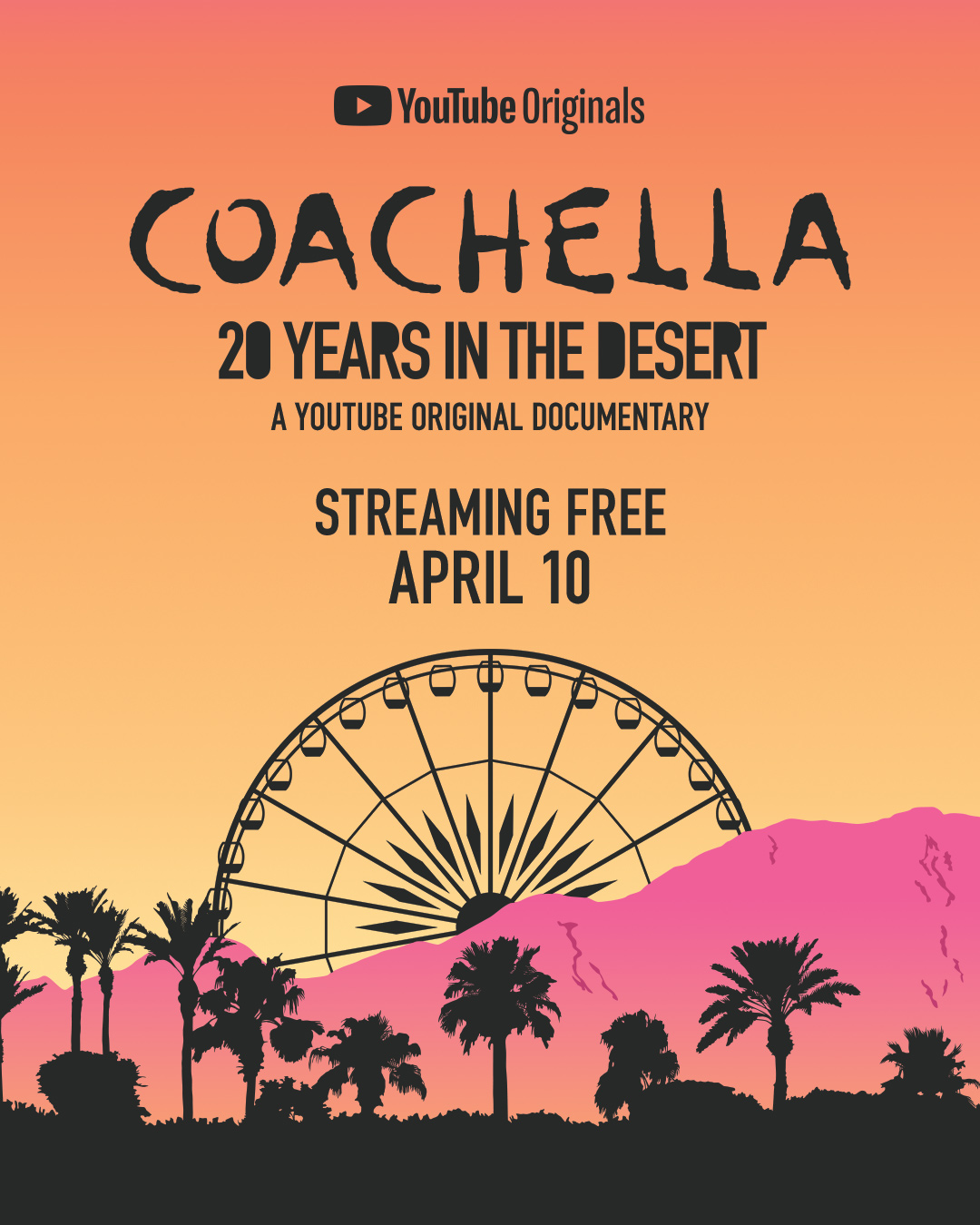 Will you be tuning in to the world premiere of Coachella: 20 Years in the Desert? Let us know in the comments below! 
---
Follow Coachella on Social Media: