Coming off the recent release of his Do or Die EP, Charlie Zane stopped by to chat about the EP and how he overcame self-doubt!
---
Bass producer Charlie Zane might be one of the freshest names in the scene but his rich production and sound design will make you take notice immediately. Already receiving support from big names such as Slander, DJ Snake, Snails, 12th Planet and many more this Canadian producer is setting himself up for a wild 2020!
Over the past few years, Charlie Zane has cultivated his heavy sound with laser-like precision. The result has been some incredible releases such as "Nexus," "Tear It Up," and his most recent ones "Do or Die" and "Pressure." The latter two were recently released on Slugz Music, which is Snails' label imprint.
Charlie Zane is setting himself up for his best year yet. We caught up with him about the process behind his Do or Die EP, working with Slugz Music, and how he overcomes Writers Block! Check out our chat with him and his bass-heavy mix!
Stream EDMID Guest Mix 211 || Charlie Zane on SoundCloud:
---
Hey Charlie Zane, thanks for chatting with us today! Let's dive right in and talk about your latest two songs "Pressure" and "Do or Die." What was your approach to producing the Pressure EP?
Thanks for having me here! For "Do Or Die," I really wanted to make it hard-hitting with a ton of energy. I also wanted to try something different, considering I usually make darker dubstep, so I incorporated melodic elements throughout the song. "Pressure" was the opposite of "Do or Die" — basically it's more aggressive, and has a stronger cinematic presence. With that being said, this EP reflects two styles of bass music that I'm drawn to… one being melodic and fast-paced and the other being aggressive and dark.
When you're sitting down in the studio do you ever face Writer's Block? How do you get the creative juices flowing?
All the time and I use a couple of strategies to overcome it. Sometimes I'll just listen to other music, preferably my favorite songs and reflecting on what draws me to those songs. Whether it's the vocals, the melody, or the bass-line, there's an element in the song that makes me feel a certain emotion — usually happy or "hyped". I use that emotion as inspiration to create something new.
Also, experimenting with new ideas (like new tempos, plug-ins, genres, etc) gets the creative juices flowing too. Spending a lot of time on sound design really helps. Browsing through different sample sites (such as Splice) can help find that missing piece to your track — whether it's MIDI or something as basic as a pad or a vocal sample. Finally, watching a ton of tutorials and live-streams really help. It's always productive to continue learning, and watching other people create can teach you something new and be extremely insightful.
Congrats on getting these tunes released on Snails' label, Slugz Music! Can you explain how you formed a relationship with the label and what the process was like working with the team over there on the release?
Thanks! Back in late 2018, I found out Fred (Snails) was playing my music at his shows. It was a personal goal to release on his label and to hear he was playing my music was really exciting, so I tried to get in contact with him and his team because I wanted to send him more music. When I did manage to get in contact with his team they were very excited to work with me, and the rest was history.
Fred and his team at Slugz are super friendly, easy to work with, and very accommodating. I played in Montreal a couple of weeks ago and he invited us over to his studio to hang out and show each other some new stuff we've been working on. They treat their artists like family, and they have a passion for the label. It was comforting to know that my EP was in good hands, and it's been a pleasure working with them.
What has been the biggest struggle that you've faced so far in your career, and how did you overcome it?
Overcoming self-doubt. I used to care so much about what people thought of my music. Sometimes I would hesitate to show people my music because I didn't think it was good enough, or I was embarrassed. I started overcoming this struggle through repetition, practice, developing technique, watching tutorials, and most importantly, believing in myself.
I'm at the point now where I just don't care about people's opinions anymore. I couldn't care less. Basically, I overcame that struggle by developing self-confidence through consistent practice.
If you could give one piece of advice to artists who are looking to break into the bass music scene, what would it be?
You are what you do repeatedly. In other words, try to focus on music every day. Even if you can't physically be in a studio, or in front of your computer, then at least think about music and try to incorporate it into your day. If you can't write music because of writer's block or lack of knowledge then do something productive such as sound design, watching tutorials, or learning something new (vocal processing, music theory, etc). Also, stay around people who support your vision.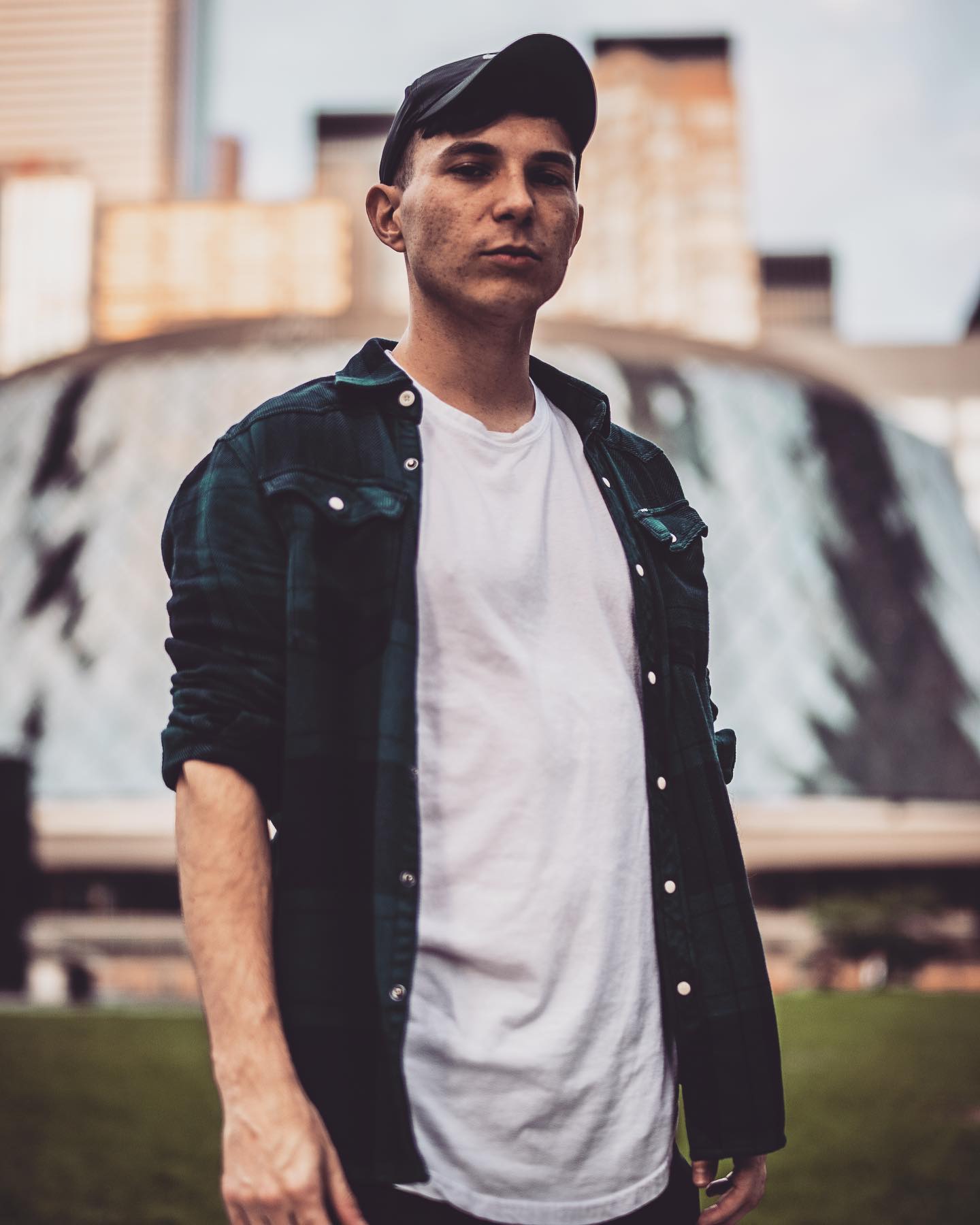 Toronto is a city that has a rich music scene, not only in dance music but in other genres as well. How did growing up in Toronto influence you as an artist and who were some of the first DJs/producers that you listened to?
I actually didn't grow up in Toronto. I grew up in a small town called Unionville. It's about 30 minutes from Toronto. There's literally no EDM scene there, so I started going to shows in Toronto to become more involved in the scene.
Growing up I used to listen to genres like Euro Dance and House. I started off as a DJ, playing at house parties or weddings. Artists like Chris Lake, Wolfgang Gartner, and deadmau5 inspired me to make music, but it was artists like Kill The Noise, Skrillex, Noisia. Feed Me, and Knife Party that inspired me to explore bass music. I haven't looked back since.
Speaking of Toronto, you're playing Ever After Festival there later this year! What can fans expect from your set and are there any other big festivals/shows on the horizon?
Yeah I'm really stoked to play Ever After again this year. Fans can definitely expect a high-energy set packed with a bunch of unreleased music, so you don't want to miss that. Also, I do have some shows in the near future but nothing I can really talk about at the moment.
When you're not producing music or playing shows, what do you enjoy doing in your downtime?
Exercising, playing video games, watching movies, spending time with friends, and reading.
Finally, the new decade is off to a great start for you. Do you have any big goals or releases that you are lining up for the year?
Absolutely. I definitely want to make as much music as possible this year — that's the main goal at the moment. Right now I'm working on personal projects, and no big releases for now but we'll see what the rest of year brings.
---
Connect with Charlie Zane on Social Media:
Facebook | Twitter | Instagram | SoundCloud