After his set at HQ Recordings Night, K90 sat down to chat about the evolution of the hard trance, Armada, and timeless track "Red Snapper."
---
While there are many hard trance legends that are poised to be making to help rejuvenate the scene in the US, one we've already been privy to see return is the legendary K90. Over the years he has remained prolific in his work and has released numerous singles and albums, each one fresh, effervescent and true to the K90 sound. In fact, when you ask hard trance fans about the most important tracks in the genre, "Red Snapper" is definitely said to be one of the most iconic.
K90 first arrived on the scene in 1992, and now, almost three decades later, he is still a driving force in the evolution of the genre. He finds the time to uplift the next generation of hard trance artists and releasing their records on his own label Dataless Recordings while also churning out his own fantastic releases as well. This has led to him play around the world at events and festivals such as Q-Base International Dance Festival, Creamfields, Global Gatherings, and more.
It's easy to see that K90 is all about staying true to himself and his sound as well as showcasing his undying passion for the scene. So, when we had the chance to catch up with this legendary hard trance artist we simply couldn't pass it up. Listen to his exclusive guest mix below and read on for the full conversation!
Stream EDMID Guest Mix 208 || K90 on SoundCloud:
---
Hi K90, thanks for chatting with us today! Let's start off by exploring the genre you're most well-known for, hard trance. Many people have a difficult time explaining what the genre sounds like, stating that it's something you just feel. How would you explain this specific style?
Hmmm… as with most music genres and trying to explain them, it's a little subjective. To me, hard trance is tougher than trance but the journey the audience is taken on is very similar. The beats are harder in hard trance (yep!) and are played a bit faster, especially if you go down the Scot Project route where I feel the sound is more hardstyle orientated.
You first began making music in the late '90s. From your past to the present, how has hard trance or the concept of hard trance evolved over the time you've been involved?
Where we are now, I feel it's come full circle with hard trance starting to appear more in the mainstream. I also love the fact that bigger labels are recognizing the importance of hard trance in the overall dance music spectrum.
"Red Snapper" was originally released in 2002 and has really stood the test of time. It has been remixed numerous times over the years, most recently by Allen Watts. What about the composition of the track do you feel resonates with a variety of artists and fans?
Ah, the million-dollar question and the honest answer to this or why any track goes on to take on a life of its own is, I simply don't know! That's not very helpful in terms of answering your question but when you consider "Red Snapper" was originally a "B" side and wasn't even originally called "Red Snapper," it was originally called "Genetik" but the label got the names mixed up when I sent the master to them, I think it's done okay!
Your older tracks were just picked up by Armada to be re-released and released as a package with a few remixes attached. What does that mean for you, your music, and your reach?
My overall feeling is one of pride because it's a vindication of the work and how it's been able to stand the test of time. Armada is quite simply a machine with a huge worldwide reach so it's amazing that I'm now picking up fans from around the world that a few months ago, didn't even know K90 existed.
The newest set of trancers will be introduced to you through various mediums including your team up with Armada and Allen Watt's remix of "Red Snapper." With that in mind, what three songs would you recommend they listen to to get acquainted with your style?
There's a lot to choose from by three of my biggest tracks are Red Snapper, Deliverance and Breathe so I'd suggest checking those out first. These have or will get the Armada remix treatment over the next couple of years.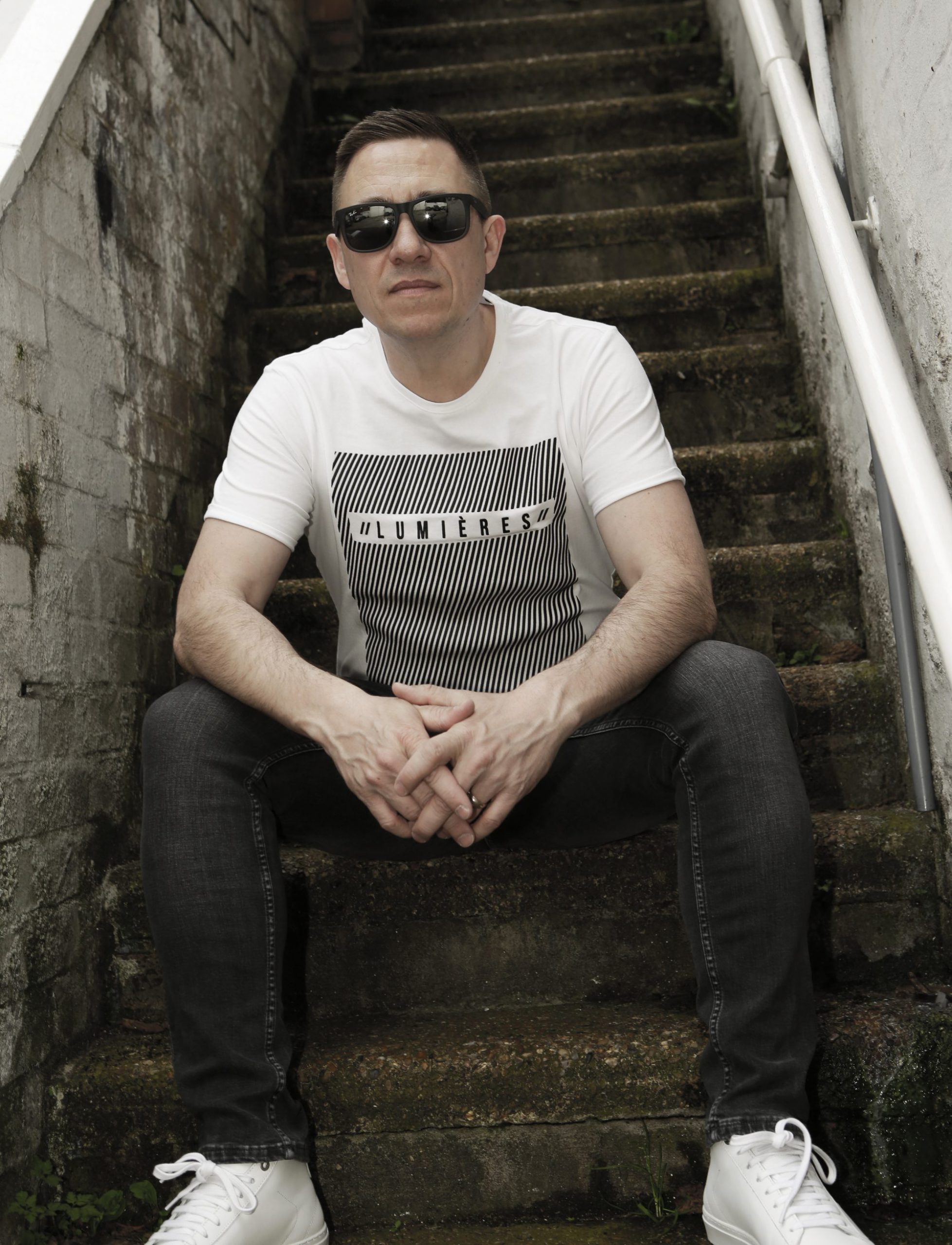 You also do a bit of composition for movies/television – the one that comes to mind is "Mission to the Edge of Space" project. What is the process of scoring for a project and in what aspects is it similar and different from creating your K90 tracks?
In a way, it's quite similar in that there's a thematic arc you are trying to take your audience on. Writing a dance music track, that arc lasts for around 7 or 8 minutes, whereas a film can be anything up to three hours or even more! The other difference with writing dance music is that you have a smaller window of creativity to fit into whereas music for picture, you're only limited by your own imagination.
After many years away, you recently returned to the US for HQ Recordings Night. What was your experience like and what are your thoughts on the LA hard trance crowd?
I absolutely loved it! Everyone was so cool, welcoming and supportive that I've been plotting my way back with a brand new K90 "LIVE" show ever since! Watch this space!
With that in mind, are there any festivals or clubs that you haven't played yet and hope to?
Dreamstate is definitely on my hit list but in general, I want to establish K90 in the US much much more and something I'm working on making that a priority over the next year or so.
Finally, you've seen the scene evolve over the years and one of those changes has been the role social media plays. How do you feel social media has changed the way DJ/producers market themselves and how do you feel this has affected the electronic music industry as a whole?
The days of being just a DJ or producer and thriving off that alone are well and truly over. You need to be a jack of all trades in today's DJ world and that means everything from being a DJ, producer, marketer, agent, radio host, PR guru… the list goes on. Back when I started, you played out and/or made a record and word of mouth did the rest.
---
Connect with K90 on Social Media:
Website | Facebook | Instagram | SoundCloud | YouTube
Connect with Mark Doggett on Social Media:
Website | Facebook | Instagram | SoundCloud