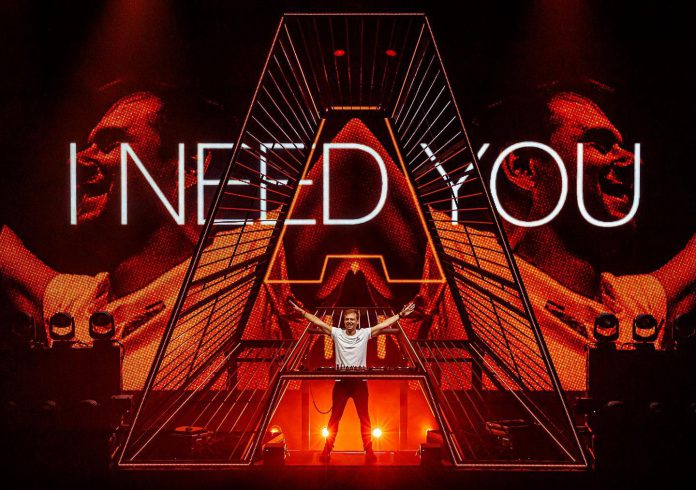 Armin van Buuren delivered Balance in an epic two and a half-hour journey at the legendary Hollywood Palladium.
---
After announcing a US tour for his most recent album Balance that included a stop in the City of Angels, it was a no-brainer that this night out with Armin van Buuren was one any fan should attend. Known for bringing along special guests, amazing production, and plenty of energy, the sold-out Hollywood Palladium was the perfect setting for a show from the legendary artist to take place.
By the time we got to the venue, it was almost time for the Dutch producer to hit the stage and you could feel the buzz all throughout the venue. Rodg was warming up the dancefloor with some of his progressive tunes. Although I didn't catch much of his set that night, I did when he took the stage in San Diego earlier in the week. He brings the perfect style to keep a crowd entertained while also setting the stage for what's to come later in the night.
Then, the stage went dark, the speakers went silent, and the crowd started to pack into the main room; it was time for some Balance.
The dancefloor was already very packed when Rodg was performing, but by the time he got off the stage, there was no open spot available. You could feel the energy from the crowd and Armin's presence at its highest yet, and then the music began. The powerful kick intro for "La Resistance De L'Amour" starts playing and as the lights turn red, the Dutch DJ emerges from the big three-dimensional "A" structure with LEDs (the same one that he used for Untold Music Festival 2019).
Throughout the first hour so of his set, Armin kept the tempo somewhere between 130-132 BPM.
He played some major tracks such as his collab with Above & Beyond, "Show Me Love," Above & Beyond's remix of "Blue Monday," and his super hype mashup of Andrew Bayer's "Magitek" vs. Meduza's hit wonder "Piece Of Your Heart." Just as you think he's about to kick it up a notch, Armin gets you by slowing the pace down a bit by bringing up some special guests. Although Candace Sosa is the only vocalist on the album track "Runaway," it was a truly special moment to see here her vocals blending in with HALIENE's. Hearing a different take than the original in the live vocals is definitely something refreshing to hear in a DJ set.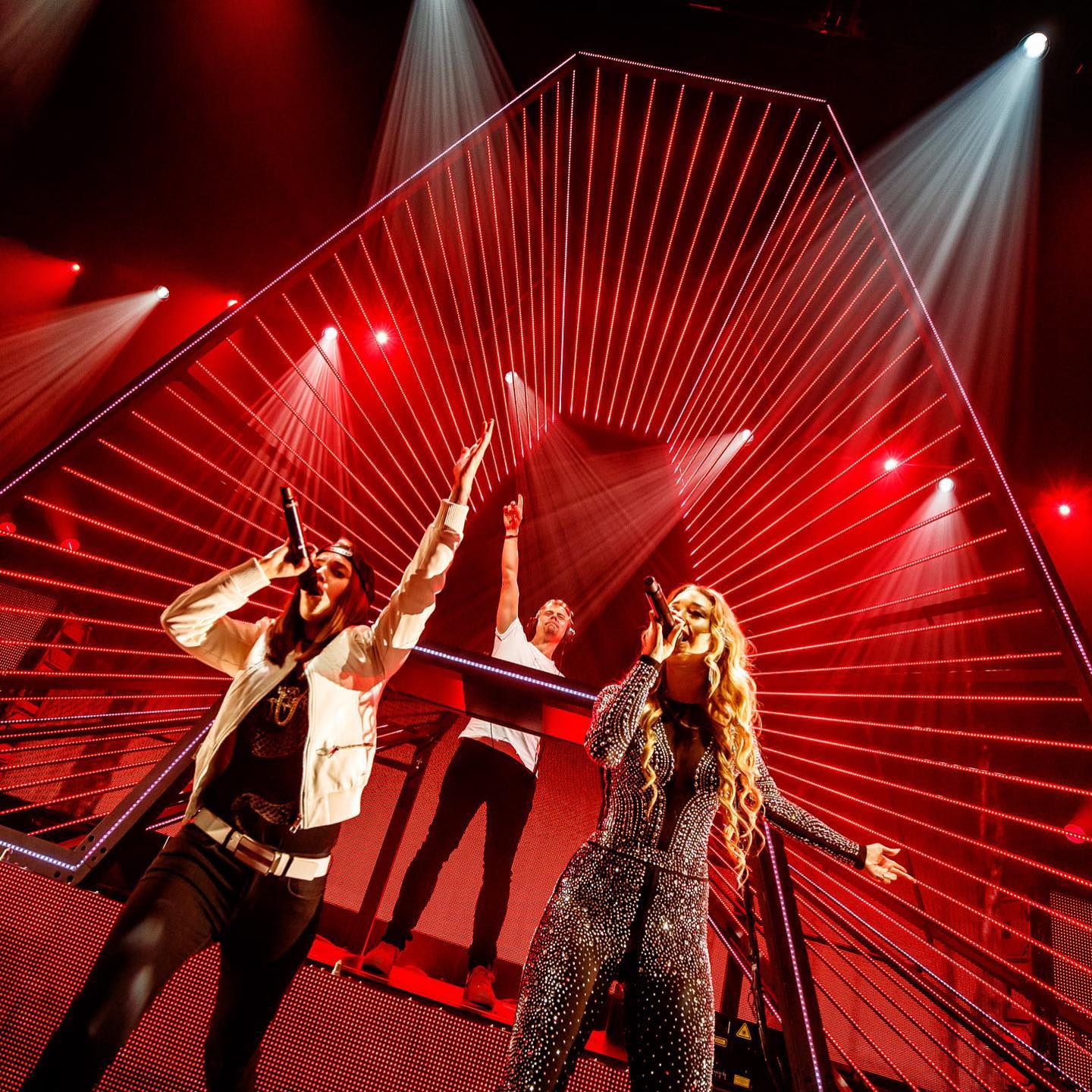 You could begin feeling the basslines hit your chest harder and faster as the set progressed.
The journey continued and intensified by the minute. Armin entered the more "mainstage" side of his sound, bringing in the kicks that get the crowd moving. His collab with Luke Bond and KARRA, "Revolution" transitioned into the mix and the crowd waved to the left and to the right in anticipation of the drop. Armin's crowd control was like no other that I have ever seen as his smile and simple hand gestures created an energetic chemistry between him and the crowd.
This pattern continued throughout the night, keeping the energy up at an all-time high every time.
He played remixes such as Blasterjaxx's remix of his song "Million Voices" and his very own club remix of "Wild Wild Son," which Sam Martin brought to life with his amazing live vocals. Another tempo change occurred, but not one that you would expect. Beats from "The Last Dancer" started to fill in the Palladium, dropping a contagious rhythm and then slowing things down for a brief moment to bring everyone into a state of transcendence.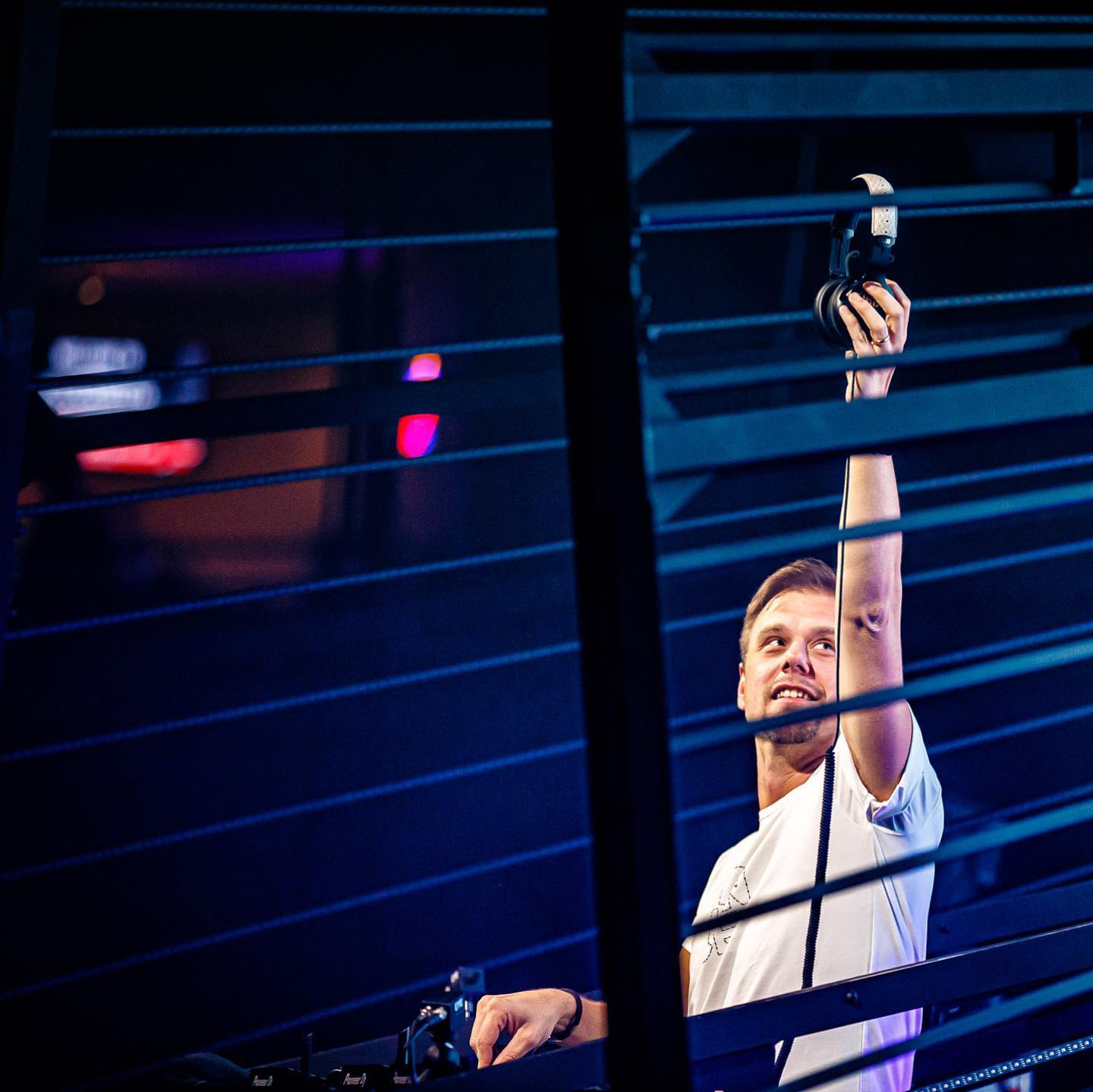 Who's Afraid of 138?!
You could start feeling where the night was headed by now, as Armin's seamless tempo changes were so impressive. He began experimenting with the crowd and said in the mic that he was testing out some new music that he will be using at A State Of Trance 950. After two or three tracks, everyone came together in unity as ASOT 950's Anthem "Let The Music Guide You" starts.
By this time, Armin has unleashed his God Mode upon the crowd, hitting them powerful 138s that everyone wanted to hear from him. Within this phase, he unleashed "Mr. Navigator," coordinated a sit-down with the crowd for the drop in Artento Divini and Davey Asprey's "A.D.D.A." and began to play some psytrance, including Vini Vici, Jean Marie and Hilight Tribe's "Moyoni." The crowd gave themselves over to Mr. Perfect and let him control the vibe.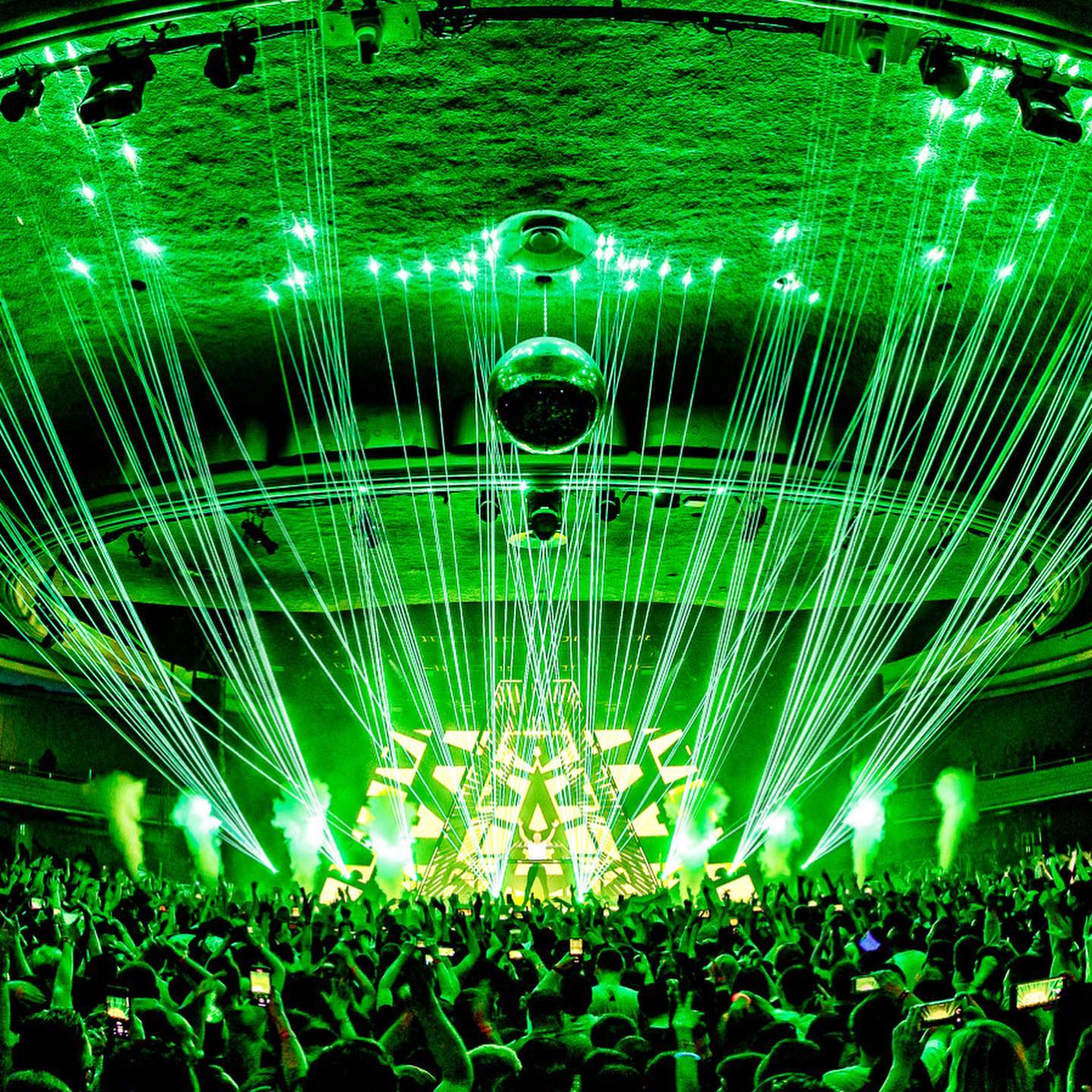 Overall, the night was a Balance of nostalgia, new sounds, uplifting tempos and genres, and amazing visuals.
You could feel that things were sadly about to come to an end. Armin traveled down memory lane by bringing in remixes of his hit songs such as Arkham Knights' take on "Communication" and Maddix's version of "This Is What It Feels Like." He surprised everyone by dropping "Intense" out of nowhere and it brought a roar of excitement from the crowd.
After playing "Stickup," one of his most experimental track from the album, Armin looped the track to create that crazy racecar effect of his, eventually slowing it down and reverbing out of it. The show has come to an end…
Just kidding! The crowd wanted more and he delivered, closing the night with his hardstyle song "Don't Let Me Go" and a mashup of "Blah Blah Blah," featuring the song's remix by Brennan Heart & Toneshifterz. The crowd cheered, screaming his name as he and all of his vocalist bow down with a huge smile on their face. You could definitely say Balance had been delivered to Los Angeles.
Armin van Buuren's sets are always journeys that constantly leave me amazed.
This show was very well put together and was definitely a can't miss for fans wherever it lands. The custom visuals, lasers, the big "A" structure, and all of the lights he had synced up to the music really made for a killer production throughout the night. The live element that he added by bringing in vocalists featured in the album also gave a nice touch. The whole night was a progressive journey that just kept on getting faster and faster.
I also saw him perform in San Diego earlier in the week at Soma, where his production was somewhat limited due to space. Although his big "A" structure didn't fit and his LED screen wasn't as huge, everything else was put very well together and still delivered a powerful production. He also switched tracks around in both shows to create a unique experience for those who attended.
Armin has been at the top of the dance music world for years now and shows like this prove that's for a good reason. He understands crowds, he puts his all into every performance, he adjusts over time but still remains true to himself and always creates a memorable experience that will make you want to see him perform again. Balance is an experience that shows what he is capable of and what is to come in the not so distant future.
---
Follow Armin van Buuren on Social Media:
Website | Facebook | Twitter | Instagram | SoundCloud | YouTube