Benda stopped by to chat about his latest EP, his favorite moments from 2019, and what's in store from him in the new decade!
---
It's hard enough to turn heads in the bass music scene, but to do so before the age of 20 is truly incredible. Miami-based producer Benda has done just that with a heavy, driving style of dubstep that's sure to have fans ready to run through a wall. He's already got multiple releases on Buygore Records and his Yuh Vol. 1 mix showcases an incredible knack for production.
The past year saw Benda climb to new heights as he graced the stage for an absolutely banging set at EDC Las Vegas and supported Subtronics' run at the Ogden Theater this past August. His 2020 festival season kicks off at Forbidden Kingdom Music Festival later this month, as well as an appearance at Wobbleland Denver in May.
With a massive year ahead of him, we caught up with Benda to chat about some of his influences, how he produces his tracks, and which festivals he hopes to play in the future. Check out the interview and listen to his killer mix below!
Stream EDMID Guest Mix 205 || Benda on SoundCloud:
---
Hey Benda! Excited to have you chatting with us today. Let's talk about your origin story, you grew up in Miami, which has one of the most vibrant club scenes in the United States. Who or what were some of your first influences as an artist?
Growing up in Miami is like no other, the culture there is unmatched. I went to a really diverse high school so getting to put my ear on what everyone was listening definitely helped broaden my spectrum to different styles/genres of music. Influence-wise, I'd have to say that Skrillex, Borgore, and Zomboy were some of my biggest influences for me with getting into dubstep.
We've been bumping your latest track "Free Smoke" and we can't wait for your full Bare Bones EP to drop! What was the production process like for this track? What can fans expect from the EP? 
A lot of the ideas and demos for these songs were made fairly quickly, to be honest. I was going into EDC Week wanting to have a lot of new material to play out so I was just on a roll with writing songs. I would say that this EP has something for everyone. There are dubstep-y bangers to go hard to, uptempo house songs to groove to, and a super ignorant rap song to turn up to.
Is there a certain workflow you have in the studio to get yourself in the right headspace or are you able to produce anywhere at any time?
99.9% of the time I'm either working on headphones or just my laptop speakers, so luckily for me, I don't need much to create. If I'm being honest most of my songs have been made by me just sitting on my couch, so I would say I'm able to produce whenever and wherever.
Your Yuh mix was absolutely infectious and filled with amazing tunes. Do you approach mixes like these ones differently than your performances at shows? What's the curation process like for the tracks you include? 
I kind of approach both of them the same, I'm only gonna play out songs that I truly enjoy myself; I feel like that's kind of what makes my sets mine.
As a rising artist in the scene, what's been the biggest struggle you've faced so far in your career and how have you battled against it?
I'd say patience, in this scene you have to be very patient, poised, and driven. You have to just keep working hard and see where time takes you.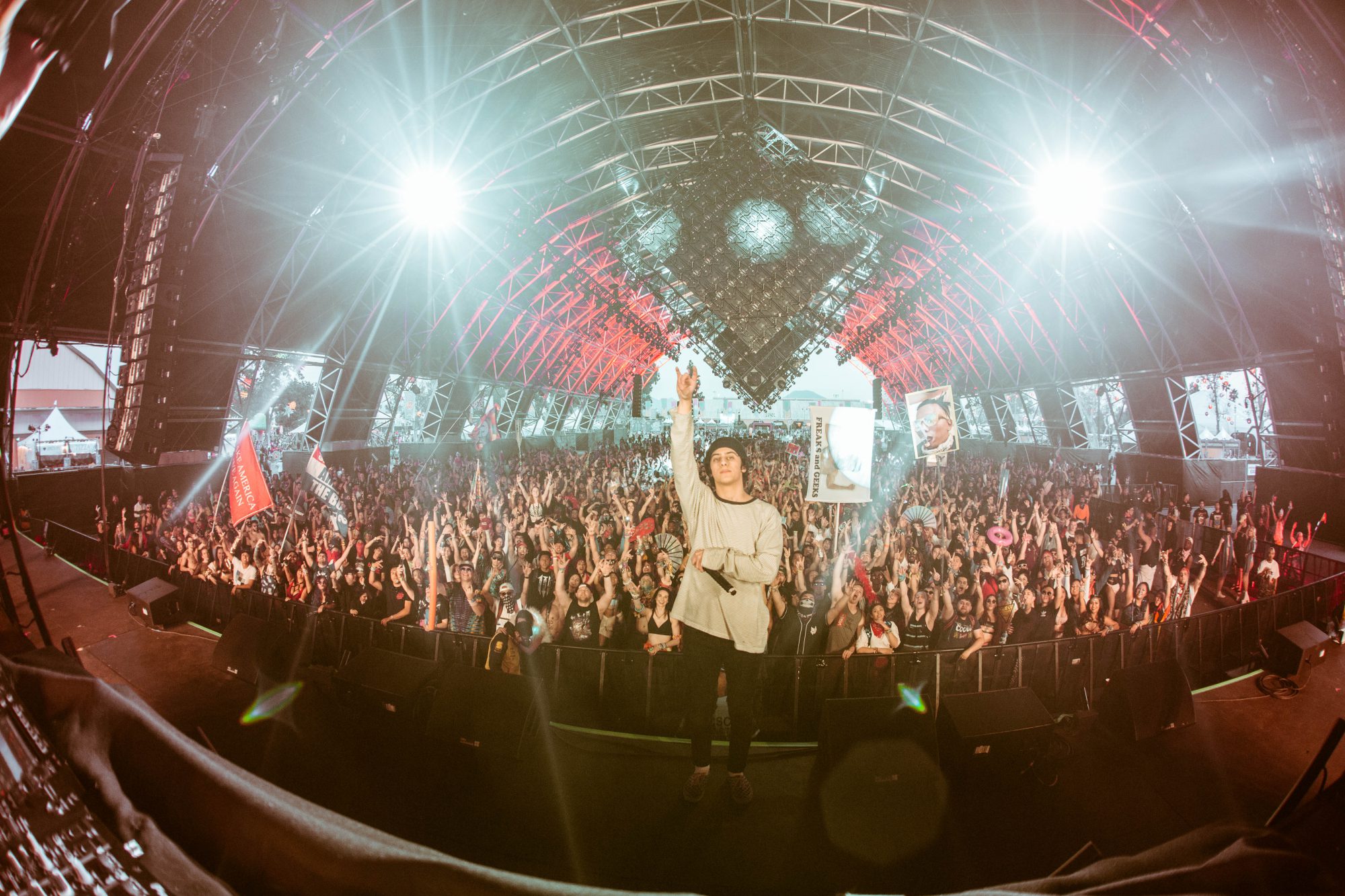 Even though you've already performed at world-renowned festivals like EDC Las Vegas and Wobbleland, is there a specific festival that you'd really like to make an appearance at in the future?
I'd really like to play Ultra Music Festival, being that I'm from Miami it would be really cool to have family come and watch me play.
You've had an absolutely wild past year from releasing tons of new music to playing alongside some of the biggest names in dubstep. Are there any specific moments from 2019 that really stand out to you?
I got to play an EDC Las Vegas pre-party at the campgrounds, which was mental. I didn't know what to expect but the turn out was insane and I had a blast. Also, this year was so much fun because I somehow played two sets.
Do you have any goals or projects for 2020 that you'd like to share with us? 
My biggest goal this year is to just make a lot more music than I did last year and to put out more of the non-EDM stuff I make.
Finally, what's the first thing that you do when you get back home after playing a number of shows on the road? 
Call my mom and let her know that I made it home alive and then go to sleep.
---
Follow Benda on Social Media:
Facebook | Twitter | Instagram | SoundCloud