CRaymak showcases powerful production and unique sound design on his brand new Malfunction EP that's out now on Circus Records!
---
CRaymak is far from your average bass artist. Taking the scene by storm in 2017 with his remix series "First Of Month" and backed by 15 years of classical/jazz theory, he made a lasting impression on listeners near and far. His knockout production skills that have caught the ears of many – including Circus Records.
While he's had a string of successful releases over the years that have stood out, like his debut EP Abstraction, none have compared to his latest release Malfunction. An incredible body of work, this new EP clocks in at seven tracks that are filled to the brim with heavy bass drops that are profound.
Take a listen to Malfunction below or stream it on your preferred platform and read on for my take on this release from CRaymak!
Listen to CRaymak's Malfunction EP on Spotify:
---
CRaymak's Malfunction EP takes listeners on a journey from start to finish!
Jumping straight out the gates is the intro track, "Wreck Edge." If you have no idea who CRaymak is, I would highly suggest listening to this track because it embodies all the elements this young producer has to offer. It begins with an open, airy intro that soon leads into vocals and the build of the track.
The actual drop of the track is unparalleled. It features mechanical synths, heavy drums, and vocals from the intro. The patterning and crispness of those synths are unlike anything I have heard. "Wreck Edge" shows just how talented CRaymak truly is.
The following track is heavy bass-infused madness. "SIT BAK" with Sam Lamar is the epitome of a track that makes you want to headbang. It's chock-full of CRaymak's unique synth design paired with Sam Lamar's dense bass tones. It keeps the energy from the first track going with ease!
The middle section of the EP is some of CRaymak's best work with "Overheater" and "I'd Do It Again."
"Overheater" is a collab with Circus Records' boss-man, Doctor P and brings some serious power with it as well. From the intro on you're whirled into the track which comes equipped with tons of energy as well as two distinctive drops. Every sound and vocal is placed expertly by the pair and the result is a massive track that has already been rinsed out in the festival circuit.
CRaymak slows things down on "I'd Do It Again" that's a refreshing addition to the middle of the EP. The track is downright beautiful and showcases a more future bass styled production from him. Additionally, Saint Yves' vocals are the true focal point of this track and bring everything together exquisitely.
Finishing off the EP is "Break It" with AWAL, an electric track that ends the EP on a high note.
Both CRaymak and AWAL delivered high octane production that is sure to get played out during this upcoming festival season. "Break It" is the perfect way to close out the release and bring some heat at the same time, the perfect finishing blow on the EP.
Overall, CRaymak delivered an unbelievable EP that adds seven tremendous songs to his ever-growing discography. Let us know what you think of this release in the comments!
---
CRaymak – Malfunction EP – Tracklist:
Wreck Edge (with Kin Crew)
SIT BAK (with Sam Lamar)
WHOMP
Overheater (with Doctor P)
I'd Do It Again (with Saint Yves)
Pyramids
Break It (with AWAL)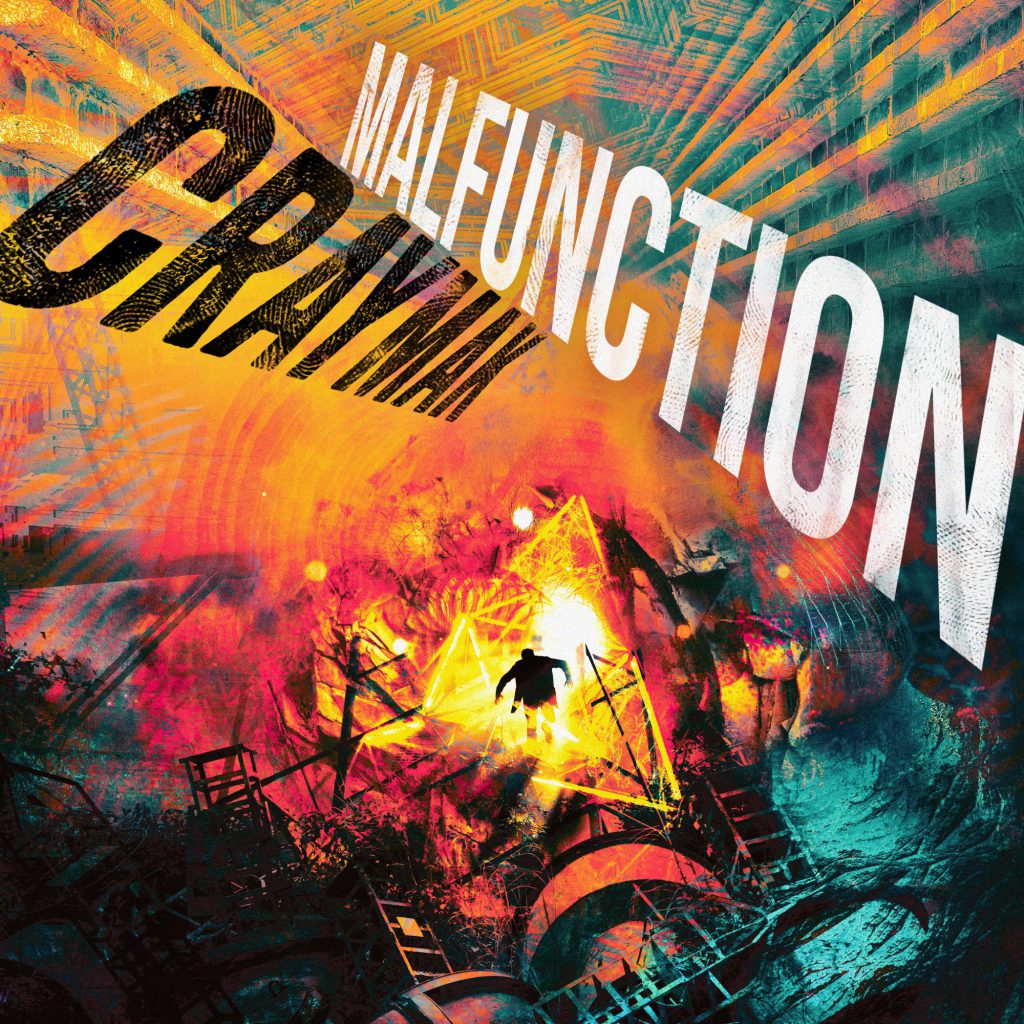 ---
Connect with CRaymak on Social Media:
Facebook | Twitter | Instagram | SoundCloud