The stats are in and SnowGlobe Music Festival's sustainability and charitable giving initiatives were a sweeping success, setting the bar high for other festivals to follow.
---
MTV's SnowGlobe Music Festival returned for its 9th edition to the breathtaking South Lake Tahoe and blew the roof off with another fantastic three-days of great beats. Now, they've also announced that 2019 marked its most sustainable event yet.
With a continued commitment to giving back to the South Lake Tahoe community, the SnowGlobe Sustainability program and charitable giving initiatives saw an unprecedented expansion in 2019. Some of 2019's most notable achievements included the planting of 1,071 sugar pine seedlings, a donation of 213 bed night stays to Tahoe Coalition for the Homeless, the elimination of single-use plastic water bottles, and a 76% decrease in overall waste from 2018.
Related: Check out Alexis's review to see why spending New Year's Eve at SnowGlobe was one of the best decisions she made in 2019.
Partnering with Waste Free Earth has played a pivotal role in developing SnowGlobe's sustainability initiatives. 
With guidance from the Waste Free Earth team, SnowGlobe made magnificent steps in 2019 towards transitioning into a completely sustainable event. On top of drastically decreasing overall waste from last year's event, they were able to divert 75% of waste from landfills and into recycling, composting, and donation-based initiatives.
This translates to 90,917 pounds less waste produced and 18,000 pounds of recyclables and compostables diverted from the landfill. What's more, though SnowGlobe's sustainability program with Waste Free Earth, the festival donated over 3,704 pounds of fresh food, water, and housing products to seven different organizations in the Lake Tahoe region.
A huge contributor to this success was the elimination of single-use plastic water bottles.
Working closely with all 2019 sponsors and vendors to implement new sustainability guidelines, Proud Source Water provided recyclable and re-useable aluminum water bottles to enable the festival to go 100% single-use water bottle free in 2019. The presence of Klean Kanteen at this year's event also allowed the festival to add more water refill stations. In partnership with Klean Kanteen, SnowGlobe alleviated the need for 64,087 disposable water bottles, up from 53,952 last year.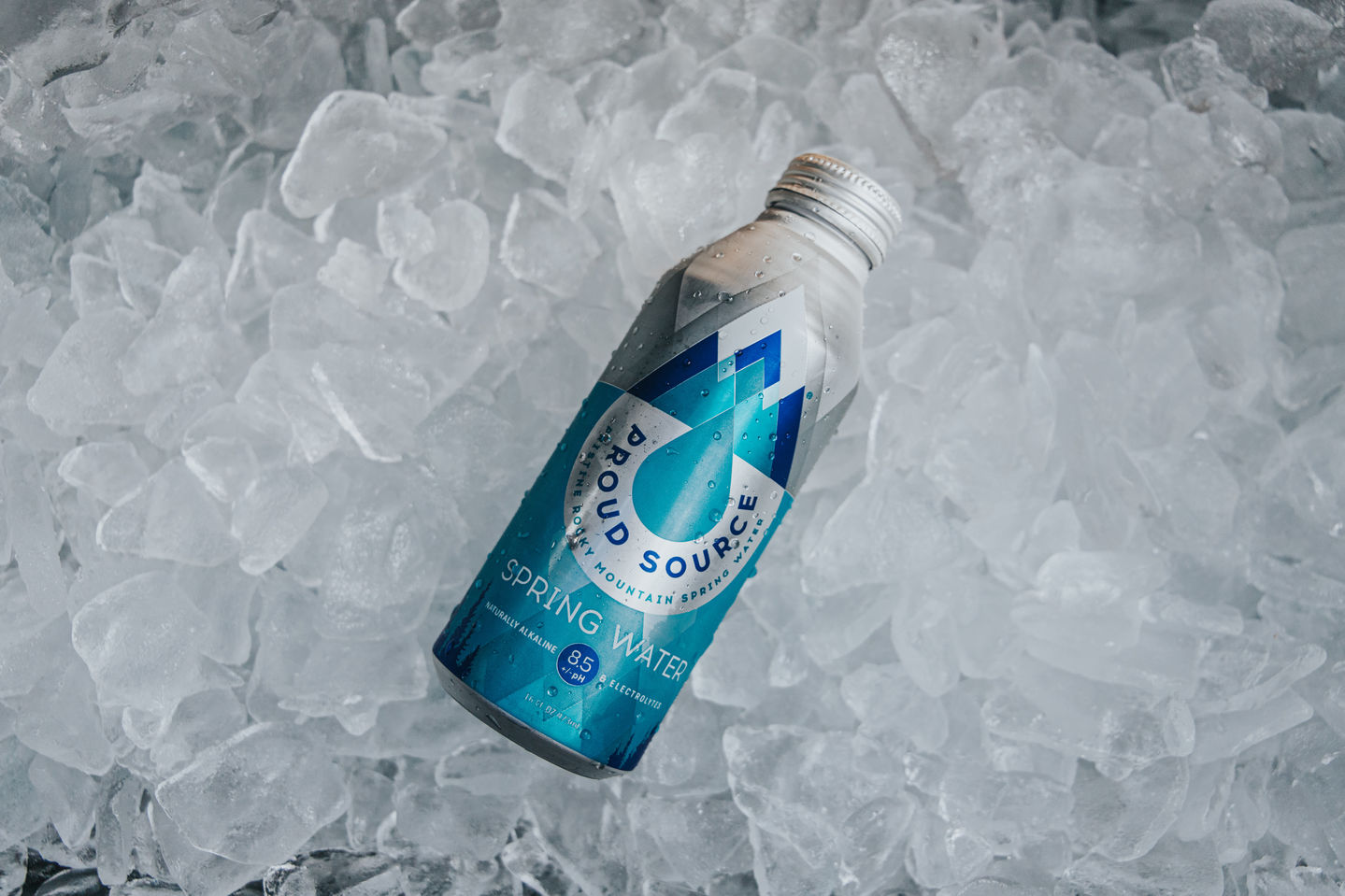 Thanks to an ongoing partnership with The Sugar Pine Foundation and donations from fans, SnowGlobe almost doubled sugar pine planting from 2018.
A huge part of the magic at the festival is the beauty of the natural environment. Sadly, sugar pine trees currently make up less than 5% of the Tahoe Forest. Reflecting their desire to protect, preserve, and nurture the environment, SnowGlobe began its partnership with The Sugar Pine Foundation in 2017 to help restore Lake Tahoe's sugar pine population.
This year, SnowGlobe was able to bolster their donations and offer fans the opportunity to sponsor a seedling, resulting in 1,071 seedlings, up from 675 last year. Since the partnership began, SnowGlobe and its patrons have sponsored nearly 2,000 sugar pine seedlings.
Overall, SnowGlobe has proved itself to be a pioneer in expanding the framework of sustainability beyond environmental impact.
From exclusive lodging partnerships with Hotels for Hope to support the Lake Tahoe Boys & Girls Club, bed night stay donations to Tahoe Coalition for the Homeless, and donations to local organizations such as Bread & Broth and Habitat for Humanity, SnowGlobe has proven their long-term commitment to the community. We look forward to seeing SnowGlobe make continuous leaps and bounds in sustainability and social impact in 2020 and beyond!
---
Follow SnowGlobe Festival on Social Media:
Website | Facebook | Twitter | Instagram | SnowGlobe Sustainability