Havoc & Lawn stopped by to give us some insight on their recent releases like "Give It Up," thoughts on the scene in Italy, and plenty more!
---
From legendary artists like Giorgio Moroder and Marco Carola to greats like Benny Benassi and Giuseppe Ottaviani, Italy is a country rich with history in the world of dance music. Now, house music duo Havoc & Lawn are looking to carve out their place in the scene as well and are keeping listeners grooving along the way.
First coming together in 2014, Riccardo Mamoli (Havoc) and Simone Prati (Lawn) have been making a serious name for themselves as of late with releases on labels like Defected, Ultra Music, and Nervous. Dropping some surefire floor fillers like "Ride," "Falling," and "Give It Up" that features Jinadu on vocals, if you haven't started paying attention to their tech house stylings then you best start now.
As we continue to dive deeper into the new year, Havoc & Lawn are prepping for their biggest one yet as they ride the wave of 2019's releases. We jumped on the chance to chat with this duo and they spun us a solid mix as well, so tune in below and read on for the full conversation!
Stream EDMID Guest Mix 204 || Havoc & Lawn on SoundCloud:
---
Hey guys, thanks for taking the time to chat with us today. Let's start off by exploring your roots in the music scene. Who were some of your earliest influences musically and what led to you both coming together to produce some house music?
Hi guys, thank you for having us. We have pretty similar tastes when it comes to music, we listen to a lot of House as well as Hip Hop, Jazz, R&B, etc, so basically anything that inspires us.
We started producing progressive house but we soon felt that it was time to move into something that could belong to us more. At the time, we first started moving towards tribal house and groove stuff. However, after two years of producing nonstop, we ended up with the sound you can now hear.
Last year saw the release "Give It Up" with Jinadu that was an absolute stunner. How did you guys end up working with him on the track? What's the backstory there?
We first met Jinadu during a studio session in London at Tileyard Studios. We were listening to a bunch of stuff we prepared for that session and he was caught on the rough instrumental of "Give It Up." He started vibing on the track and a couple of days later we had the final version. It was really fast and fun. That's what happens when you bond so well with another artist. He's such a nice guy and a talented singer.
There are also some fresh tunes on the horizon like "Fresh" and "Guestlist" which are due out on Cocoa. What was the production process like on these tunes and is it much different than when you're working with a vocalist as you did on "Give It Up"?
Regarding club tracks, we have a different approach and don't usually work a lot together in the studio. We share sounds, ideas, and stuff, but we are used to working independently. That way we can more productive.
You've also released a number of remixes that have lit up dancefloors all over as well. How do you select which tunes you choose to put your spin on? Is there a moment when listening that you just know you need to remix it?
It depends. Sometimes we are asked to remix something and sometimes we ask to remix a specific track. We usually like to work with melodic vocals in order to mix them with our style.
Having graced labels like Defected, Ultra Music, and No Religion Lab with solid releases in the past, what has this support meant to you as rising artists?
It means the world to us to see that our hard work is paying off. We always set new goals to reach as we don't like to rest on laurels, but it feels good to look back at what we've done so far. Every time we see our name alongside the DJs and producers we've always listened to, we feel so grateful for all we achieved.
What has been the biggest struggle you've faced so far in your careers and how have you overcome it?
One of the biggest struggles was probably the transition from the groove stuff we used to do to the sound we have now. It took us a lot of time to understand the process behind a house track and what is necessary to have a perfect floor-killer. It seems easy, but it's all about details.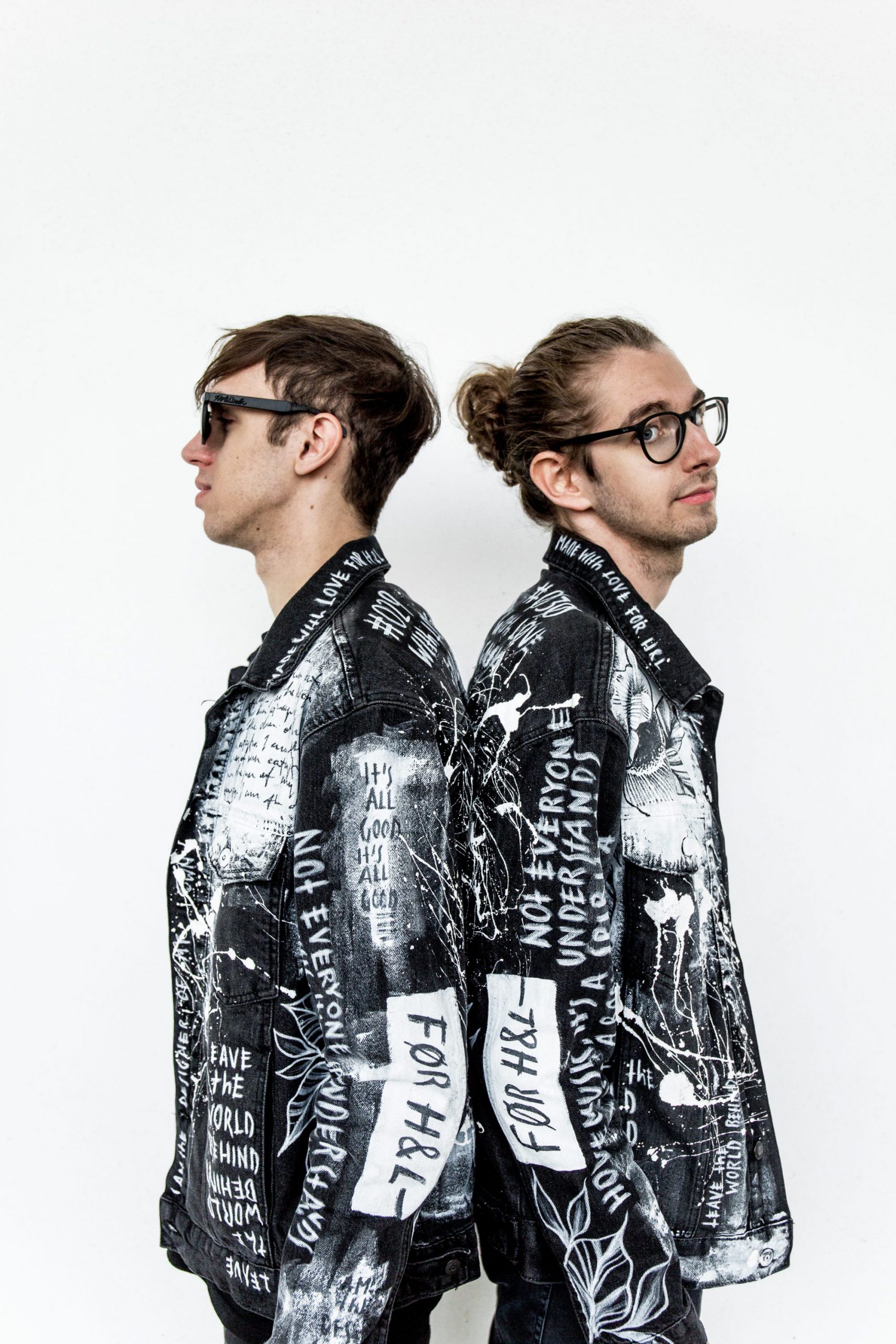 Italy has been known for having one of the most unique scenes in the dance music world. For those who haven't been able to experience it for themselves, can you sum up why the scene in Italy is so special?
We're very lucky to have some big festivals that offer a great variety of genres where everyone gets to enjoy the sound they like most. Regarding our genre, it's amazing to see what fans of the house music scene are passionate about it. They truly enjoy the time they spend at the club and also know every song and who the artists are.
When you're not producing and playing music, what do you both enjoy doing in your downtime? Do you have any hobbies?
Well, DJs/producers are just like normal people, so when we're not producing music – even if it takes most of our time – we hang out with friends, watch TV and do all the normal stuff.
Finally, what goals do you hope to achieve in the first year of the new decade? Is there anything specific you're looking forward to in 2020?
First of all, we would like to take our music to all corners of the world, meet new artists and people who share the same love for this industry. We have a bunch of goals we are looking forward to achieving, but we're really superstitious and we can't say anything more. We're crossing our fingers and are hoping these will come into fruition so watch this space!
---
Follow Havoc & Lawn on Social Media:
Facebook | Twitter | Instagram | SoundCloud