Nothing stopped the San Diego flock from catching Dirtybird founder Claude VonStroke perform in person, not even a Sunday night.
---
New Year's Eve weekend is a time to celebrate and forget about what day of the week it is; San Diego follows this to heart. The Dirtybird flock in America's Finest City partied all night Sunday night until Monday morning as Claude VonStroke headlined Spin Nightclub.
My first time ever catching Claude spin live was at last year's Dirtybird BBQ in Los Angeles. His set was one of the most memorable and unique house sets that I have ever seen. Thanks to that event, I knew that I couldn't miss this opportunity to catch the Dirtybird founder himself in my city even though I had work the next morning.
I arrived at the club midway through Boys Don't Disco's set. As soon as I got past the line, my eyes couldn't believe what they saw as Spin was the most packed I'd ever witnessed, and on a Sunday no less. People packed the first floor, spilled up into the second floor, and were all grooving and shaking their tailfeather as they partied away one of their last nights of 2019.
As the night progressed, the club kept on getting more full. I went to the rooftop for a bit to catch a breath of fresh air and to catch a glimpse of the downtown skyline. Claude was due to play soon and the talk within the nest was all about the anticipation of his upcoming set and what he would play.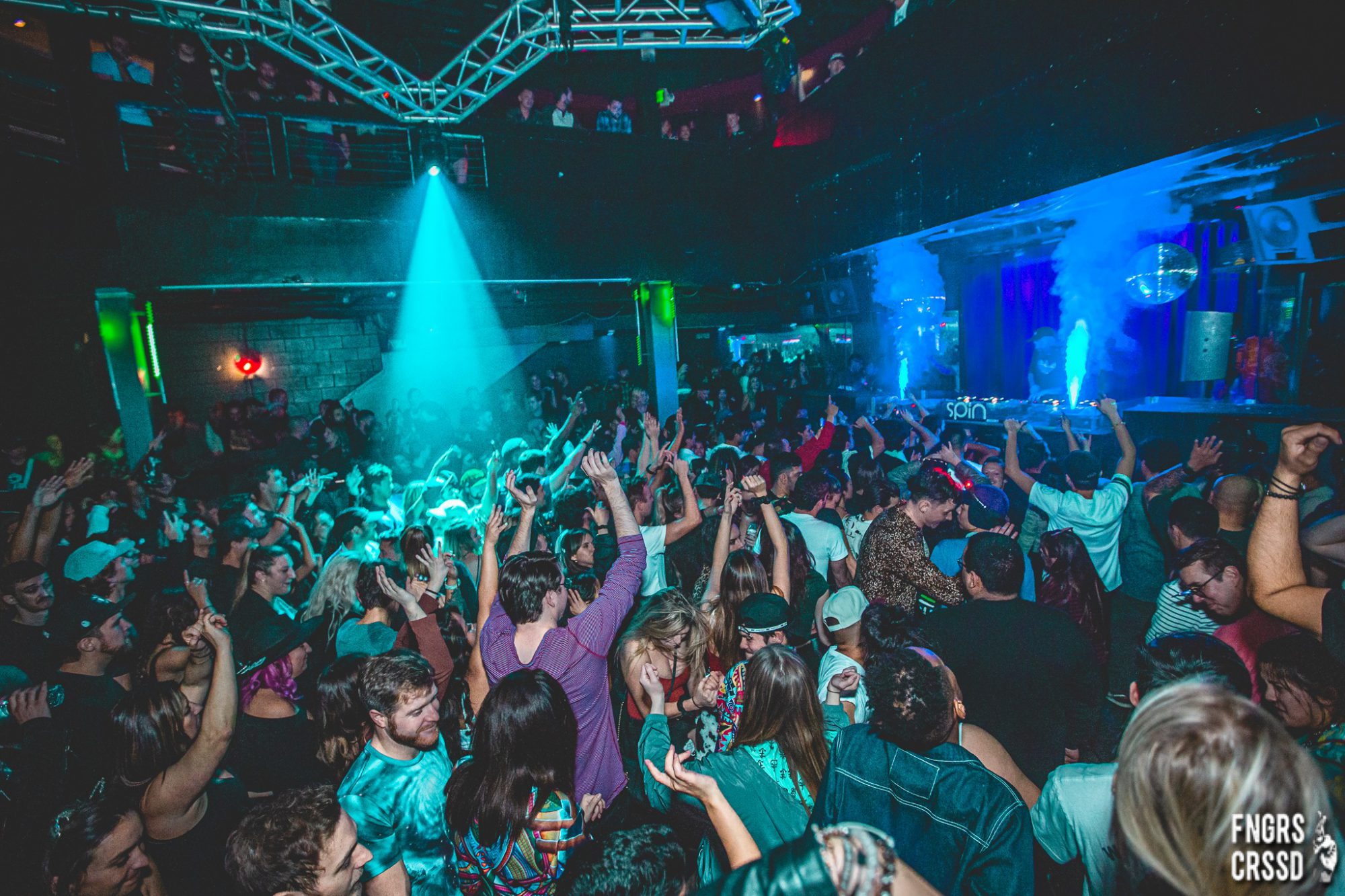 The clock reached midnight and everyone headed downstairs to catch Papa Claude.
There was Claude, behind the decks and surrounded by the monitor speakers on both sides of him. The house, the pressure, the lights, blinders, lasers, CO2 cannons, and hard-hitting bass, all added up on top of each other and creating a crazy, euphoric atmosphere.
The energy that he was giving out projected onto every person in the venue and made the entire crowd move. The Dirtybird Boss carried us all through tracks such as Justin Jay's "Don't Trip" along with Claude's very own "Getting Hot" and "Mind Yo Bizness" that filled up the dancefloor.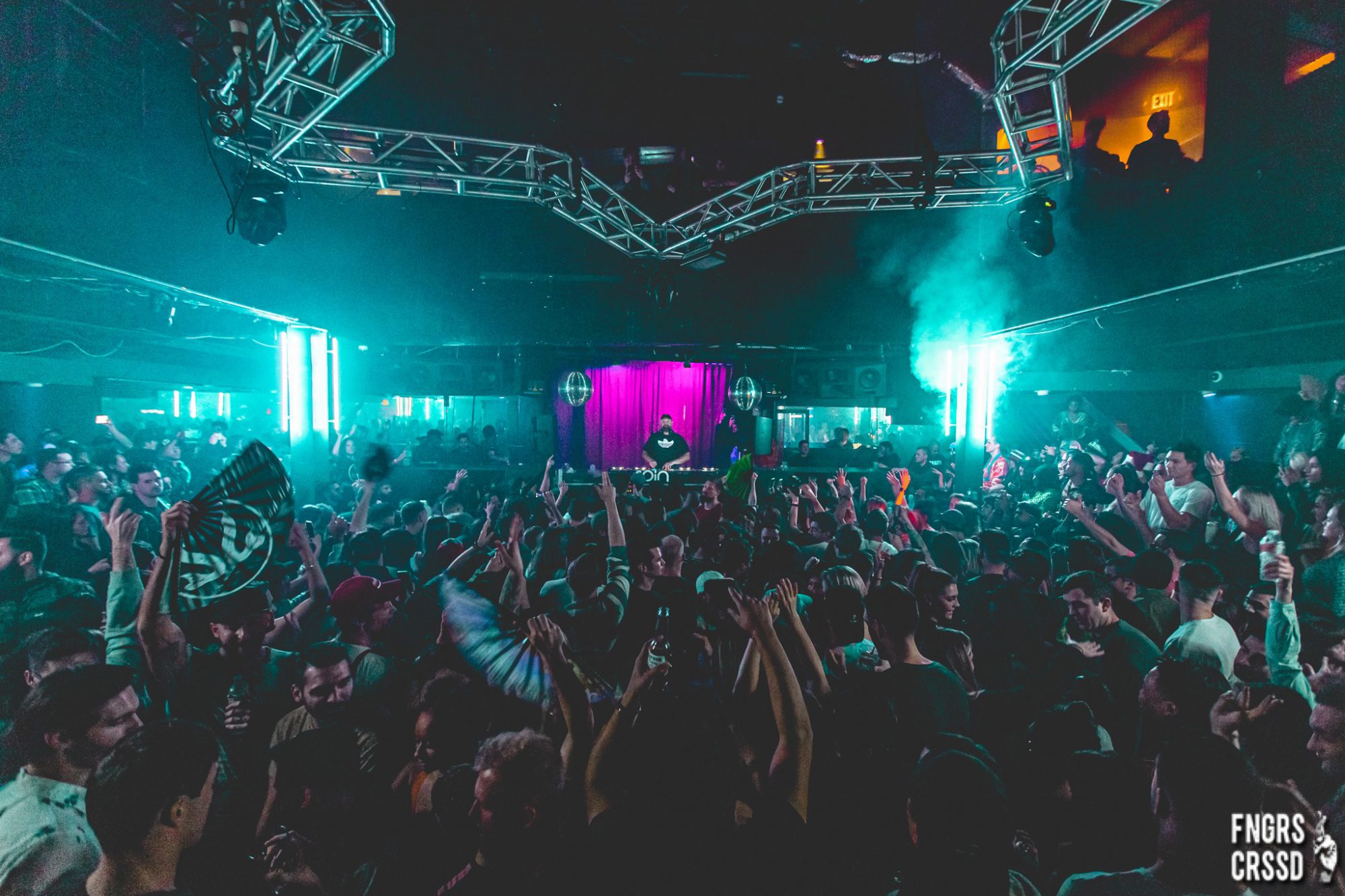 The first hour passed by quickly and the crowd was still within his grasp, but it was the second hour of his set surpassed my expectations for the night.
During the second hour, Claude began to intensify his selection of tracks. I've got to say, the way he reads and understands the crowd is pure genius and so refreshing. You can tell that he did not prepare his set track after track, but rather by reading the crowd at the moment.
Playing banger after banger with transitions so clean you can barely realize that he is starting to play another track, it was truly one of the best sets I've seen. What really got me is how he mixed tracks mid-length, creating loops and build-ups within them all. He was in the zone and the crowd definitely felt his vibe.
"I know you just can't believe. You can't take your eyes off me. Jolean!"
When he played "Jolean," everyone in the club just started singing along, word-for-word. By then it was already 2 AM and Claude was still in the mix, but as much as I wanted to stay through till the end I knew I needed to get some rest as well. Overall, it was a solid, memorable and unique night that Papa Claude delivered on his first stop of his New Year's Eve tour.
---
Follow Claude VonStroke on Social Media:
Website | Facebook | Twitter | Instagram | SoundCloud | YouTube