Rising star JAY3M has used his influences from genres like hip-hop and DnB to create a unique sound that pushes the boundaries of electronic music.
---
Since first breaking onto the scene under the alias Joe Mousepad back in 2012, Joe Hardy has created a unique style that highlights his abilities as a rapper while also incorporating beats that are fantastic. Growing as an artist both in the studio and in front of a crowd, he now goes by the name JAY3M and has continued to deliver some fantastic releases like Play / Rec with fellow artist NorthernDraw.
A constant force in the scene up in Oakland, JAY3M can be found performing at venues like Elbo Room and Monarch for sets where he takes crowds on a journey filled with experimental bass sounds. Additionally, he's a member of the Rootnote Collective as well where he can let his creativity soar to even higher heights.
Now, with a new decade on the horizon and plenty of fresh material in the cards, we caught up with JAY3M to chat about his past, present, and future. Listen to his exclusive guest mix below and read on for the full interview!
Stream EDMID Guest Mix 202 || JAY3M on SoundCloud:
---
Hi Joe, thanks for taking the time to chat with us today! Let's start off by digging into your roots as an artist. Was there a certain moment that you decided to pursue a career in music or was it always something that had an impact on your life?
My pleasure. Music has always had an impact on my life. In high school, I was always in bands, and DJing at local parties. The one moment that really took over for me was getting to play my first festival. The feeling or rapping and playing my music in front of so many people was a moment I won't forget.
Your earliest work was under the name Joe Mousepad but have since rebranded as JAY3M. What's the story behind the switch?
I've been producing a lot more and my sound has been changing a lot. I felt it was time to change it up and move into new directions. Besides, mousepads are a thing of the past.
When I dug into your back catalog of releases there was a variety of styles ranging from hip-hop and experimental to some DnB as well. Who were some of your earliest influences as an artist?
Influences were all over really. Being from the east coast Wu-Tang, Boot Camp, Mobb Deep were some of my early influences. It wasn't long before I started getting into DnB like LTJ Bukem, Calibre, AK1200, Roni Size, etc. As I listened to EU labels like Warp and Ninja Tune, I started getting more steeped in electronic music like Aphex Twin, Autechre, Boards of Canada, etc.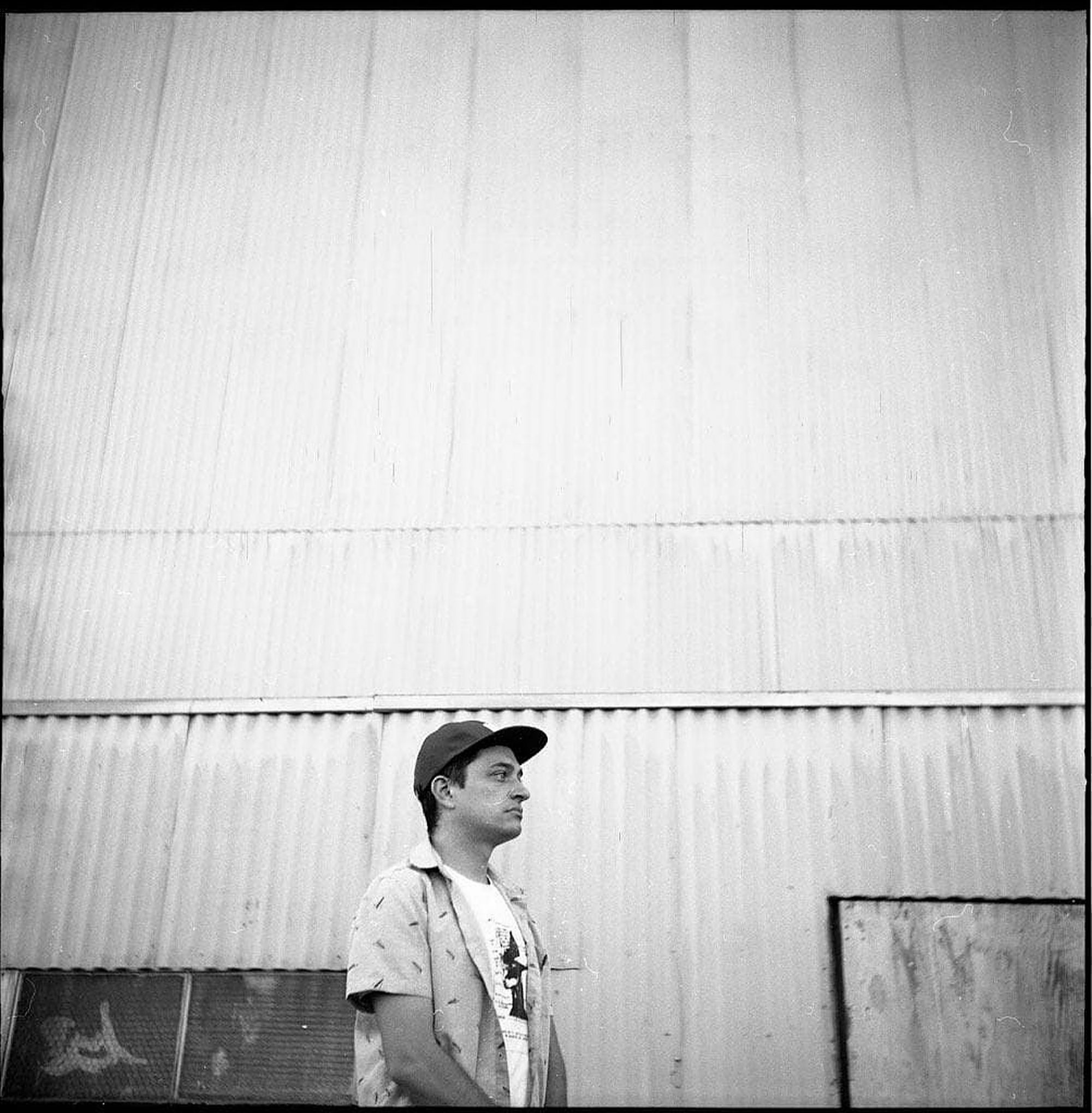 Some artists make music in massive studios while others make beats on their laptops in the bedrooms. What's your ideal setup like that helps your creativity flow?
I have to separate my vocals from the beats. Typically I do concept production and vocals at my house. I have a good vocal booth there and I feel more comfortable sculpting new ideas. Then I bring it into my studio, where I can focus on the mix and getting everything to lay together nicely.
Back in 2018, you teamed up with NorthernDraw on an EP dubbed Play / Rec. Does your production process change when you're working with someone else in the studio?
Yes, definitely. I'm flexible when it comes to production. I don't mind accommodating someone else's workflow. For me, it's really about the relationship I have with the other artist. I haven't really been one to hit someone up I don't really know to collaborate. I feel like it's disingenuous.
Since first breaking onto the scene in 2012, how do you feel you've grown as an artist? Is there anything easier now when making music than before?
I've grown in all ways really. At first, I couldn't make beats, I just rapped and performed. I struggled a lot with composition and vocal recording. Now I'm certainly not a virtuoso, but I'm much more confident about what I'm doing. Still always learning, but I can look back at a crazy career in music and I still find a lot of happiness in production and performing.
On the flip side, what's been your biggest struggle so far in your career?
The biggest struggle for me has been completing projects. I have such a hard time knowing when something is done. I always want to improve and change things. The past couple of years I've focused on doing my best then and then letting it go. It's better to put it out and move on then to ruminate on something forever then it never gets completed. I'm very guilty of that.
You've had a number of shows up in the Bay Area over the past few years. What's your favorite thing about performing live to a crowd?
My favorite thing about performing to a crowd is the feeling right after. Before and during the performance I'm so focused and anxious about what I'm doing. As soon as I'm off, it always hits me like a ton of bricks. It's the best feeling in the world.
What goals do you have for 2020 and the new decade? Is there anything exciting you can share that's set to be released or shows you're playing this year?
I have a few EPs and projects set to come out this year. A solo album, a rap EP with LA producer Elusive, and many collaborations with my close friends from all over the west coast. As well as several DnB singles in the works with producers from my MC residency at STAMINA. There are many things I'm looking forward to sharing!
Finally, when we're up in Oakland and looking for a place to grab a bite to eat, where's your favorite spot and what's the best thing to order on the menu?
My favorite thing in Oakland right now is probably this Japanese fried chicken spot called Abruaya. It's small but it's definitely one of the spots I take my traveling DJ friends out to when they are in town. It's a must-visit.
---
Follow JAY3M on Social Media:
Website | Facebook | Twitter | Instagram | SoundCloud