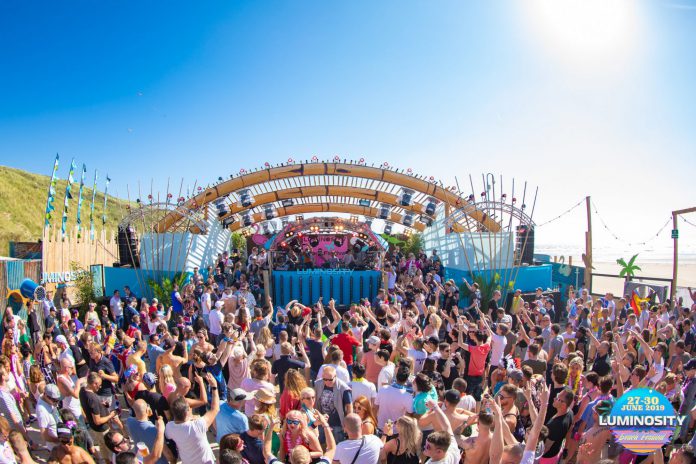 Luminosity Beach Festival just dropped a massive Phase 1 lineup for 2020 that features top trance artists like John O'Callaghan, Paul Oakenfold, and more!
---
As the end of the year draws near, Luminosity Beach Festival has gifted its devoted fanbase with some exciting news for what's to come in 2020. While tickets began to fly faster than ever with the dates of June 25-28 being announced, now Trance Family members from around the world who plan to flock to The Netherlands for the upcoming edition have a taste of who will be playing this year.
Announced on the initial phase of the 2020 lineup are some of the most legendary names in the trance scene like Aly & Fila, John O'Callaghan, Paul Oakenfold, Markus Schulz, and Giuseppe Ottaviani. They'll be joined by a range of other talented artists that include everyone from Jordan Suckley, Factor B, and John Askew to Simon Patterson, Gentech, and Neptune Project.
Luminosity Beach Festival will be playing host to a massive VII Takeover on Friday, June 26 that will feature all seven members for a showcase that will be talked about for some time to come. Additionally, classics sets from artists like Binary Finary, The Space Brothers, and more will take attendees back in time to a different era of the scene.
The new year will bring a change in venues as well, as Luminosity Beach Festival is set to return to its original home, Zandvoort Beach, but hosted at Bernie's Beachclub (formerly known as Riche). Stay tuned for more exciting news as we enter the new year.
Earlybird Tickets for Luminosity 2020 are already 90% sold out, so if you haven't bought yours yet, definitely scoop them up soon via their website!
---
Luminosity Beach Festival 2020 Phase 1 Lineup: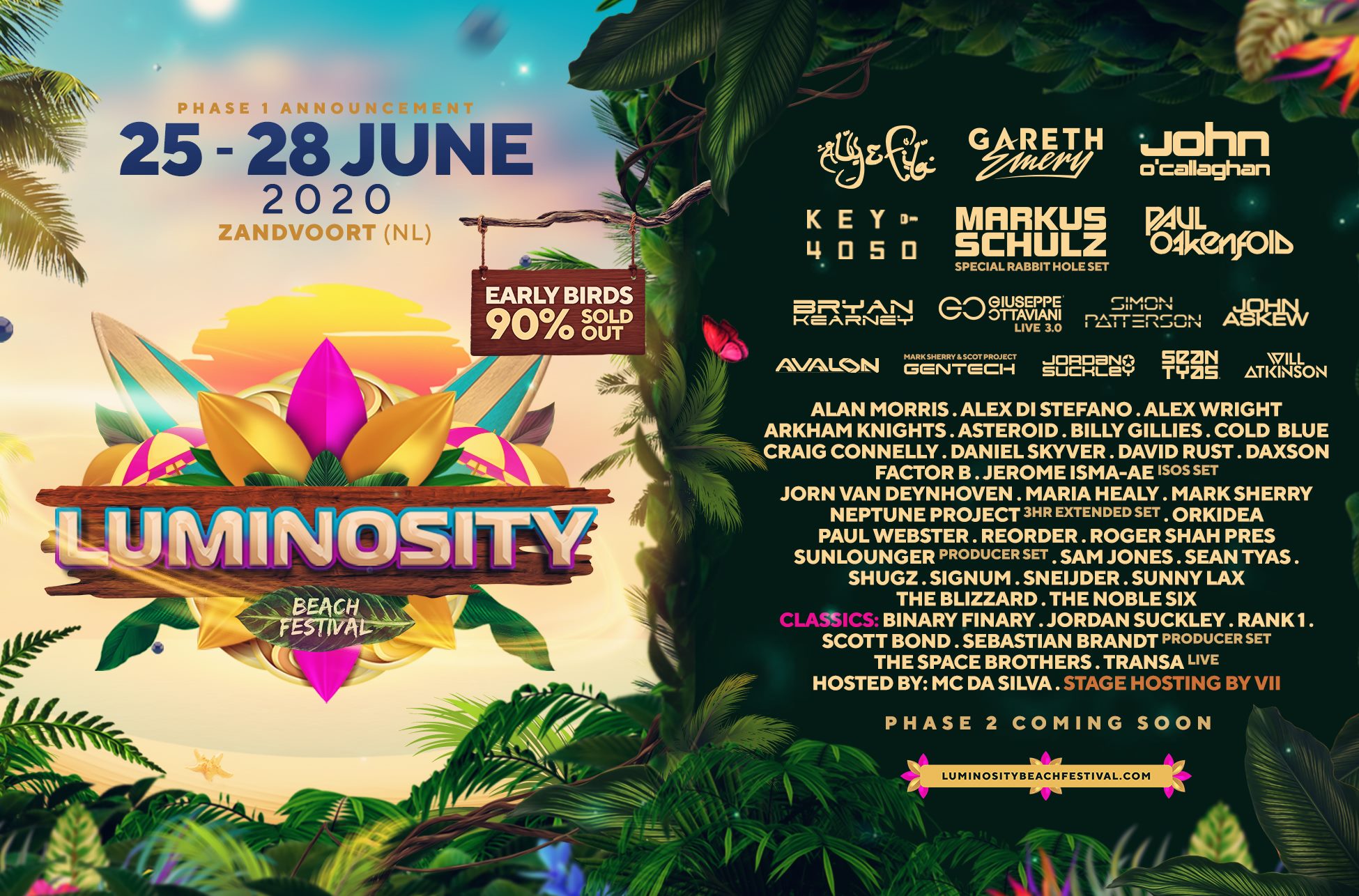 ---
Luminosity Beach Festival 2020 Phase 1 Lineup by Artist:
Aly & Fila
Gareth Emery
John O'Callaghan
Key 4050
Markus Schulz (Special Rabbit Hole Set)
Paul Oakenfold
Bryan Kearney
Giuseppe Ottaviani (Live 3.0)
Simon Patterson
John Askew
Avalon
Mark Sherry & Scot Project Present Gentech
Jordan Suckley
Sean Tyas
Will Atkinson
Alan Morris
Alex Di Stefano
Alex Wright
Arkham Knights
Asteroid
Billy Gillies
Cold Blue
Craig Connelly
Daniel Skyver
David Rust
Daxson
Factor B
Jerome Isma-Ae (ISOS Set)
Jorn Van Deynhoven
Maria Healy
Mark Sherry
Neptune Project (3 Hour Extended Set)
Orkidea
Paul Webster
ReOrder
Roger Shah Presents Sunlounger (Producer Set)
Sam Jones
Sean Tyas
Shugz
Signum
Sneijder
Sunny Lax
The Blizzard
The Noble Six
Classics:
Binary Finary
Jordan Suckley
Rank 1
Scott Bond
Sebastian Brandt (Producer Set)
The Space Brothers
Transa (Live)
---
Connect with Luminosity Events on Social Media:
Website | Facebook | Twitter | YouTube