Andre Salmon, KC Wray, Dave Sanz, Jose Wated, and freedomB team up on Uncomplicated Beauty, a three-track EP out now on Repopulate Mars' South of Saturn.
---
Ecuadorian house music icon Andre Salmon has had no shortage of new releases throughout 2019. He's back once again with one of his biggest releases yet, the collaborative Uncomplicated Beauty EP.
Uncomplicated Beauty comes on South of Saturn, a label started in August by Repopulate Mars and Lee Foss to "search the galaxy for the hottest and edgiest new producers and sounds". Consisting of three tracks with features from KC Wray, Dave Sanz, Jose Wated, Lollie Vox, and freedomB, Uncomplicated Beauty brings us twenty minutes of great tech house.
Listen to Uncomplicated Beauty on Spotify below, stream and purchase it on all platforms now, and keep reading for our thoughts on the EP!
Stream Andre Salmon – Uncomplicated Beauty on Spotify:
---
Uncomplicated Beauty begins with the title track, bringing Andre Salmon, Dave Sanz, and KC Wray together for one of the highlights of the EP.
With vocals provided by Lollie Vox, the title track starts off the EP on a strong note. Bringing Andre Salmon back with familiar collaborators Dave Sanz and KC Wray, there's no wonder why this one shares a name with the title of the EP. It's a memorizing house track that brings three exciting new talents together.
Coming next on the EP is "Green Klouds", a collaboration with fellow Ecuadorian producer Jose Wated. I'm really liking the vibe on this track; it has a distinct, South American tech house feel that I would love to hear at a warehouse party.
The third and final song is "Vengaze", a track by Andre Salmon and Germany-based producer freedomB. With a powerful bassline and kick & snare drums, this tech house banger finishes off the EP and will leave you wanting more.
Uncomplicated Beauty is full of fresh talent that you should be keeping an eye on – expect big things from Andre Salmon, Dave Sanz, and KC Wray in the future.
In fact, the artists have teased on Facebook that we can soon expect a collaboration between them and MK (Marc Kinchen). With this potential collab and more new tunes on the way, keep an eye on these talented producers from all across the world.
---
Tracklist:
Uncomplicated Beauty (feat. KC Wray, Dave Sanz, and Lollie Vox)
Green Klouds (feat. Jose Wated)
Venganze (feat. freedomB)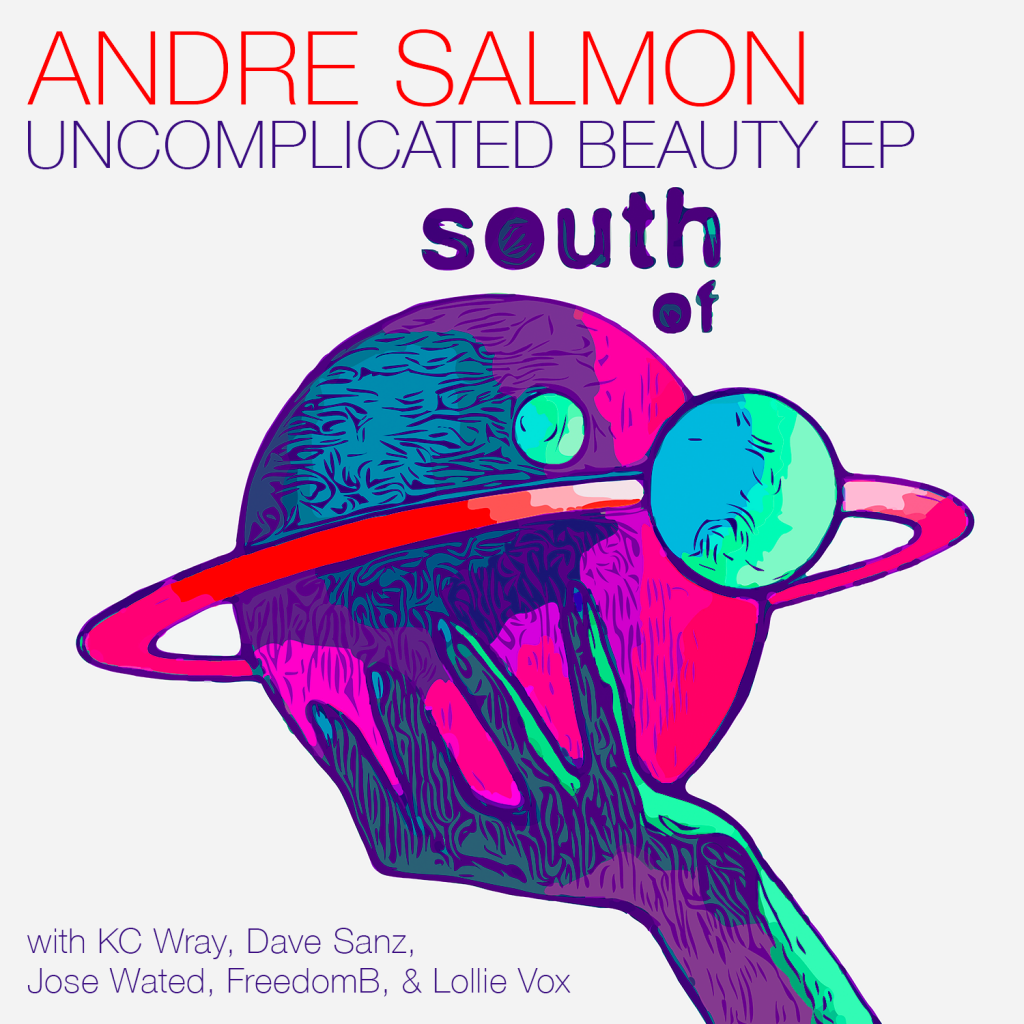 ---
Follow Andre Salmon on Social Media:
Facebook | Twitter | Instagram | SoundCloud