Vangar stopped by to chat about Dreamstate, production, and the state of the trance scene while also delivering a bangin' tech trance mix as well.
---
Los Angeles is a city filled to the brim with a ridiculous amount of artists in the dance music space. Though trance is still considered a niche genre in the area, there's no surprise that the city also harbors quite a few homegrown stars that will soon be known worldwide. One of those artists is Vangar!
Initially, it may be easy to underestimate Vanessa "Vangar" Garcia as she is generally very quiet and soft-spoken. However, her style and musical personality are loud, clear, and booming so she stands out anytime she is behind the decks! Adding to her uniqueness are her set compositions which are a clear amalgamation of the experience she has being both a classically trained musician and a well versed audio engineer.
Vangar has traditionally been more of a DJ than a producer and her sets clearly show her ear for beat matching and masterful mixing. She has also made waves playing Ibiza during trance week, collaborating with the Dreamstate Satellite Series to play back-to-back shows in Vegas and San Francisco, and is clearly a hometown hero as she's performed at venues such as Avalon Hollywood and Exchange LA.
It's clear that Vangar is the real deal as she's been in the trance scene since 2006 and has stayed dedicated to her sound and style throughout the years. Not only does she play events but she promotes other artists through her Sensory Sessions event brand and podcast. Learn more about Vangar by reading our chat with her and hitting play on her exclusive guest mix below!
Stream EDMID Guest Mix 194 || Vangar on SoundCloud:
---
Hi Vangar, thanks for chatting with us today! You've been in the scene for quite some time. Which artists first got you into trance and what ultimately led you to decide to become a DJ?
Some artists I came across in my journey getting into trance were Ferry Corsten, Sean Tyas, John O'Callagan, Bryan Kearney, Simon Patterson, Roger Shah, Thomas Bronzwaer, and Paul Van Dyk, to name a few. 
What led me to become a DJ was the culture and the vibe at the underground events I was attending. After attending so many after that, I learned so much about the culture, and I was hooked. Also, watching and admiring local talented heroes like DJ Thee-O, Kristina Sky, and Rj Van Xetten also known as X-Phactor got me wanting to dig deep into the music. Watching how the music brings so much energy into the room, I wanted nothing more than to be a part of that vibe in making people feel good. I've been a musician since I was 8 yrs old so for me djing also became another instrument for my musical outlet. 
You also host events under your Sensory Sessions brand and also produce a weekly podcast on Ascension radio under the same name. Tell us more about your events, your podcast and your brand as a whole?
Sensory Sessions started out as a podcast. I ventured out to doing monthly mixes because it was another way of consistently getting my name and sound out into the scene. After a year of releasing these podcast mixes, I realized I wanted to do more than just promote mixes; I wanted to bring more into scene and bring the brand alive. When choosing a name for my podcast I wanted a name that would be fitting to what people feel when listening to trance. So I decided to host events for fans to experience what the podcast is all about. 
Aside from your work as a DJ and event host, you also have a degree in audio engineering. How do you feel your knowledge of the technical side of music benefits you and your sound?
Having my certification in Audio Engineering has helped me in many ways in my life and not just with music production. After finishing up school, I was about to land great work in the audio field. Audio Engineering is my everyday job. So when I get home to work on music it makes it easier to focus on the more creative side of production since I don't need to worry much about the technical side any more.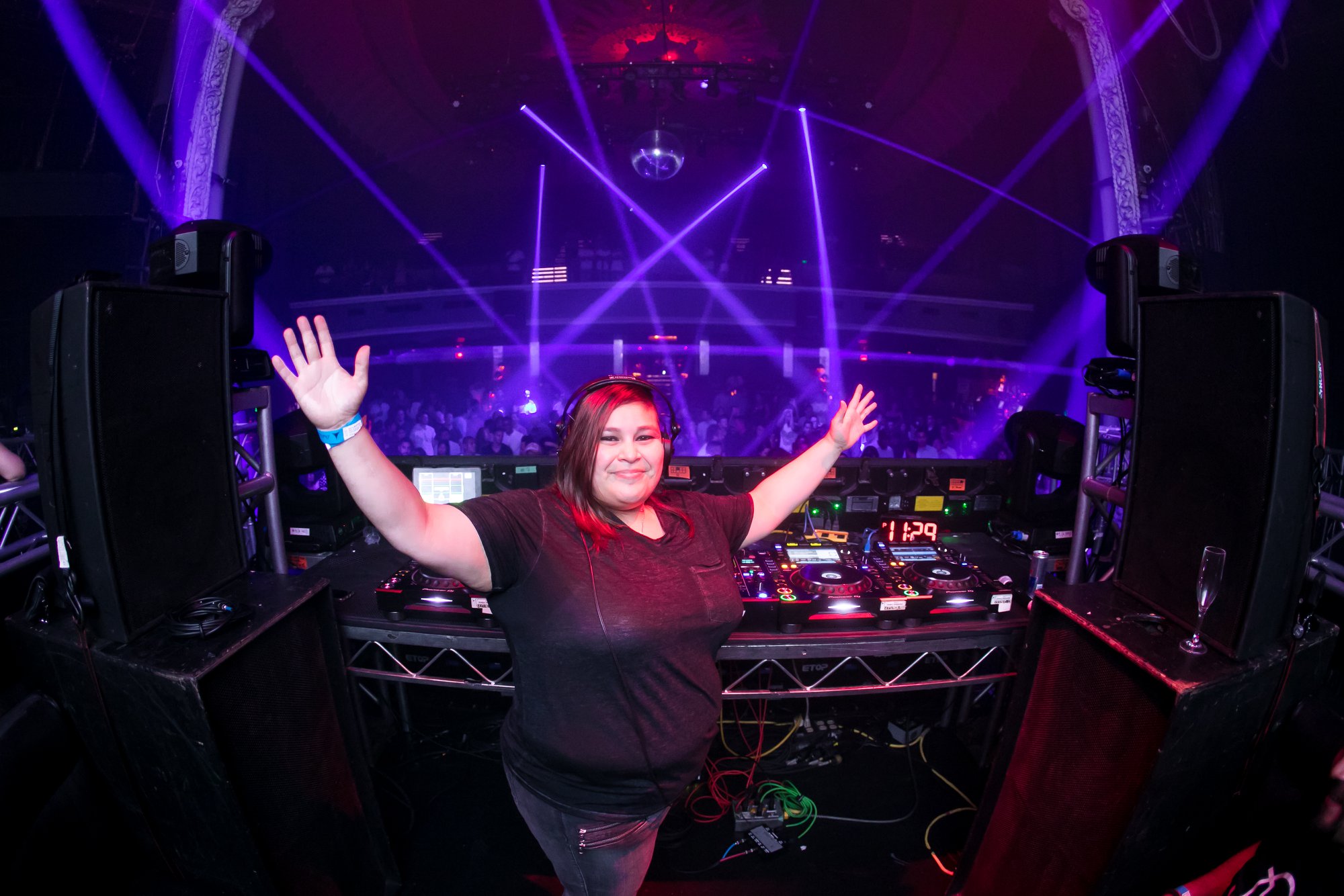 I'm absolutely enamored with your track "Retrograde". Now that you have your own studio, will we see you producing more of your own tracks?
That means a lot thank you! That track is very special to me so I'm very happy to hear you loved it. 
Yes, I had a bit of a set back with upgrading my new studio space. But now that my studio is fully up and running I've been quietly working on tracks in the last few months so definitely hoping to release some tracks in the coming months. I have a few tracks I'm excited about and looking forward to debuting them. 
Congrats on playing at both Dreamstate Satellite Series events as well as multiple shows in Ibiza this year. Did you find any similarities or differences in the crowds? How was the vibe at those shows?
Thank you! All those shows had amazing vibes both unique in their own way. Ibiza is a magical place; so many people from around the globe come to enjoy one common thing called TRANCE. Connecting with people from all over the globe is amazing and you can truly see the passion and impact the music has on everyone that travels miles to have these experiences. In Ibiza, I played intimate venues near the beach and for one event I got to play this rooftop bar overlooking the beach, it was really nice!
The Dreamstate Satellite Series events were more of the bigger venue club vibe and filled with laser and full production. I had a double debut in one weekend where I played for the first time in San Francisco and Las Vegas. They were two very new crowds I've never played for and both events with packed venues filled with passionate crowds. It was an honor to be a part of the series and I look forward to playing these places again; hopefully soon!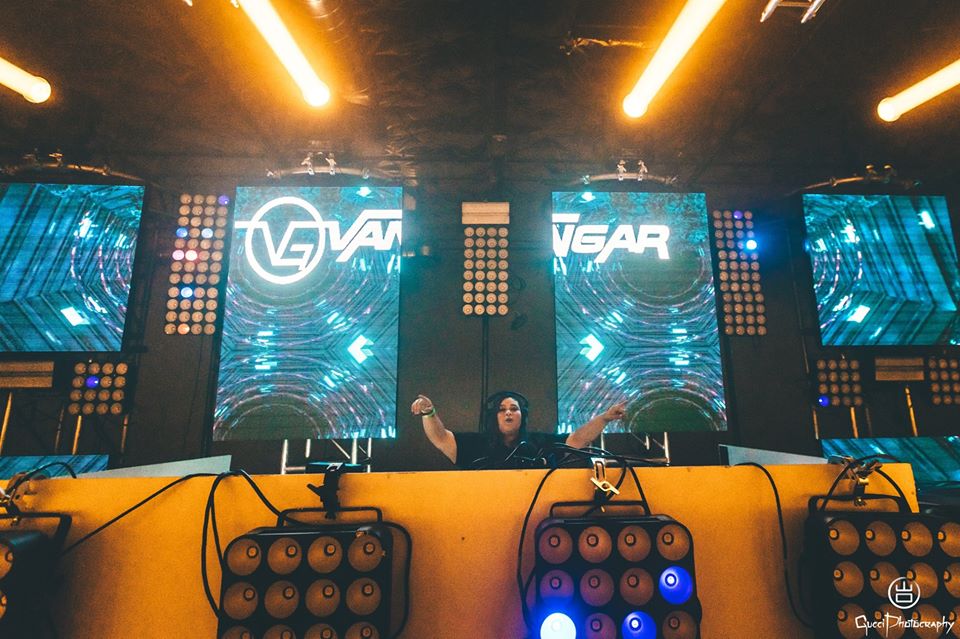 Seeing as though you're a mainstay in the LA trance scene, what got you to keep with the trance sound even when the genre was not as booming as it is now?
I got started in 2006 and since then trance has faced many ups and downs. Trance has been trying to evolve over the years, while some DJs and producers challenge it and shape their sounds in ways they can stay true to trance while others jump ship to other genres to play it safe. Within all that mess it all comes down to those DJs and producers that kept trance going by staying true to what they love about the genre. Because of those DJs and producers, it's been easy for me to never stop listening and digging for music. 
Let's be honest, being an artist means a lot of grinding, especially to make your music known and heard. Since you've been grinding for years, what advice do you have for artists just starting out or waiting for their "big break"?
There are many struggles to making your mark as a trance artist these days. If you are just starting out, be hungry for knowledge, learn as much as you can about the music, the scene and most importantly support to help keep the scene flourishing. But for those waiting to make their big break, my advice is to stay true to yourself, find your sound and brand it; challenge your comfort zone so that you continue to grow as an artist. But most important whatsoever, never give up! Keep grinding through the obstacles that come your way.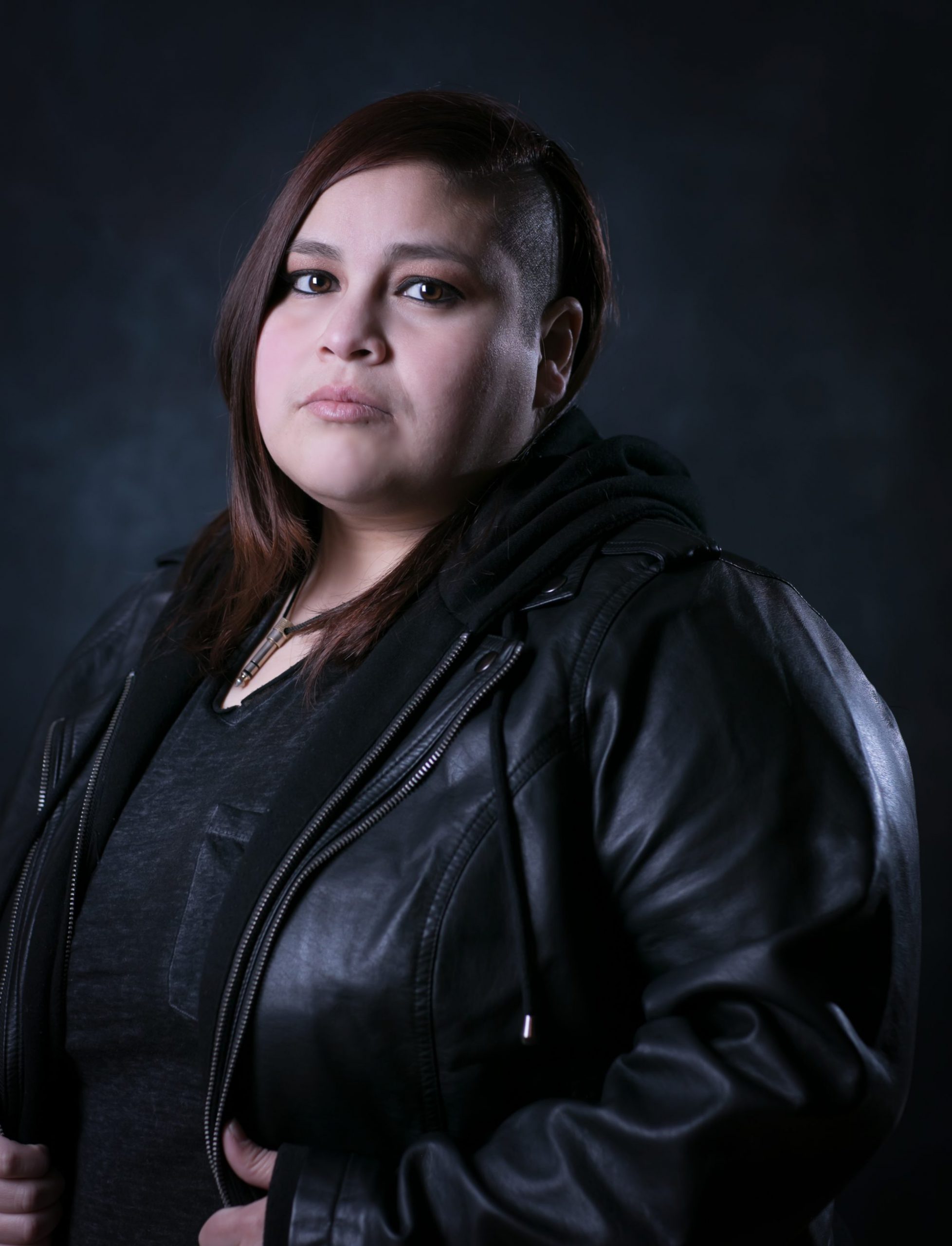 There are so many positives in the trance scene but let's talk a bit about the negative aspects or struggles. What's something that you've had difficulties with while being a trance artist?
Well, I think this can go across all genres in the EDM scene but the ticket scheme of pay for play is the biggest one. Placing an artist's value on their talents with ticket sales has been an increasing problem in the scene. To be honest, I myself fell for it thinking that this was the only way to gain exposure because most club promoters were doing this. It's one thing to help push the show with tickets versus having a ticket quota to meet for being able to play a full hour set or a prime time set. The ticket quota is based on sales and not talent. I think this devalues the talent completely.
Don't get me wrong, help to push ticket sales is fine, but what's not fine is devaluing an artists' talents with ticket sales. For example, a one year experienced DJ is chosen to play an opening set for mainstage over a ten year experienced DJ with proper knowledge to deliver an opening set because the other DJ sold more tickets than the other. Owning your value as an artist and proving your talents can be exhausting and in this scenario, time is wasted on running around trying to meet ticket quotas instead of focusing on being creative with the sets. 
In the past, you were also part of a hardstyle duo. Would you ever consider revisiting the genre or reviving your old group?
Oh, actually I was part of a Trance duo called Machines with a local hardstyle artist. It was a collaboration that was initiated by my friend at the time and he wanted to spin trance apart from his hardstyle alias. I was recently asked by a friend if I would be interested in an exclusive Machines set for an event he wanted to revive from back when we used to host hows together. However, it's been about four years now since the split of the duo and due to differences and loss of time, unfortunately, I don't foresee the chance of reviving the old group. 
Finally, what is in store for you for the rest of the year and on the horizon for 2020?
There is about a month and a half left of this year so I've been focusing on music production. I'm marking 2020 as a year for music releases! There are a lot of things in the works but all I can say for now is some great gigs are coming, as well as possible event and track collaborations. 
---
Connect with Vangar on Social Media:
Website | Facebook | Twitter | Instagram | SoundCloud | YouTube