Halloween is just around the corner, if you're planning on spending it at a festival you'll need a costume that's both cute and practical!
---
If you're planning on celebrating Halloween this year at a festival, you might be wondering how you can dress up in a standout costume while also being comfy enough to dance the night away. You definitely shouldn't have to sacrifice your Halloween spirit if you're planning on raging at  Escape: Psycho Circus, Nightmare Festival, or
There are a few keys to success when it comes to an outfit that keeps can hold up through hours of dancing and other shenanigans. You'll need durable shoes, breathable clothing, and something that makes you feel confident so that you can last until the final beat drops. Don't forget that the colder season is here as well, so always check those projected temperatures to see what you'll be facing at the fest.
The clock is ticking for you to finalize your fit, though, so to help you out we've gathered up five costumes for this season. Check them out below and let us know what you'll be rocking in the comments!
Five Festival-Friendly Halloween Looks to Try This Year!
---

Spooky Rave Skeleton 
There are many ways of interpreting a skeleton costume, but the simplest and most rave-friendly is the bodysuit option. This voodoo glow skull costume will cling to your bones to showcase your bod and comes with garter clips, along with matching bone thigh highs to create the ultimate creepy look. It also glows in the dark, so your costume will only come more alive at night. Well, as alive as a skeleton can get, that is.
Another great option that shows a little less skin is this skeleton catsuit. It still hugs your curves, so it's super flattering but will keep you warmer when shuffling the night away.
---
Sexy Leopard
When in doubt, throw on some animal print and whiskers and BOOM, you've got yourself a fabulous costume. I'm personally a huge fan of leopard print and this mesh jumpsuit from Pretty Little Thing is sure to turn heads.
The mesh material will keep you cool in the crowds, while the long sleeves will protect you on that brutal walk back to the car at the end of the night. Add some whiskers and if you know your way around a makeup brush, try drawing some leopard-esque spots on your face to really elevate your look. Meow!
---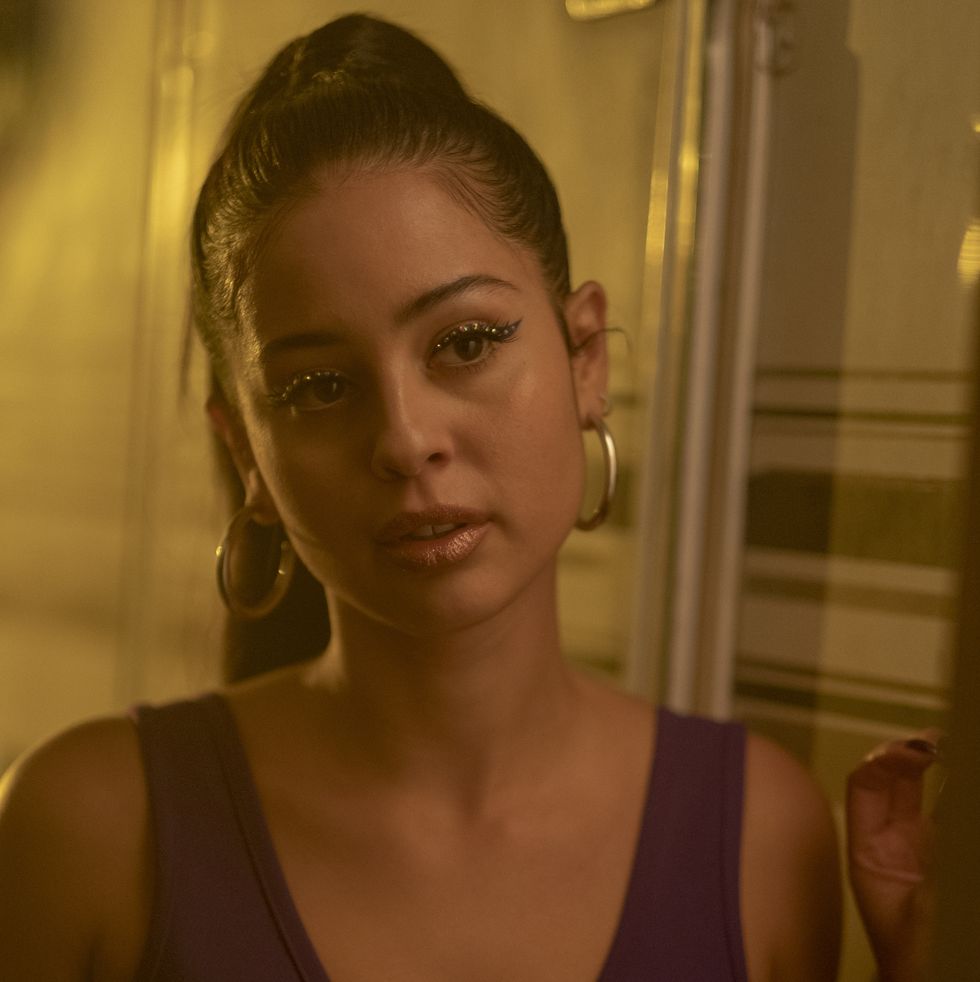 Maddy from Euphoria 
It's no secret that HBO's show Euphoria is going to inspire some of the hottest costumes this Halloween. It-Girl Maddy is sure to dominate the holiday, but how do you dress up as a troubled teenager with a closet-full of amazing matching sets and make it festival friendly?
Thankfully, this new Euphoria set from I.AM.GIA is both comfortable and pulled directly from the show, so you can emulate your favorite character while getting down. Make sure to snag both the pants and top to complete the look. They're both currently on pre-order but are set to be delivered before Halloween!
---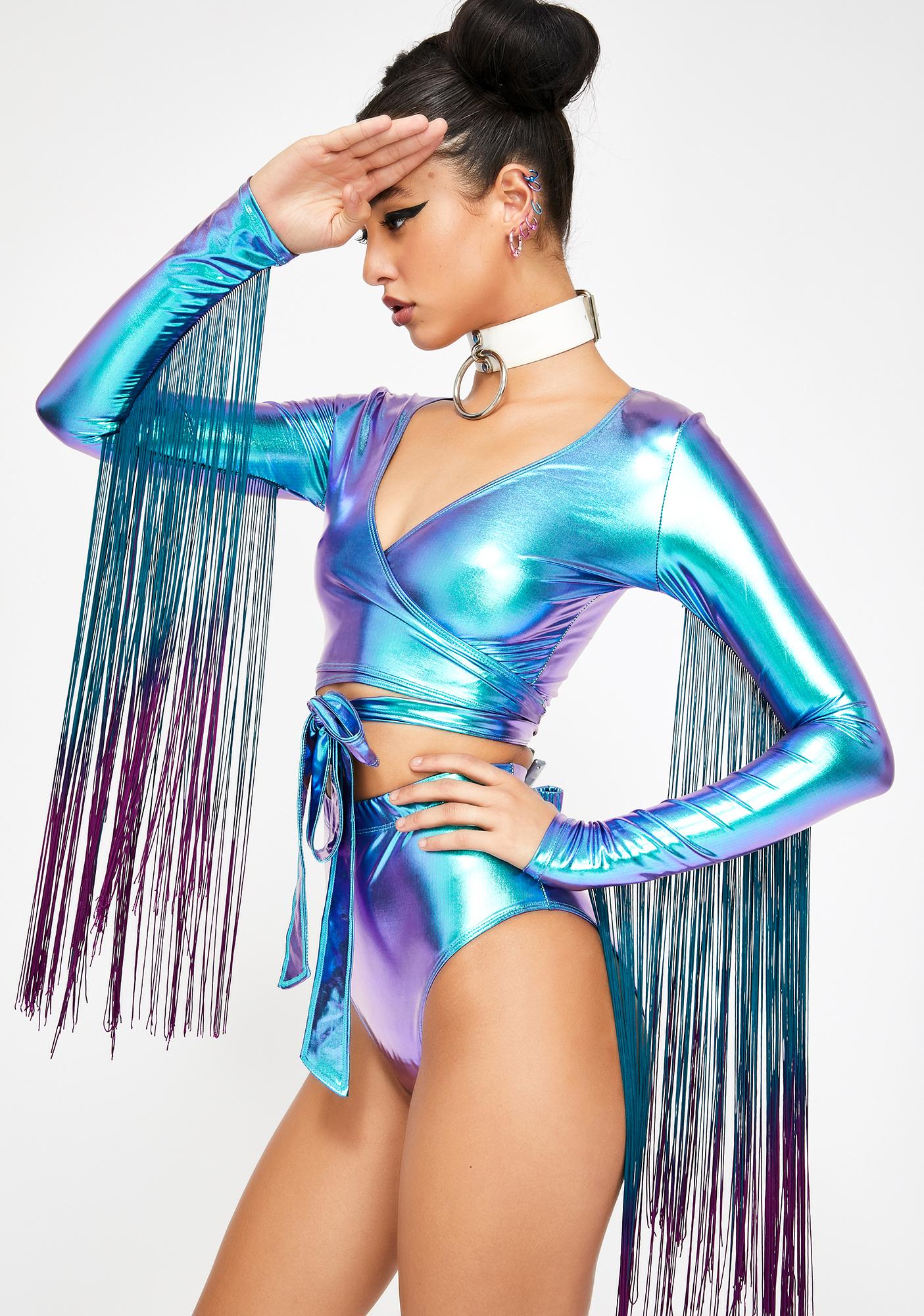 Out-Of-This-World Space Cowboy
Yeehaw! Fan of the wild west and the unexplored realms of space? Combine these two iconic looks to create the space cowboy! Both intergalactic and classic, this fringe wrap top from Dollskill will have you looking like the coolest cow/alien wrangler at the festival.
Pair it with a fun cowboy hat and some light-up blasters (check festival guidelines to make sure they're allowed) and you've got yourself the ultimate costume. Depending on what vibe you're going for, you can customize this to your liking!
---

Pikachu or Detective Pikachu!
What better way to ensure you're comfortable all-night-long than to spend the night in a onesie?! They're cute and cozy and will hold up against even the most aggressive of dance moves. Feel free to drop it low in this costume, just be prepared to get a lot of compliments.
Although onesies come in all characters and colors, we're loving this Pikachu one. If you're a fan of Pokemon, throw it back to your childhood and pay homage to this electrifying, yet cuddly favorite by rocking this onesie. Plus, you could also pair it with a brown hat to be detective Pikachu. Comfy and current!
Looking for the perfect onesie to suit you? Check out our onesie buying guide for some of our favorites!
---
Spending Halloween at a festival this year? Let us know which ones in the comments!