Ōsé has made an impression on the Chicago house and techno scene with his stellar productions and opening sets before Jauz and Richie Hawtin.
---
Attendees at Jauz's North Coast afterparty or Richie Hawtin's recent tour stop in Chicago may have left asking themselves a question: who is Ōsé? The recent graduate of Los Angeles-based production school Icon Collective has returned to Chicago and made a name for himself in the local scene with multiple opening slots at Concord Music Hall.
With a production style that draws inspiration from several styles of house and techno, Ōsé has hit the ground running in 2019 and is an artist to keep an eye on in 2020 and beyond. He's released several EPs including 5150, Supplier, and Power Move, all full of his dark and danceable production style.
With plenty of original music out now and even more on the way, Ōsé has recorded an exclusive all-original mix for us all to feast our ears on. Take a listen to his guest mix below and read on to learn more about this inspirational up-and-coming artist.
Stream EDMID Guest Mix 188 || Ōsé on SoundCloud:
---
Hi Ōsé, thanks for chatting with us today. Let's kick things off with a look at you as an artist, when did you first decide to dive into the world of dance music and what's the story behind your name?
My first exposure to dance music was when dubstep was first making its way into the States. It was so fresh and unlike anything I had heard before. I had always been making music and recording but I couldn't put together how the hell they were making this strange music, and I knew I had to figure it out so I thought I'd open up GarageBand and be on my way… boy, was I wrong.
After a bit more research I soon realized that I was fighting a very intense uphill battle trying to use GarageBand and it definitely showed in my finished product. I soon purchased Maschine (hardware & software) with hopes that it would improve my production efforts and although it did, I was not pleased with the workflow. 
With some more digging, I discovered that a lot of these artists whose music I was so taken aback by were using Ableton Live so I decided to buy a copy. Now I have all the tools that they were using…I just needed to put in my 10,000 hours (which I am still working on). 
As for my name: In certain mythologies, Ōsé is a fallen angel and one of the presidents of hell. He teaches man the liberal sciences and gives honest answers to questions of the divine as well as possessing the power to drive a man insane. It is all symbiotic with my branding that revolves around different forms of mind control.
After growing up in the suburbs of Chicago, you recently attended Icon Collective Music Production School. Tell us a little bit about your path and how you ended up attending there.
I was going through a really rough patch in my life and I knew that I had to make a change or else I wouldn't be able to take it much longer. I was so fed up with local bars and the same sad faces every weekend that it was driving me crazy. I had started producing the previous year and found some solace in my computer screen but hit a huge wall in my production skills and stumbled across Icon Collective's website at a perfect time. After a bit of research, I applied for the hell of it and to my surprise, I was accepted with less than a week to pack up all my stuff and head to Los Angeles. 
Being the pessimist I am I was unsure if I would be able to make it work but I knew that if I stayed in Illinois I would be stuck in the same depressing feedback loop with no light at the end of the tunnel. I just needed something to change, but nothing ever does unless you are the catalyst, so I packed my bags and rented a U-Haul to head to LA and start at Icon.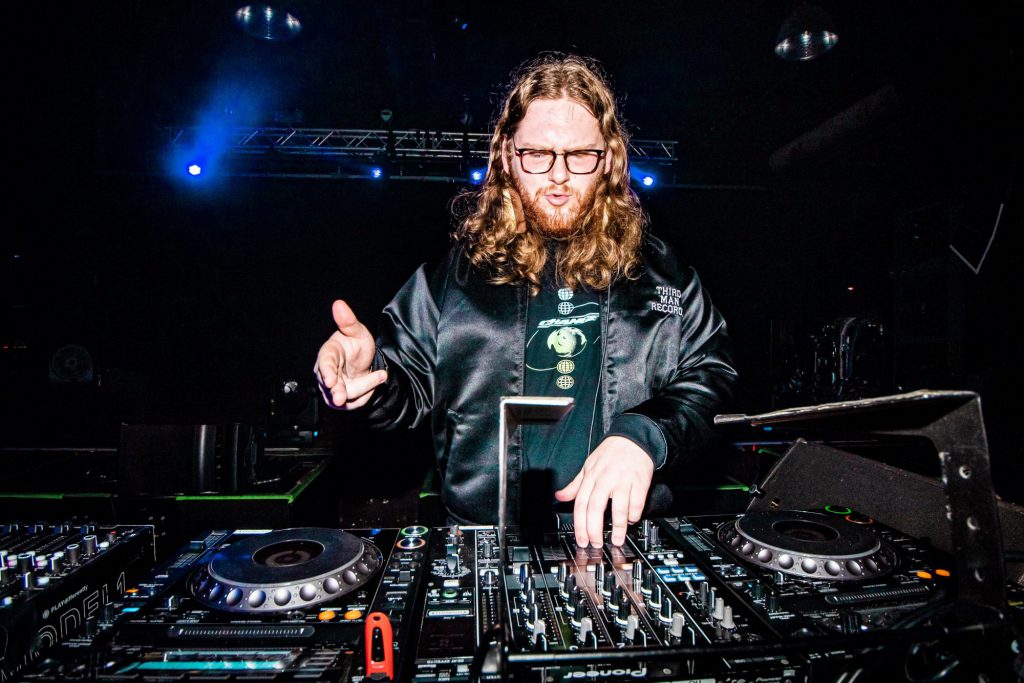 What are some of the most valuable pieces of knowledge that you gained during your time at Icon?
The most valuable piece of knowledge I received from my time at Icon was definitely via the Art of Flow course. It taught me how to create with no strings attached and just be myself because that is always the best version of you, and a version that no one can emulate.
You've burst onto the Chicago scene in the last month with opening slots for Jauz and Richie Hawtin at Concord Music Hall. Describe what went through your head thŌsé nights. What was that experience like?
I have been making and performing music for just about my whole life but my shows would usually be to an empty room or if I was lucky, a packed basement of 100 people max. To play to clŌsé to 1,000 people and showcase all my hard work was an absolute dream, and it was even more special to share the stage with a fellow Icon graduate. I don't remember much of being on stage as I kind of blacked out from the adrenaline, but I do remember immediately stepping off the stage and crying as I gave my father a big hug who has always been my one of my biggest fans and supporters alongside my mother and sister. 
As for the Richie Hawtin show, which was even harder for me to process. He is one of the main proponents that has allowed electronic music to be more widely accepted and is a trailblazer for the genre of techno and electronic music in general. On top of all that, he's one of my biggest influences. To share the stage with someone of his caliber was just a dream come true, and it was the perfect opportunity to showcase the darker side of Ōsé.
What stands out about your music is that it's allowed for you to open for two incredibly different acts. What kind of vibe do you go for in your sets and do you approach preparation for them differently?
Although a DJ is suppŌséd to be a crowd-pleaser, I think the most important part of DJing is playing music that resonates with you on every level possible. If you are having fun and playing the music you love, I feel that it's quite hard for the crowd to have a bad time unless they came to the gig with the wrong attitude in the first place. 
From a spectator standpoint, the most memorable times at a show are always unreleased songs that you have never heard, and may never hear again, so I try to play as much of my unreleased music as possible to give the concert-goers the same feeling of ecstasy that I feel when I hear a song that I won't be able to hear again, or at least for another couple months until released. 
You've had no shortage of new music releases in 2019, with several self-released EPs. How have you been able to crank out so much in so little time and what's your production flow like?
The best way to have a high output, in my opinion, is to never let yourself stop creating. I believe that sometimes we may think that our creativity is strained or worn out when it may really just be our ego not being pleased with what we are creating. That being said, I think it's always important to remember why you're creating: not because you want to make a "banger" but because of the love of creating in the first place. So when your track isn't just what you want it to be, you can stay grounded and keep improving. 
It's always important to know your limits and when you should step away from your studio for a break, but just as important to know when you should work through the problems that you are encountering. When you work through thŌsé problems you become a better producer and even a better person with every hurdle you jump over.
You Full Control EP is scheduled to come out on November 1. What can listeners expect on Full Control?
You can expect a bit of a darker side on this EP. The subject matter is a bit grimmer than my usual songs as I want to shed some light on some of the issues that I feel we are all being faced with right now while still being a bit tongue in cheek. 
Music has always been a way for me to think more and expand my consciousness and I want to try and help other people explore their thoughts and consciousness with my music.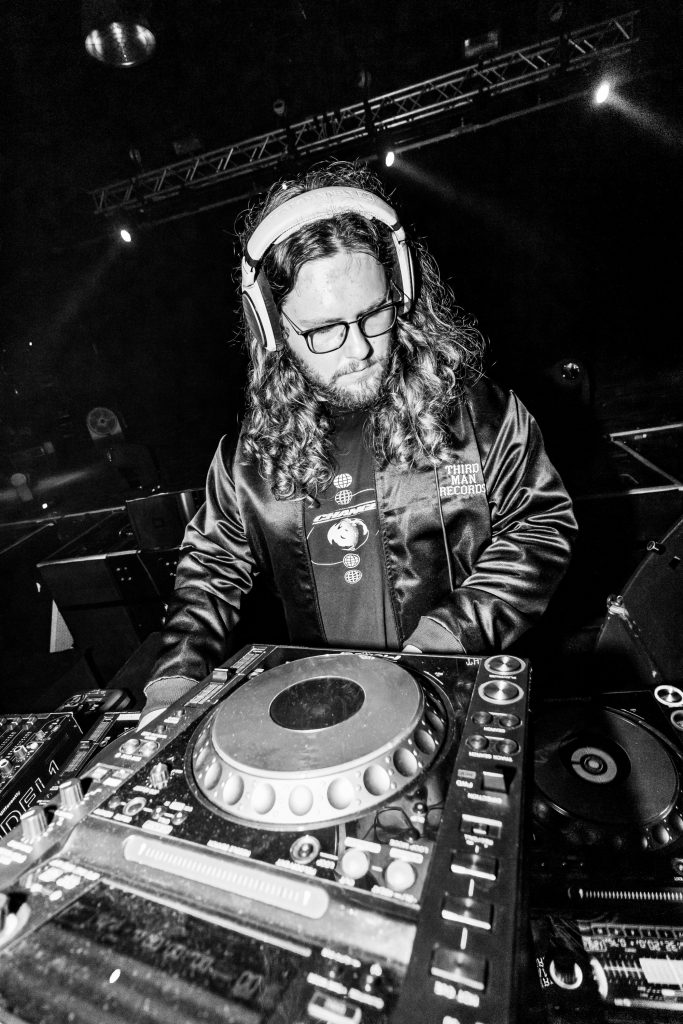 Looking towards the future, what are some things you'd like to achieve both short-term and long-term?
I am entranced by the rich history of electronic music and rave culture so aside from playing lots of gigs and releasing as much music as I can, I am working on getting involved in putting on shows for Chicago that showcase the gritty DIY nature of where raving truly come from. Nothing fancy; Just a dirty warehouse, good people, and loud tunes. So definitely keep an eye out for 5150 branded events around Chicago in 2020 plus lots of Ōsé releases on my label 5150.
As for the long-term, I want to start an after school program that offers anything a young kid may need or want to explore as well as some of the things that our education system seems to forget about… I want to offer everything from production & recording classes, sports, finance, religion, as well as mental health and well-being courses and everything in between! 
I have always been blessed with a great family and a roof over my head but a lot of kids aren't that lucky and I want to offer thŌsé kids a safe haven to get away from their worries, even if it's just for a couple of hours a day. Music has always been my safe haven to escape my thoughts so I want to use my own music to provide the same thing for others.
Finally, what's your favorite part about the vibrant music scene here in Chicago?
I think the most beautiful and special thing about Chicago is how much everybody wants it… no matter what that "it" might be. The Midwest hustle is definitely a hustle that can not be beat and I think that's why we have some of the best art and music the world has to offer; without an ego attached most of the time. Everyone puts their head down and works, and when it's time to pick it up and see the fruits of their labor, it's easy to see how hard they worked for it. 
Chicago is absolutely one of the most special places in the world.
---
Follow Ōsé on Social Media:
Facebook | Twitter | Instagram | SoundCloud