Nightmare Festival is fast approaching and with its new home in Washington D.C., we're setting you up with a few spots for you and your friends to explore!
---
Contrary to popular belief, Washington D.C. is home to so much more than national parks and politicians. With its bustling nightlife, world-renowned music scene, and a surplus of eateries, D.C. is a haven for those willing to explore. That's why, for those who are traveling to the city for Nightmare Festival, we've dug up a plethora of activities for those willing to make the most of their time here!
From interactive and immersive museums that bend and melt the senses, to some of the best collections of restaurants, we've got you and your whole squad covered. So buckle up and get ready for the full D.C. experience!
Related: Be sure to check out all the other fun events that Nightmare Festival has to offer that include pre-parties and official afterparties you won't want to miss!
Tickets for Nightmare Festival 2019 are on sale now on Ticketmaster with prices starting at $75. Grab your passes now and let us know if you'll be attending in the comments!
Five Things to Do in Washington D.C. Before Nightmare Festival
---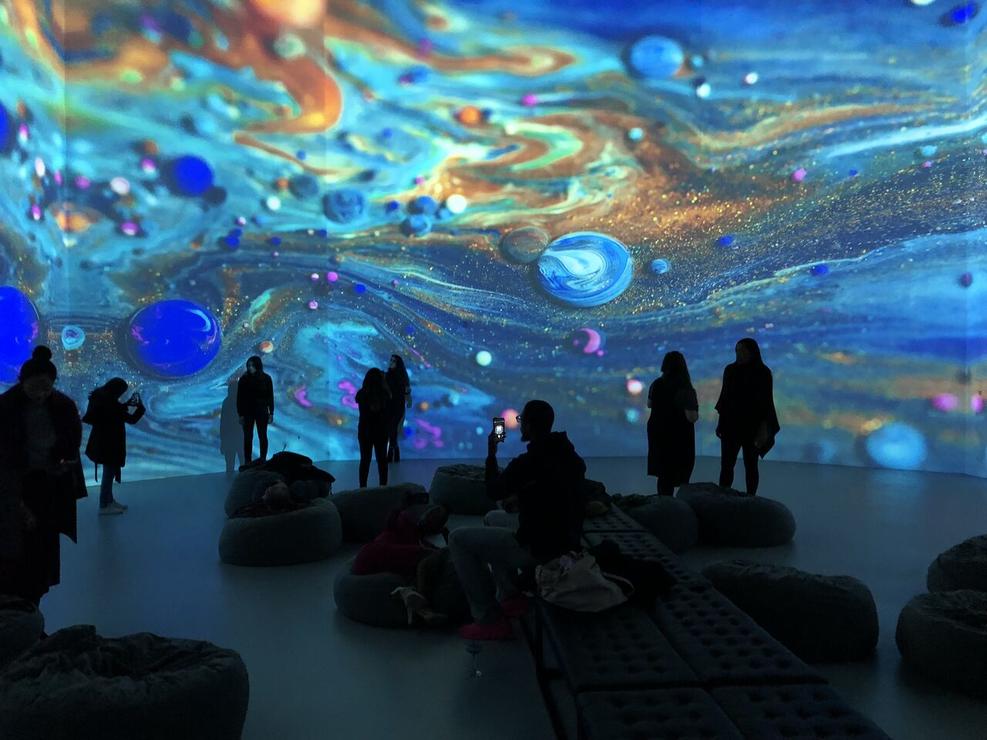 Take in some art at ARTECHOUSE
Founded by art advocates Sandro Kereselidze and Tatiana Pastukhova, ARTECHOUSE is an immersive and interactive audio-visual experience. The space showcases exhibits from new media artists who utilize music and technology to create mind-melting encounters.
As of September 28, ARTECHOUSE welcomed artist collective Daito Manabe x Rhizomatiks Research for their new exhibit "Lucid Motion". Visitors will get to engage with dance performances themed on human motion, lights and shades through multiple rooms. You definitely don't want to miss your chance to experience!
Date: September 28, 2019, to December 1, 2019
Location: 1238 Maryland Ave SW Washington, District of Columbia 20024
Age Restriction: All Ages
Cost: $16
Tickets: Purchase Here  
Facebook Event Page: RSVP Here
---

Explore the world of espionage at the International Spy Museum
If you've ever been interested in the wild world of espionage then the International Spy Museum is the spot for you. With a new home at L'Enfant Plaza right across from the Anthem, the International Spy Museum has reopened, expanded and is better than ever. The exhibit starts off with an interactive spy mission, giving all its visitors a cover identity, briefing, and an introduction into the all to real-world of espionage.
One of my personal favorite features of the museum is called "Cover Action", a whole exhibit detailing the success, failures, and technologies of the world's most famous missions. If you're itching to discover the world of spy-craft, then this museum is a must-see on your trip to D.C.!
Location: 700 L'Enfant Plaza, SW Washington D.C. 20024
Age Restriction: All Ages
Cost: $22.95
Tickets: Purchase Here  
Facebook Event Page: RSVP Here
---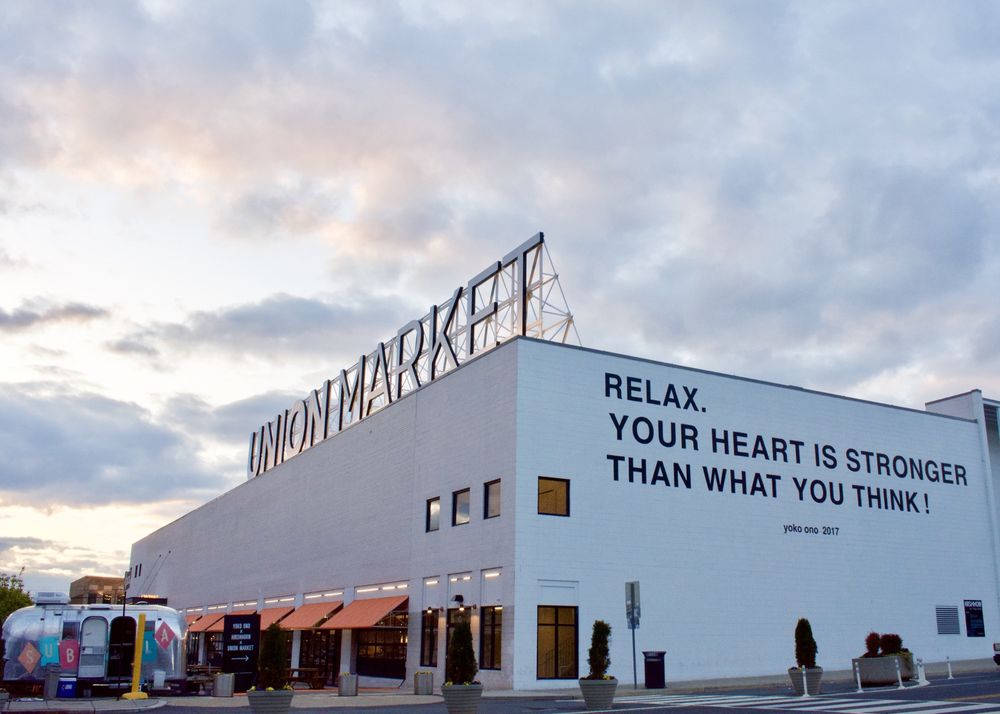 Grab a bite to eat at Union Market
Union Market has been a D.C. staple for the mega foodie since 2012. Busting with world-renowned eateries, shops, and art installations, this spot draws in patrons from all over to explore its space.
This massive warehouse is home to more than 36 food and small shop installations so the whole squad can eat up or shop as they please. You'll find a plethora of distilleries, wine bars, bakeries, ethnic foods shops, soul food spots, as well as vegan and vegetarian havens inside. This is definitely worth a stop for those looking to expand their palette!
Name: Union Market
Date: Tuesday – Friday, 11 AM to 8 PM; Saturday – Sunday, 8 AM to 8 PM
Location: Union Market, 1309 5th St NE, Washington, D.C.
Age Restriction: All Ages
Cost: Free!
Facebook Event Page: RSVP Here
---

Expand your reality and experience all that the 29 Rooms Exhibit has to offer.
Just in time for Nightmare Fest weekend, On October 18 – 27, the D.C. Armory will be hosting the 29Rooms: Expand Your Reality exhibit! A smorgasbord of immersive art, interactive exhibits, and customized experiences unique to the D.C. installations. D.C.'s visual artist, animator and illustrator Trap Bob has played an in part of bringing this new world of art and social activism to life, partnering with the ACLU to bring signature displays to all its locations. This rare experience is very much worth stopping by while in the district!
Date: October 18 – 27, 2019 – 10 AM- 8 PM
Location: D.C. Armory:2001 E. Capitol St. SE, Washington D.C.
Age Restriction: All Ages
Cost: $29-34
Tickets: Purchase Here  
Facebook Event Page: RSVP Here
---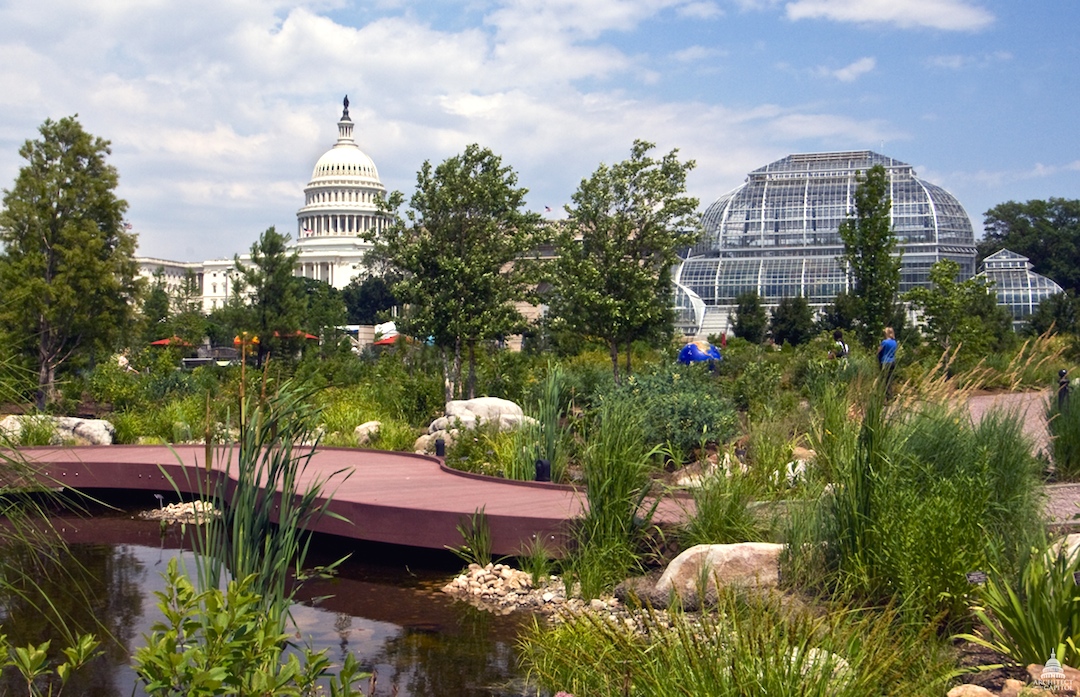 US Botanic Garden
One of D.C.'s staple landmarks, the United States Botanic Garden is one of the best free attractions around. Boasting ten different garden rooms, it's the best place to step away from the hustle of Ubers and scooters and take in the wondrous spaces of exotic greenery. My friends and I always make a point to stop and smell the corpse flower, a running practical joke for our unsuspecting friends. Open every day from 10 AM to 5 PM, take a minute to wind down and explore the space!
Hours: Monday – Sunday 10 AM to 5 PM
Location: 100 Maryland Ave SW, Washington, D.C.  20001
Age Restriction: All Ages
Cost: Free
---
Where is your favorite place to visit when in Washington D.C.? Do you have a recommendation we should check out? Leave a comment below!