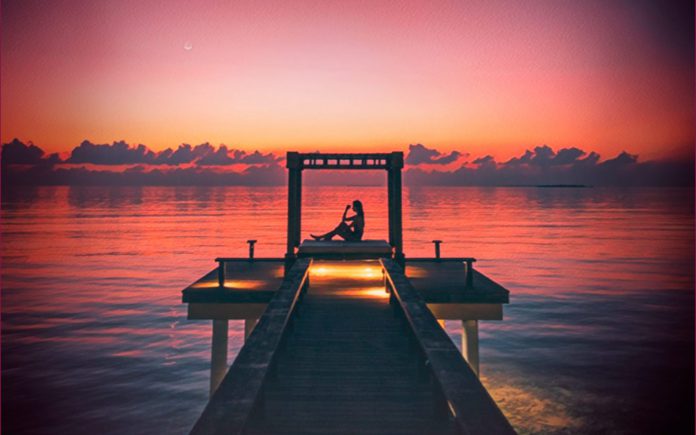 Silk Music producers turn the synthwave sounds from The Midnight into progressive masterpieces with the release of Remixed 02.
---
The Midnight has been delighting listeners with their hypnotic tunes for years. From hits like "Sunset," "Vampires," and the duet vocal track "Jason," (feat. Nikki Flores), they have established themselves as a powerhouse in the synthwave scene. The '80s sound on their tracks was given a spin and transformed into powerful progressive tunes as artists from Silk Music touched them up on The Midnight Remixed 01, and now, artists from the label are back with another take with The Midnight Remixed 02.
Focusing on intelligent and emotive music, Silk Music has been a mainstay in the progressive scene that has promoted plenty of unique artists over the years. Masters of progressive house, trance, and chillout genres, they exemplify only the best in melodic and smooth tunes. After the first round of remixes that was simply magical, artists like Nox Vahn, PROFF, and Claes Rosen have twisted tracks for this second helping of progressive vibes we can't help but get enough of.
Be sure to buy or stream this fantastic album on your favorite streaming site! Read below for my comments all of these great remixes of the Midnight's tracks!
Stream The Midnight Remixed 02 on Spotify:
---
The album starts off with Timecop1983's remix of "Arcade Dreams".
Although Timecop1983 is not a Silk Music artist, they are long-time collaborators with The Midnight. The remix of "Arcade Dreams" starts off similar to the beginning, with no vocals, and airy chords with a twinge of sultry yet funky synths with hints of a guitar. As the 80's sound effects and percussions come to a close, the chords bring us to an atmospheric end, acting as a perfect intro and preparing us for the rest of the album.
Picking up the tempo is Dan Sieg's remix of "Crystalline".
"Crystalline" is a vocal track that starts off with a driving beat, leading into vocalized harmonies and airy yet heavy basslines. The slight percussions supplement the vocals, giving it a crystal clear melody line, carrying us through to the next song.
PROFF and Nox Vahn impressively remix two of The Midnight's best tracks: "Kids" and "Nocturnal."
Both of these tracks have a deeper, darker feel. "Kids" is a more upbeat track with heavier basslines, and dark synths to contrast the bright vocals and kids group chanting.  Nox Vahn's remix of "Nocturnal" actually surpasses the original for me. The breakdown is full of passion. The chords are proggy goodness and the percussions build to an energetic yet mysterious ending.
One of the most interesting remixes on the album to me was Kobana's take on "Collateral".
This fun little tune is a remix of a saxophone heavy non-vocal track. The main melody is still there but everything else has changed. The synths are more updated and poppy, there's much less saxophone, and the bassline is more prominent than the original to really make this track stand out. This is also the case with ERKKA's fantastic remix of "Lonely City". Originally a non-vocal track with slower percussion, it has now been sped up considerably. The feel-good song gives listeners a sense of comfort as the soft synths are atmospheric melodies float around the beat.
Probably the most anticipated remix on the record for me was Blood Groove & Kikis' remix of "Daytona".
First of all, "Daytona" is one of my favorite tracks by The Midnight. Featuring an upbeat swing, great synth runs, a fantastic 80s melody, and a driving bassline… what more do you need? Well Blood Groove & Kikis has the answer to that question. Slowing the tempo a bit while adding in some heavy melodies and groovy beats all blends together seamlessly and builds to a grand finish. This remix is sublime.
Claes Rosen's remix of "Tokyo Night Train" takes us on a journey through sound.
Personally, this is one of my favorites on the album. I've always been a fan of this type of happy sounding deep house. There are airy flute notes that will have you floating away, a muffled snare in the breakdown with building layers of melodies, leading to a funky final drop, and closing out beautifully.
"Shadows" and "Lost Boys" get emotional remixes by A.M.R. and Uppermost.
Both original versions of these tracks feature emotional lyrics, so it was great to see the remixes amplify that emotion by emphasizing the melody with powerful chords and percussion. The words of "Lost Boys" tell a story of love, and being lost before finding that special someone and receives a more uplifting chord structure. On the other hand, "Shadows" tells a more dramatic and mysterious message of demons lying within a city with a chord structure that evokes a more melancholy feel.
Last but certainly not least, Jayeson Andel's remix of "The Years".
Judging by this remix alone, you can tell Jayeson Andel is a truly skillful melody writer.  His chords are powerful and euphoric as they lead the vocals to an emotional climax near the middle of the song. A countermelody comes in surprising listeners and adding that much-needed layer of emotion as the backing chords swell and breathe so much life to this closing track. The listener is left refreshed and with a smile as the chords fade out and the album comes to a fabulous close.
On The Midnight Remixed 02, each artist really put their best foot forward to deliver some progressive goodness.
Every track is sure to delight everyone that listens, no matter if they're someone in love with 80s synthpop or looking for more deep/progressive house. Silk Music Recordings has constantly exemplified great talent, and this remix album is no different. It is definitely going to be on repeat for me for quite some time!
---
The Midnight Remixed 02 – Tracklist:
Arcade Dreams (Timecop1983 Remix)
Crystalline (Dan Sieg Remix)
Kids (PROFF Remix)
Nocturnal (Nox Vahn Remix)
Collateral (Kobana Remix)
Lonely City (ERKKA Remix)
Daytona (Blood Grooves & Kikis Remix)
Tokyo Night Train (Claes Rosen Remix)
Lost Boy (A.M.R. Remix)
Shadows (Uppermost Remix)
The Years (Jayson Andel Remix)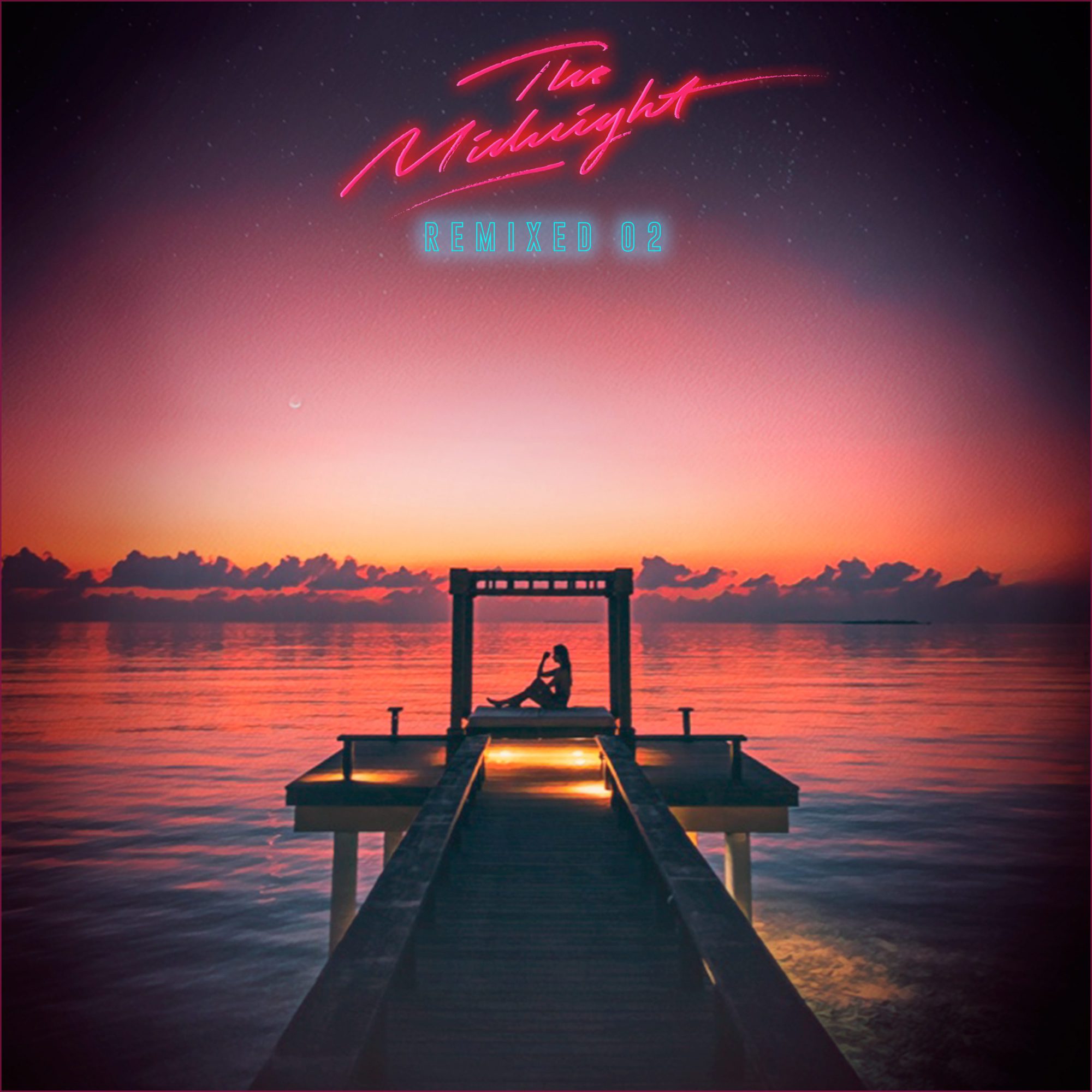 ---
Follow Silk Music on Social Media:
Website | Facebook | Twitter | Instagram | SoundCloud | Youtube
Follow The Midnight on Social Media:
Website | Facebook | Twitter | Instagram | SoundCloud | YouTube