Get ready for Life is Beautiful 2019 with this year's Culinary Experiences, The Kicker, and Ideas stage lineups!
---
In addition to bringing some of the best music in the scene, Life is Beautiful will host a variety of culinary, comedy, and learning experiences throughout the weekend. Of course, the music will always be at the forefront of the festival, but getting a taste of local cuisines, catching some laughs, and tuning in to the Ideas stage will make for a much more wholesome experience.
Life is Beautiful is more than just a music festival. With the addition of these lineups, attendees can look forward to submerging themselves in all the magic that makes this festival so unique.
The culinary lineup will host 80+ food vendors spread out across the festival. Whether you are vegan, gluten-free, vegetarian, or have no food restrictions, Life is Beautiful has curated an outstanding collection of vendors for your tasting pleasure. Follow your nose and taste whatever is calling your name. The food is so good, you can't go wrong with anything you try.
The Kicker will be home to a variety of experiences including 15+ comedy acts, the Ideas learning stage, Emo Night dance parties, and more. Comedy headliners this year are Fred Armisen, Nikki Glaser, Chris Redd, and Kaitlyn Bristowe of Off The Vine. The Kicker will also host talks from Queer Eye's Jonathan Van Ness, Desus & Mero, and Pod Save America. If you are in need of a quick laugh or want to dive deeper into real-world conversations, be sure to stop by The Kicker.
Related: Read all about our experience at Life Is Beautiful last year for a taste of what's in store!
---
Life is Beautiful 2019 – Culinary Lineup: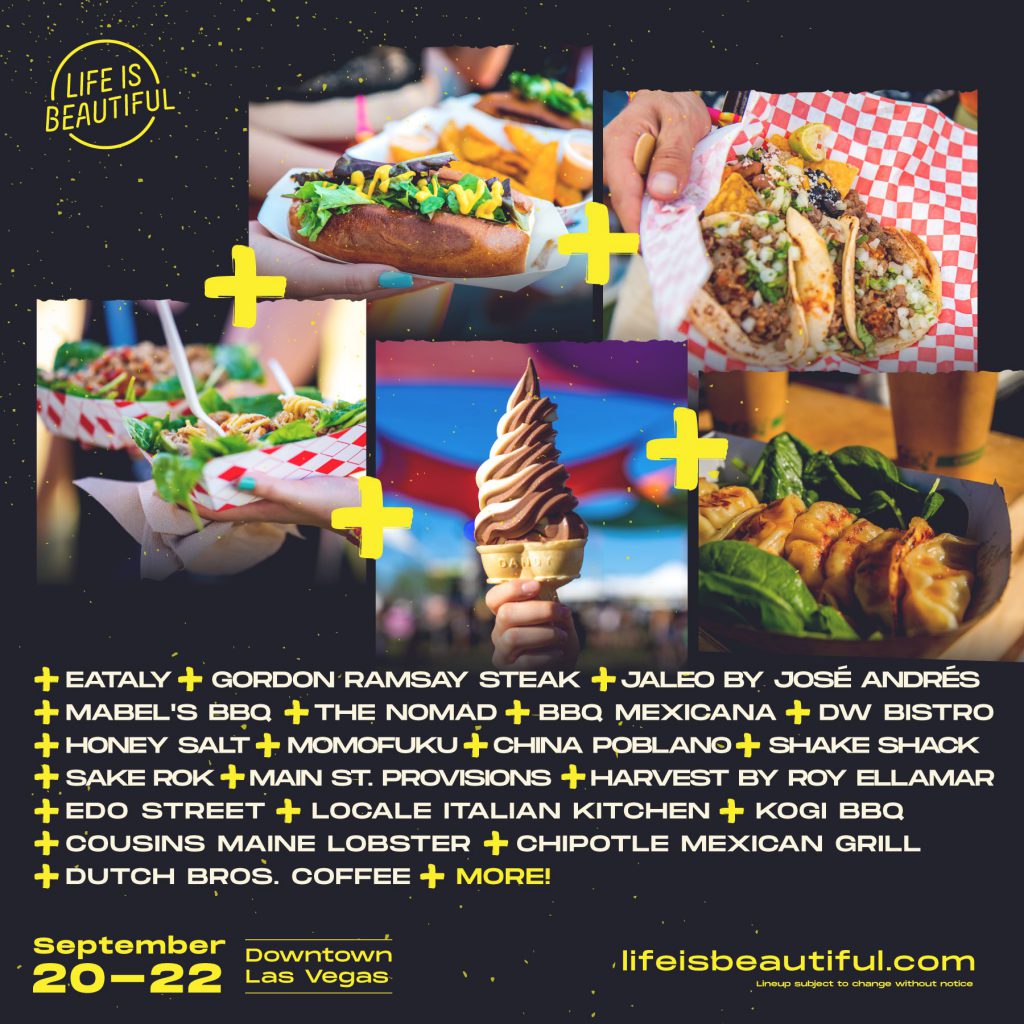 ---
Life is Beautiful 2019 – The Kicker Lineup: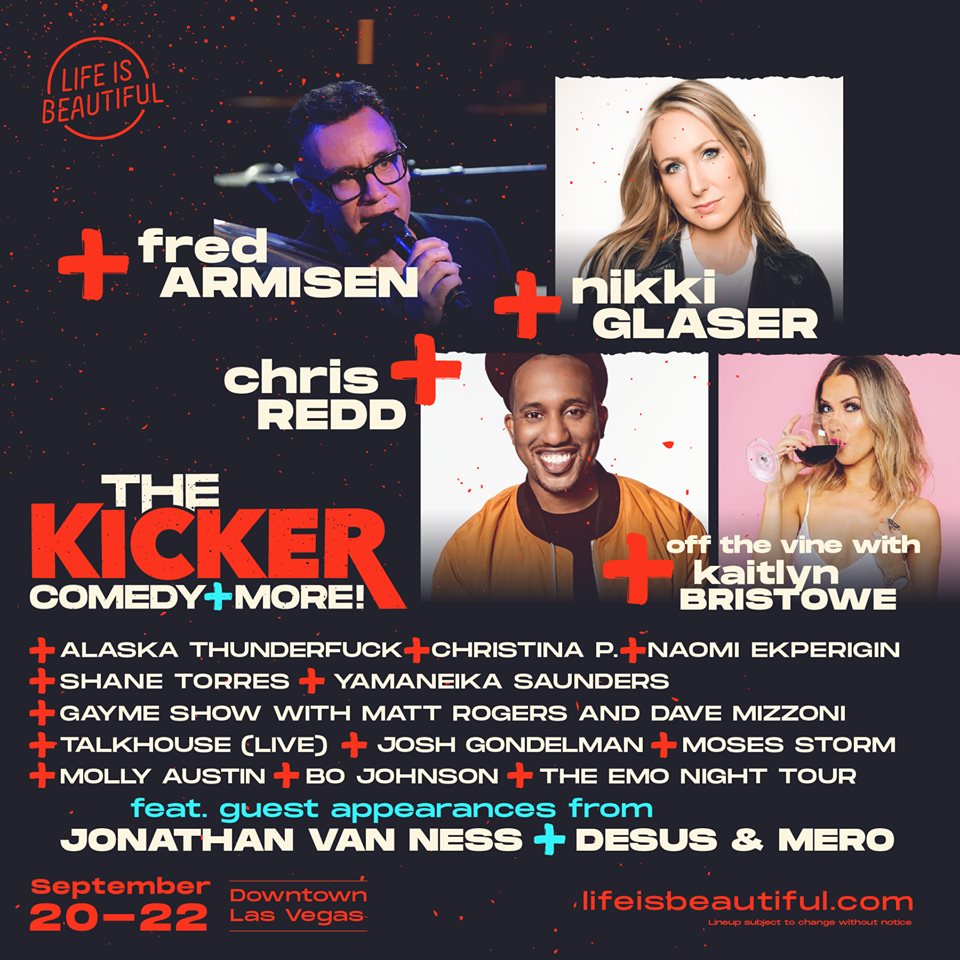 ---
Life is Beautiful 2019 – Ideas Lineup: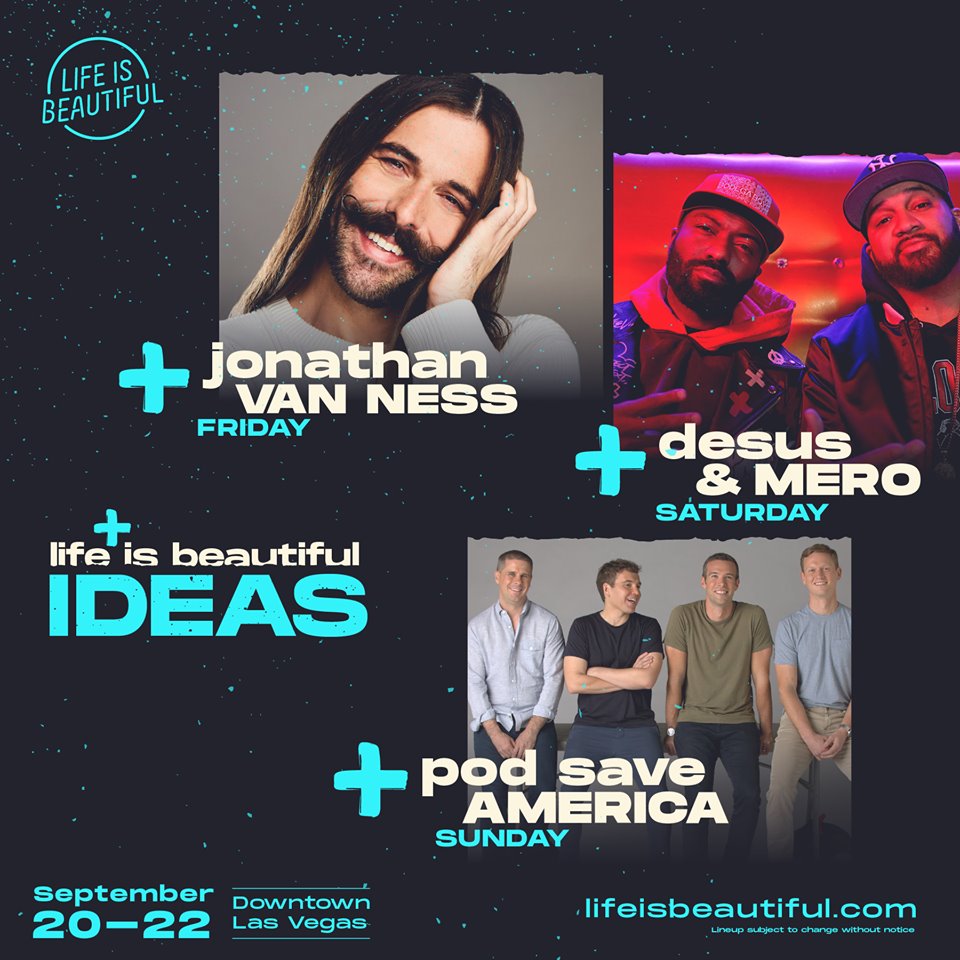 ---
Connect with Life is Beautiful on Social Media: