After the release of his latest album Live Free, San Diego-based artist VOLO stopped by to chat about his creative process and gifted us with a serene guest mix!
---
If you're a fan of music that takes you on a journey then VOLO is an artist who should definitely be on your radar. Hailing from sunny San Diego, he has been serenading listeners with tracks that are filled to the brim with sweeping soundscapes, tribal tones, and tasty aural treats.
Over the past few years, he's unveiled multiple EPs and albums that have stood out as special, and this summer, VOLO released his latest body of work dubbed Live Free. Packed with ten tunes that had us falling deeper in love with his sound, it is impossible to listen without a smile on your face as you bob along to the beat.
VOLO goes above and beyond when creating his music as well, as he regularly collects samples while on his personal explorations of the world. Giving back to the community, he's compiled recordings he's collected from places like California, Oregon, and elsewhere in his Field Recordings series that is free for anyone to use.
Looking to gain some extra insight into his production process, inspirations as an artist, and more, we caught up with VOLO for a quality chat. Take a listen to his exclusive guest mix below and read on to gain more insight on this rising star in the scene.
Stream EDMID Guest Mix 181 || VOLO on SoundCloud:
---
Hi VOLO, thanks for taking the time to chat with us today and congratulations on the release of your album Live Free. What was the production process like and where did you draw inspiration from when sitting down in the studio to create this album?
Thanks! The whole process wasn't very linear or streamlined. Some of the tracks I had started over a year ago but needed to let them sit for a while. Others came together very quickly towards the end. There's been a lot going on in my life the past year and I've had lots of different sources of inspiration. It was difficult to wrap these all into a cohesive project but I felt like in the end it added a nice diversity to the album. Most of the tracks are reminiscent of a certain event that happened in my life so it feels very pure to me.
When we listen to your previous releases like Drifter and Force of Nature or your most recent album, it's clear that you want to take listeners on a journey with your sound. What led you to develop this approach in creating your bodies of work?
I think it really comes down to what I enjoy and what most excites me about music production. As a fan, I love music that's immersive and evolving. Oftentimes, it feels like I'm writing a movie in my head as the music is very visual for me.
Many of the sounds you use in your productions come from samples you've taken "in the field". Where has been your favorite place to grab an audio sample from?
I love taking recordings from hikes – where I can get sounds without much background noise from the city. I really love it! It really connects me with the moment when I'm recording somewhere. I sit and listen to the symphony of sounds all around. In our everyday life, we don't take much time to intently listen to all of the sounds around us – it's very meditative.
You've also paired your music with some stunning cover art. How did your relationship with Trent Kühn first form?
I've been following his artwork for a while now and love his style. I reached out to him over Instagram and it came about pretty naturally – the excitement to work on the project was mutual.
If you could play a set in any place around the world, where would you pick and why?
On a beach in Maui would be nice. 🙂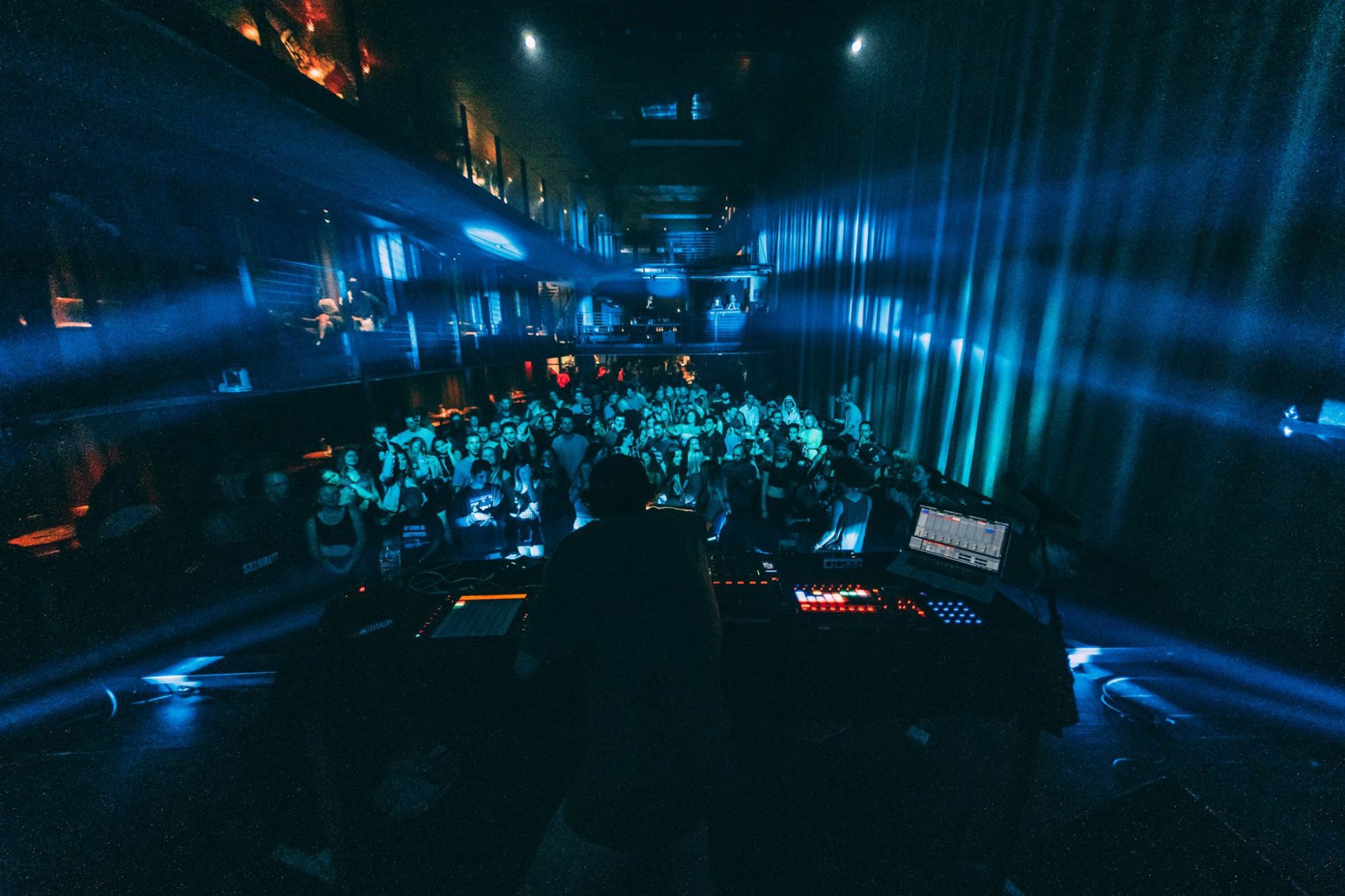 As an artist rising through the ranks of the scene, what has been the biggest struggle that you've faced so far in your career?
Honestly, it's just been overthinking things. When I first started making music, I felt so much freer creatively because there were no expectations and it was purely just for the fun of it. I still feel this way but as I've progressed more I'm always trying to improve & push the boundaries. I've gone down the path of taking it way too seriously at times and working until burnout. I'm trying to find a balance now of pushing myself creatively but also taking care of myself. It can be a very solitary pursuit and I've learned a lot about myself in the process.
Who are three artists that have been the biggest influence on your life and why?
When I was younger I really connected with Boards of Canada. There was something about the feeling in their music that I had never experienced up until I started listening to them. In college ODESZA was a big influence for me – I loved the sampling/textures and their melodies would always hit the sweet spot. More recently I've been very inspired by Emancipator, Koan Sound, and Tash Sultana to name a few.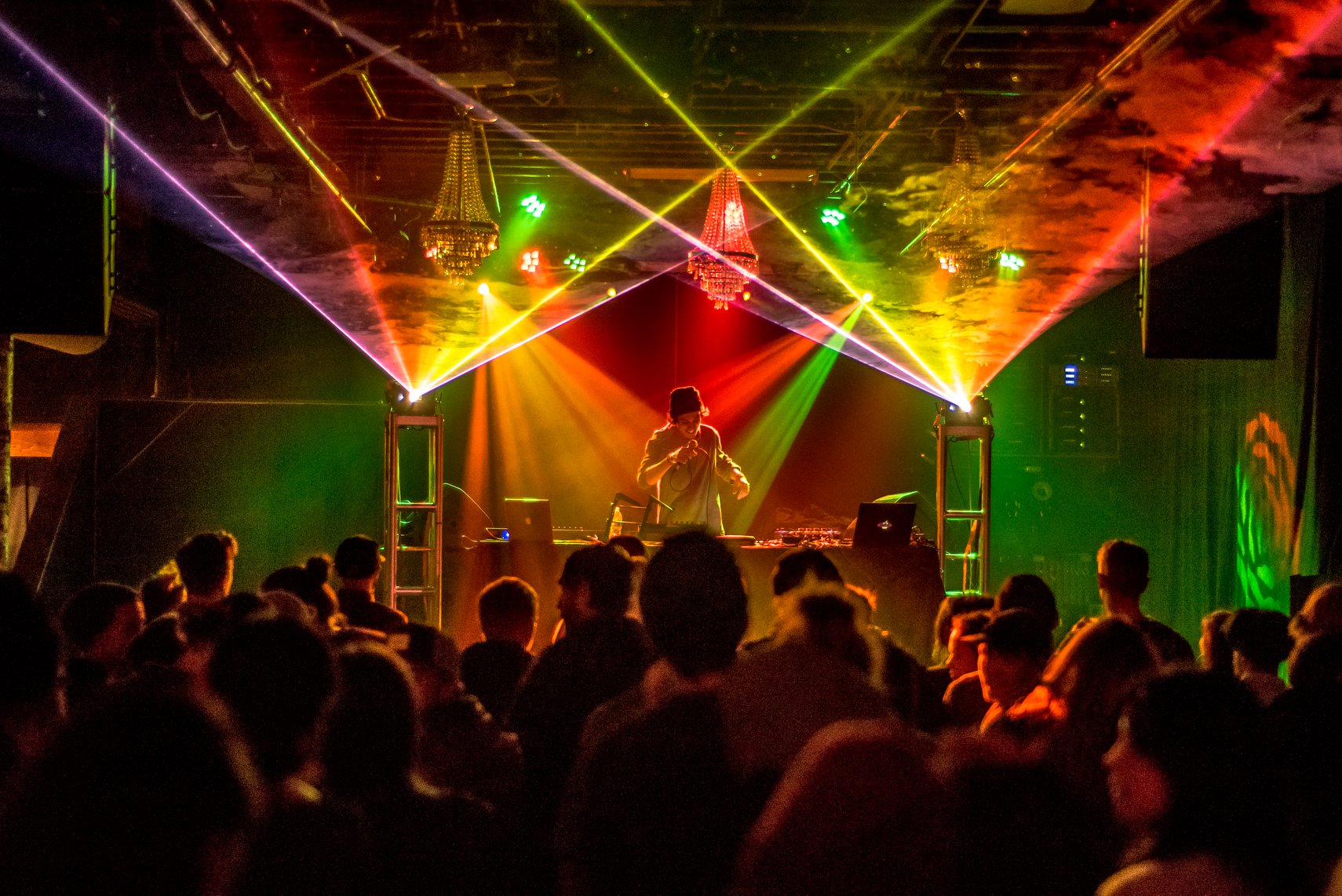 Since San Diego is your hometown, can you share what your favorite part of the city is and somewhere we should check out?
Balboa Park is a great place to hang out – and the beaches are beautiful. I would do a sunset bonfire on the bay!
Finally, with the second half of the year in full swing, what are some of your goals for the remainder of the year and moving into the future?
Right now I'm really excited about collaborating with lots of new artists. I also have a new EP that I'm working on wrapping up along with a few other side projects. I hope to keep expanding the project into new, creative territory and always be real with myself on what I'm feeling at the moment.
---
Follow VOLO on Social Media:
Website | Facebook | Twitter | Instagram | SoundCloud