After stunning crowds at major festivals like EDC Las Vegas and Ultra Miami this year, we caught up with rising star Callie Reiff to chat about her music and more!
---
If you're looking for one of the fastest rising artists in the electronic music scene today, then you should definitely be tuning into the sounds coming from Callie Reiff. Hailing from the dance music mecca that is New York, she has been gaining some serious momentum over the past few years with releases on powerhouse labels like Fool's Gold and mau5trap.
Teaching herself how to drum at an early age, Callie Reiff studied at Dubspot to hone her skills in the dance music space. Last year saw her take us for a ride with the release of her remix of Alison Wonderland's "No" and she's kicked things up a notch in 2019 by recently dropping her EP See Through on mau5trap as well.
But she isn't just stuck to the studio either, as Callie dominated the decks at iconic festivals like EDC Las Vegas, Ultra Miami, and more already this year. With her sights set on a performance at Creamfields and the recent release of her EP, we caught up with Callie Reiff to dig a bit deeper and explore her world!
Take a listen to the See Through EP on Spotify below, download or stream it on the platform of your choice, and read on as we go in-depth on this release and more with Callie Reiff!
Stream Callie Reiff – See Through EP on Spotify:
---
Hi Callie, thanks for taking the time to chat with us today!
Thank you for having me!
You just released the See Through EP on mau5trap. When did your relationship with the label first form and what was the production process like for the EP?
Mau5trap has been one of my favorite labels for a long time. In their release after release, you hear high-quality music while they simultaneously introduce you to up and coming talented artists. Some of the artists I've discovered on their label that I'm listening to a ton recently, are Eddie, No Mana, Sara Landry, i_o, Julian Gray, and Gallya.
One of my favorite Mau5trap records is Rezz's tune with Fytch called Toxin. My team introduced me to the label and they liked what I was doing so we made it happen! Since then, I've been enjoying playing Mau5trap's stages at Ultra and EDC Vegas. Also, it was my first time playing those festivals.
I've been constantly creating new ideas and trying my best to experiment with my sound. I came up with "See Through" and "Front" actually during the same few days when I was just recording audio clips of my drumming to try and incorporate those recordings in my tracks.
"See Through"'s vocals are from Splice and I dropped them in Ableton, chopped it up a bit and built the track from there. "Front" has my voice just talking saying "go to the front." That idea came from trying to create the nostalgic feeling of being at a concert with your friends and you're all rushing with excitement to get to the front of GA to hear your favorite artist.
Was the approach for these tracks different than the one you had for tunes like "Wobble" and your remix of Alison Wonderland's "No"?
My approach is different most of the time for every release depending on where I'm trying to take the track, whether it's a collaboration, or if I'm working with a vocalist, etc. Since my past original releases, I've definitely had tons of time and more experiences working on my craft so that I feel I've grown as a producer. When I create tracks now it's definitely a faster process than when I first started releasing music, as I'm more inspired than ever to create create create!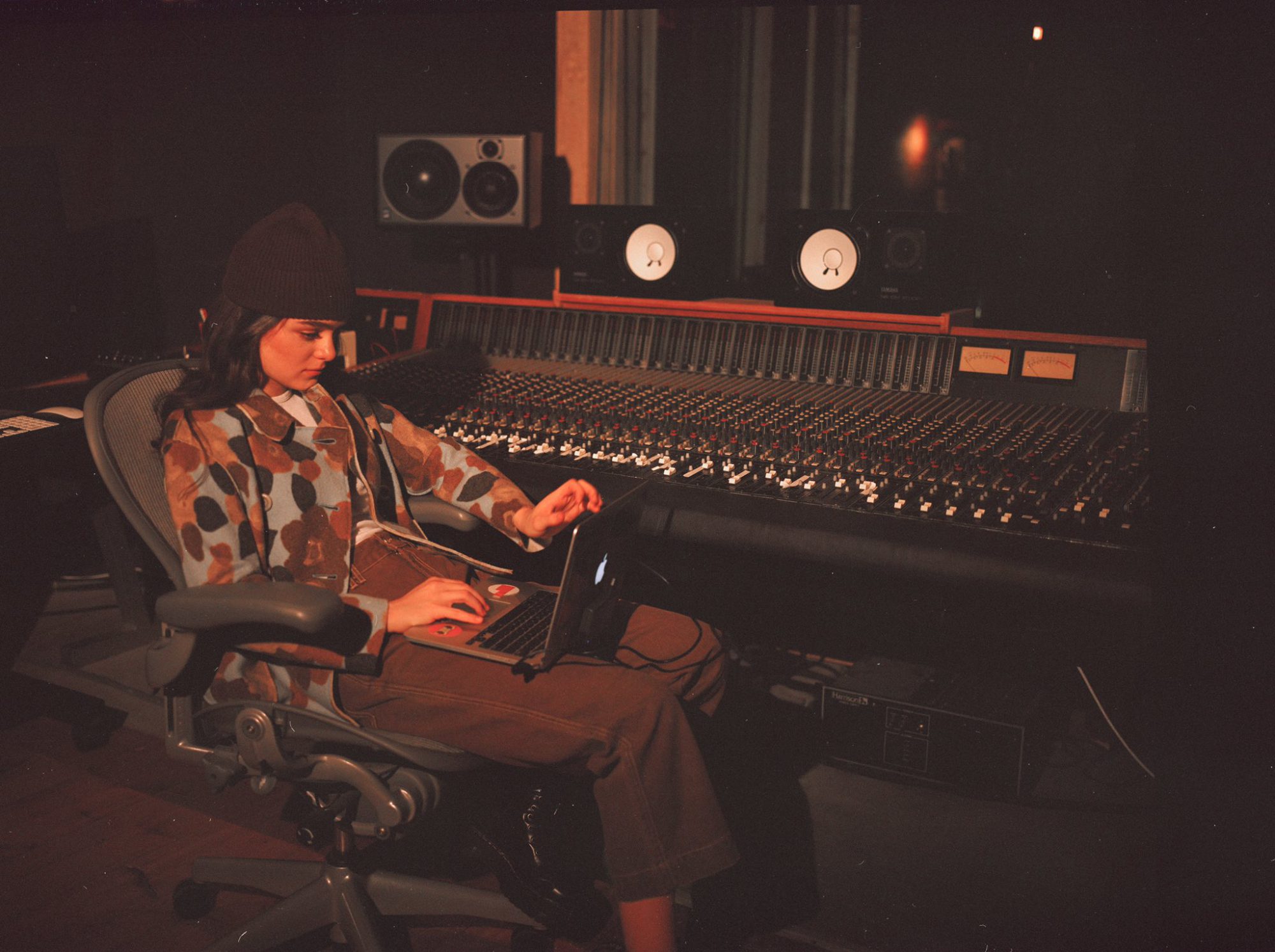 Over the past few years, you've seen lots of support from labels like Fool's Gold and now mau5trap. As an artist rising through the ranks of the scene what has this type of backing meant to you?
It's hard to put into words when artists that you've grown up listening to who got you into producing music in the first place, end up releasing your music on their labels. To get respect and feel supported by artists that are on the level I hope to be at one day, is humbling. I use that as motivation to continue working on music. The same goes for when people listen to my music and come to my shows. It's that surreal feeling that never goes away.
Back in May, you took the stage on the Parliament Art Car at EDC Las Vegas. What was it like playing the festival on such an intimate stage? Did you prepare differently for that set compared to the one at Ultra earlier this year?
With every set I play, I try my best not to repeat a lot of music I've already played beside my own released or unreleased music. There are a few mixes I know I love playing that I tend to repeat but I play them at different times in each set. Getting to play EDC Las Vegas on the Art Car was so amazing!
I prepared my set differently for EDC than Ultra since my Ultra set time was a during the day whereas at EDC it felt more like a late-night after-party vibe. The car stage was literally moving from left to right at some points from everyone dancing. [Laughs] I loved how close the crowd was to me. When the crowd is energetic and enjoying my set right away I end up feeling more comfortable to try new mixing ideas or to play unreleased tracks.
https://twitter.com/CallieReiff/status/1135956823503228929
You'll also be joining the mau5trap crew for another takeover at Creamfields later this month. Can you share what it was like when you found out you'd be playing the festival, and what can fans expect from your set?
Creamfields is a festival that's been a goal of mine to play at for a while. I was so excited when I found out I'd be playing it. I also thought it was great timing because I've been in studio mode since EDC Las Vegas and dying to test out what I've been working on to a great crowd, People can expect new music, lots of energy, and I'll be incorporating my drumming by playing my drum pad over some tracks throughout my set. I'm looking forward to exploring the festival and to catch other artists sets as well. I can't wait!
New York's dance music scene is renowned as one of the best in the world. What do you feel makes this city stand out among the rest? Where is your favorite venue in the city that we should check out?
I feel extremely lucky to have been born and raised in New York City. New York stands out because of the people, iconic music venues and the hustle. People make things happen here constantly and there are creatives wherever you go. It's inspiring to see. I've had so many opportunities and dreams of mine become a reality because of being here.
I'll be a die-hard fan of Webster Hall forever. I haven't been to Webster Hall since it closed and re-opened but I want to check it out soon! I'd recommend checking out both the new Webster Hall and Brooklyn Mirage. When I recently saw Rezz at Brooklyn Mirage the sound system was so awesome.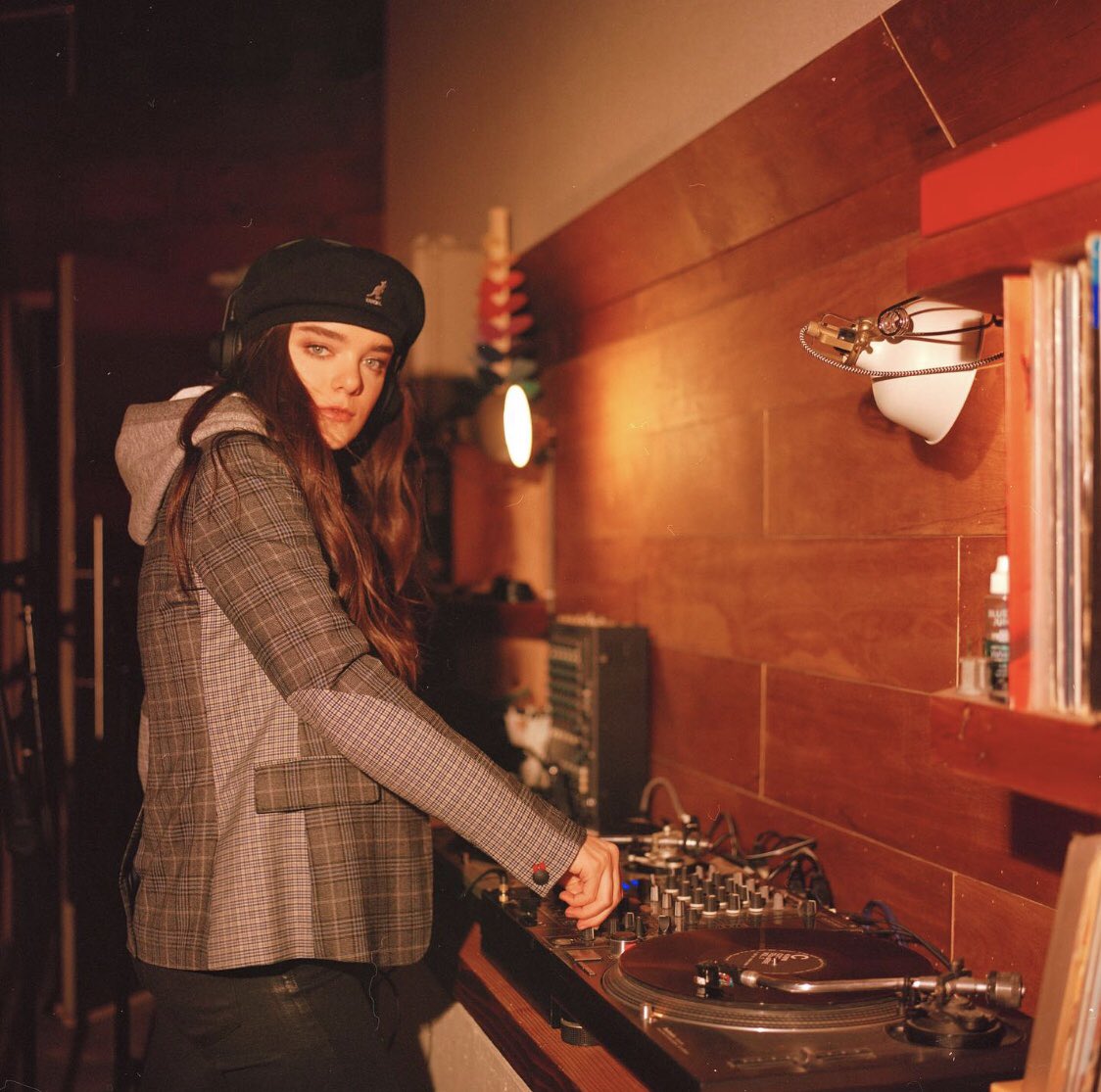 As a growing artist in the electronic music scene, what has been the biggest hurdle you've faced so far in your career and how have you overcome it?
I know I'll always have ups and downs and hurdles to overcome in this industry (as I would in any industry) but one of the biggest hurdles I've faced is when I was first starting out. When I would show up to Webster Hall at 15 years old to play a set, people had expectations and weird reactions on their face as I would walk in.
At first, it felt intimidating and it would make me second guess myself, even though prior to playing my first show, I practiced every day for about two years. There have always been people, even to this day, that will think I don't know what I am doing; "was that a pre-recorded?" they would say since I was young and I definitely didn't look like someone who was trying to blend in.
Once I played out a few times, I learned how to block out the noise and focus on what's important… the music, the crowd, and my own inner confidence. I'm so thankful to get to play shows and for those experiences when I was younger that helped shape me into who I am today.
Aside from your work behind the decks and in the studio you also have a career as a model. How have you managed to balance your time between the two? Do you find any unique challenges managing them both?
Music is everything to me, as I'm working on it 24/7, but since I've always loved fashion, I don't find it challenging to manage both. Fashion and music go hand in hand for me. I work with brands that I would wear on stage or that I already wear in my daily life so it stays a way for me to express myself and involve my music in the process of it all.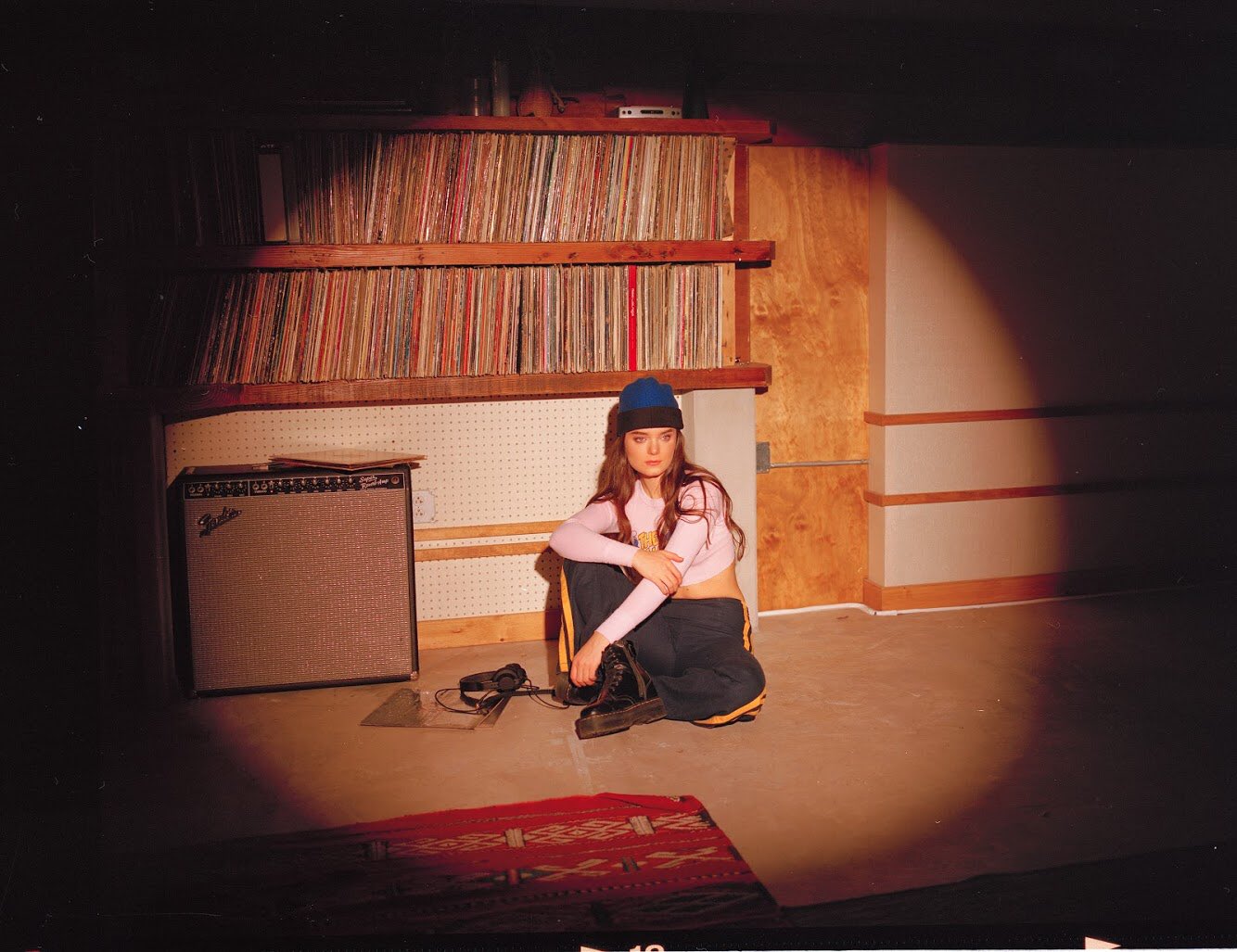 If you could only listen to three artists for the rest of your life, who would they be and why?
Love this question. Okay, in no particular order:
Beyoncé because… duh! She is the definition of longevity. Her music is empowering, uplifting, emotional, raw and I could listen to her voice on loop. On top of that, if anyone doubted her, "Homecoming", her documentary, proves she is a living legend.
Skrillex because he is such a big inspiration for me when it comes to my production since the beginning. He continues to think outside the box and still has fun with just creating and messing around with sounds.
Nina Simone because she was one in a billion. So extremely unique… the way her piano followed her voice, and her voice followed the piano. Her music lives on as she made a huge impact in the music industry and the world. Quick thanks to my dad for introducing me to her music when I was younger.
Finally, since you're from New York, where is the best place to get a perfect slice of pizza and what toppings should we get on it?
Hmmm.. This was a tough one but I'm going with Prince St. Pizza's Pepperoni Sicilian. Thank me later!
---
Connect with Callie Reiff on Social Media:
Facebook | Twitter | Instagram | SoundCloud