After launching her own record label Etiquette and stunning crowds at Electric Forest, we sat down with Hannah Wants to discuss what's next for the house artist!
---
Since first breaking out onto the scene, UK-based artist Hannah Wants has been riding a steady wave of success that has swelled over the past few years. 2018 was a massive year for her as she took the Coachella crowd by control and later that year launched her own imprint Etiquette which has since seen the likes of Kevin Knapp, DJ Lora, and Frederick & Kusse release on the label.
This year, that trend of total domination has continued as Etiquette picks up more speed with hotter releases than ever, and Hannah Wants has masterfully balanced her dream of running a label with jaw-dropping performances around the world. Taking the stage at iconic venues in Ibiza, Los Angeles, and more, she also made her debut at Electric Forest and made Forest Family members move to the beat at the Tripolee stage.
Fresh off the release of her single "Love Somebody" that's a true stunner and that massive performance, we wanted to catch up with Hannah to chat about the growth of her label and more. Take a listen to the track below and read on for our interview with her!
Stream Hannah Wants – Love Somebody on Spotify:
---
You just came off playing your first Electric Forest, it is highly regarded as one of the best fests of the summer in America, what was your experience like there? Did it live up to the hype?
It definitely did. I was making my debut at EF this year and so I kinda had no idea what to expect but it was super organised from the get-go which is always a plus. I arrived on site probably about 90 minutes before my set, popped into artist catering real quick (rarely gonna say no to food!) and was super impressed with the veggie / vegan options then I headed on to the stage ahead of my set.
The production and sound are always mega at American festivals and EF was no different and yeah, as for my set I was mad humbled by the turnout. I loved it and would 100% love to return one day!
Your label Etiquette has been around for a little over a year now, are there any unexpected challenges you've encountered or achievements you're proud of so far? Any big plans you can reveal?
"Bamboozle" was the first release April 2018 and although that would technically mark the launch of the label in my mind we didn't properly launch until September, I say "Bamboozle" was just a soft launch. ETI002 "Close To You" and ETI003 "You Keep Comin'" for me signify the real launch when we were fully ready to go and I've been really happy with how things have played out since.
I guess the first few months provided the biggest challenges, stepping into new territory and learning new lessons. As for achievements, me releasing what I believe to be my strongest music to date on my own label is an achievement, I'm proud (finally!) of what I'm putting out as a solo artist. And I'd probably have to say signing one of my fave producers Kevin Knapp to the label is another achievement, he's just a Don in the game. As for any big plans… just keep your ears peeled for a Hannah Wants X Kevin Knapp collab!
House music has exploded in popularity in America over the past few years, how does it compare to the house and techno scene in the U.K and across Europe?
The American club scene appears less 'druggy' than the UK scene, less crazy, I guess the curfews you guys have in most states impacts on the club vibe slightly in terms of that. Dance moves… Americans and UK ravers dance different too! Americans mostly don't give a fuck and just get fully lost in the music and will pull out any shape carefree whereas the UK generally roll with a two-step and hand in the air.
People in America are also very forthcoming with talking to you which I love, it's always really nice to speak with people who have travelled to my gig whilst I'm over in the US, I speak with people who have travelled like 4, 6 or even 8 hours to my gig and I just find it so crazy but also amazing! Been off a slight tangent here but yeah… I love both scenes for different reasons and they're both poppin' and a real vibe at the moment!
Your latest track "Love Somebody" is a work of art! How did that track come to fruition? Is there a specific way you find yourself producing whenever you sit down to write a song or is it more influenced by what's going on around you at that time?
Thank you! Ya know I was actually listening to Inner City's "Good Love" in my car and I couldn't get the hook out of my head so I just wanted to use it on a new track, I wanted to hear it in my sets and so I got out re-sung and "Love Somebody" was born. As for having a specific way of working… no not at all. I get inspired and influenced by different things at different times for different tracks and so I generally work random and not to a strict method of practice.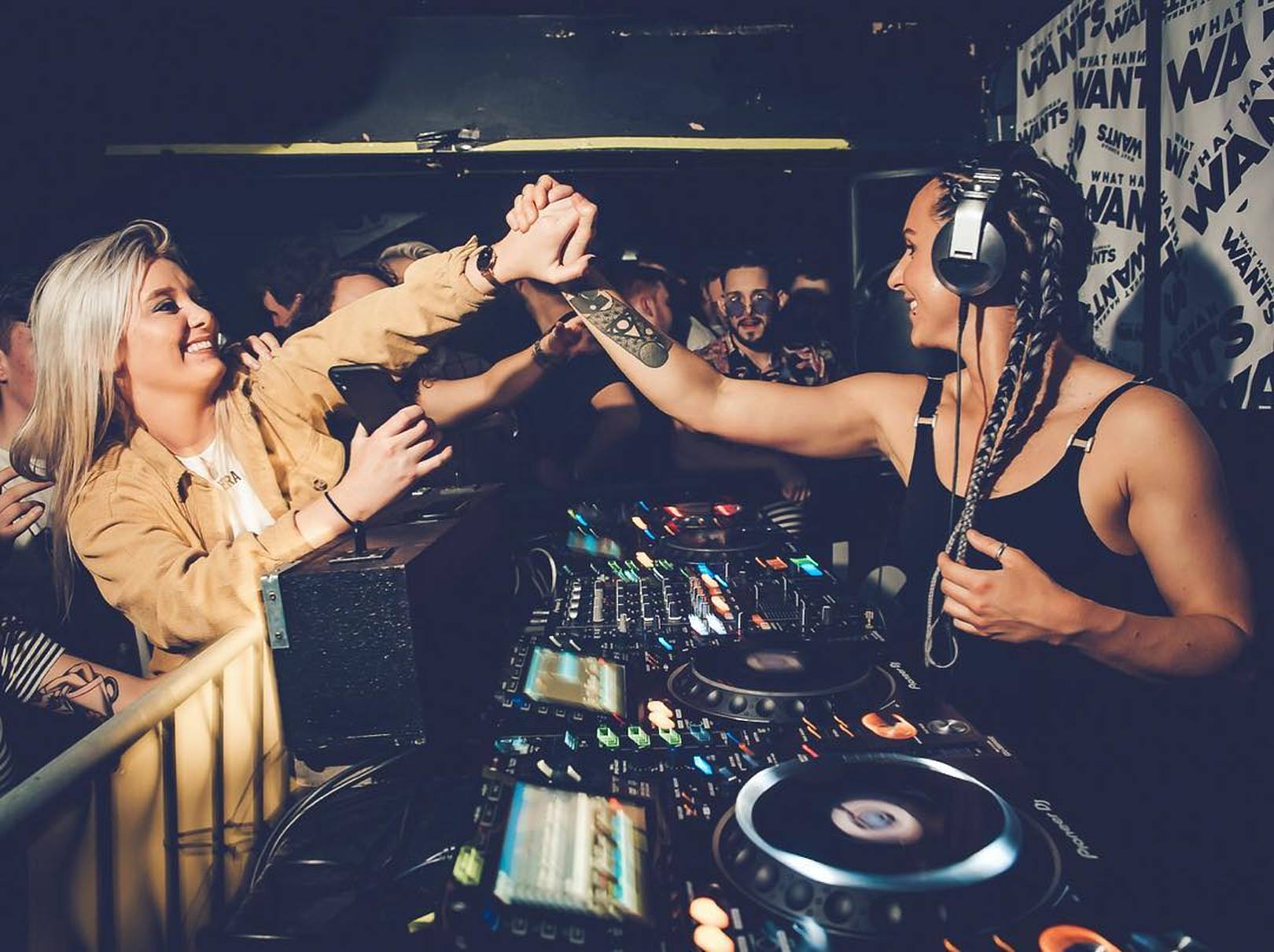 After touring across America for the past four years or so, what are some of the stand out events or venues that come to mind? Are there any you're dying to get back to or still longing to play?
Gosh, this question tests my memory… Holy Ship has gotta be one to mention… DJ'ing on a party cruise ship which leaves Miami and sails around the Caribbean with a little stop in the Bahamas for a beach rave, I mean that's just pretty surreal and special man. Spy Bar in Chicago and Sound in LA are two of my fave clubs not only in America but the world, they're killah!
As for places I still wanna play, I just wanna be out in America more in general, there's so much left to achieve out here and now I'm back touring properly again after a year or so out I'm excited to be back at it and see what happens!
About a month ago you played an extra special speed-garage throwback set in your hometown of Birmingham at Pride. How did the crowd react? Is there any chance we might get more of these in the future?
Yeah so basically I used to DJ at Pride every year when I first started DJ'ing, it's somewhere that feels like home and after about five years of not playing at or attending the festival I went back to headline the dance arena, I figured there'd be no better place to play an old skool / trip down memory lane set than at Pride and in my hometown.
I absolutely loved it, it was amazing to play all of the tracks I used to play in Birmingham back in the day, all of the Birmingham speed garage and bassline house classics. As for playing any more similar sets in the future, I enjoyed the Pride set so much that we're actually working on something really special for later this year, I'm gonna stream an all vinyl speed garage or old skool UKG set from a unique location. Hella excited!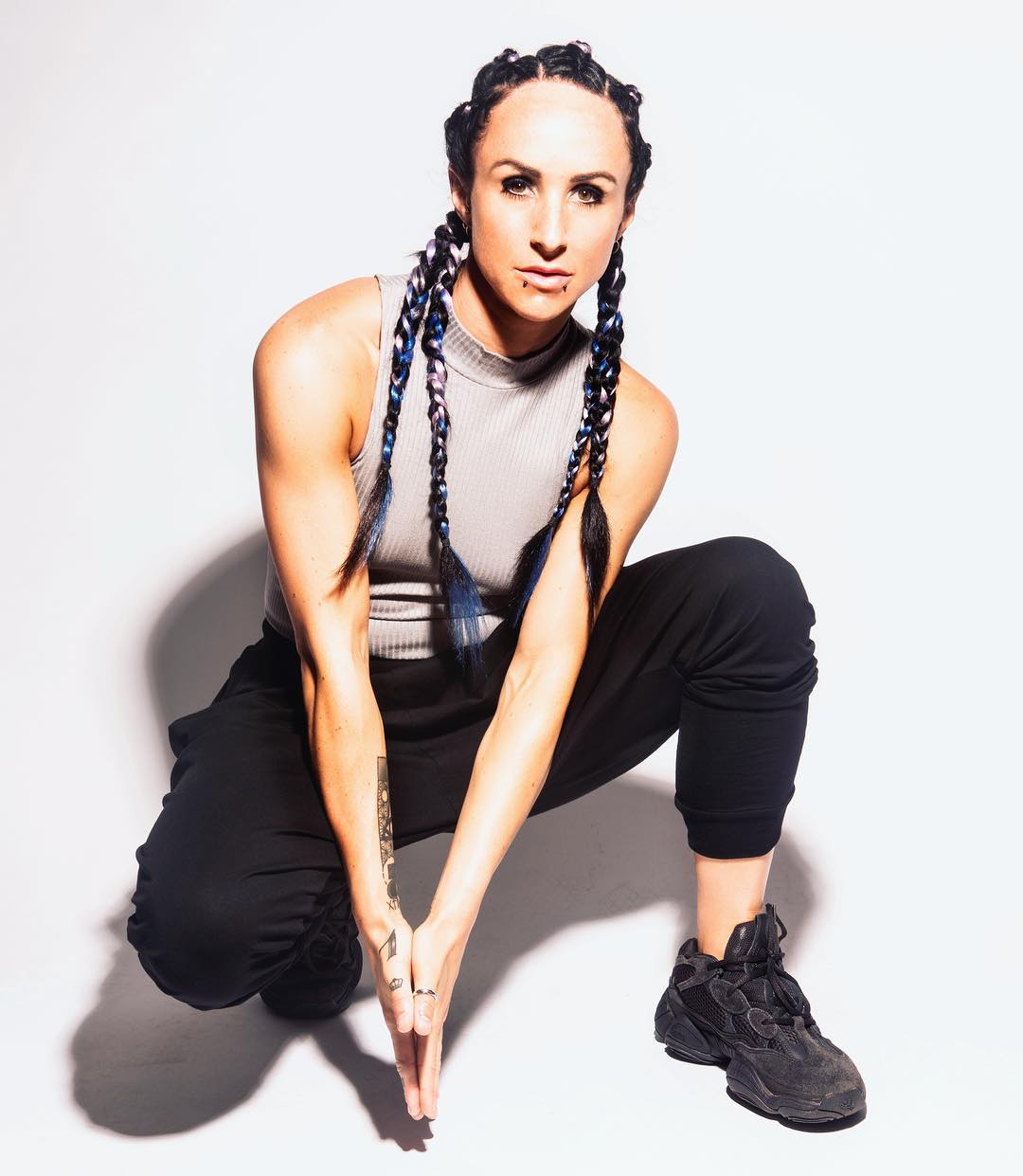 When you look back on your career so far, was there one moment that stands out as your "a-ha" moment? A time when you thought to yourself, yes this is exactly what I am supposed to be doing with my life?
This might sound cliche but I knew what I was meant to be doing with my life before I'd even started DJ'ing. I walked into my first proper club as an underage raver, saw the DJ in the booth working the dance floor and it was at that moment that I knew what I was meant to do with my life. For my next birthday, I got some belt drive Numark turntables, a mixer, and a few vinyl and I just taught myself how to DJ.
This summer you have a pretty busy touring schedule. Are there any unforeseen challenges to touring so much? Can you share any tips or tricks you have to make the constant traveling and late nights any easier?
On a whole I absolutely love touring, I'm extremely blessed to travel and see the world and play to different crowds in different countries and then get paid to do it still! I'm grateful. It can, however, be extremely tough, exhaustion can get real, being in airports and queues on little to no sleep is tough.
When I was in the Miami airport on my last American tour I hadn't slept much for a couple of night and then I had 3 cancelled flights in one day which resulted in me being in the airport for NINE HOURS. I eventually (and luckily) made the last flight to my next destination but it meant I had to go straight to the hotel, drop my bags, and head straight to the venue for my set, I was only 10 minutes late which wasn't so bad considering I didn't think I'd make the gig. So yeah, it's the tiredness and longness that can get you.
And for tips, since I had a big health kick about 2.5 years ago I now make much better decisions to limit exhaustion. I'll only do 3/4 nights worth of gigs on the bounce whereas before I'd do 10 and I'll just be as organised as possible when it comes to booking flights, hotels and sourcing healthy food whilst I'm on the road.
Finally, over the years you've played some of the most legendary venues in the world. Are there any "bucket list" venues you still would like to check off your list?
Ya know what… one thing I've never actually done because I've always been touring elsewhere has been Miami Music Week so that's definitely something I'm gonna put right next year because… I'm gonna go!
---
Connect with Hannah Wants on Social Media:
Website | Facebook | Twitter | Instagram | SoundCloud | YouTube