This year, Electric Forest was overflowing with little moments that brought us joy, filled our hearts, and ultimately brought us closer together.
---
When people talk about Electric Forest there is definitely a common theme among all the stories that it is truly a magical place. The four-day festival takes place in Rothbury, Michigan, a tiny town more than an hour away from the nearest municipal airport and quite a few away from the closest international airport. It's a festival off the beaten path that really helps separate you from your everyday life.
The production, lights, lasers, and of course the beauty of the forest itself play a part in setting the scene. The interactive art, the performers, and of course the music bring us all together, but it's the people, the community, and interactions that really bring the magic of the forest to life. Electric Forest has become one of my favorite festivals and I made a list of moments from this year's edition that truly captured my soul and had my heart overflowing with love.
Related: Looking for our take on how Electric Forest went down this year? Check out Michael's full review of the festivities!
Five Moments That Filled Our Hearts at Electric Forest 2019
---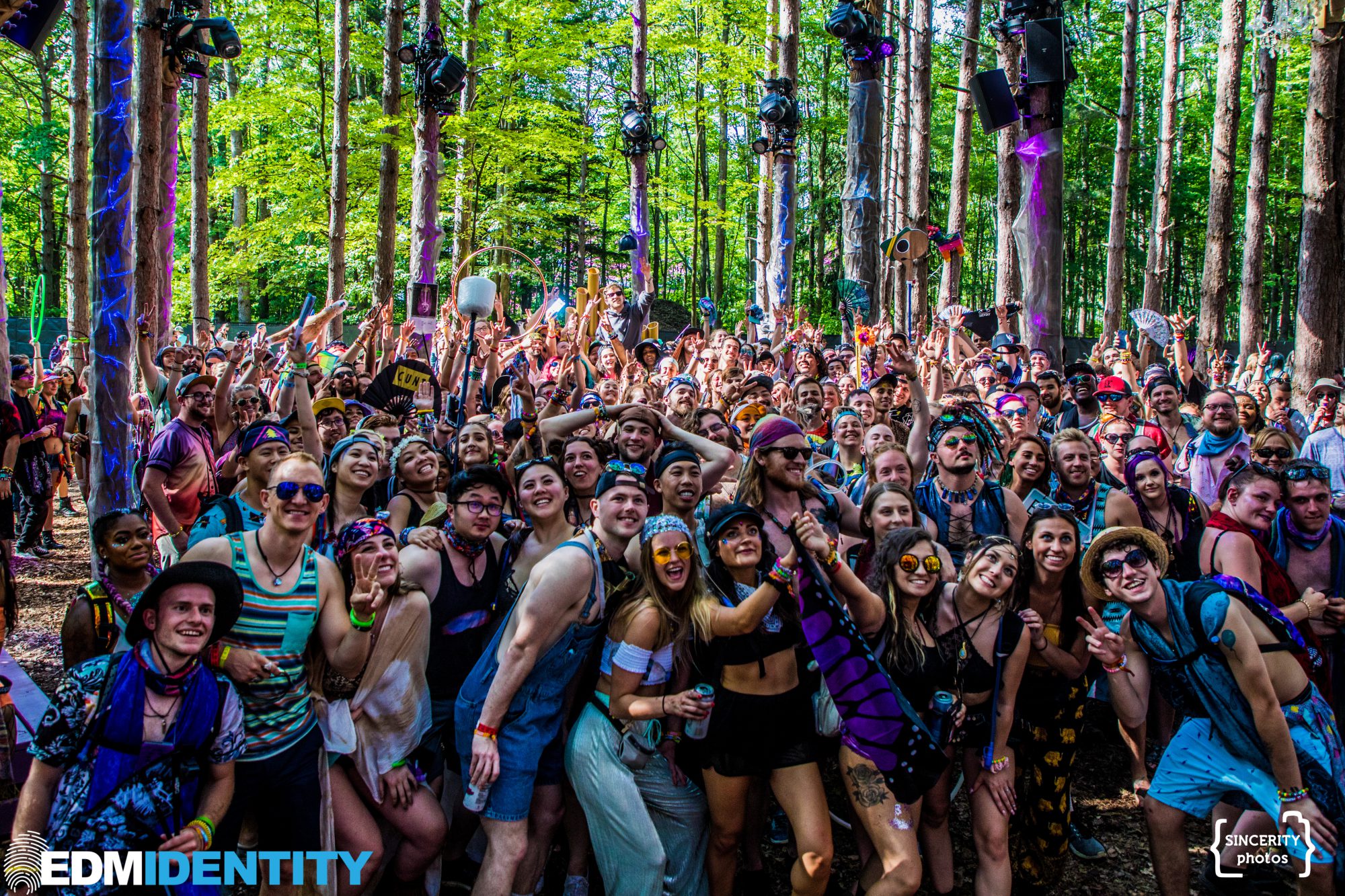 Said The Sky Playing the Ocular Organ
Early on Thursday Said the Sky fans received a bittersweet tweet from their favorite producer. At Forest this year, there were supposed to be custom jerseys made specifically for the festival, however, due to an issue with customs they were not going to arrive on time. To make up for the mishap, though, Said the Sky announced he would be playing the Ocular Organ at 5pm.
I arrived just as he finished his first song and quickly gathered that not everyone realized it was him who was wearing a hoodie and sunglasses. Taking the hood off he proceeded to take requests and play some of our favorite tracks. At one point he invited audience members to come and play with him too.
A couple played songs we all knew, while one attendee played an original track to which Said the Sky improvised an accompaniment that was absolutely beautiful. At the end, we took a wonderful group photo that you can see above and it was such a happy moment.
---
Seeing Families Come Together
I was waiting in line for water when an older gentleman struck up a conversation with me about how many times I had been to the forest. I told him this was my third as I finished filling up water and moved off to the side. I immediately noticed the multiple forest bands on his backpack, it was clear he was a veteran of the festival.
We chatted more and he told me that he had been attending for a few years and this year he brought his daughter and her boyfriend along for the ride. I've met many parents at festivals but it has almost always been the case where their children have brought them along. It was so refreshing and heartwarming to meet a dad who was sharing this experience with his daughter.
Throughout the weekend I met a variety of siblings, cousins, and of course the families that you choose. Having started my festival life because of my younger brother each interaction reminded me of how I got here. Electric Forest is an all-ages festival and seeing parents share such a beautiful experience with the next generation was incredibly inspiring.
---
The Weddings and Proposals
Scrolling through Twitter prior to the festival, I noticed a few tweets from a couple of people who had announced their plans to get married in the forest. I was hoping that we would come across at least one, but I was blessed enough to catch three while I was wandered throughout the weekend. The brides were stunning and the grooms looked sharp and so very happy. Surrounded by friends and loved ones in a place as magical as the forest would be a dream come true.
On the last day, we were walking over to the Honeycomb stage when we came across the scene pictured above. Off to the side of the giant, floral hand-heart art installation was a hand-painted sign that said: "Will you marry me, Sam?" Hilariously enough we had two Sam's in our group so you can imagine the jokes that ensued, however, I couldn't help but hope that whoever "Sam" really was, that they said yes and will be getting married in the forest next year.
---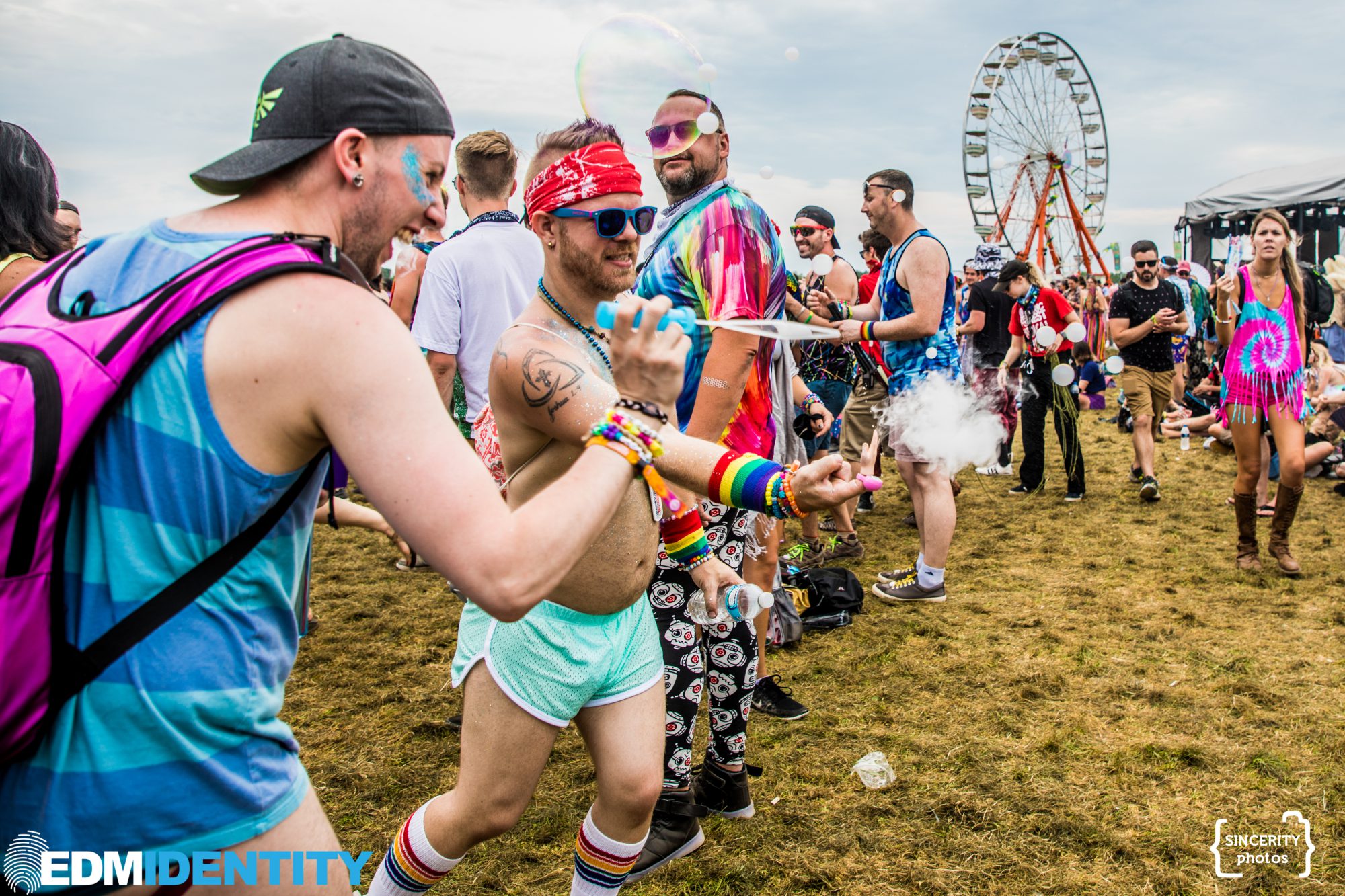 The Bubbles That Seemed To Be Everywhere
Little translucent spheres of magic glistening in the sun or shimmering in the night air, bubbles will always bring a smile to my face. You know the years that you look around and it seems like a bunch of people are wearing the same costume? Well this year, everyone must have gone shopping at the same store because I've never seen so many bubbles permeate the air.
Whether they were coming from battery operated frogs, bubble guns, or just your run of the mill hand wands, bubbles were present in force at the forest this year. There was a point at Odesza's set that looking around you would have thought it was a part of their production. These floating pieces of joy never stopped generating happiness the whole weekend and I was very grateful.
---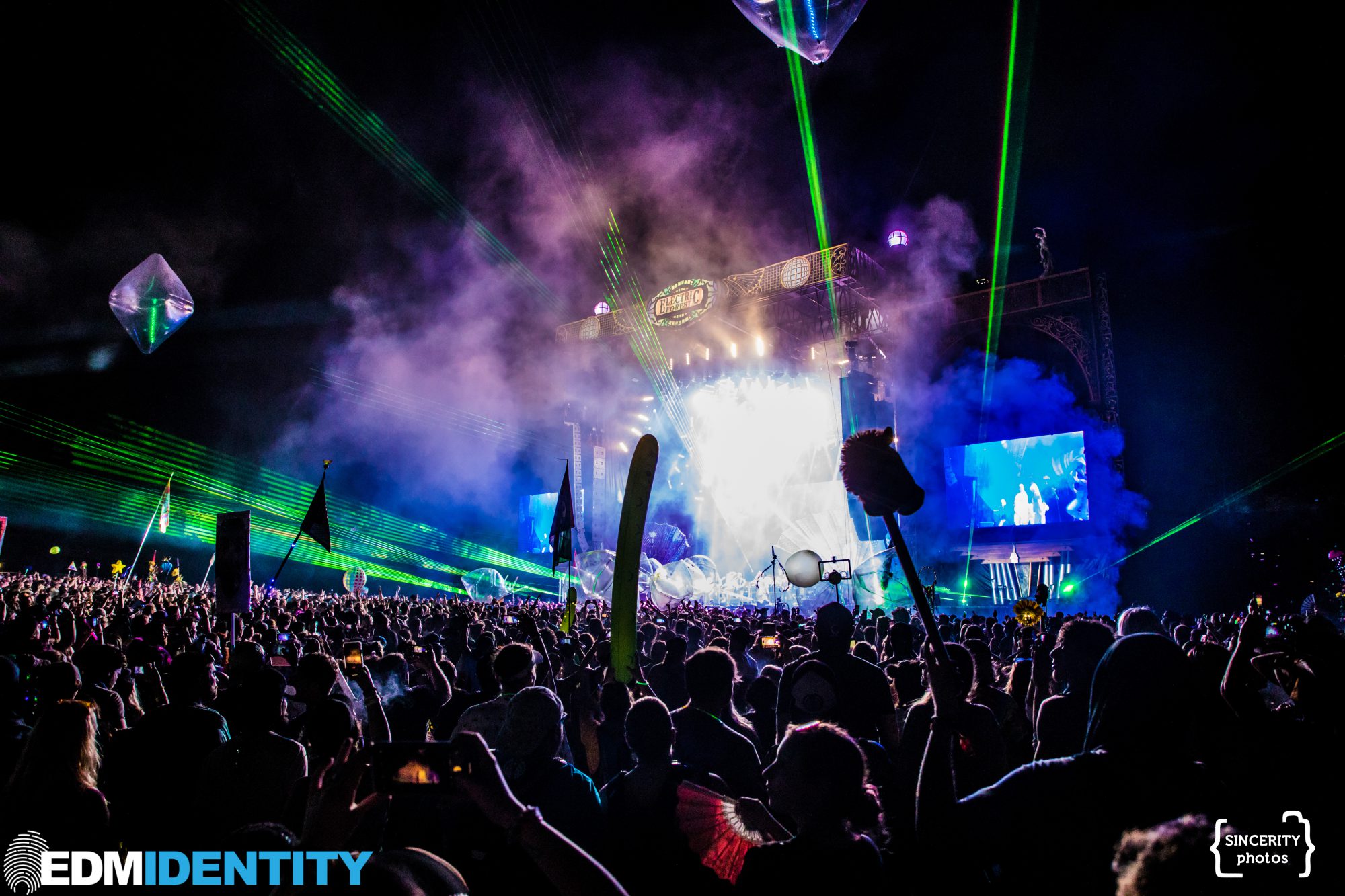 Catching Another Stunning Set From The String Cheese Incident
My very first year attending Electric Forest I completely missed The String Cheese Incident and regretted it entirely. The second-year everyone insisted that we see them on Saturday and it was one of the best decisions I made that weekend. This year, we were there early, giddy with anticipation, and their set was once again a thing of beauty. One of the few places you can catch them is at Electric Forest, and not only does this jam band play live instruments but they bring as much production with them as any show I've ever seen.
In addition to the lasers and lights this year, they had giant rainbow peacocks, as well as a variety of dancers on stage, dancers within elevated rings in the crowd, balloons that bounced above the crowd, free-floating balloon diamonds that came out during their cover of 'Diamonds', fireworks, and of course confetti. Whether you're a fan of jam bands or not this experience is something you walk away from much happier than when you arrived.
---
Connect with Electric Forest on Social Media: