Before his next trip to the stars, we caught up with LUNR to chat about his recent EP, how he approaches his sets, and plenty more!
---
Montréal-based artist LUNR has been quickly rising through the ranks of the scene with his unique, otherworldly sound. Seamlessly blending melodic and progressive elements together to make a complete package, it is nearly impossible to not get swept away in the soundscapes he's created.
Leaving a lasting impression with tracks like "Memories" and a collaborative EP with Eekkoo dubbed Forever on mau5trap that also was a stunner, LUNR gifted us with even more tunes to soak in with the Path of Totality EP that dropped earlier this year. Featuring tracks like "Runaway" and "Shadows" it quickly became one of our must-listen releases of 2019 for anyone looking to get blasted off into space.
Riding the wave of his emotional, brooding EP LUNR has continued on his path towards more celestial bodies, but luckily we were able to catch up with him before he drifted too far into the cosmos. Take a listen to his guest mix below and read on for our chat with him to gain more insight into how he approaches production and more!
Stream EDMID Guest Mix 175 || LUNR on SoundCloud:
---
Hi LUNR, thanks for taking the time to chat with us today. Let's start off by digging into your beginnings as an artist. Who were some of your earliest influences and what led to your decision to begin producing electronic music?
Hi there, thanks for having me! I started off making hip-hop tracks and breakbeats as far as I can remember. We use to do beats just to make diss tracks with my friends in high school. [Laughs]
I would say my earliest influences in electronic music are artists like Eric Prydz, Daft Punk, Booka Shade, Sebastien Leger, Chris Lake, Axwell, Steve Angello… But the one who really changed everything for me was Deadmau5. I started producing house music the day after I went to his show back in 2011.
This year has been a massive one that has included the recent release of your EP, Path Of Totality, which was a stunner. In the past you mentioned that you'd grown emotionally attached to it, can you share what the feeling was like to see it finally get released?
Thanks, appreciate the kind words on my EP. Yes, this one was special because these are the first tracks I produced that I felt represented my LUNR project. It felt great, exciting but at the same time relieving. Had some amazing feedback and support from artists I look up to and especially from new fans who discovered me through it.
You teamed up with vocalists Max Comeau and Numa on "Shadows" and "Runaway" respectively. When you're working with vocalists do you find yourself building the track around the lyrics or did the beat come first?
Good question. While working on "Shadows" I had the main idea of the track down but it was very rough. I got with Max and hummed the melody or words I was hearing. He jumped in the booth, wrote down some lyrics that we then tweaked together. After a couple of takes, it was a wrap! I then worked the track around the vocals and used a lot of bits and pieces of it as effects and stuff. The vocals were the main element for me on this one.
For "Runaway" it was different. The track was almost done when I sent it to Numa. But when she sent me her vocals it kind of blew my mind, so I tweaked the track around them so it could really sit on the music and be the centerpiece of it.
Last year you teamed up with Eekkoo for two of the tunes on the Forever EP. How did those collabs come about, and when you're approaching tracks like these do you have a different production process?
For this particular project, I had done the tracks before we got together. I had never released before and was having trouble finishing them. Never thought we would release them on Mau5trap at that point. We got together in the studio, listened to my tracks and that was it! We got to work right away! He really gave the tracks the final touches they needed, adding some elements that really help it shine and sound more "professional".
That process really helped me understand how to finish a track, but also to have more confidence in what I was making. I realized I was making music that a producer I looked up to was actually feeling it so much that we would make it a collaboration. I learned a lot from Eekkoo thru this and will always be grateful.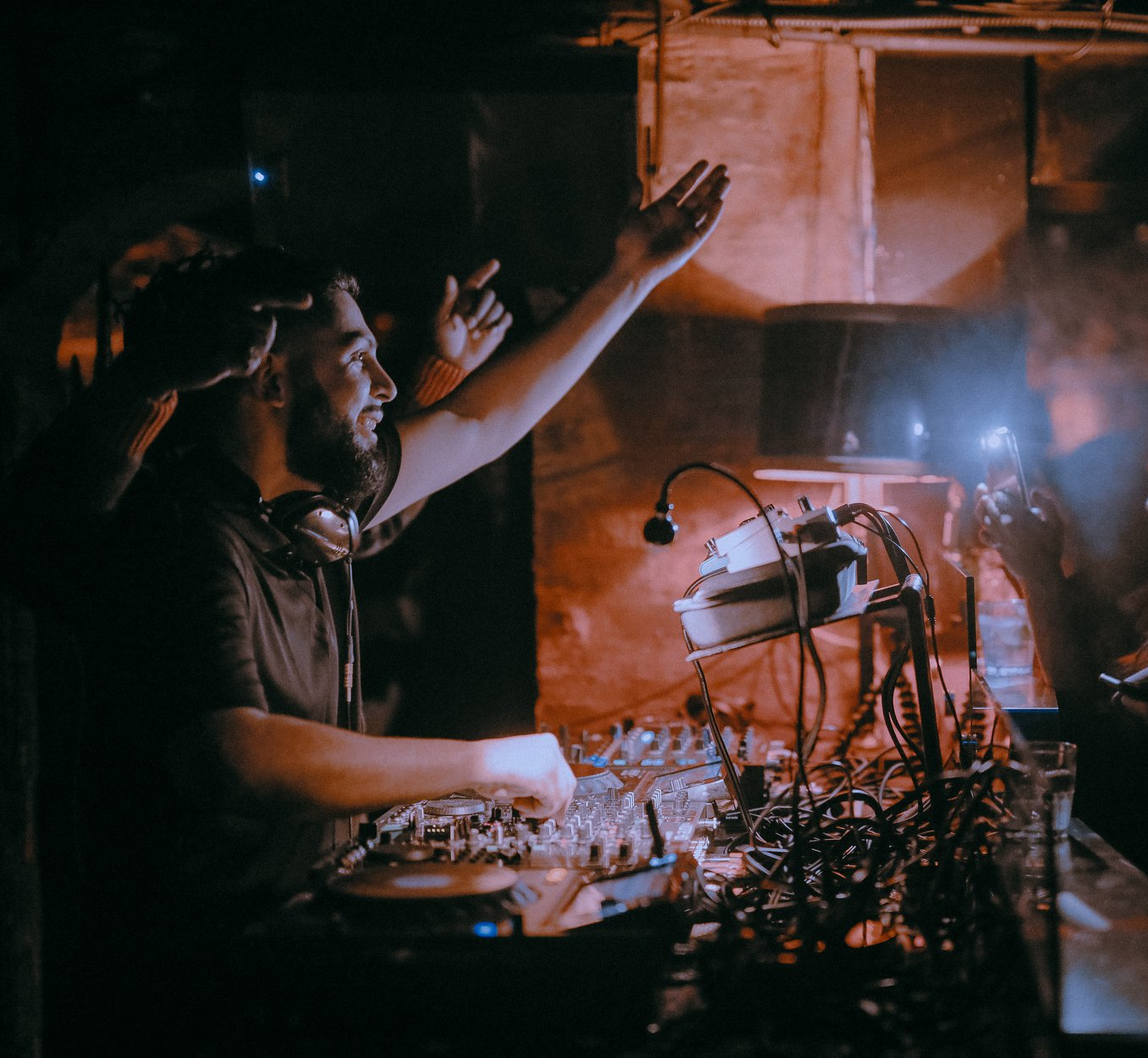 Having released music on labels like mau5trap Astralwerks and Understated, what is one piece of advice can you give other artists who are hoping to get one of their tunes signed?
Just one? [Laughs] I think it would be to keep working on your networking. Be active in the community and make friends with other good producer or labels heads. Good contacts are very important when it's time to get your music heard. Having the right person listening and referencing you to the OTHER right person might make all the difference.
And that goes for pretty much all aspects of the game, even in life, I would say. That being said, I would add learning your art and become a master of your sound is primal. It all starts with what your are making.
On July 20, you'll be taking the stage in support of Martin Roth at Newspeak. When you're approaching a live set is there anything you do to prepare yourself ahead of time mentally or do you just go with the flow from the energy in the room?
A lot of preparation goes on this. First off, I like to think of my live set as a story. I like intros! So I always know what track I am starting with while having an idea of the vibe I want to create. But as the set progresses, I try to read the crowd, so even though my set is prepared I ALWAYS bring extra tracks so I can adjust to the crowd's vibe.
So if I feel the time is right and I need a banger of something smooth, I switch it up and take it from there. Basically, I come prepared, but I always pack extra tracks and secret weapons for those right moments.
Where is a dream venue or event that you hope to take the stage at someday?
I think EDC Las Vegas would be one, but If I look closer around me, Igloofest here in Montreal is HUGE during winter. All the biggest names play there so that is a goal for me. I would love to do a Boiler Room set also, but with a performance rather than a DJ set…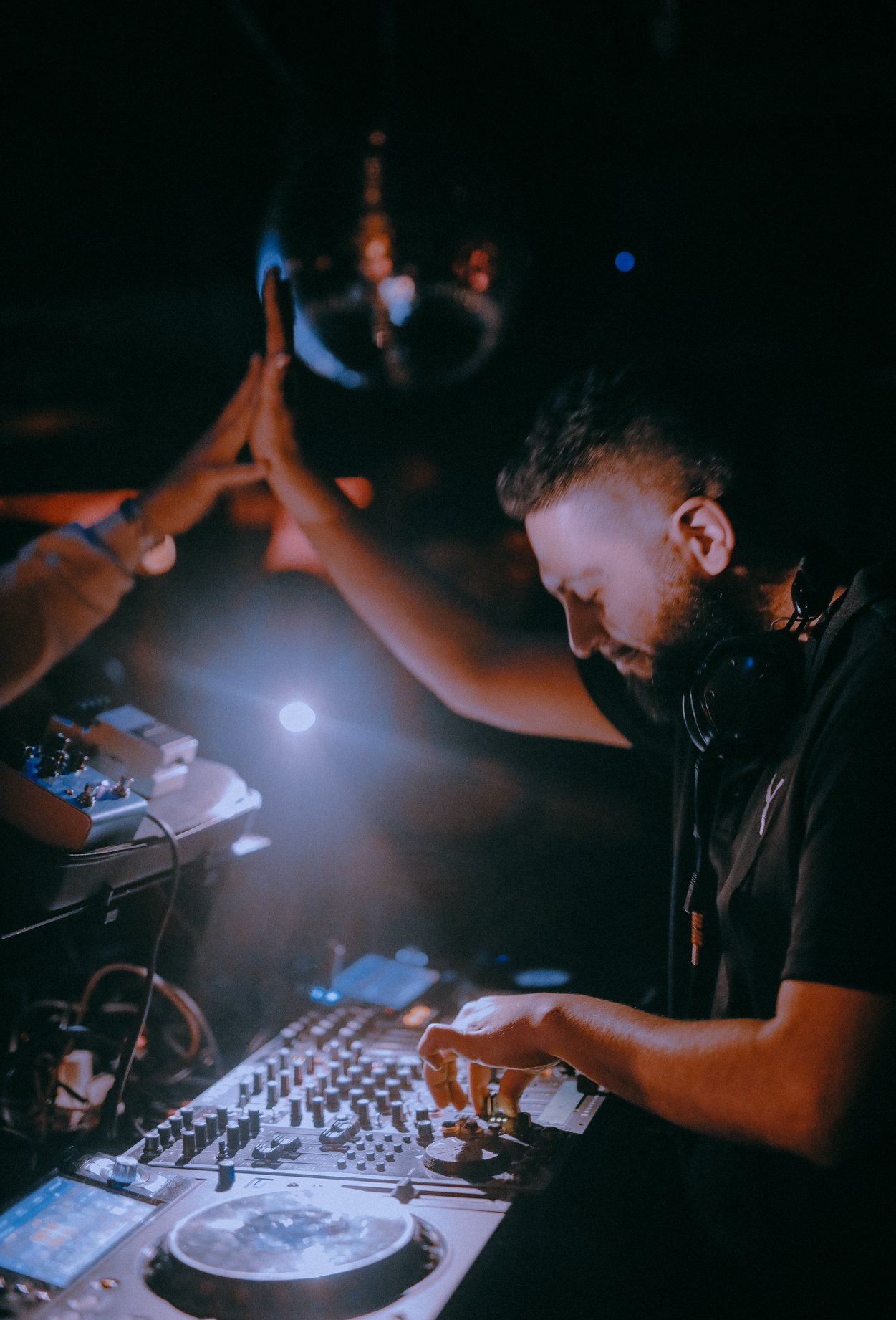 If you could only listen to three artists for the rest of your life, who would they be and why?
Okay, that is a good one… The hardest question yet because I am a huge music consumer!
Moderat – They are a huge influence of mine and I just love getting lost in their music. They're a personal favorite.
The Beatles – Might be a bit cheesy, but I grew up with their music with my grandparents and still listen to them every week, especially when I am with my kids. It's really feel-good music to me.
Deadmau5 – For obvious reasons. His music has changed how I listing to music and he has so many tracks all different style and textures all staying true to his sound and always sounding so good. The bo55 will always be on top, even if I could just listen to his early stuff, It's gold!
Now that half the year has passed, what goals do you hope to achieve in the remainder of the year and beyond?
l have a sound pack coming up, I'm putting a lot of work on it. Also, I have remixes, an EP, and a couple of tracks and other collaborations I am very excited about. But mostly, I want to work on my sound. I want to create an even deeper and more unique sound for my project. I am just getting started and the vision for LUNR is getting clearer with every track and project.
Finally, since you're from Montreal, do you have a favorite type of poutine outside of the original style?
[Laughs] It's poutine from "LA POULE MOUILLÉE" It's classic poutine with a whole lot of cheese and gravy, but they add charcoal cooked chorizo and chicken topped with their amazing Portuguese sauce. It's just perfect.
---
Connect with LUNR on Social Media:
Facebook | Twitter | Instagram | SoundCloud | Spotify