An increasing number of tourists who have been vacationing in the Dominican Republic at the Hard Rock Hotel in Punta Cana have reported illness in June.
---
Questions regarding the safety of attendees who will be heading to the Dominican Republic for Holy Ship Wrecked in 2020 have begun to be raised after the untimely death of eleven Americans since last year. All told, there have been well over 100 reports of illnesses have surfaced in June alone on crowd-sourced website iwaspoisoned.com.
During the summer of 2018, two deaths of American tourists occurred as they vacationed on the island. Yvette Monique Sport was staying at the Bahia Principe Bouganville Hotel and passed away in June, and David Harrison who was at the Hard Rock Hotel Punta Cana become suddenly ill and died while staying there the following month. The cause of death from the Dominican government for both was pulmonary edema and heart attack.
While the two deaths were mysterious they didn't appear to be connected until earlier this year when the news broke of another tourist who passed away.
Back in April, American tourist Robert Wallace passed away under strange conditions at the Hard Rock Hotel in Punta Cana. He became ill after drinking a Scotch from his mini bar and was hospitalized, dying just a day later. That same month, John Corcoran, brother of Shark Tank's Barbara Corocan, also passed away from a heart attack on the island but the family has stated that they feel the cause was natural.
Since then, five more people have died at hotels in the surrounding area including Miranda Schaup-Werner at the Luxury Bahia Principe Bouganville as well as Edward Nathaniel Holmes and Cynthia Ann Day at the Bahia Principe La Romana just days later. All three were found to have fluid in their lungs and evidence of respiratory failure in preliminary autopsies, with Schaup-Werner and Holmes both having pre-existing conditions.
Just last week, two more Americans died while vacationing in the country. Leyla Cox passed away on June 10 with the cause of death listed as a heart attack at the Excellence Resort. Joseph Allen was found dead in his hotel room at Terra Linda in Sousa and the cause of death has yet to be determined.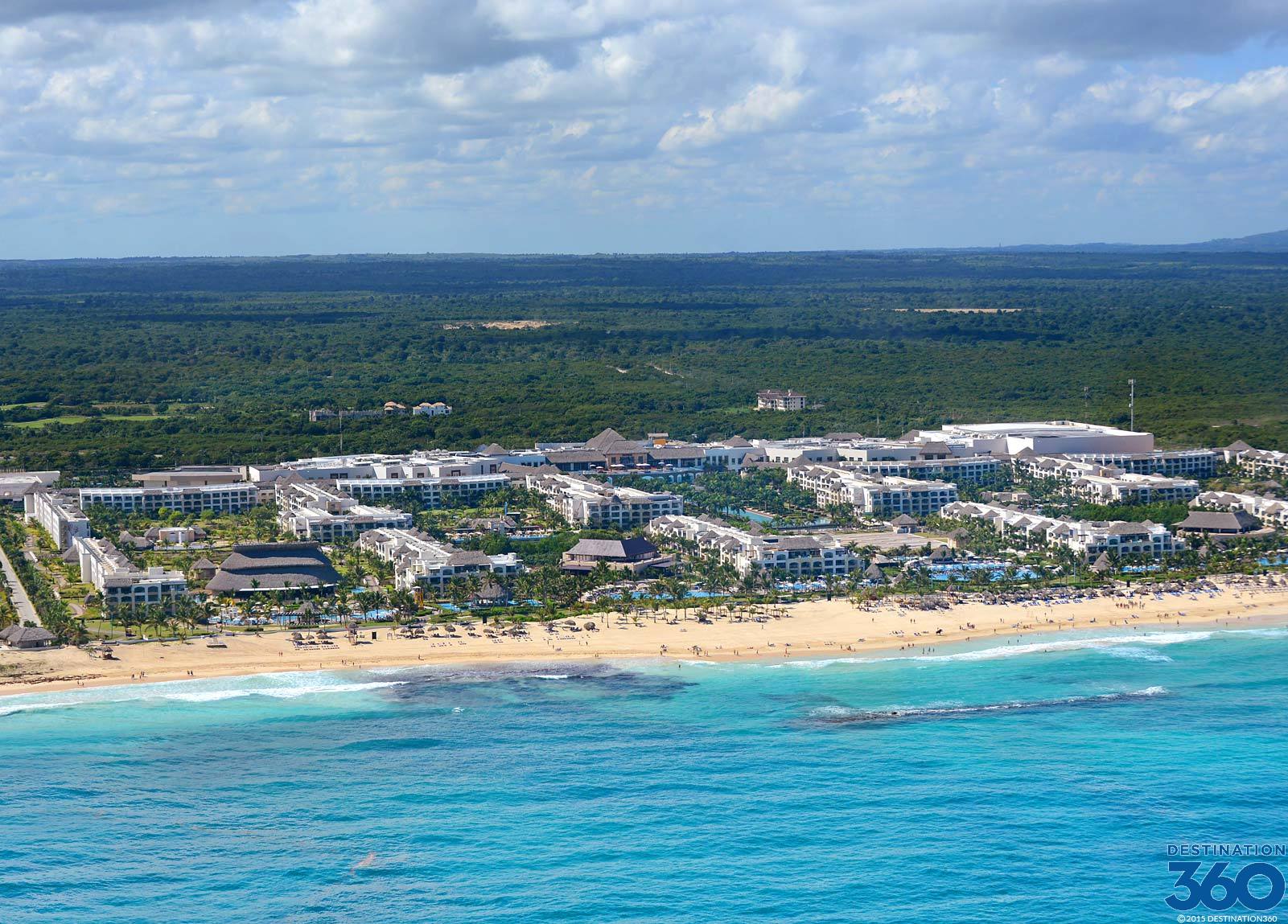 Since these stories first began to surface, many have questioned the safety of traveling to the Dominican Republic while also looking back at their own experience on the island.
Earlier this month a group of recently graduated High School Seniors from Oklahoma fell ill on the second day of their stay at the Hard Rock Hotel in Punta Cana after eating at the Japanese Restaurant. Additionally, a group of Jimmy Buffet fans traveled to the Dominican Republic and stayed at the Hotel Riu Palace Macao. Of the 114 guests, 54 came down with some form of illness and three of them tested positive for Salmonella.
The family of Jerry Cullan, who died of pulmonary edema three days into his stay at the Dreams Resort in January, has also questioned his untimely passing. The same has been echoed by the family of Mark Hurlbut Sr. who passed away of a heart attack in June of last year. His son stated to AZFamily.com that his mother said "that as she found him that he had something green coming from his mouth. It was something that came way out of left field."
The story of a vicious beating that happened to Delaware-resident Tammy Lawrence-Daley back in January at Majestic Elegance in Punta Cana has also been closely monitored by NBC 10 in Philadelphia. She took to Facebook in her efforts to the story to light after her and her husband claimed that the police bungled the investigation and the resort has downplayed the ordeal.
On Friday, June 14, 9NEWS in Colorado reported that Marylou Fox had been hospitalized after drinking from a water bottle that is thought to have been contaminated with bleach at the same hotel when vacationing on the island. She has also disclosed that the liquor in her minibar was not sealed, countering the statement that Hard Rock Hotel had made that they only purchase "unopened products from licensed and reputable vendors."
The FBI is currently investigating the recent deaths that have occurred at the resorts in the Dominican Republic and are currently awaiting toxicology reports.
While the cause of these deaths and rise in illness reports continue to be investigated, theories that have surfaced surrounding these cases of illness and death include improper food handling, overuse of pesticides, and bootleg liquor being stocked at the hotels. Toxicology reports can take up to a month to be completed and the labs on the island don't have the proper equipment.
Tourists who have stayed at the resorts in Punta Cana have taken to the website iwaspoisoned.com to share their experiences, with many coming from those who stayed at the Hard Rock Hotel itself. While we cannot confirm the accuracy of these reports, the stories that have surfaced have similar accounts of falling ill after food and drinks being consumed at the all-inclusive property.
The Bahia and Hard Rock Hotels have released statements on multiple occasions surrounding the incidents at their properties, stressing that they are working with authorities and that their guest's safety is a top priority. We've also reached out to HARD Events surrounding this news as their upcoming event Holy Ship Wrecked is due to take place at the venue in January 2020 but have yet to hear back.
Stay tuned as this story continues to develop.