BARILAN stopped by to discuss how he fell in love with dance music, his recently released EP 4AM, and more!
---
Rising through the ranks of the electronic music scene in California is Alex Jordan, aka BARILAN. Coming in hot with some dynamic originals and remixes that have been blowing listeners away, when RL Grime picked up his tune "Let It Slide" for last year's Halloween Mix, it was clear that there was something special brewing in his studio.
This year, BARILAN has continued to gain some serious momentum with the release of tracks like "WAR" and the 4AM EP that dropped back in March on Wukileaks. Also featured on the second episode of Wuki's radio show Wukileaks Wednesdays, if you haven't started paying attention to his sound, you'd best begin now.
With the entire summer season and plenty more releases on the horizon, we caught up with BARILAN to chat about his history in the scene, what struggles he's faced as a growing artist, and so much more. Take a listen to his exclusive guest mix and read on for our chat with this rising star!
Stream EDMID Guest Mix 170 || BARILAN on SoundCloud:
---
Hi BARILAN, thanks for taking the time to chat with us today! Let's start by digging into your own history. What was your initial draw to the electronic music scene and who were some of the first artists you listened to?
I was a senior in high school and had never really been interested in electronic music but knew it was around. I was at a friend's house one night and thought of this song I had heard in his car that for some reason I could not get out of my head. I think I literally described the song to him as "that one song with a girl in it" and somehow, he instantly knew what it was. Skrillex's remix of "In For The Kill" by La Roux.
I went to a show in Reno a couple of months later that was Skrillex's tour with Porter Robinson and Zedd. I loved everything I heard and just became obsessed. I started listening to all the big guys in the scene at the time like Nero, Bassnectar, Diplo, Noisia, Flux Pavillion, Kill The Noise, Doctor P, pretty much everyone that UKF and BBC were putting on.
About five months later, one of my best friends introduced me to Ableton, and it changed my life. It was like playing video games for the first time all over again but times 100, it never got old. I was classically trained in piano as a kid for seven years and had played guitar for another three and producing music just became the most important thing to me in the world.
Congrats on the recent release of your EP 4AM on Wukileaks – it's a solid two-track trip! What was your production process like on the release?
Thank you! I wrote the first track "Let It Slide" about a year ago. I was in the process of changing my style at the time and knew it was something special. I wrote "Rock Tha Place" a couple of weeks after, but I had no idea they would be grouped together.
I sent Wuki a song about five months later and we started talking and it just happened so organically. He said he wanted to put out "Let It Slide" on Wukileaks and asked if I had any more tunes. I instantly sent him "Rock Tha Place" and knew he would vibe with the tune. We agreed to do an EP, so he asked me what I wanted to call it. I felt as though both songs were more clubby/dark tunes that you'd hear at four in the morning so I decided on 4AM.
"Let It Slide" received some solid support from heavy hitters in the scene like RL Grime and Alison Wonderland, and the EP got picked up by Wuki. What has it been like gaining that type of support early on, and has there been any extra feedback from them?
It's been incredible, I couldn't be more grateful to all of them for showing love to the up and comers! Their support has really transformed my career! I was actually in Cabo on a few days of vacation with my parents where I had completely disconnected from technology. I got a message from a buddy of mine saying RL played "Let It Slide" in his new Halloween mix which came out a day or two before. I was so blown away.
After that, things just started coming together. A bunch of artists vibed with my Wukileaks EP and it kinda just started a wave. I can't thank Wuki enough – the dude is so awesome and has really helped get my name out there! All I can say is I have some amazing label releases coming this summer and I can't wait to show everyone what I have in store!
As someone who has previous releases in the realm of heavier trap music like "Reborn", when you're sitting down to create a track, do you have the style in mind, or do you let it just develop on its own?
I think it's really important to make all styles of music and not close yourself off from anything because you never know where it's going to take you, so I really let the creativity I'm feeling at that moment determine what style and bpm I want to go with. I'll usually go sample hunting, sound design, or just mess around with melodies until I hear an idea I vibe with and whatever it turns into, I let it. If I like the song I'll put it out. If I decide I don't think it's for my brand, I'll finish the song so I know it's done, and move on.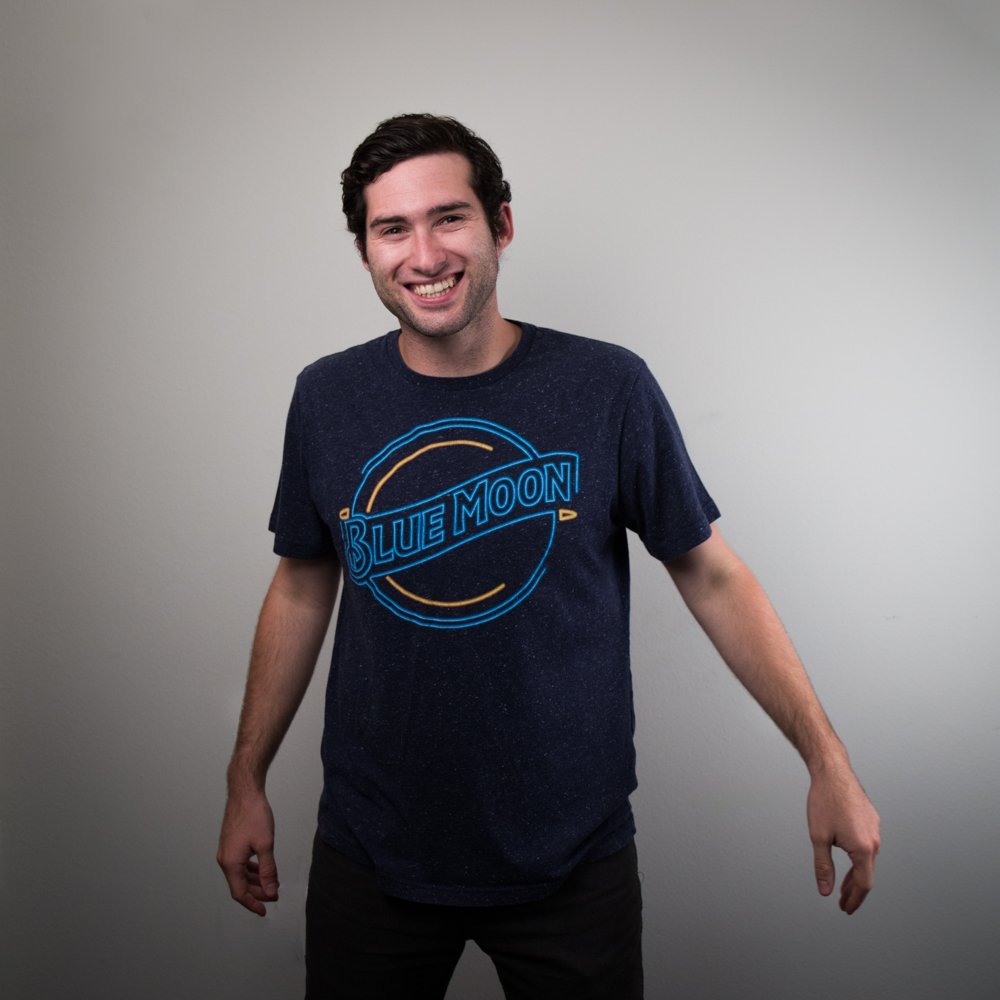 You've also touched up some tracks in the past like "Lights Go Down" and "Got Your Love". What's your decision-making process for which tracks to edit and are there any tunes you're hoping to touch up in the future?
Wow, it feels like I made those songs a whole lifetime ago. [Laughs] My process for remixing or editing songs is the same as my process for writing my own music. If I hear something in someone else's song that sparks some creativity, I roll with it and see what happens.
For those remixes, it was the vocals, and I knew as soon as they were done that I wanted to put those songs out. I can't say I have any remixes in the works at the moment, however, I could make some at any time, whether they are new tunes or throwbacks. Like I said, if I hear something that sparks an idea I'll roll with it, so who knows!
What has been the biggest struggle you've faced so far and how have you battled against it or overcome it?
I think we're all struggling in our own ways. If it's not from external factors, it's internal. I struggle with a lot of anxiety, depression, and self-doubt. My dad passed away when I was five and it really made me feel as though I had a different upbringing than most. I went from job to job and lost family members that I was incredibly close to, but the truth is I needed to go through all that to become who I am today. I think struggling helps us grow and even though it's hard, I don't think we're supposed to have everything under control.
Life never goes the way we plan it to, but that's the best part – it's unpredictable. I don't think I've overcome it as much as I live with it. The experiences I've had have made me stronger and drive me to want to be a better person and spread love and hope to the world. I wouldn't trade my experiences or pain for anything.
If you had to pick three artists to listen to for the rest of your life, who would they be and why?
That's a great question. I grew up listening to a lot of different styles of music since my mom loved all different styles of music. I have to say the three artists I would pick would be Bob Seger, Phil Collins, and Bach. I know that's a random group, but there's something about all of these artists that makes me escape myself and my reality and brings me to another world. They relax me and make me think at the same time. Obviously, I have plenty of other artists I listen to, but these guys are just nostalgic and bring me back to my younger self.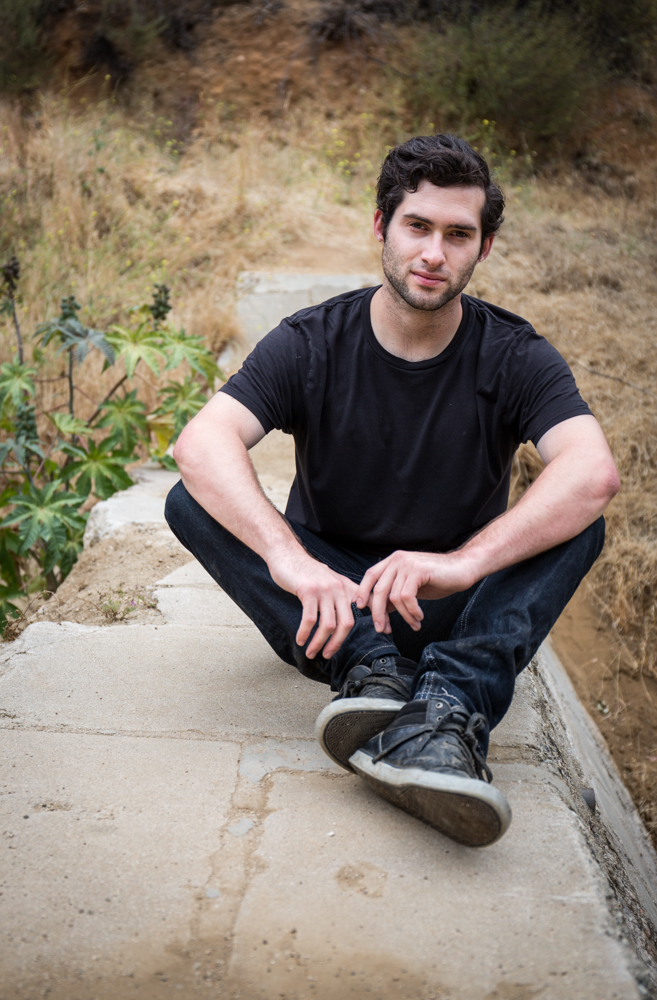 Where is a dream venue or festival that you would like to play in the future?
Tomorrowland is definitely my top one. As soon as I heard about it and saw videos, I became obsessed. Red Rocks would be the dream venue as well, since I went to college in Boulder, CO, and have been to Red Rocks a bunch of times in my life. I think it is such a vibe there and I can't wait to play it!
What is a goal that you hope to achieve in the rest of 2019?
To keep pushing my music to labels and pushing my project to new heights so that I can get my name out there and hit the 2020 festival circuit. I already have a couple of really exciting label releases coming up this summer, and am waiting to hear back from a couple more. I've stacked up over 10 songs in the last few months and I've picked up so much support, I know it's more than possible, it's inevitable!
Finally, with the summer almost here, what's your favorite non-music related activity to do during the warmer months?
I'm a huge outdoor person. I love hiking. I love running. I love going to the beach. Once a week I try to take a day to do something outside. It's my therapy. I always try to leave my phone in the car and just escape for a couple of hours. We all get so caught up in working and what we are doing that sometimes we forget to actually live. Even when the weather isn't great I'll still go outside just to escape my own thoughts for a while. I feel less stressed when I go. Less in my head.
---
Follow BARILAN on Social Media:
Facebook | Twitter | Instagram | SoundCloud | YouTube