Sunset Music Festival returns to Florida for Memorial Day Weekend with a lineup that is absolutely massive. Check out these artists that you shouldn't miss this year!

---
Sunset Music Festival took a lot of heat last year from attendees after the City of Tampa canceled the music festival's last day due to a tropical storm warning. While it was a good reason to cancel the fest, attendees were infuriated when the day turned out to be perfectly sunny without a cloud in the sky. Looking to make up for the inconvenience a year ago, Sunset heads back to Tampa with a super stacked lineup to kick off Memorial Day Weekend!
Starting on May 25, Raymond James Stadium will fill up with a variety of melodic beats that want to pull you in all directions. With a lineup this amazing it can be hard to decide how to split up your time over just two days. With this in mind, let's dive into the top five artists I think you should make time to see. 
If you haven't already snagged your ticket make sure to get them now before they sell out!
Five Artists You Need to See at Sunset Music Festival 2019
---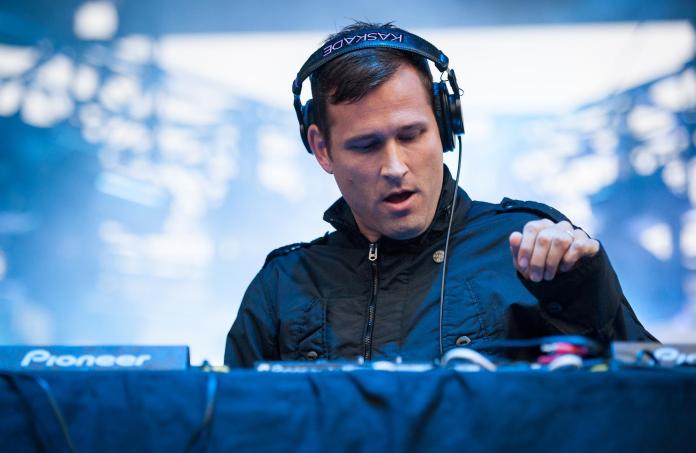 Kaskade
Facebook | Twitter | SoundCloud
Dance music giant Kaskade will be making his first Sunset Music Festival appearance this year and you won't want to miss it! Kaskade is a multi-GRAMMY Award-nominated singer, songwriter, and producer who is known for pushing the boundaries and creating something fresh for EDM listeners around the world. He is best known for his major hits like "I Remember", "Disarm You", and "Angel on My Shoulder" – all make up his usual set favorites for many.
Kaskade has a busy summer planned with EDC Las Vegas just one week before Sunset Music Festival followed by many more Las Vegas club appearances and his legendary Sun Soaked music event happening in July.  If this is your only shot to catch him live I would definitely plan on being there! After seeing him live many times myself, I know he always provides an epic performance.
---

Dog Blood (Skrillex/Boys Noize)
Facebook | Twitter | SoundCloud
As a huge Skrillex lover, I was screaming to see Dog Blood announced on Sunset's lineup! Dog Blood, a side project combined of music producers Skrillex and Boys Noize, returned to the dance music world this year with their just over a month old track "Turn Off The Lights".
Dog Blood appeared earlier in the year in Florida during both Miami Music Week and Ultra Music Festival in Miami. Their highly anticipated Sunset Music Festival performance will be the next chance for fans to experience their wild new music that is sure to bring electricity across the stadium.
---

Getter
Facebook | Twitter | SoundCloud
It's both a shock and relief that Getter is still on the Sunset Music Festival lineup after he broke the news early in April that he would be canceling the rest of his tour, noting how terribly "fans" were treating him after he debuted his new Visceral Project. Getter went on in his tweet to say how hard he had been working on the album and how he thought it was something that would finally separate him from the rest.
With this in mind, Getter is on my list of absolute must-sees. I think it's important for the EDM community to come together and support an artist who clearly cares so deeply about the music and giving back to his fans.
Getter is mainly known for his dubstep and trap beats like "Cool as Frick" and "666!" so I think it will be interesting to see what he brings to his Sunset Music Festival set with his new album and I think we can all benefit from making sure we bring him some good vibes.
---

Bonnie x Clyde
Facebook | Twitter | SoundCloud
American Electronic Dance Duo, Bonnie x Clyde, are still relatively new to the scene having formed in just 2015 by Daniel Litman and Paige Lopynski. This young pair is rapidly starting to grow their name as they find themselves on major lineups like Ezoo and Groove Cruise, and even their first Ultra Music Festival in Miami this past March.
Bonnie x Clyde makes my list of must-sees because of the unique live aspect Bonnie brings to every show. Without a doubt, you will see her perform songs like my favorite "Bass Jam" as well as "Do it All Over". The surprise, however, comes when one minute you're singing along with Bonnie and then the next minute you're breaking your neck with a heavy drop.
These two are so much fun to see live and definitely bring a lot of energy to every show. Unfortunately, their mainstage set was canceled along with Day 2 of Sunset Music Festival last year, so I know they are for sure planning something special for this year's performance.
---

Tchami
Facebook | Twitter | SoundCloud
Tchami is another huge DJ and producer blessing the Sunset Music Festival stage with his fresh future house beats. Though he first released his EP Promesses back in 2013, he is quickly becoming a household name known for his clerical collar and priest persona giving off major spiritual vibes.
I recently saw Tchami perform at Ultra Miami 2019 and I have to say his set visuals were some of the best. A stained glass image reminiscent of a church washed over the main stage and I was in awe as his some of his best hits like "Adieu" blared over the speakers. Tchami truly provides a divine experience for house music lovers that I would definitely make sure to catch at Sunset Music Festival.
---
Connect with Sunset Music Festival on Social Media: