We caught up with J. Worra at Beyond Wonderland SoCal to chat about her recent release "On The Run," how she approaches remixes, and more!
---
There is no doubt that one of the biggest sensations in the house music scene right now is J. Worra. Rising through the ranks of the scene, she has quickly made a name for herself with a flurry of original tracks and remixes that have tickled the fancy of tastemakers, shufflers, and house heads alike.
Building off her phenomenal year in 2018, she's already been keeping things groovy with tracks like "Ride Or Cry" and "Like XO" and most recently dropped a stunner dubbed "On The Run" just last month. If her originals weren't impressive enough, her remixes of Kaskade's "Tight" and deadmau5's "Are You Not Afraid" add an extra level of power and keep listeners coming back for more.
On the performance front, she closed things out properly in the winter wonderland of SnowGlobe before dominating the decks with Destructo on tour. She even took her fans on a trip down the rabbit hole with a b2b set that saw her team up with Sage Armstrong at Beyond Wonderland SoCal in March, which is where we caught up with her.
Take a listen to her hit track "On The Run" below and read on as we catch up J. Worra to discuss the track, reflect on her growth as an artist, and more!
Stream J. Worra feat. Kaleena Zanders – On The Run on SoundCloud:
---
Thanks for taking the time to chat with us today. It's almost been a year since we last spoke and since then you've exploded on the scene. What have been some of the biggest things for you since then and how have you grown as an artist?
That's a good question. You know, it's one of those things where you don't really see how far you've come until you have these little moments that happen. Like getting booked and playing with this late of a slot here and last year I played a 6pm slot. When you have your head down and are working so hard and so much you don't always realize it. So it's nice to have these moments where you're like, shit, this is cool, I've been working hard this is the fruit of my labor. It's all just come through grinding with production and my agent hustling for shows.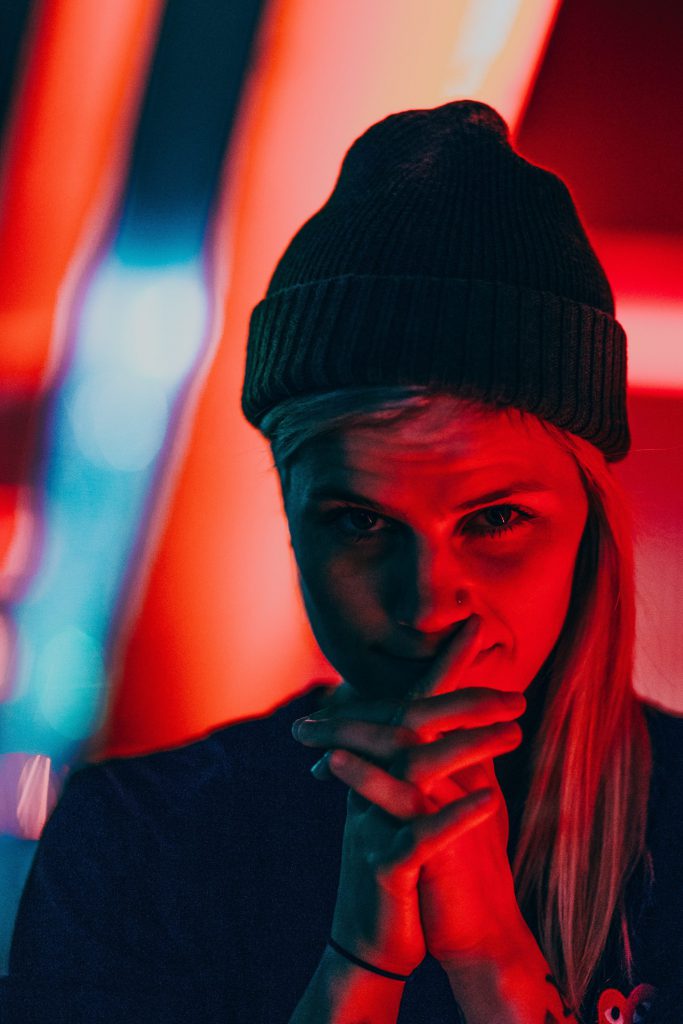 Is there anything you're excited about for the year to come?
Yeah. You know, my goal this year is to release as much music as possible and just keep kind of leveling up with each track. So I'm excited to see where that takes me. It's one of those things where you make music and you don't really know what it's going to do for you in the industry and how people will receive it. It's a mystery every time which makes it both stressful and fun but I'm just excited to see where the year goes through production.
One of my personal favorite sets that I caught you at last year was your set at the REDUX after party at Avalon, which was a bit more of an extended set. When you're approaching sets like that compared to one here at Beyond Wonderland is there a difference in how you look at it?
Every set I approach is usually just me making a bunch of folders of music because you really don't know how people are going to start reacting to tracks when you're playing them and what the vibe will be like. So the Kaskade set was interesting because I didn't know when he was going to show up. It was one of those moments where I was like, "I'll keep going as long as you guys need me to." So it's just knowing your music really well and having an organized folder. That's the fun part too as a DJ is not planning too much ahead; you get to do things that sometimes you surprise yourself with.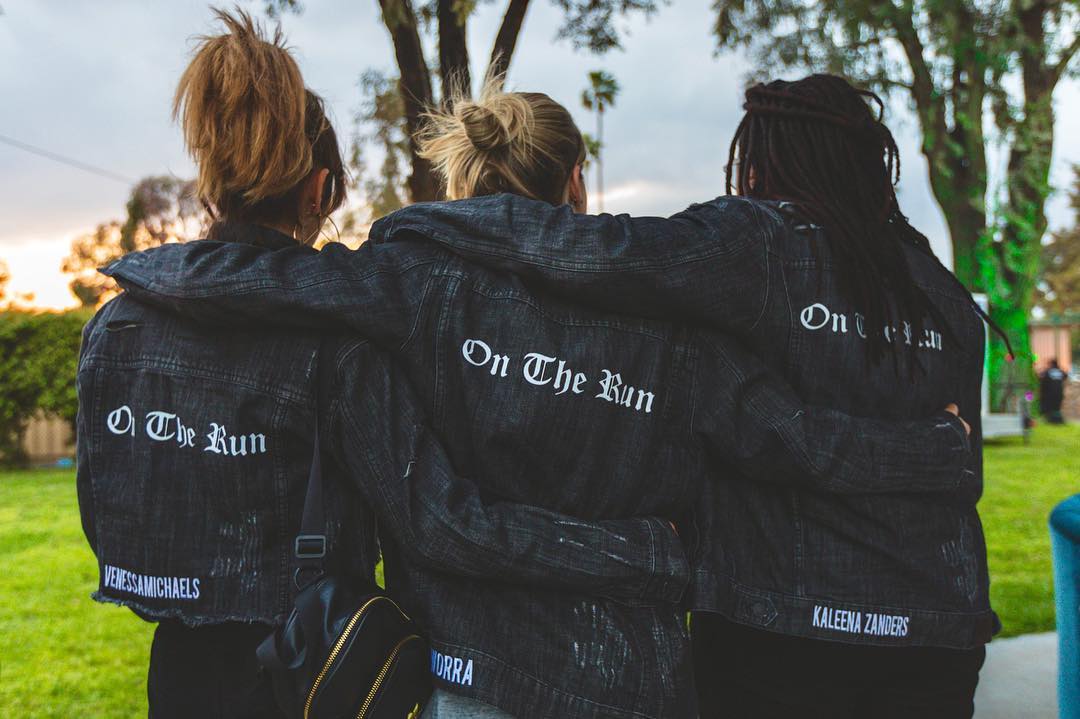 Earlier this week, you dropped another banger of a tune, "On The Run," that saw you team up with Kaleena Zanders and VenessaMichaels. What brought you three together and what was it like working on the track?
I think it's pretty special how it came together because we're three artists from different kind of pockets of the music industry and the scene. VenessaMichaels is a really talented songwriter and producer, Kaleena is a vocalist, and I'm in the house vein. So Kaleena and I had always talked about doing a track together and then she said, "oh, this girl VenessaMichaels – she's also a badass. We should all see what we can come up with." So yeah, just bringing all these different worlds together and showing what women can do is pretty special and I'm glad it's been so well received.
You've also released some other awesome tracks like "Like XO" and "Ride or Cry." What is your creative process like when you're creating a track and what keeps you inspired?
I think it's sometimes tough because you go in lulls as a producer. It's like a roller coaster. Sometimes you have really high highs and you can just create, sometimes you have lows. And that track ["Ride or Cry"] actually was a track where I was going through a low point – I didn't know what to do with it, but rrotik and I had always talked about doing a track together. So I had actually produced the first half of that and had thrown Dances' vocal over it that I kind of already had and sent it to rrotik and he said, "I love this. Let me do the second half."
It was one of those things where you have writer's block and then somebody does something and you can kind of hear what they did where you were stuck. It helps you learn a bit, so each time is different, which makes each one pretty special.
Do you face writer's block a lot?
Oh, yeah. I mean, weekly, probably. I'm lucky to have a really good production mentor. He's an icon instructor and he's given me some tools on how to get out of that and try to fight your way out of it. Really, you just have to keep putting the hours in. You have to keep sitting down and putting yourself in front of the computer because eventually, it'll break and then it's like, "Hey, I don't suck."
You released one of our favorite remixes of Kaskade's "Tight" and also remixed a deadmau5 track that was fantastic, too. When you're approaching remixes for artists that are legendary, is there any fear?
Oh, yeah, an overwhelming fear, because they give you a shot to remix their track. Someone tweeted at me and said, "You should remix 'Tight' by Kaskade," and thankfully, we had started building a relationship with them. So Tom, my manager, reached out and asked for the stems, and they said they'd send the vocal, but couldn't promise anything. It's one of those things where I wanted to take a shot at it because the worst thing they could do is tell me no. But yeah, especially coming from Chicago, I don't want to disappoint a legend like that. [Laughs]
And then that deadmau5 remix was probably one of the most difficult I've ever had. If you've listened to the original it's all vocals and around 70 or 80 BPM, very different. So it's just one of those things where you definitely have that fear. Sometimes it makes you work harder. Sometimes it makes you stress out more. But again, that's the beauty of having a production mentor where I can send it to him, he can tell me what sucks, and if I need to change the lead or the bass. So you work your way through it, but yeah, a lot of stress.
You've also been working with some of the hottest labels in the game right now like mau5trap and Box of Cats. What has it been like working with these powerhouse labels?
It's been good. You get over the hump of, "Is my music good enough?" and then you start getting looks from those labels and it's really nice to know that they're backing what you're doing and they support it. Especially a label like mau5trap, because some of that stress that came from that remix was because it wasn't mau5trap's sound and so it's nice to know that they'll accept artists for who they are. So it's good. It's empowering. It helps you remember why you're doing it and that you do have a place here. That's what it makes me feel like.
Over the past year, you've taken the stage at a ton of different shows and festivals like Lightning in a Bottle, Splash House, SnowGlobe, Dirtybird Campout… You were really everywhere last year… [Laughs]
[Laughs] Yeah.
How do you stay healthy when you're on the road?
It's really tough. I'll have a drink or two but I won't really drink a ton, because you're already not getting a lot of sleep. You've just got to limit yourself when comes to alcohol. I'm the first person to be like, "I'm not staying for this next person's set," because I know I need some sleep. I've also started exercising, which is a really big piece of it. I think it's just sometimes hard for artists, and people in general, to prioritize those things, but it really makes a difference. You learn some hard lessons with it. You get too hungover or you start feeling like crap because you're eating the wrong things, so I'll correct it really quick.
Yeah, definitely. And aside from your work in the music scene, you also have a clothing line with Strata. Can we expect to see any new items for that line this year?
Yeah, maybe. They have a lot of really cool stuff and they're really open to the ideas that I've had with some of the designs. It's more so just the investment that it takes because to do a denim line it's no small price tag. But it's cool because people have been very receptive to it. So you'll probably see some stuff down the line. Some new stuff. Maybe this year, maybe toward the end.
And then the final question is, it's a late night and we're in LA – where are you grabbing a bite to eat?
Oh wow, late night in LA. Gosh, probably any pizza spot. [Laughs] It sounds bad, but I am a sucker for pizza. I don't even discriminate between thin crust, deep dish, or by the slice.
All right, well, that's all we've got for you. It was great chatting – thank you so much.
Yeah, it was a good time!
---
Connect with J. Worra on Social Media:
Facebook | Twitter | Instagram | SoundCloud