With an upcoming performance on the mau5trap stage at Beyond Wonderland SoCal on the horizon, 13 sat down to chat about the Revelation EP and so much more!
---
One of the artists who has been quickly rising through the ranks of the dance music scene lately is none other than 13. Starting with his breakout collaboration with REZZ on "DRUGS!" and continuing with a strong collection of EPs and singles, he has carved out a name for himself in the electronic music landscape.
Releasing a fantastic collection of tracks bursting with new ideas and stellar mixing on the Old World Order EP earlier this year, today he followed it up with his latest work, Revelation. Out now on mau5trap, 13 is giving listeners another dose of pure sonic doom that kicked off with heavy lead single "Oath" and paired with tracks "Delusion" and "Purgatory".
Ahead of his set at Beyond Wonderland SoCal this weekend, 13 stopped by to chat about his latest release, how he approaches production, and more. Grab a copy of the Revelation EP on your favorite platform, listen to his guest mix on mau5trap radio, and read on for our chat with this rising star!
Stream mau5trap radio 025 (with 13 Guest Mix) on Mixcloud:
---
Congratulations on playing the Mau5trap stage at the upcoming Beyond Wonderland SoCal! When you're approaching a set at a festival do you prepare any differently than if you were playing in a club? Additionally, what can fans expect this weekend? 
Thank you! When it comes to playing clubs versus festivals, I feel festival crowds appreciate contrast more. Having quiet sections in festivals gives room for the crowd to breathe instead of being constantly blasted by sound. It's easier to lose peoples attention in clubs, so having more of a constant beat is the way to go. You can expect a heavy set from me at beyond, and I'll be debuting a lot of new music and remixes I've been working on.
We loved your first EP this year, Old World Order. Each song on it sounds so unique compared to most modern bass music. What drove you to create it? 
I love experimenting and using odd sounds in a musical manner. Experimenting and finding odd sounds/rhythms really keeps it interesting. Knowing there's always something new around the corner motivates me.
"Lost Voices" was the highlight of the EP, anchored by an odd and unnerving drop that we absolutely loved. How did that sound get created?
That sound was a product of really pushing the envelope of synthesis to create chaos, then controlling it and using it in a rhythmic manner.
The track also hints at another theme in your music: horror. Does it inspire your visual and audio design? What are some of your biggest inspirations? 
I'll typically never sit down and think "I want to make a track inspired by x". I like to keep my mind and blank as possible and just create, this yields the best results for me. I'm mainly inspired by the idea of creating something new. Since I've started producing, I've heard other producers saying you must find your own sound and create your own lane, which was very tough for me at first. Once I started producing without any direction, I found it flowed very naturally and found my 'sound'.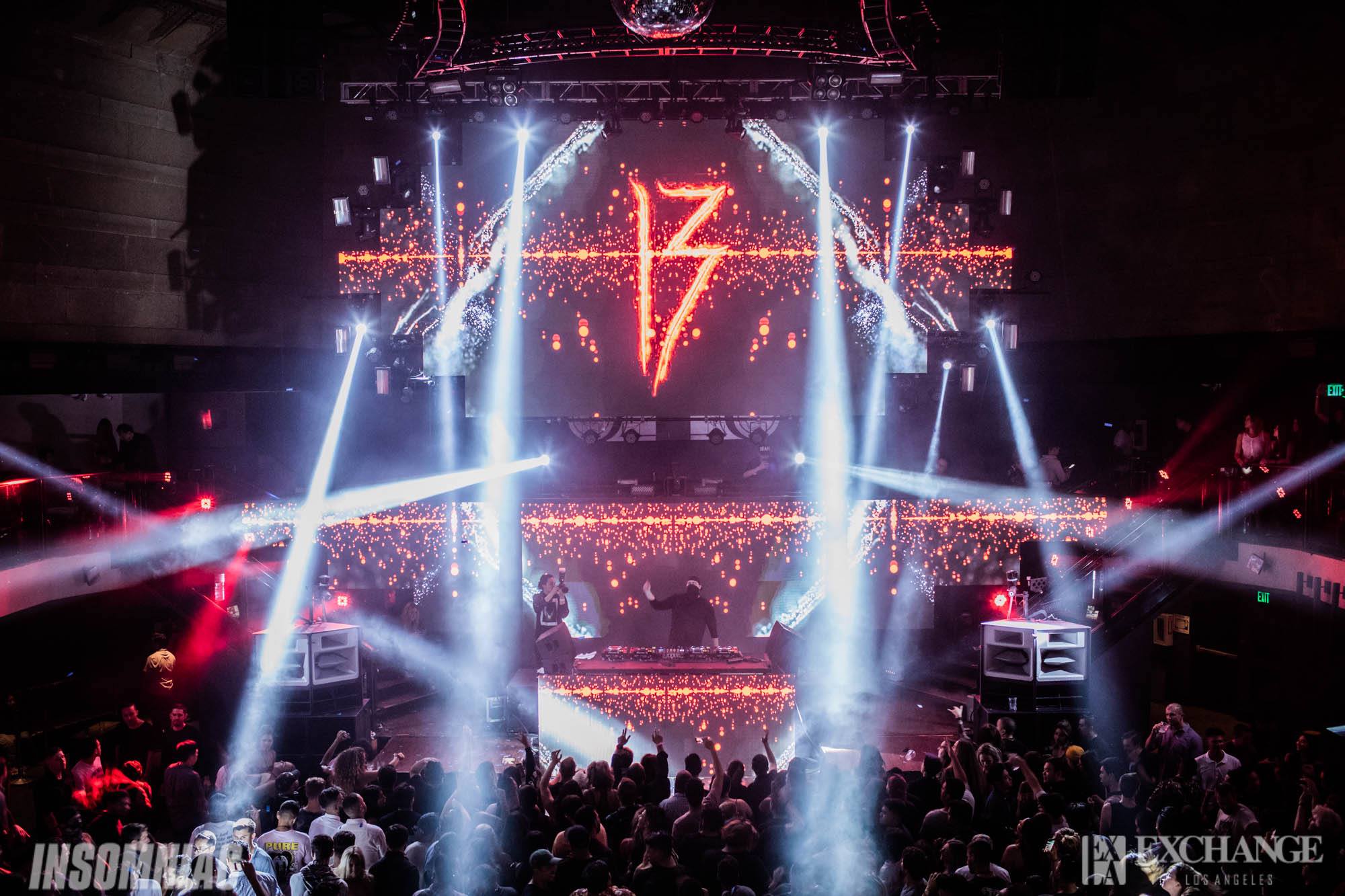 Your latest EP, Revelation, was just released today! What are the differing philosophies behind Old World Order and this one? Were the songs created in the same session as your last EP? 
The philosophies between the two EP's are the same. The songs were created in different sessions but have the same mindset behind them.
Your latest single, 'Oath', is a sonic blast of pure bass. It represents one type of bass drop you use in your songs, but you've also experimented with several others. What makes a great bass drop?
To me, a great drop is composed of a few different qualities. It needs to have a solid rhythm or pattern for people to follow. A catchy/interesting bass and it needs to resolve well. The mix and master are also very important when it comes to making a good drop because being able to showcase elements in a big way is all about manipulating people's perception. Little things like having a larger stereo field in a drop relative to the intro/build help create the illusion it's bigger than it is.
One of your most well-known songs is your release with REZZ, "DRUGS!". How did that collaboration come about, and did you produce that track in a different way than your solo releases?
"DRUGS!" came about after I sent a couple of demos to my friend Krayysh, who then sent it to Brie. Brie sent the demos to Isabelle and that same night she came over and we finished "DRUGS!". That track was produced in the same manner I've done every other track. It has a memorable rhythm with a unique sound.
A common theme through many of your songs is a strong backing beat and groovy bass licks that help the listener dance as well as headbang. When you make a song, who are you designing it for? The headbangers in the front or the dancers in the back or both?
Initially, I wasn't making music with the intention of playing it out live. After I started playing shows, I realized what works and what doesn't, this led me to understand what works better in a live environment. While making music I always keep in mind the whole crowd, I try to keep in mind the headbangers in the front as well as the dancers in the back.
Finally, with your releases you've dropped so far you've carved out a unique place for yourself in the music scene with a sound that feels wholly your own. What are your next steps and goals for the future? 
My next goals are to continue improving as a producer. I don't think I'll ever be truly satisfied with my production skills, there's always something new to learn. I want to develop the sound I have and constantly grow.
---
Connect with 13 on Social Media:
Facebook | Twitter | Instagram | SoundCloud